[Hidden Wonders of Japan] Two Akita Dogs 'Working' in a Liquor Shop Go Viral
Akita dogs Umeko and Hakutake have been assisting their owner run a cozy liquor shop in one of the most beautiful towns in Japan.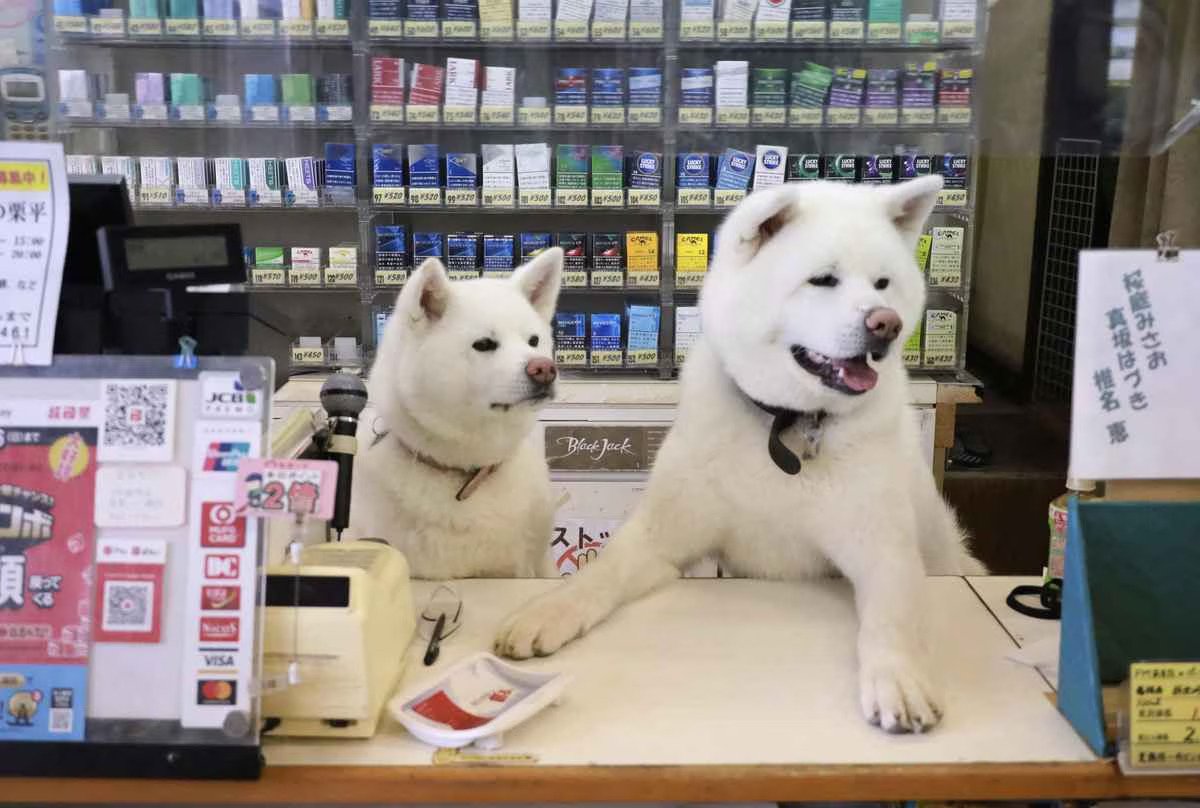 Two Akita dogs have gone viral on social media.
The viral video shows two dogs seemingly working as cashiers in Liquor Shop Takahashi, located in the beautiful town of Kosaka in Akita Prefecture. They are two-year-old Umeko and one-year-old Hakutake, working as adorable "shop assistants" to the store owner Nobue Takahashi.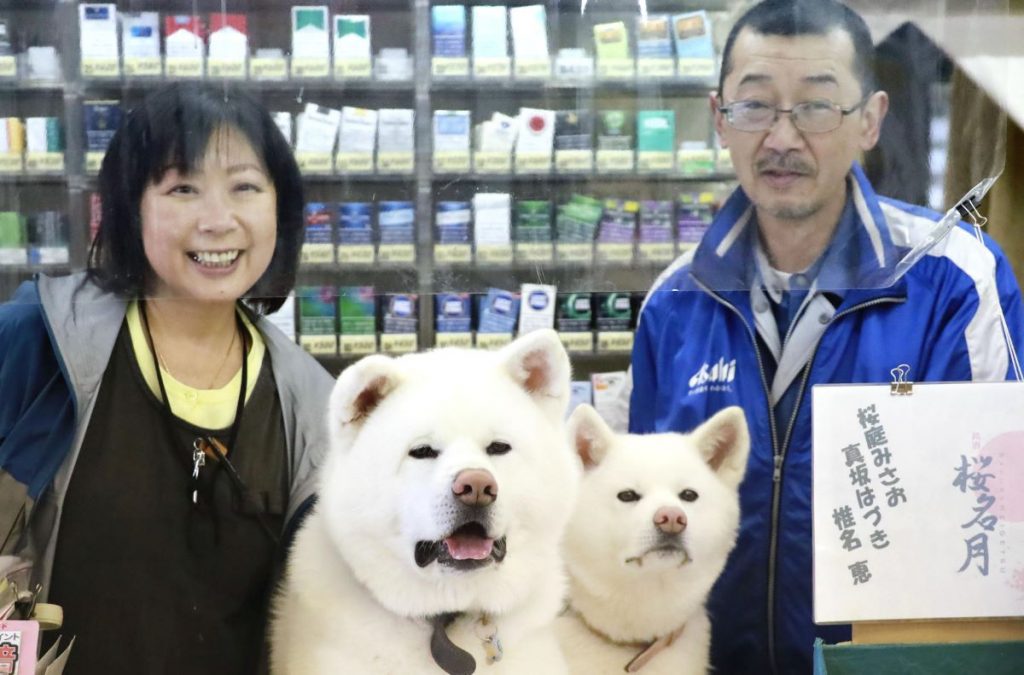 The two white furry dogs often lie down by the cash register in the cozy liquor store. Umeko and Hakutake live in the nature-rich town of Kosaka in northern Akita Prefecture, famous for its snowy weather and the Akita breed of dogs.
Takahashi welcomed Umeko in September 2020 and began bringing the dog to her liquor shop. Umeko soon started to move its paws around on the cash register, as if to imitate her owner. When Takahashi posted a video of Umeko in February 2021 to liven up the store's Twitter page, it instantly went viral.
The comments came flooding in: "What a cute shop attendant!" "[The dog] almost seems like a person!"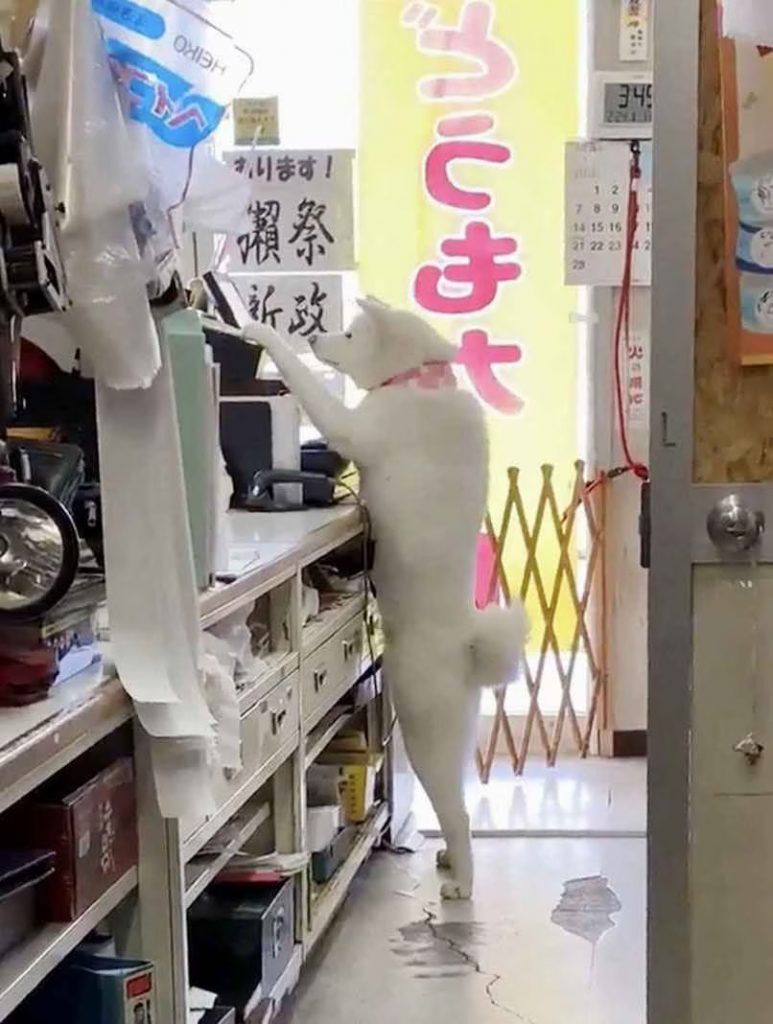 The video now has over 1.4 million views. The other dog, Hakutake, shows no interest in the cash register but warmly greets customers across the counter.
The shop's Twitter account was initially set up to promote products. But it is now filled with photos and videos of the two dogs. Fans from all over Japan have been visiting the store.
With high hopes for Umeko and Hakutake, Takahashi says, "I would like to do whatever I can to help revitalize the region."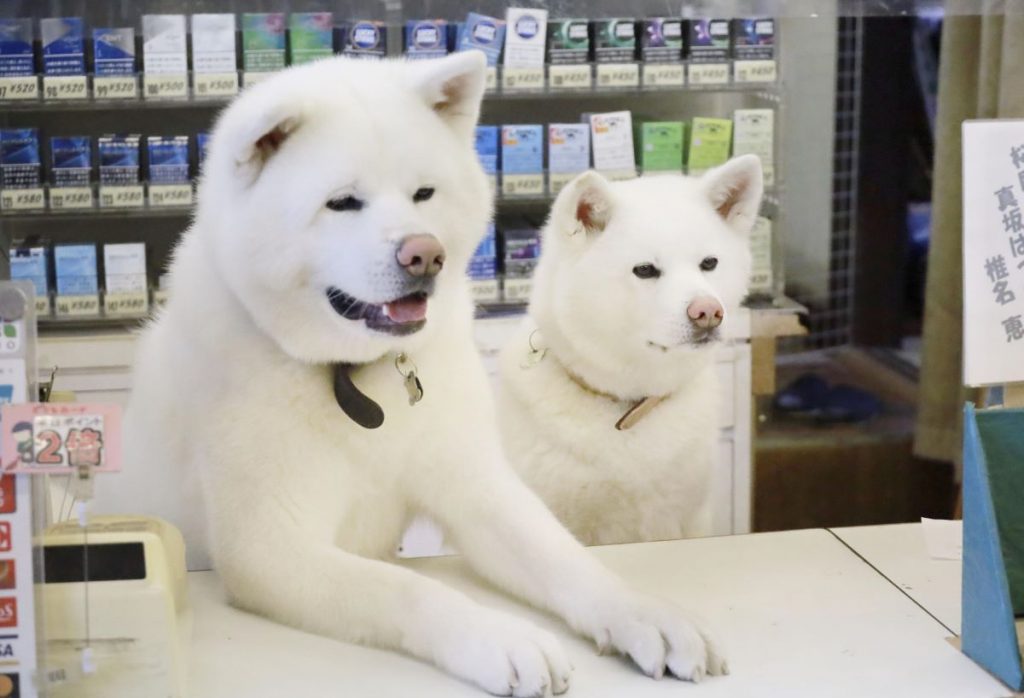 RELATED:

(Read the related Japanese article.)

Author: The Sankei Shimbun