[Speaking Out] Kishida's Visit to Ukraine is Something to Applaud
In the wake of Kishida's visit to Ukraine, the government should promptly revise the National Security Guidelines and provide lethal weapons to Ukraine.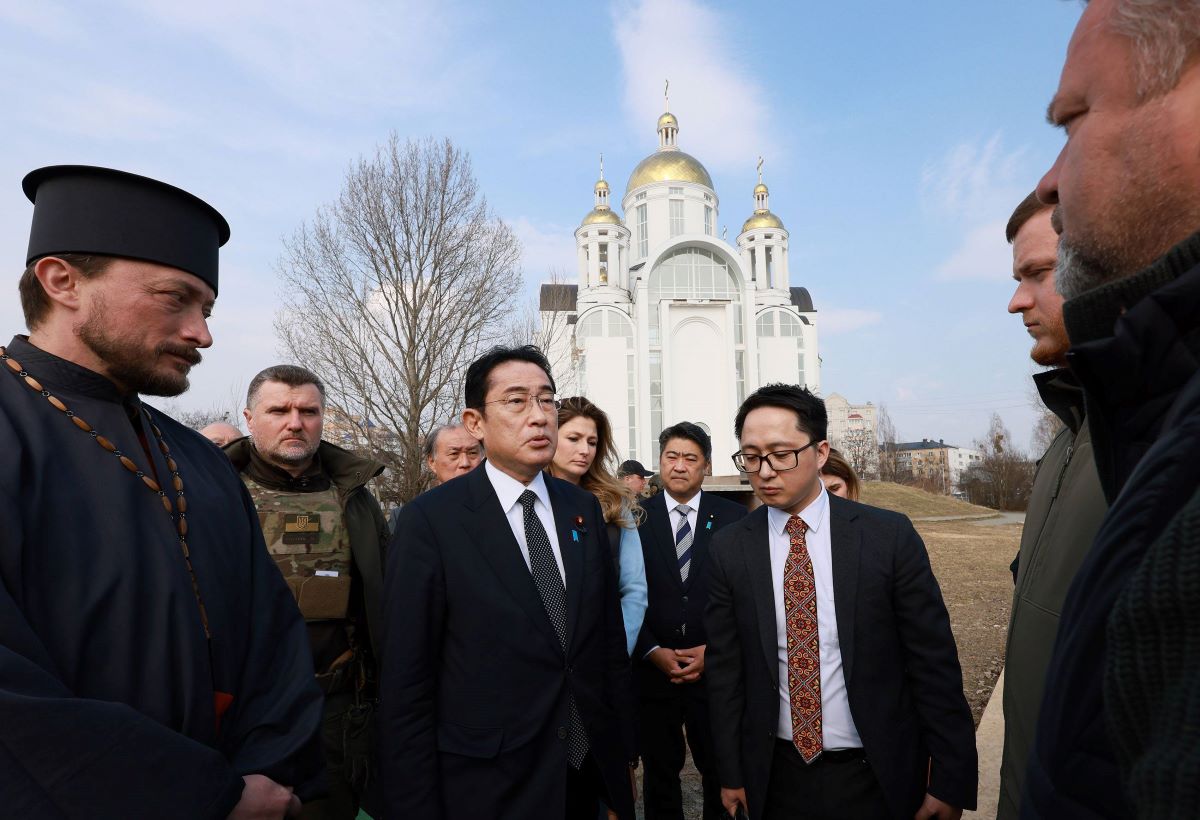 Japan's Prime Minister Fumio Kishida made a surprise visit to Ukraine on March 21. Although he was the last Group of Seven (G7) leader to visit Ukraine, he should be appreciated for becoming the first Japanese prime minister since the end of World War II to visit a country while it is at war.
Japan's National Diet has a pre-modern conventional practice that requires the prime minister and Cabinet ministers to get the parliament's prior approval for an official overseas trip. After Foreign Minister Yoshimasa Hayashi made a blunder earlier this month by giving up on attending a meeting of the Group of 20 (G20) foreign ministers in India due to a similar practice of requiring all members of the Cabinet to be present at a basic question-and-answer session of the House of Councillors Budget Committee, Kishida visited Ukraine without prior parliamentary approval. He brushed off the traditional practice. And he established a good precedent.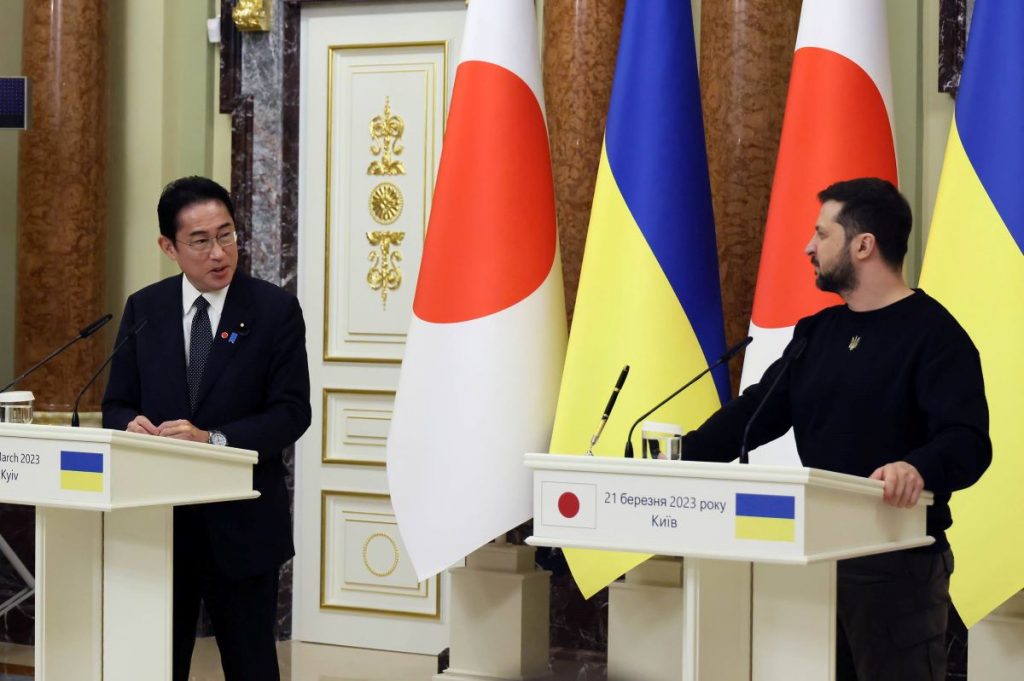 Contrasting Japan with Chinese and Russian Dictators
Kishida is to chair an annual G7 summit in Hiroshima in May. Ukrainian President Volodymyr Zelenskyy will virtually participate in the Hiroshima summit. If Kishida chaired the G7 summit without visiting Ukraine, his remarks would fail to be persuasive.
Kishida ran a risk by visiting the Ukrainian capital of Kyiv. While there, he prayed for victims in the Kyiv suburb of Bucha. That is where many civilians were killed by Russian forces during a temporary Russian occupation, adding weight to his remarks.
Kishida's visit to Ukraine also coincided with Chinese President Xi Jinping's meeting with his Russian counterpart, Vladimir Putin, in Moscow. While Putin ー who is under the shadow of the International Criminal Court's arrest warrant for war crimes, met with Xi ー who is under fire for human rights abuse against Uyghurs and other ethnic minorities, Kishida held a joint press conference with Zelenskyy in Kyiv. He meaningfully declared that Japan would work with Ukraine until peace is restored on its beautiful land.
Kishida's visit to Ukraine gained high ratings in Europe and the United States. It was "great to see" Kishida visiting Kyiv, tweeted White House national security adviser Jake Sullivan. "As the G7 President this year, Japan is a global leader in supporting Ukraine as it defends itself against Russia's brutal and unlawful invasion."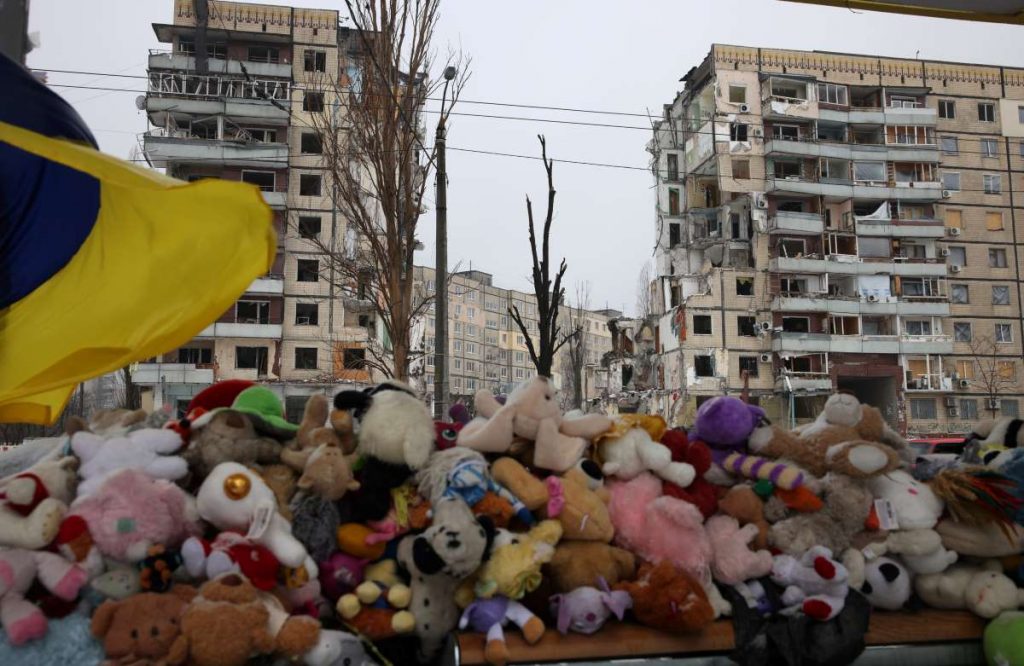 Japan Should Provide Ukraine with Lethal Weapons
However, some problems are left unsolved. Defense equipment worth $30 million USD that Japan pledged to provide to Ukraine through the North Atlantic Treaty Organization (NATO) Trust Fund will be limited to non-lethal supplies. This is because the Japanese government decided only to "consider" the revision of the three principles that control arms exports abroad and their operational guidelines when it revised the National Security Strategy and two other national security documents last December 2022.
The problem is also partly because the Komeito party. As the Liberal Democratic Party's junior coalition partner, it is cautious of arms export. Therefore, the government has postponed the consideration of this point until after April's local elections.
In the wake of Kishida's visit to Ukraine, the government should promptly revise the arms export guidelines. Then it should proceed with the provision of lethal weapons to Ukraine.
RELATED:
(A version of this article was first published by the Japan Institute for National Fundamentals. Find it in Speaking Out #1028 in Japanese on March 27 and in English on March 29, 2023.)


Author: Takashi Arimoto
Takashi Arimoto is a Planning Committee member at the Japan Institute for National Fundamentals and publisher of Monthly Magazine SEIRON at the Sankei Shimbun newspaper.