In a New Low, Asahi Shimbun Selects Poems Mocking Shinzo Abe's Death
Beijing wouldn't stop Chinese netizens celebrating the former Japanese prime minister's death. Asahi Shimbun is doing the same with its senryu column.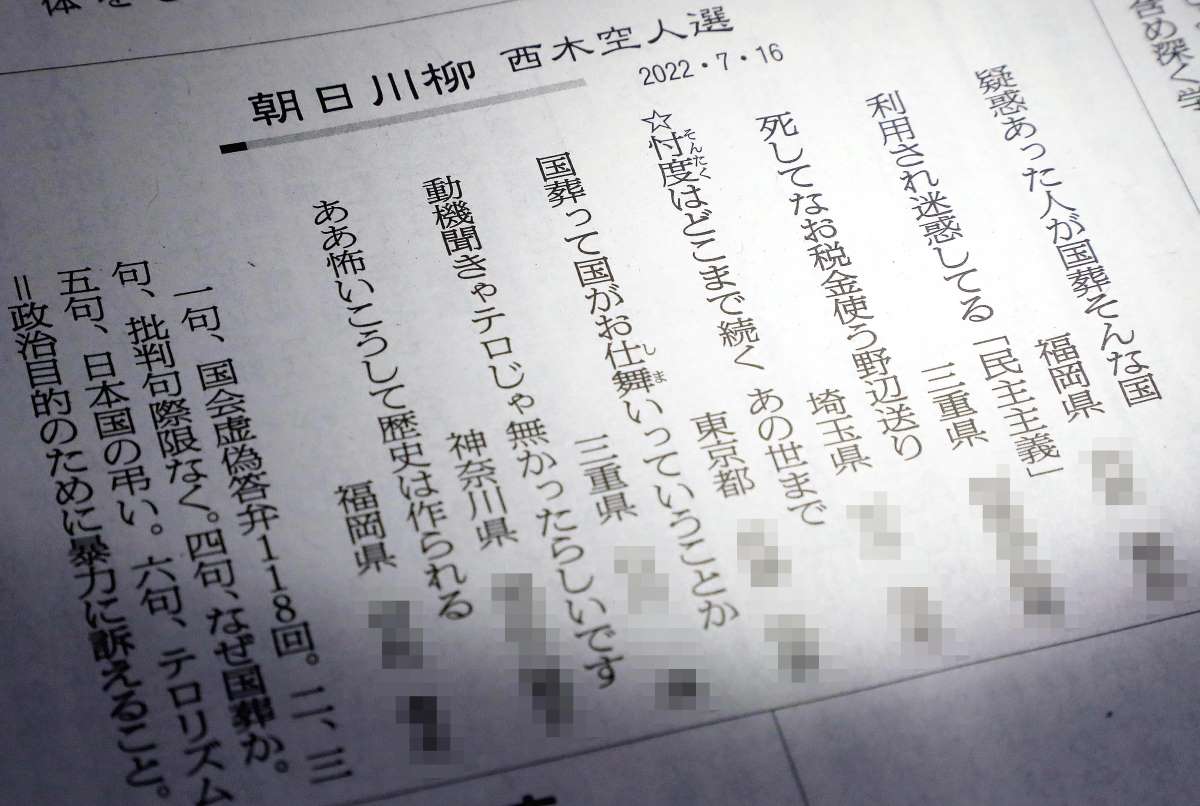 This was how former Prime Minister Shinzo Abe built a close relationship with the notoriously quirky former United States President Donald Trump. In November 2016 in New York, they met for the first time. Trump had just won the presidential election.
Abe said to him: "You were criticized by the New York Times. I was also criticized by the Asahi Shimbun, which is affiliated with the New York Times. But I won."
In response, Trump gave him a thumbs-up and said, "I won, too."
It was a headline moment in which Abe won over Trump's heart. But, according to Mainichi Shimbun's political column "Fuchiso," the only newspaper that reported this conversation was the Sankei Shimbun.
Although Abe's long-standing adversarial relationship with the Asahi Shimbun had been well known, a selection of poems that appeared in the newspaper's morning edition on July 16 sparked controversy.
All seven poems that Asahi Shimbun selected for its senryu column mocked either the shooting and death of the former prime minister or the government's plans to give him a state funeral. One poem not so subtly reads, "This is a country where dubious people are given state funerals."
People have the right to express political criticism in the form of senryu, a Japanese form of short poetry. But the purpose of a newspaper's senryu column is to raise the readers' spirits, according to Ichiro Fukumoto, who selects themed senryu poems for the Sankei Shimbun. In his book Haiku and Senryu, he says that a senryu column "brings the same excitement as a four-frame comic strip and raises the readers' spirits."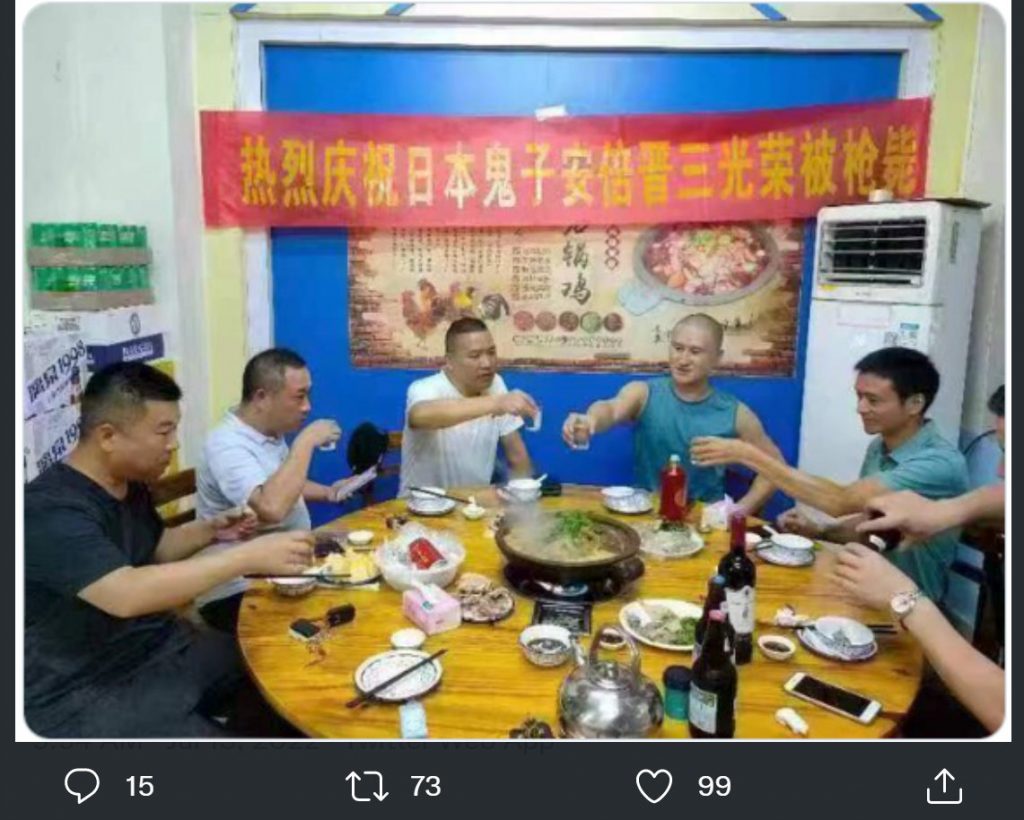 Clues to 'Asahi Shimbun' Perspective Found in China
Even if many of Asahi Shimbun's readership is critical of the Abe administration, such a morbid selection of poems fails to lift anybody's spirits.
I had trouble comprehending the intentions of these poems' writers, but an article published by the Sankei Shimbun on July 19 gave me some clues. The article was about how the Chinese government, while ostensibly expressing condolences for Abe's death, had done nothing about the flood of online posts celebrating his death.
Just like the Chinese government and its netizens, perhaps the senryu column is a convenient mouthpiece that sends out unsavory messages which the Asahi Shimbun would find too controversial to express itself.


RELATED:
(Read the original Sankei Sho article in Japanese at this link.)

Author: The Sankei Shimbun