India Reaches Out to Oceana: What's At Stake?
The Pacific Island countries have been victims of aggressive Chinese tactics. The benign presence of India leaves room to team up with Japan and the US to help.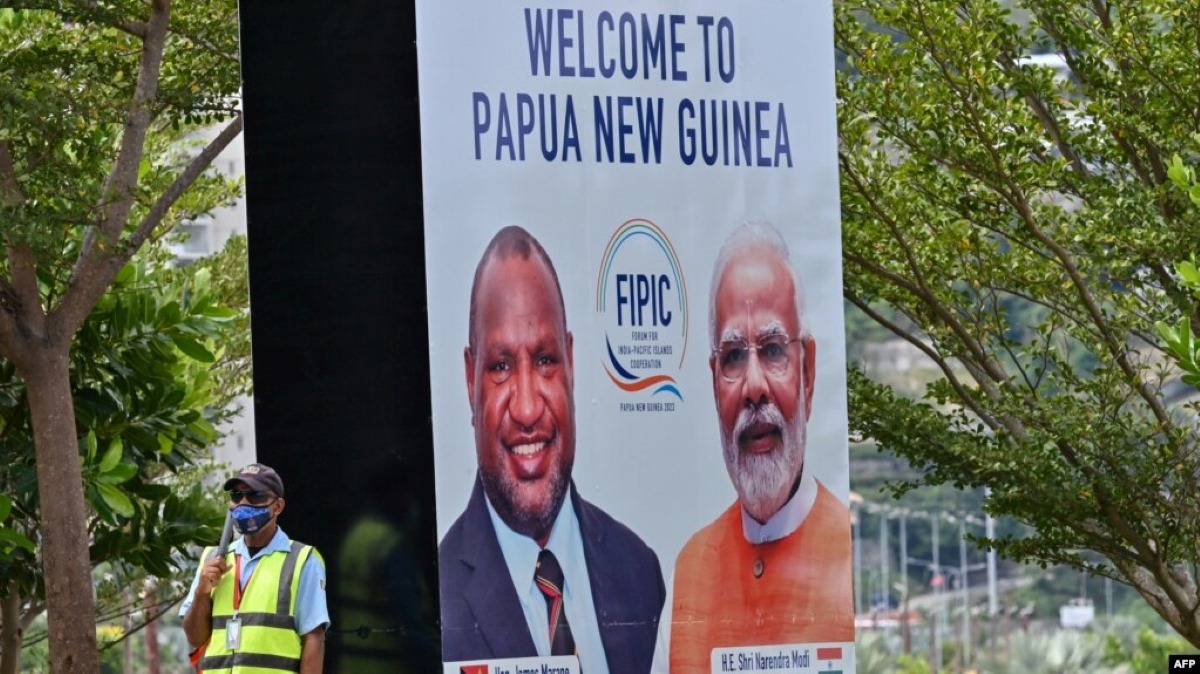 Prime Minister Narendra Modi visited Papua New Guinea and Australia recently. In doing so, he showed that India is beginning to rise up to the China challenge in Oceania.
First, PM Modi visited Papua New Guinea for the third Summit of the Forum for India-Pacific Islands Cooperation, (FIPIC). He joined his Papua New Guinea counterpart James Marape there. Later, he traveled to Australia for a bilateral summit with his Australian counterpart. This marks a vast change from the times when some sectors in India thought that Oceania was too far away to matter to Indian foreign policy.
It was also the first visit by an Indian PM to the island nation. The Prime Minister of Papua New Guinea was at the airport to welcome him. And he touched PM Modi's feet in a gesture of respect.
It is worth mentioning here that the Forum for India–Pacific Islands Cooperation (FIPIC) was launched during Prime Minister Modi's visit to Fiji in November 2014. It includes India and 14 of the Pacific Island countries – Cook Islands, Fiji, Kiribati, Marshall Islands, Micronesia, Nauru, Niue, Palau, Papua New Guinea, Samoa, Solomon Islands, Tonga, Tuvalu, and Vanuatu.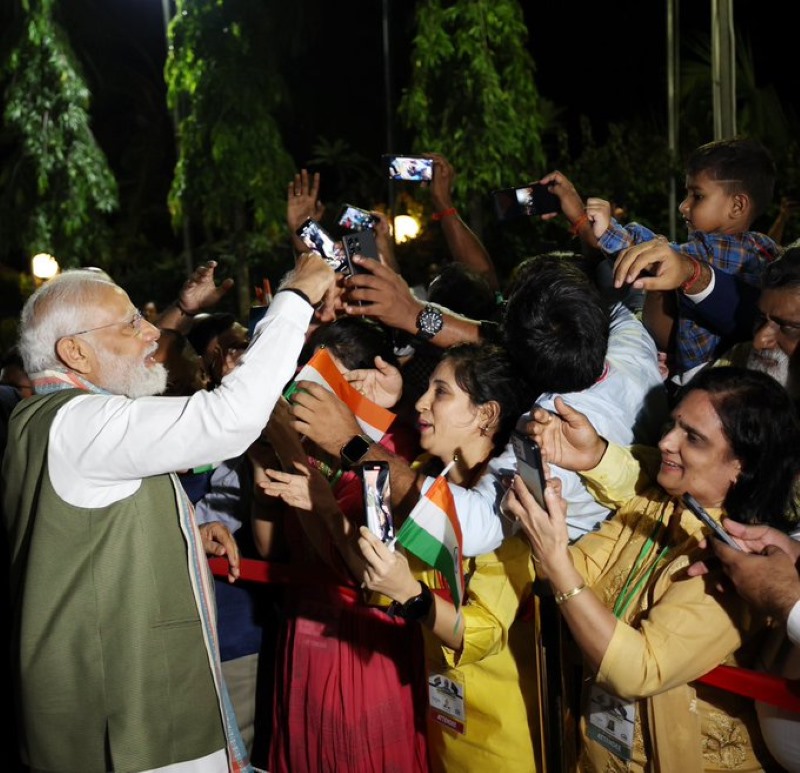 Importance of These Visits
As for the FIPIC, this was the third summit of the series. The first was held in Fiji in 2014, while the second was held in Jaipur in 2015. Many of these island countries have large EEZs (Exclusive Economic Zone) and India's growing engagement with the FIPIC countries marks a serious effort to expand India's engagement with countries in Oceania.
This also dovetails well with India's Act-East Policy. As a part of this, India has been reaching out to countries in Southeast Asia and East Asia.
Australia's Importance
Besides, Australia is very important for India. To begin with, they share the same ocean: the Indian Ocean. India and Australia have signed a civilian nuclear deal and Canberra is one of the world's leading producers of uranium.
At the same time, India is an influential member of the Quad (which includes Australia). And before PM Modi headed to Papua New Guinea, he attended the G7 Heads of State meeting in Hiroshima, Japan, as an invited guest. There, he was joined by the Australian PM and others)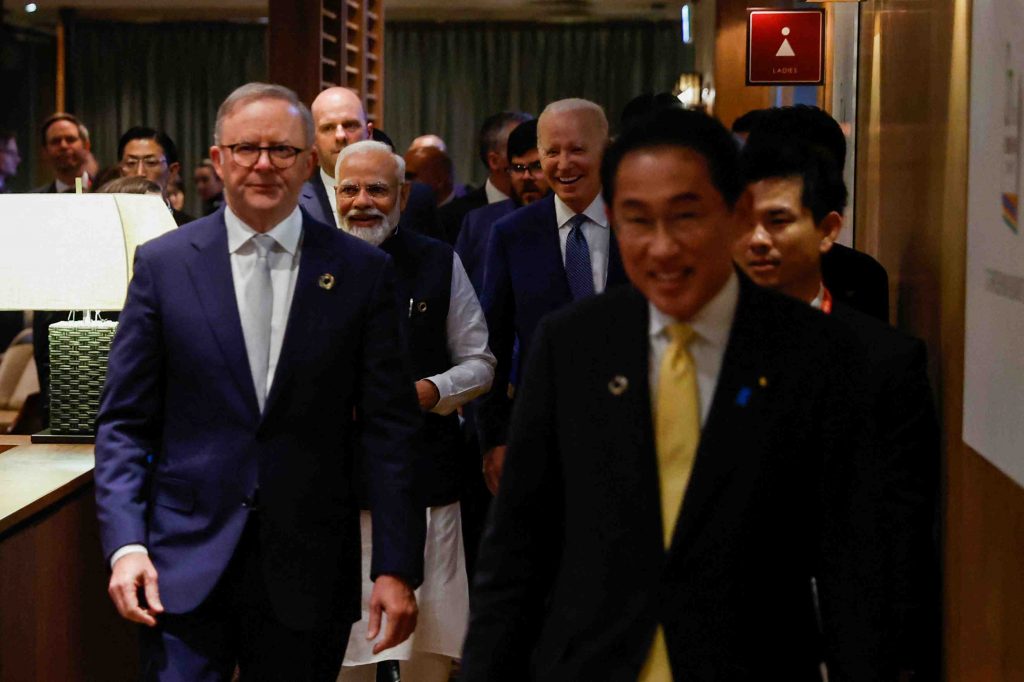 What's In It for the Pacific Island Countries?
The island countries of the Pacific have increasingly become victims of aggressive actions on the part of China. Although they have traditionally been close to the United States and neighbors like Australia, they are now looking towards emerging powers like India.
New Delhi's presence has always been seen as benign. That is very different from the role played by China. India is also the fastest-growing major economy. As such, it presents a new opportunity for these island countries of the Pacific.
India is also the Chair of the G20 for this year.
The Australian Leg
After the Papua New Guinea leg of his tour, PM Modi went to Australia for a bilateral summit with Australian Prime Minister Anthony Albanese. In fact, Modi was the only Head of State to continue with his trip to Australia, where a Quad Summit had been scheduled.
Instead, that meeting was abbreviated alongside the G7 Hiroshima Summit when US President Joe Biden pulled out of the Australia trip to return home for debt relief talks. Japanese PM Fumio Kishida also canceled.
India and Australia have a growing relationship. And their ties have been boosted by a host of factors including the presence of a dynamic Indian community in Australia.
The two sides have already signed a "Mutual Logistics Support Agreement." This "allows military ships and aircraft to refuel and access maintenance facilities."
For Australia too, India is an important security partner in the region. It has had repeated run-ins with China in the last couple of years. Although it had a booming economic relationship with China, in the last couple of years, that has deteriorated.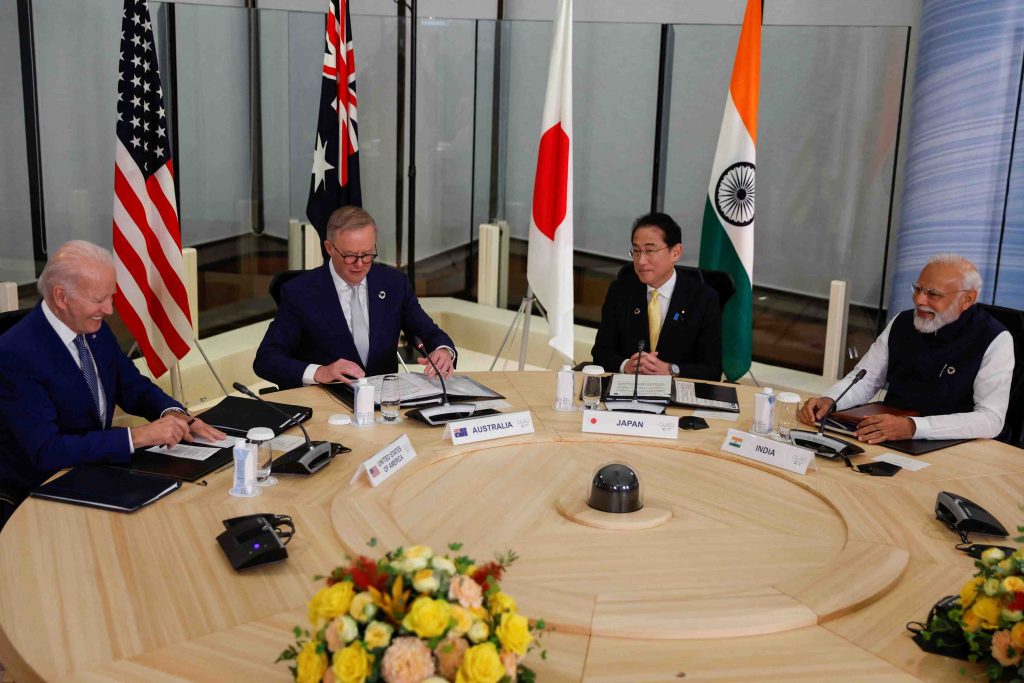 Challenges Ahead
There are quite a few challenges going ahead when it comes to India's outreach to Oceania.
The first is, of course, the role of China. In April 2022, China and the Solomon Islands signed an agreement ostensibly focused on boosting the latter's national security capacity. What was worrying, however, was a particular clause in the agreement. It said that China can "make ship visits to, carry out logistical replacement in, and have stopover and transition in [the] Solomon Islands."
The agreement further allowed Beijing to send Chinese forces to the country to "protect the safety of Chinese personnel and major projects."
The second is India's growing relations with the United States. While the Papua New Guinea and Australia legs of President Biden's tour were canceled due to domestic compulsions, he sent his Secretary of State, Anthony Blinken.
Potential to Work Together
During Mr Blinkin's visit, the United States and Papua New Guinea concluded a Defense Cooperation Agreement (DCA). They also signed an Agreement Concerning Counter Illicit Transnational Maritime Activity Operations.
The DCA "represents a natural progression in our decades of defense cooperation with Papua New Guinea," reads the US State Department announcement. "The agreement will modernize our security relationship and replace an outdated Status of Forces."
There are areas where India and the US could jointly reach out to these island nations.
Where Japan Could Fit In
New Delhi could team up with Tokyo to provide infrastructure and development solutions in these island countries. Many are in danger of falling into a debt trap when it comes to their economic dealings with China. In addition, Japan has close relations with Australia as well.
There is no doubt that India's engagement with the countries in Oceania is increasing by leaps and bounds. Moreover, this is only likely to continue in the future. However, the goodwill for New Delhi will have to be matched by its concrete actions on the ground. The proof of the pudding will be in the eating.
RELATED:
Author: Dr Rupakjyoti Borah
Dr Rupakjyoti Borah is a Senior Research Fellow with the Japan Forum for Strategic Studies, Tokyo. The views expressed here are personal. His upcoming book is "Beyond the BRI: Can India, Japan and the US Provide an Alternate Model of Connectivity (World Scientific, Singapore). Read his reports on JAPAN Forward.