INTERVIEW | Ambassador Verma on Russia: India Favors Dialogue Over Sanctions
India's ambassador to Japan says his country is not neutral over Russia's invasion of Ukraine. It is just being autonomous, protecting national interests.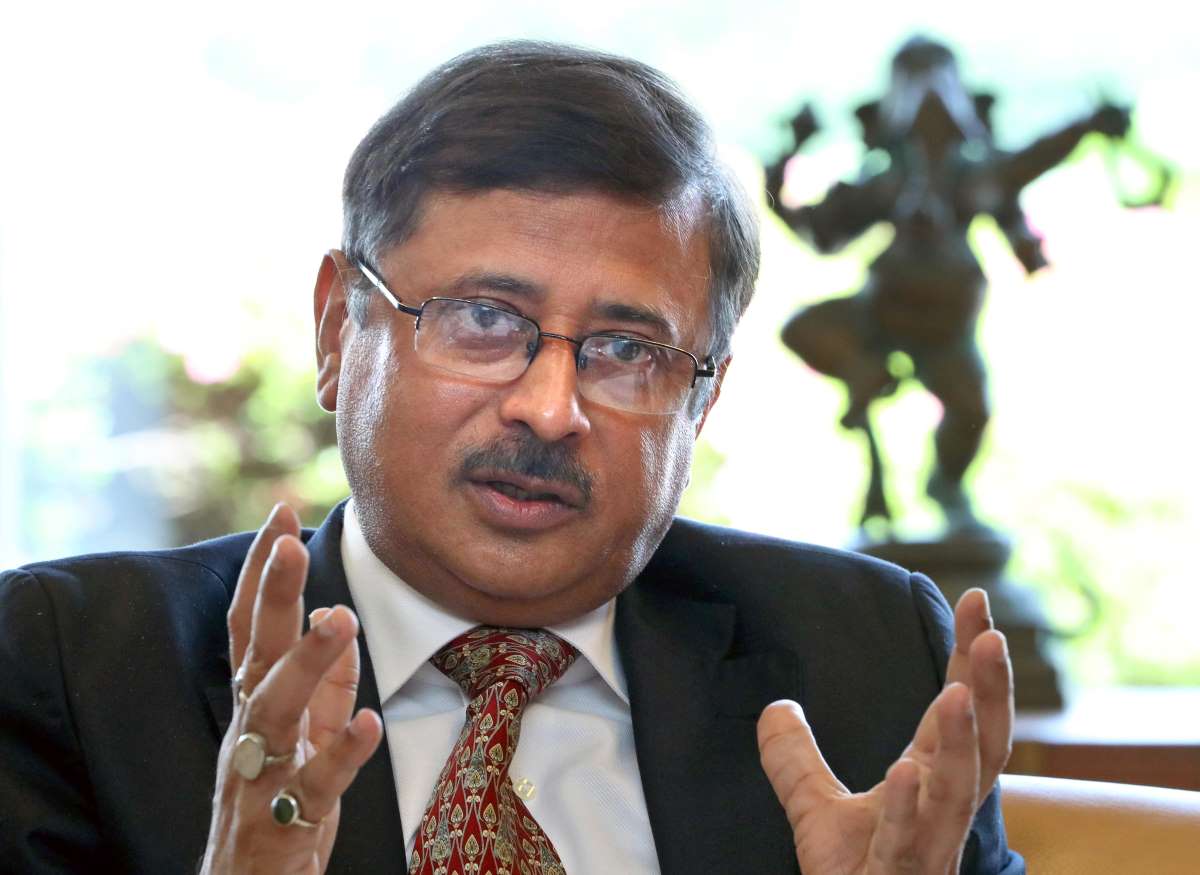 Leaders of the Quad countries are set to meet in person in Japan on Tuesday, May 24. Ahead of the meetings, India's ambassador to Japan, Sanjay Kumar Verma, sat down for an exclusive interview with The Sankei Shimbun and JAPAN Forward.
The ambassador discusses India's views about the Quad, which is made up of India, Australia, the United States, and Japan. He also answers questions about the Indian government's response to the Russian invasion of Ukraine.
Excerpts of the interview follow.


What are the main issues to discuss at the Quad leaders' meeting?
I cannot preempt what our leaders will discuss at the summit, but I am sure of these issues being very important globally at the moment.
The large objective is to have peace, stability, and the rule of law in the Indo-Pacific region.
In [the case of] hegemonistic tendency in this region ー or any part of the world ー we are completely against it. Unilaterally changing the status quo ー completely against it. Not following the rule of law ー completely against it.
These things are what the Quad would and should discuss in this region.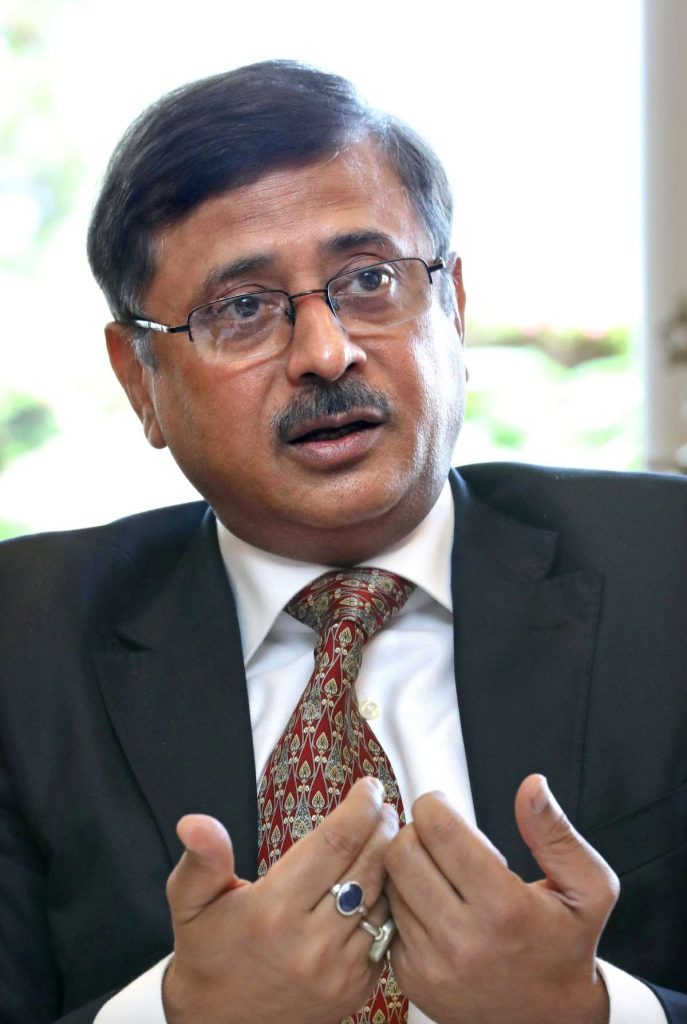 How should Japan, India, Australia, and the United States confront China?
We have to collectively make it very clear that any attempt to change the status quo unilaterally will not be acceptable.
Collectively, we have got quite a bit of international responsibility between Japan, India, Australia, and the US. We should use that leverage to convince any country which is looking at changing the status quo.


What do you think about how the Quad should respond to China's possible invasion of Taiwan?
There are two aspects of this. The very first aspect is, should such an incident happen? It should not.
Then, what is the role of a platform like the Quad? Is that to stop such an incident?
If it reaches the time an incident happens, it's too late. Therefore, the Quad collectively has to talk to countries, talk to governments, giving its perspective on regional stability and regional security. As a Quad partner, you would rather try to stop any incident [from happening] rather than considering what will happen after the incident happens."


Can you discuss the neutral position India has taken on Russia's invasion of Ukraine?
Let me clarify that we don't take a neutral stand, we take an independent stand. And this independent stand is based on our own perception of our national security, national strategy, our national beliefs and values.
We follow a principle of autonomy in foreign policy, which we do in almost any situation in the world. We also see that our national strategy and national interest has to be driven by our domestic needs.
On economic sanctions [including against Russia], India has never favored any economic sanctions in the world. Because we feel that economic sanctions hurt the common people more than they do the targeted individuals and organizations.
We would rather be in favor of dialogue and diplomacy.


Isn't India continuing to trade with Russia?
India's total requirements of energy have to be imported.
Our country is huge. It is a country of close to 1.4 billion people, so, therefore, energy needs will be higher. And also it is a country which is going through a development phase. It is a developing country.
The energy use will be more as it was for all the developed countries at some point. If you look at overall India's energy mix, we import close to about 2% of our energy needs from Russia. Our basket is very wide, and our dependence on energy imports from Russia is only about 2% or more of total imports.


What is India's role in stopping Russia's invasion of Ukraine?
India is probably one of the very few countries which has been able to talk to everyone. It has been able to speak to the United States and Russia. It has been able to speak to China and the US.
So, similarly, in this particular context, our Prime Minister [Narendra] Modi and our Foreign Minister Dr. S. Jaishankar, both of them are in touch with their counterparts in Russia and Ukraine. On a number of occasions we pressed constructive dialogue through diplomacy [between the two countries].


Japan's Self-Defense Force aircraft was not allowed to land in India to load Ukraine aid. What's the background of the denial?
We had received a request for overflight of the SDF aircraft. [It was for] overflying of the Indian airspace, which had already been agreed to. So, probably, there was some kind of confusion as to the one or two objectives.
We were not denying the airlifting of humanitarian assistance from the UNHCR (United Nations High Commissioner for Refugees) depot in Mumbai by Japanese aircraft to take it to the conflict zone. Were we somehow trying to obstruct Japan's effort? We were not.


Introducing Ambassador of India to Japan Sanjay Kumar Verma
Ambassador Verma joined the Ministry of External Affairs of the government of India in 1988. A graduate of Patna University, he pursued a postgraduate degree in physics at the Indian Institute of Technology (IIT) in Delhi. His service included terms at the consulate general in Hong Kong and the embassy of India in China, followed by assignments as ambassador of India to Sudan and consul general in Milan, Italy. Only 56 years old, H.E. Verma has served as the ambassador of India to Japan since January 2019. At the same time, he is the ambassador of India to the Republic of the Marshall Islands.
RELATED:
Author: Mizuki Okada