INTERVIEW | Dr. Shinya Yamanaka: How Society Can Learn to Coexist with COVID-19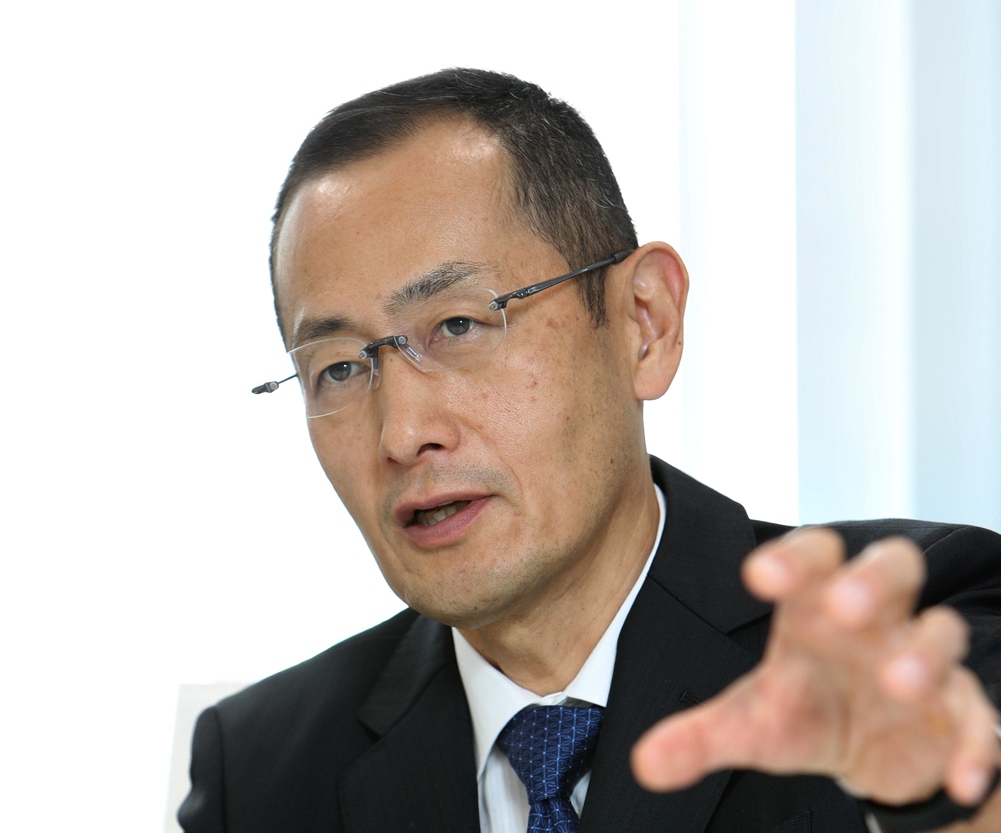 The Sankei Shimbun and JAPAN Forward recently caught up with Dr. Shinya Yamanaka, the winner of the 2012 Nobel Prize in Physiology or Medicine, to help us understand the efforts being made to combat the novel coronavirus pandemic in Japan.
Related Story: Tokyo Registers Biggest One-Day Spike in New COVID-19 Cases, as Japan Aims for a New Normal
Dr. Yamanaka has been appointed to a Japanese government expert panel that analyzes the effectiveness of COVID-19 countermeasures. In trying to tackle COVID-19, Yamanaka, who heads Kyoto University's Center for iPS Cell Research and Application (CiRA), has said that he is keen to pursue action based on accurate knowledge. Looking forward, he has also stressed the importance of creating a framework capable of preparing for future diseases based on the social changes and experiences stemming from pandemics such as COVID-19.
In the interview, Dr. Yamanaka discusses social impacts, the merits of access to information online, and some of the treatments being researched. Excerpts of the interview follow.
How do you view the misfortune of COVID-19?
Since the start of the 21st century, the world has experienced infections such as SARS, as well as other novel strains of influenza. However, unlike those pandemics, COVID-19 is often asymptomatic and in some cases it can result in severe pneumonia. It is a very difficult challenge, the likes of which we have never faced before.
Is it true that you have created a homepage where you yourself post COVID-19 related information?
I am not a specialist in infectious diseases or public hygiene, but the more I learn about the characteristics of COVID-19, the more I recognize the importance of long-term countermeasures. On March 13, I launched a homepage with the goal of providing accurate and potentially useful information. I search the world for information that has a clear rationale, digest it in my own way, and then introduce it on the website.
Which posts are attracting attention?
The fact that Japan has a lower number of cases and deaths compared to the U.S. and Europe, despite COVID-19's early arrival in Japan and the absence of a strict lockdown, is gaining attention. There are numerous reasons for this trend, such as thorough follow-up by healthcare centers of people coming into close contact with infected patients, Japanese people's strong awareness of hygiene, and cultural factors, as well as the country's robust healthcare system. Examining these factors is crucial when considering future countermeasures.
How should the scientific community face up to COVID-19?
The top priority is to develop a vaccine and treatment. Researchers across the globe must work together and strive toward achieving these goals. There is also a need to establish a solid testing framework that can identify infected people.
At CiRA, we are planning to establish iPS cells generated from people infected with COVID-19 showing a variety of symptoms. Such a sample might help us understand the reasons why symptoms differ among people. iPS cells can be used to create cells infected with COVID-19 involving lung, heart, kidney, and vascular cells. We want to contribute toward the treatment of COVID-19.
How will Japan and the world change after the misfortune of COVID-19?
Currently, society is changing drastically as a result of COVID-19. Work reforms — such as working from home, online lessons, online conferences, online medical examinations, and online sharing of patient information within medical institutions — are all taking place. We need to use these experiences and carry through any favorable changes to create a society that can react well to any future infection-related crises.
Specifically, what kind of framework should we put in place?
There are three ways to curb the spread of infection: reduce people-to-people contact across the nation, quickly identify infected people and then isolate them, and develop a vaccine.
However, controlling the movement of the entire country is detrimental to the economy. Also, it will take time to develop a vaccine. The second key method, identifying and isolating infected people, has so far been made possible by the noble efforts of healthcare workers.
Looking ahead, it will be crucial to have efficient identification of people who come into close contact with the infection by using an app, and to conduct PCR or antigen testing on people who have been exposed to the virus in a timely manner.
In your view, what kind of impact has COVID-19 had on society?
Looking ahead, it will be important to "coexist with COVID-19."
In addition to identifying and isolating infected people, it will be necessary for the population to stay disciplined and smart about the way they do things. Across society, changes that should have taken years are happening in just a matter of months.
There is no denying that COVID-19 countermeasures will be long-term ones, but after darkness there always comes light. Eventually it will all come together again.
I think that as we undergo dramatic social changes, we should focus on the positive developments and then carry them through to the post-corona era.
About Dr. Shinya Yamanaka
Shinya Yamanaka, Ph.D., 57, is from Osaka prefecture. He is the recipient of the 2012 Nobel Prize in Physiology or Medicine for his work on iPS cells. He is a member of the Japanese government's expert panel on analyzing the effectiveness of COVID-19 countermeasures. In 2007, Dr. Yamanaka became the first person in the world to generate human iPS cells. He has been the director of Kyoto University's Center for iPS Cell Research and Application since 2010. He received his Ph.D. from Osaka City University Graduate School, after graduating with an M.D. degree from Kobe University.
(Click here for access to the interview article in Japanese.)
Author: Dai Kuwamura