INTERVIEW | Hiyori Kon, Matt Kay on 'Little Miss Sumo' and Whether Japan's National Sport Is Ready for Women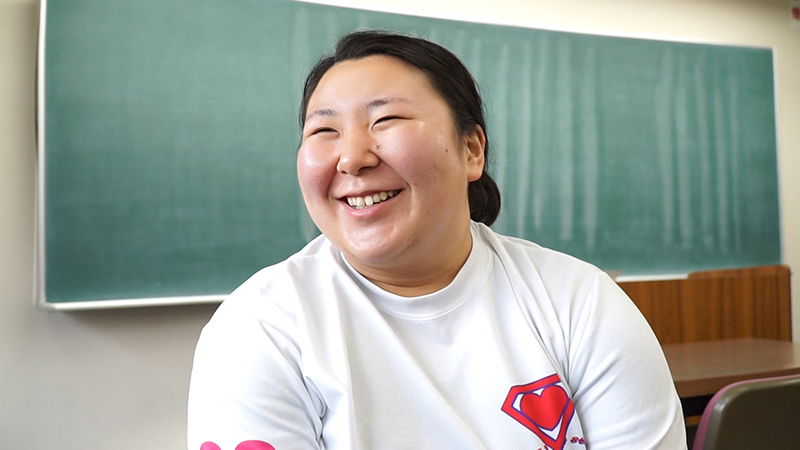 The short documentary film Little Miss Sumo (2018) by British Director Matt Kay follows a young amateur female sumo athlete, Hiyori Kon, in her effort to become the strongest female sumo wrestler in the world.
We wanted to know more about some of the debates going on in the sport and how they affected the making of the short film. Moreover, we were interested in the expectations of the filmmaker and the young athlete for the future.
We caught up separately with Matt Kay (in November) and Hiyori Kon (in December). Their perspective on the debates surrounding amateur and 'Grand Sumo' (currently the only form of professional sumo) is fascinating. The ways in which these two individuals are trying to leave a dent in the conversation is better understood when shown side by side.
Excerpts of the interview are below:
It's quite surprising that female amateur sumo wrestlers are so spread around the world. Could you give us some context?
Hiyori Kon (HK): For starters, as an outsider, it was surprising [for me] to find out that a prolific amateur sumo female community exists. It appears that there are between 500 and 1,000 organizations registered with the Japan Women's Sumo Federation, but the numbers abroad could be a lot higher.
For example, Poland is on its way to becoming a great sumo nation…. I once read that the number of female amateur sumo athletes in Poland is about three times that of Japan, with a total population three times smaller than that of Japan.
So if amateur sumo wrestling is spread around the world, what are the barriers preventing women from entering the sport in general?
HK: Female sumo is only about 20 years old, so it's still a relatively minor sport. Therefore, there are many impediments, but I don't think that it is a question of gender.
Is it more to do with the problem that the system [to support it] just isn't in place yet?
HK: Women in sumo quit once they graduate from university. I think this is also connected to the will of people to continue sumo, but there is no environment where women are encouraged to continue.
So, for example, now it's become possible to continue sumo when you find a job through a company [sponsor]. I think it would be good if this method of doing things would become more commonplace.
Back to you, Matt Kay, the director of Little Miss Sumo (2018). We heard that you are working on a feature film for 2020. Could you tell us a bit what brought this about?
Matt Kay (MK): In April 2018, sumo made world headlines when a politician collapsed in a dohyo while giving a speech. When a nurse rushed up to assist him, she was told by the referee to back away because traditionally women aren't allowed on the ring.
The incident brought more debate on the subject, and brought the issue in the public conversation. Following that, Takarazuka Mayor Tomoko Nakagawa denounced that she wasn't allowed to make a speech in the dohyo because she was a woman. She gave a rallying speech in her hometown in April 2018. She argued in essence: If Japan had a female prime minister, would you also forbid her from entering the ring?
I was in the midst of working on Little Miss Sumo, so I followed Tomoko Nagawa when she went to discuss the issue of women being allowed on the dohyo with the Japan Sumo Association.
The feature is set to come out in 2020, in time for the Tokyo Olympics. It focuses more on the historical and cultural background of sumo, and, for example, includes academics who support the ban of women from the dohyo [in Grand Sumo].
How did you decide who to interview for the feature?
MK: We wanted to include people who were in favor of banning women from the ring. It's important to show that it (the debate) is more nuanced…. I like to find out things through people, and, as someone coming from England, I found interesting the process of finding out the reverence that Japanese have for history and tradition.
What are you hoping that the documentary will achieve?
MK: As a director, I try to make films which create change in themselves, or at the very least try to foster a conversation…. Hiyori has been doing great things, and it's great to be able to contribute to that in some small way.
What about you, Hiyori Kon, what are you hoping will come with 2020 for amateur sumo?
HK: I think it was at the Nagano Olympics, where, at the opening ceremony, they had a sumo demonstration. And one of the performers talked about the foundation of the International Sumo Federation [the body now oversees male and female amateur sumo as a sport on an international level, under the umbrella of which various national amateur sumo associations operate.]
So I think this time as well, it's a great opportunity…. As an athlete, if there is anything I can do, in view of the Olympics, I would like to put all my efforts and energy in appealing to people on this front.
What about you personally, what is waiting in 2020?
HK: I will be graduating in April, and entering a company where I will be part of the company sumo team. It's the first time they have accepted a woman in the team.
Currently, you are writing a dissertation as part of your university coursework, aren't you?
HK: Yes, in International Relations. The topic? amateur female sumo wrestling, of course.
Author: Arielle Busetto