INTERVIEW | Introducing New Praemium Imperiale Laureate Ai Weiwei 
New Praemium Imperiale Sculpture laureate Ai Weiwei discusses influences on his life and work from poetry and refugees to dictators and free speech.
Globally renowned artist Ai Weiwei is the newest Praemium Imperiale laureate in the category of sculpture. His vivid and wide-ranging contributions to the world of art are part of the 33rd Praemium Imperiale Awards of the Japan Art Association.
The Praemium Imperiale is the world's largest and most prestigious prize recognizing outstanding achievement in the arts. Similar to the Nobel Prize in the sciences and literature, it awards artists in five categories: Painting, Sculpture, Architecture, Music, and Theater/Film.
A multi-disciplinary artist, Ai Weiwei remains one of the world's most prominent advocates for free expression and human rights in China and across the world. His works include the Sunflower Seeds installation, which is made up of millions of intricate porcelain seed husks hand-crafted using traditional Chinese techniques. This thought-provoking artwork raises questions about mass production, the relationship between the individual and the collective, and censorship and rule under the Chinese Communist Party.
Excerpts of his comments follow.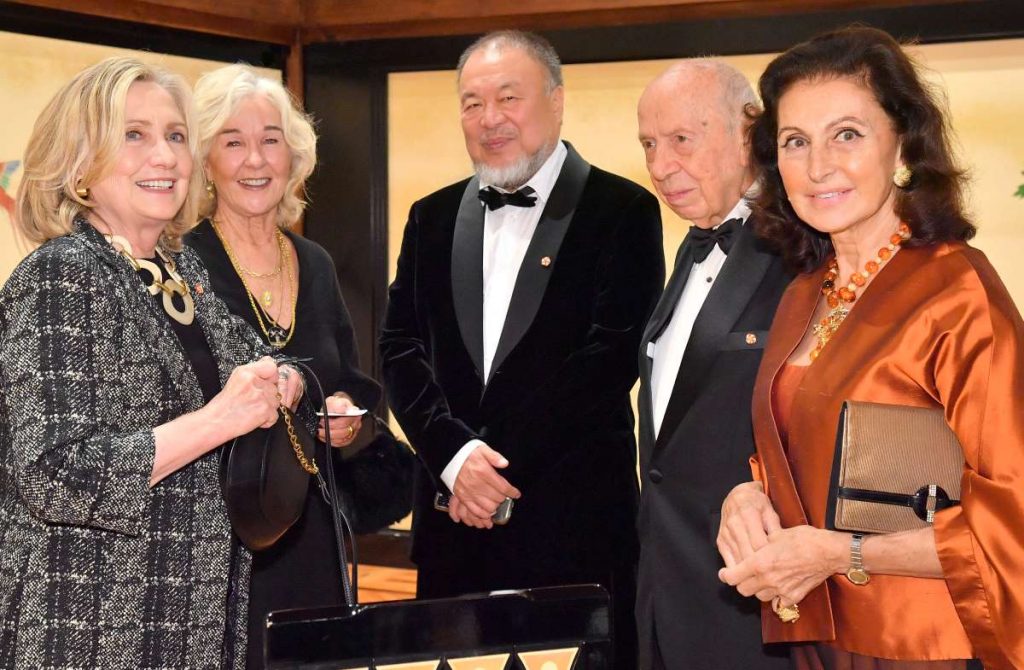 Ai Weiwei on becoming a Praemium Imperiale laureate
I am happy to have received this award from Japan. It gave me my first museum showing at the Mori Museum in 2009. That was the beginning of my recognition in art circles.

I have high respect for Japan as a nation because Japanese culture has a clear view of the value of art and other cultural activities. Japan has protected its traditions and maintains respect for its past. As a Chinese person, I think this is a rare quality: a modern, highly developed state with a high tech lifestyle but at the same time keeping tradition alive.
I have many, many friends in Japan in art and architecture. Also those who enjoy eating and drinking. I have many things to do! My thirteen-year old son and my partner are coming with me. He is fascinated by and attracted to modern Japanese culture so he's coming along to see Tokyo.
Ai Weiwei's life in exile with his father
The year I was born, 1957, my father was criticized as a rightist. That was equivalent to saying he was anti-communist, possibly the highest crime at the time. As a result he was exiled in the year I was born.
We were sent to Xinjiang Province in the Gobi desert, a backward and primitive area. He had to clean public toilets. We lived underground. There was no electricity. But, we survived nearly five years living like that. It was pretty difficult.
Ai Weiwei: inheriting creativity from his parents
I learned from my parents how to be an artist or poet, how to maintain an innocent way of seeing the world. And to have a very clear moral judgment about right or wrong. Also, to appreciate life and to find a language to express what is interesting. This sense is precious for me and has been a benefit throughout my life.
Ai Weiwei's studies at the Beijing Film Academy
I went to the Beijing Film Academy solely because it was the first institution to reopen after ten years of closures due to the Cultural Revolution, I had no choice. Either I became a farmer or a student.
Ai Weiwei on his time in America
I went to the United States at age 24 and spent the next 12 years there, mostly in New York City. There I realized I could not support myself as an artist. I did all sorts of odd jobs just to make a living. And I never dreamed that one day I would be seen as a successful artist.
After 12 years I decided to return to China, when my father became ill. But if I think about the time I spent in New York, it provided my understanding of contemporary life. Individualism, personal freedom, and also capitalism. Especially how difficult it is to survive in a capitalistic society.
I was already politicized because when I was born my father was being criticized as an enemy of the state. We were continually mistreated and subject to discrimination. Living in New York City I realized many things about injustice in the so-called free world. So, yes, I became very politically conscious.
Ai Weiwei on the 1989 Tiananmen Square protests
There were massive demonstrations in 1989. We thought that maybe this was a chance. But before long the government used tanks to crush the student protests and it was back to normal. Naturally we were frustrated, angry, and left feeling powerless in the face of very brutal government power.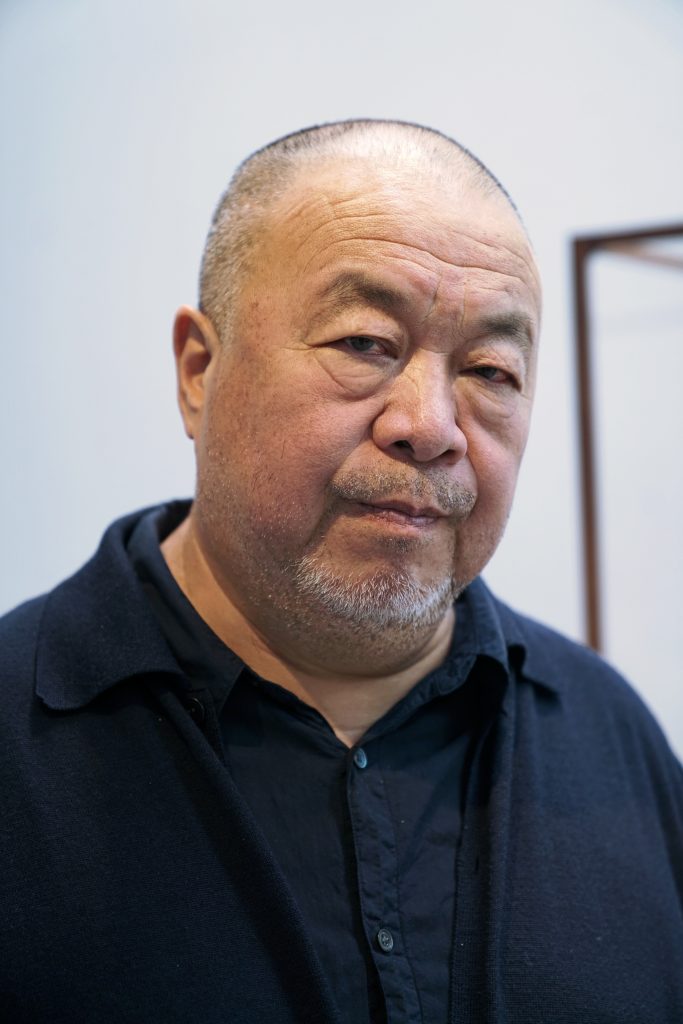 China's government in the eyes of Ai Weiwei
Thirty years have passed but it is still the same kind of government. If anything, change has made it more powerful. Their understanding of the world is still the same. It's still a communist society. They're dictators with no notion of freedom of speech. The human rights record is still very bad.
Ai Weiwei: Art has the power to change people
People often ask me what is the purpose of art? Can it change our lives?
I think art is part of life. It has certainly changed my life. I can say that art has the potential to change our views about who we are and the world we are living in.
Ai Weiwei on the 2008 Beijing Olympics
I was involved in the design of the stadium for the 2008 Olympics. We made a fantastic design for Beijing hoping the building would function as a statement about transparency and freedom. Instead, it became a part of party propaganda. That's why I criticized it. I try to stay away from meaningless propaganda.
Ai Weiwei's response to the 2008 Sichuan earthquake
On May 12th, 2008, less than three months before the opening of the 2008 Olympics, there was a huge earthquake in Sichuan. At least 80 thousand people vanished. I realized that many were children and students in public schools.

China has been very tolerant of shoddy buildings in rural areas where only farmers lose their lives if they collapse. There's no regulation in general. But there were very clear regulations for school building safety. Nonetheless, more than 20 school buildings collapsed and over 5000 students were killed.

I kept demanding an accounting of the deaths from the government but it refused to give a clear answer. That made me decide to do my own investigation. I organized the so-called citizens investigation. Volunteers from the internet, to do our self-study about who are the missing students?" A team of volunteers went to Sichuan to knock on doors and talk to parents.
As a result we found the names and birthdays of more than 5219 students. I published those names on my blog, which shocked the nation. Basically, no journalist ever did things like that, and no state would allow things to be done like that. So it got me into all kinds of trouble.
Why Beijing calls Ai Weiwei 'the dangerous man'
[After the Sichuan earthquake,] many government officials understood that, with me, they were facing a very dangerous man. The police said that while I was an artist, I was doing what journalists and lawyers do. They realized they cannot stop me. I wanted to show the people that we could do something and that if we believe that something should be done we should act.
I'm certainly a danger for those who are corrupt.
Ai Weiwei on working with Chinese artisans
As an artist I am always trying to develop my language as it relates to my reality, which is China. It could be an aesthetic, or a tradition. Or it could be the current political situation.
In 2008, I started making a work called Sunflower Seeds. There was a woman who was one of 1600 very skillful ladies in Jingdezhen. The town has been known from ancient times for producing the highest quality porcelains ever known for emperors, as well as daily use items for the masses. We worked for about 2 years, handcrafting about 100 million sunflower seeds, piece by piece. It was a project that came together with great care and patience. But also a very ambitious project that reflected our times and Chinese culture.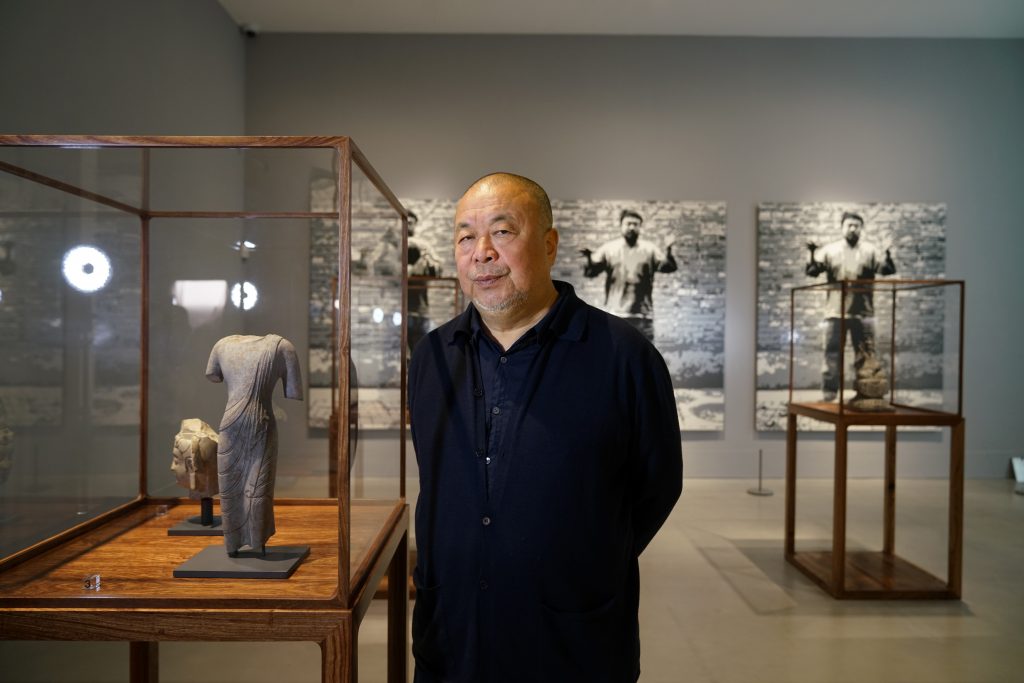 Ai Weiwei's 81-day detention, house arrest, and disappointment in his government
I was not disappointed because I never thought that I could change them. It was mostly a challenge to myself, testing my own courage and an effort to see what I could actually achieve.
I can understand that they had to arrest me. They had to stop me. If not, I might bring about some change they did not want. The secret detention was a clear sign of this. They feared my involvement and my questions.
The global campaign for Ai Weiwei's release from house arrest
House arrest is an extreme situation. I didn't know where I was being taken because I was covered with a black hood. And also the soldier who detained me didn't know where we were. They were also being taken in a sealed van. Nobody had any information.
So I had no idea what was happening outside. I couldn't imagine such a vast support from not just the art community, but also on the political level and from ordinary people in Hong Kong. And they were demanding my release. I only got to know after I got released. I thought I'd been totally forgotten.
When I later realized that so many people had been fighting for my release, I had a sense of satisfaction. That meant what I had been fighting for had a clear echo or clear response from people. So that was really encouraging.
Ai Weiwei on his compassion for refugees
After five years of soft detention, by 2015, I finally got my passport so I could leave China. And I left China only because I couldn't let my son, who was only four years old, stay there and face all the crazy situations I was facing. So I went to Germany.
I immediately faced the refugee crisis. That made me go to Lesbos and really stand on the shore to see how people get to the shore and who they are. I started making a documentary film called Human Flow. To do this film, we traveled over 23 nations, and about 40 different kinds of the largest refugee camps. We interviewed 600 refugees, just to understand the humanity and human crisis happening in the 21st century. That helped me
Ai Weiwei on using Lego as a medium for portraits
In 2014, I was assigned a project at Alcatraz, the US Federal Prison authority's abandoned prison. For that project, I wanted to do large portraits of 176 political prisoners and prisoners of conscience. Most of them were forgotten, some ended their lives in jail, some of them got released later.
I realized their images were very hard to handle. Some were very clear, like that of Martin Luther King. But some were so blurry, like images from North Korea or Iran. There were no clear photos of those political prisoners. I realized that if I used Legos to structure all the images, they would be equally as sharp and vivid, and it would also create a strong image. It turned out to be a great success. And I started to use more Legos to create two dimensional images, and I think they're fantastic.
Ai Weiwei on working with 'taboos'
Well I, my vocabulary has no taboos. You know, love and hate are all human emotions, and any gesture should not be forbidden, because it is about free expression.
Especially gestures people are afraid of. They show people's limited understanding of the situation. So, yes, I try to test and cross those limits, to show who I am and say, "this is about freedom of expression."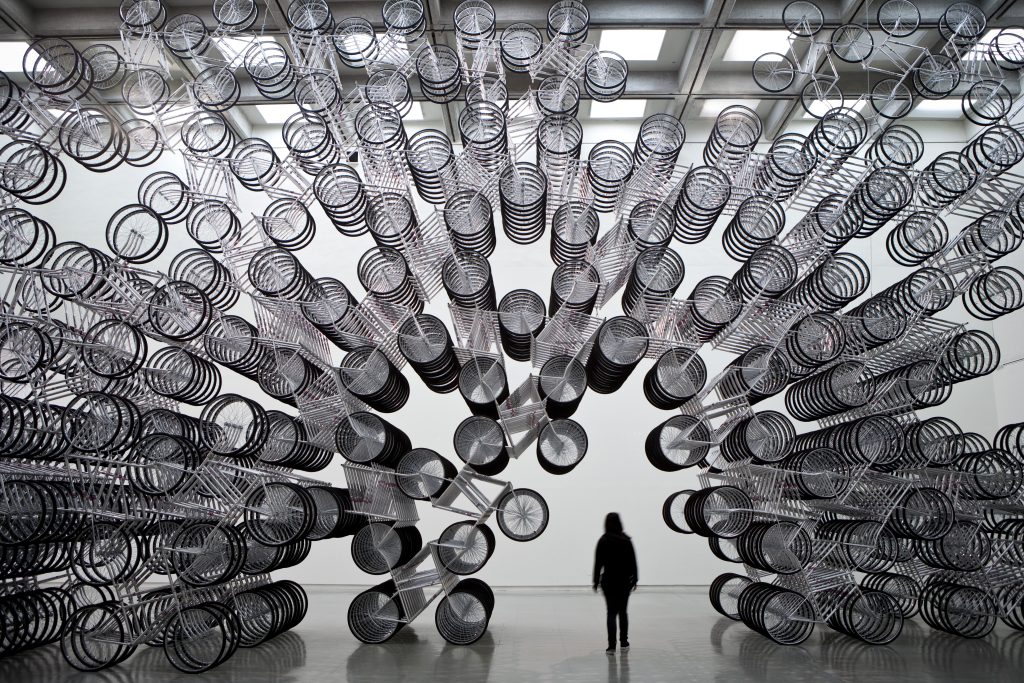 Ai Weiwei on his Early Art Shows
I do artworks only because at that moment I decide to do so and when something attracts me. And I don't know what is next. I don't know whether I will need to do another one or not. Most likely, I think, I've been doing too much. And I need a moment to refocus and really think about life itself.
I've done so much. Surprisingly, if I look back, it's a lot. I started my first show in 2005 In Switzerland. It was a small show. And in 2009, I did a large exhibition at Mori Art Museum. So it's about less than 17 years, I should say.
Will Ai Weiwei return to China
I wouldn't go back if I'm going to get arrested again. Or if I'm going to disappear. My mom, she would never understand where her son went. Nobody would answer her.
I [would like to] live in the place where my father was born and where I was born in China. It's my language. And I understand the people very well. But I cannot stay there if I could be secretly detained, or if my voice cannot speak out. So under that kind of circumstance, I cannot go back.
Outside of China I still can look at China and I still can compare what is possible. Also, I have so much to learn outside of China, in different cultures and political circumstances.
Most of my works are still produced in China because I have an understanding with a lot of craftsmen and artisans there. They have very rich traditions and know how to make things. And also it's easy for me to communicate with them.
Ai Weiwei on whether artists will ever be able to fulfill their potential in China?
I think China is still heavily ideological, or an ideologically controlled society. We see strong censorship.
Under those kinds of conditions, Chinese artists have very limited possibilities to express themselves. As a result, it leads people to be much more careful and to produce the kind of works which do not have a real passion or courage. So I think that really is a limit.
Ai Weiwei's life in Portugal
As a refugee, a political refugee, and also as some kind of traveler, once you leave your home, there is more curiosity than the desire to settle somewhere. So I have been in Germany ー my studio is still in Berlin. And have been in England. My son studies in Cambridge.
And I found a location in Portugal, which is a very remote area in a farmers' province. So I found a piece of land and I acquired it and I started to build a new studio there.
Portugal is a very interesting place. It never had an Industrial Revolution, never had a Renaissance, I think. They have a very different sense of time; they're slower but very patient and very friendly.
The food is fantastic. Plenty of sunshine. And a great environment. So I do enjoy my choice.
Duchamp's influence on Ai Weiwei
Marcel Duchamp has been a major influencer on my work. Not because of his work but because of his attitude toward art.
Duchamp understood what culture is about and also used very limited skills in his creativity. And he probably produced less than any other artist of that time. But he was very intelligent.
I think art is another form of poetry. And Duchamp said he was more influenced by poetry than art. He liked to play chess games. He was just a man who was very witty and admirable.
The pandemic's impact on Ai Weiwei's creative work
Actually, the pandemic helped my work. As an artist I always work alone, and during the pandemic time I had less social contacts and was more focused on my work. I produced three documentary films and finished my memoir book and did many many exhibitions.


RELATED:
Interview by: The Praemium Imperiale