INTERVIEW | PM Kishida: Serious Work Needed for a 'World Without Nuclear Arms'
An exclusive interview with The Sankei Shimbun before the Japanese prime minister heads for the United Nations' nuclear disarmament conference.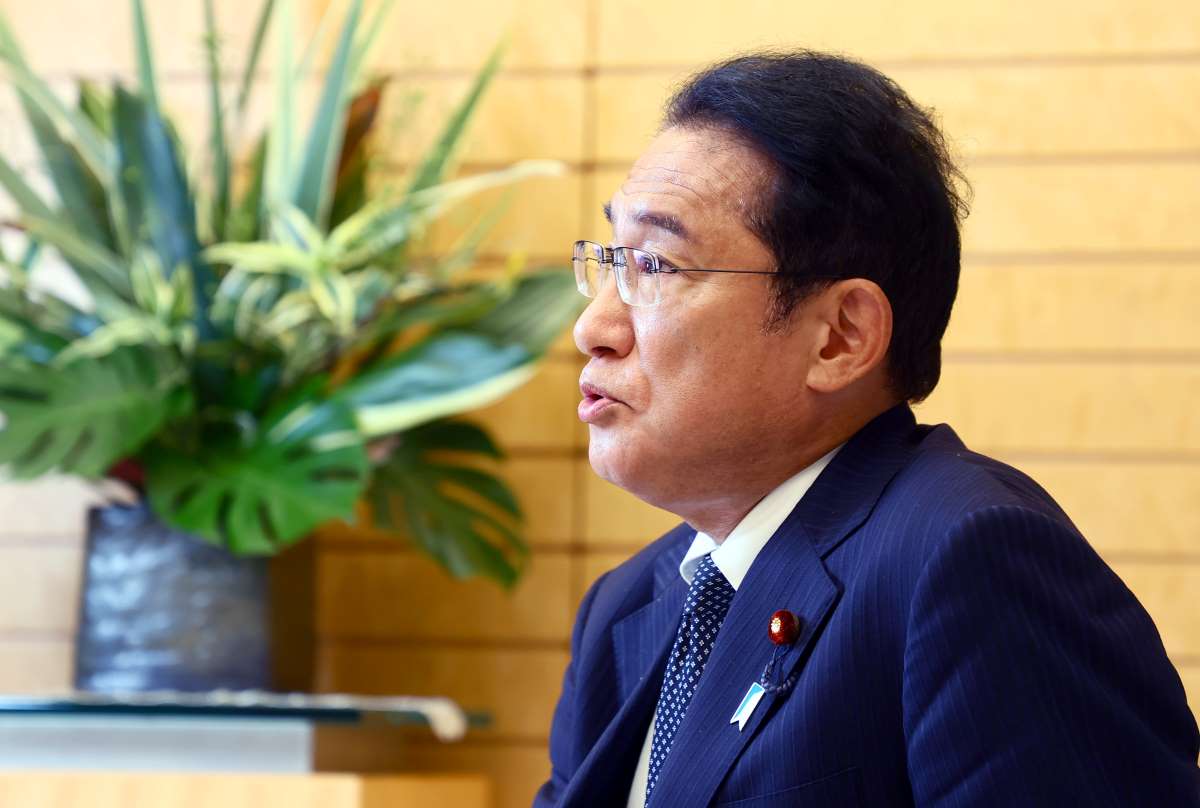 The Tenth Review Conference of the Parties to the Treaty on the Nonproliferation of Nuclear Weapons will be held at the United Nations from August 1 to 26.
Prime Minister Fumio Kishida will be the first Japanese prime minister to attend the conference. Ahead of his departure for the meeting, on July 29, Mr Kishida sat down for an exclusive interview with reporters of The Sankei Shimbun to discuss his thoughts and goals for Japan.
Excerpts follow.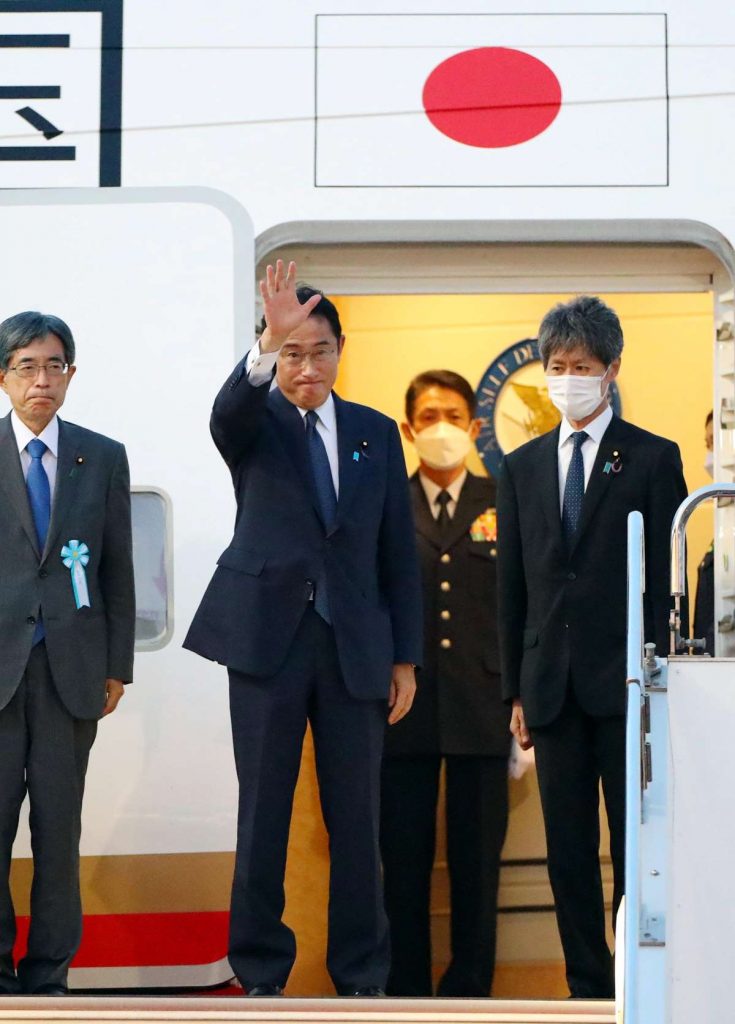 China Should Reduce Its Nuclear Arms Stockpile
Why have you decided to become the first Japanese prime minister to attend a Nuclear Nonproliferation Treaty (NPT) Review Conference?
I attended the 2015 Nonproliferation Treaty Review Conference as foreign minister. And I found it regrettable that the meeting was unable to yield concrete results.
Since then, Russia has invaded Ukraine, making the atmosphere surrounding nuclear disarmament and nonproliferation even more daunting. That is the reality we face, and I find it quite alarming.
However, that only increases the importance of the NPT as the foundation for nuclear disarmament and nonproliferation efforts. And it makes it even more important to strengthen the NPT.
I would like to take the opportunity provided by the conference to make progress towards achieving the goal of a "world without nuclear arms." That is what has been proposed by Japan, the only nation ever to have suffered bombings by atomic weapons during war.


What kind of disarmament measures will you ask China to take?
It's a fact that the military trends involving China are causing security concerns within the [Indo-Pacific] region, as well as international society as a whole. Japan will say to China what it needs to say, including that it must properly fulfill its responsibilities in the field of nuclear disarmament.
If the nations possessing nuclear weapons do not change, then the reality we face today will not change. That holds true, of course, for our ally, the United States. But we also want to see China get involved in disarmament. And Japan must continue to make efforts in that regard.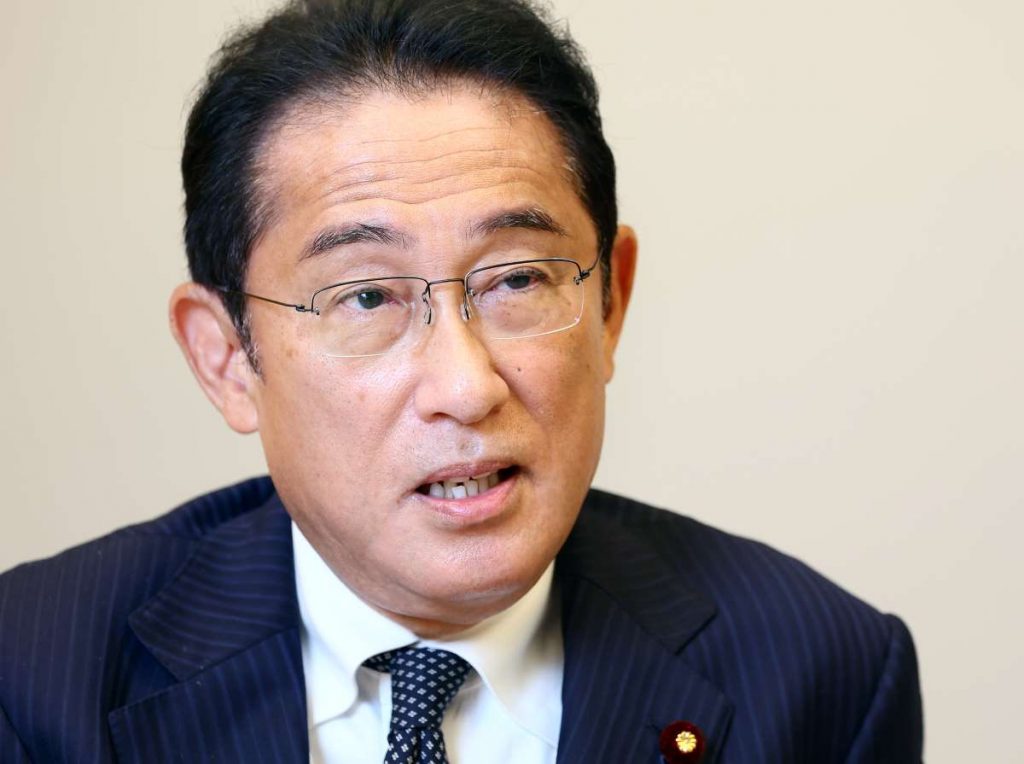 Preparing for Crisis Management
Why did you decide on a state funeral for former Prime Minister Shinzo Abe?
I have personal feelings concerning Mr Abe, but the reason for the decision is, first and foremost, that he served as prime minister for a total of eight years and eight months. He was the longest-serving prime minister in history.
Furthermore, his untimely death caused a massive outpouring of condolences both here in Japan and from abroad. For example, on July 26, I had breakfast with former Australian Prime Minister Scott Morrison, and we discussed the condolence motion adopted by the Australian parliament.
Of course, I confirmed that there was a legal basis for the government to hold a state funeral before I made the decision. In the days to come, I plan to carefully explain to the public how the decision was reached and the reasons for it.


When are you likely to reshuffle the Cabinet and make changes in the assignments among Liberal-Democratic Party (LDP) officials?
Right now, we are conducting discussions on the schedule for the extraordinary session of the Diet, which is scheduled to convene on August 3. Nothing concerning our schedule has been decided beyond that, and, even more so, the specific content of the discussions remains undecided.
Nonetheless, we are now in a period of the kind that only comes along once in several decades, where we are faced with a host of issues that will mark the course of history. That being so, the organization of the Cabinet and party officials must be treated with a degree of urgency appropriate for responsible management regardless of various crises or contingencies.
It goes without saying that solidarity within the LDP is also important. I will be making specific personnel decisions with those considerations in mind.


How will former Prime Minister Yoshihide Suga and other members of the non-mainstream factions be treated?
There are only a set number of Cabinet and party posts, but I believe that maintaining overall unity is critical when considering who would be best for any given post.
We have not yet reached the stage of finalizing the list of who will be included or not included.


Restrictions on Activities Not Under Consideration
Infections from the Seventh Wave of COVID-19 continue to increase. Has your thinking changed as far as not restricting activities by members of the public?
We have already survived six waves of infections in the struggle against COVID-19. During that time, Japan as a whole has strengthened its capacity to respond.
Our basic thinking is that we should take maximum advantage of this ability to cope by fully implementing infectious disease countermeasures while reviving economic and social activities.
With the Omicron variant, there have been more infections in places like schools and within families than at restaurants or drinking establishments. As things now stand, we have no plans to reintroduce the previous kinds of behavioral restrictions that focused on eating establishments.


RELATED:
(Read the interview in Japanese at this link.)


Authors: Tatsuhiko Tamura and Shingo Nagahara