INTERVIEW | Ukraine Envoy Seeks Kishida Visit, Help to End the Major Fighting by Autumn
"If Mr Kishida visits Ukraine in person, he will see the reality of the devastation" and encourage the world to provide more support, says the ambassador.
Sergiy Korsunsky, Ambassador Extraordinary and Plenipotentiary to Japan from Ukraine, makes an appeal for Japanese Prime Minister Fumio Kishida to visit to his war-ravaged country in an exclusive interview with The Sankei Shimbun and JAPAN Forward. The interview took place in Tokyo.
In the interview, Ambassador Korsunsky expresses his hope that the major battles in Russia's incessant war of aggression will end as early as this coming autumn. That would depend, however, on European nations and the United States speedily providing weapons such as fighter jets to Ukraine, he stresses.
The Ukraine Ambassador also emphasized his wish to see Prime Minister Kishida's visit to Ukraine become a reality. PM Kishida chairs the Group of Seven Industrialized Nations (G7) in 2023, including the Hiroshima Summit in May. Excerpts follow.
No Match for Russian Bombers
Why is Ukrainian President Volodymyr Zelenskyy appealing to the United States and European countries for early delivery of fighter planes and long-range missiles?
Ever since the beginning of the Russian invasion in February of 2022, what Ukraine has been asking for the most is the supply of long-range missiles and fighter planes. The better Ukraine is capable of hitting Russian equipment for waging war with missiles, of course, the sooner the Russians will withdraw.
We also expect the provision of US F15 and F16 fighter jets. Russia currently has air superiority over Ukraine, and we are no match for Russian strategic bombers. In this case, F15s or the like would allow us to fight back. We could stop the brutal killings of Ukrainian citizens, which the Russians have been perpetrating for the past year.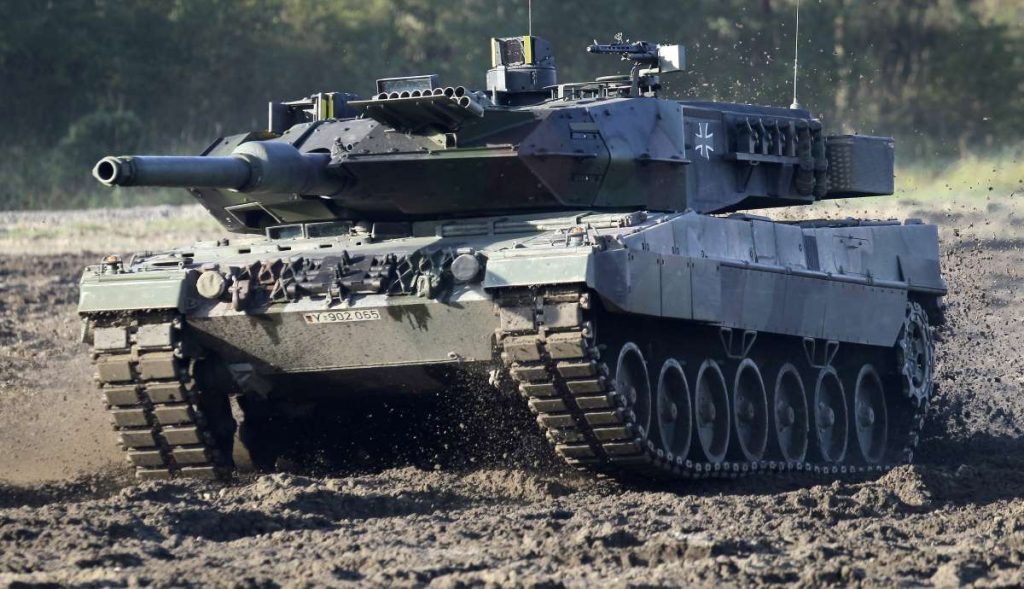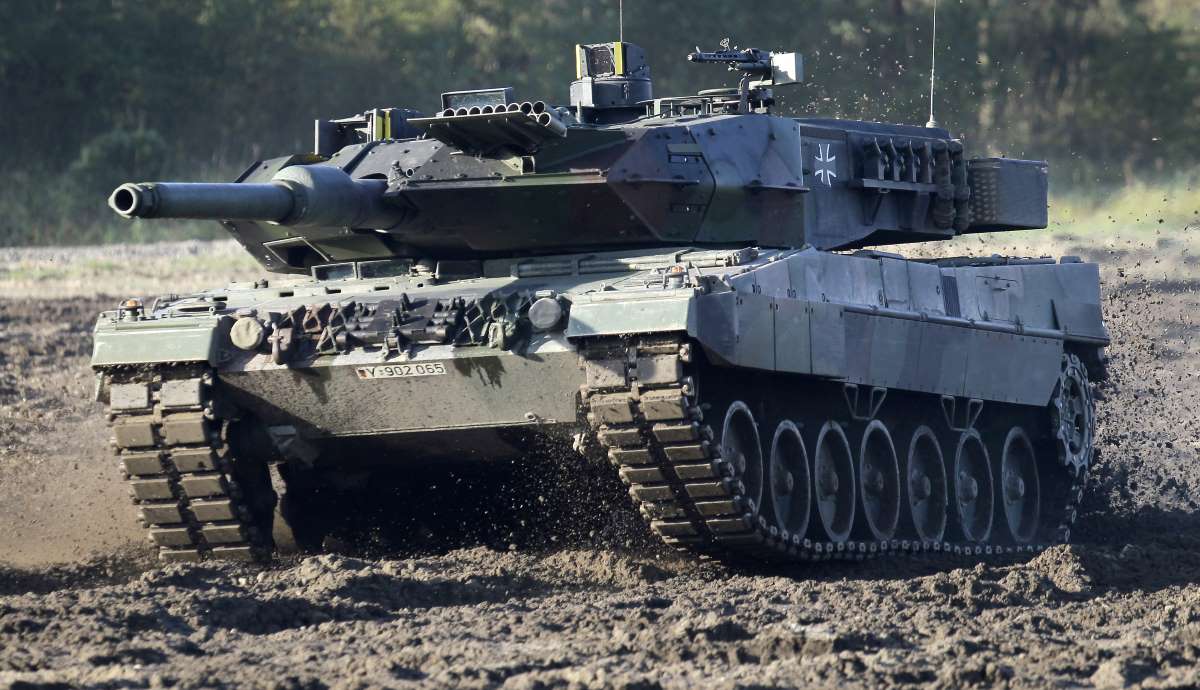 'Tank Coalition' in Place
Could you tell us about the major Western battle tanks, such as the Leopard 2 tanks? Are these scheduled to be delivered to Ukraine soon?
A "tank coalition" consisting of 10 nations has been formed. All together, a total of 321 tanks are expected to be provided. In fact, the first batch has already arrived in Ukraine.
According to Western intelligence, the Russian forces have about 1,600 tanks massed along the Ukrainian border. These are the Russian military's latest modern tanks, we believe.
Presumably, the Russian army has another 4,000 tanks. These others, however, are believed to be dilapidated and best used for scrap iron. The 1,600 modern Russian tanks clearly far exceed the 361 tanks on the Ukrainian side. We are not afraid of the Russian tanks.
Is there any prospect of Ukraine retaking the country's four eastern and southern regions from Russia by the end of the year?
Of course, the answer hinges on many things. However, we expect it to be possible to finish major fighting by October or November. That is, provided we get the weapons we need at the right time.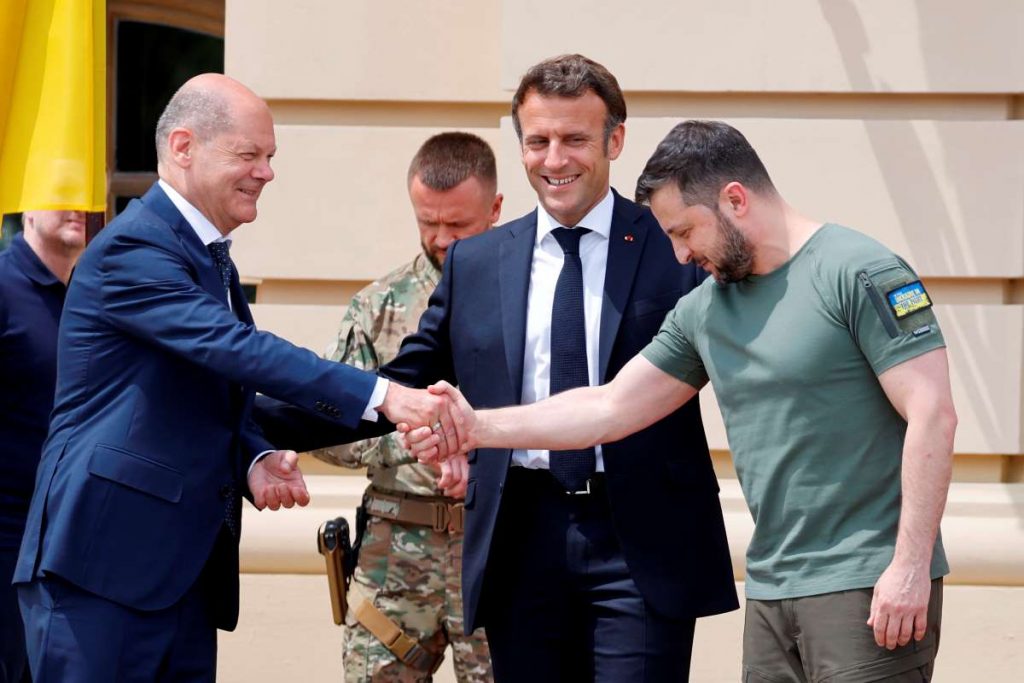 Zelenskyy's Vision of Life
What is driving President Zelenskyy's unyielding, thoroughgoing resistance to Russia?
It's a reflection of his vision of life, his perspective as a human being, rather than as president. He is staying in Kyiv at this momentous time for Ukraine, and successfully coordinating the international community.
Without doubt, he is a person full of humanity. While Ukrainian women and even children are being murdered and tortured by Russian invaders, it is our president who is doing everything in his power to end the pain and suffering of his people. Unquestionably, his determination and actions have inspired us as diplomats, and we are doing our best around the clock for victory.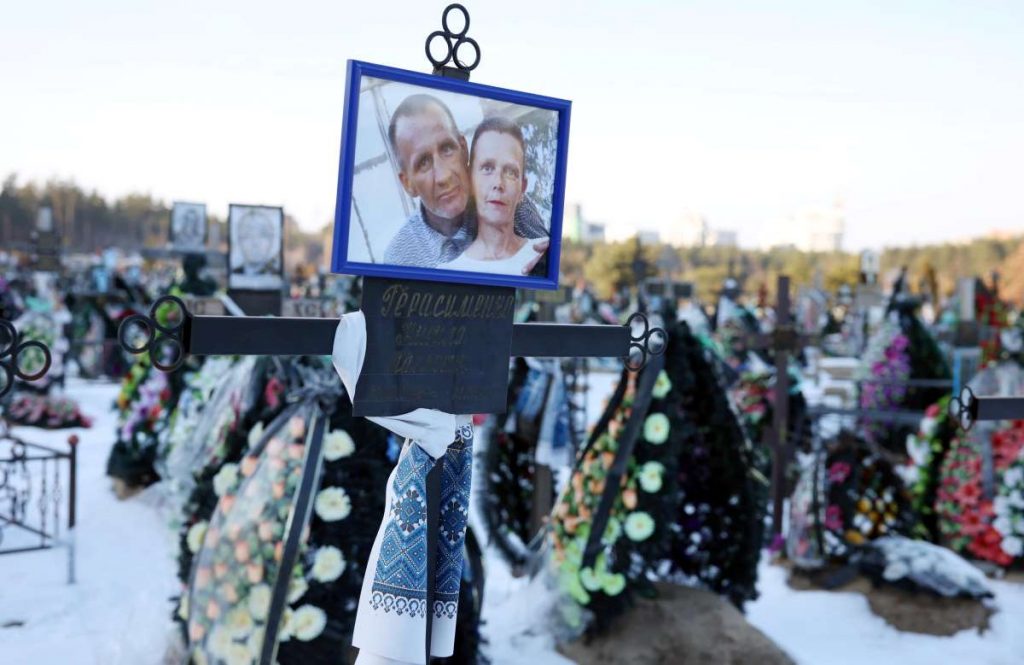 Putin a War Criminal
What kind of person do you think Russian President Vladimir Putin is?
For Ukrainians, Putin is a criminal, never a president. Foreign Minister Sergei Lavrov and other Russian leaders pushing propaganda in the media are also war criminals.
Every Ukrainian life is very precious. Courts and prisons are where the Russian leaders should be.
Have you been back to your home country and seen the devastation of war with your own eyes?
Yes, I returned to Ukraine in December, visiting Kyiv and the city of Mykolaiv in the south. There were power outages in Kyiv. And three universities in Mykolaiv were also badly damaged by missile attacks. Moreover, water supply facilities there have been destroyed, and the drinking water shortage is becoming more serious.
What I saw with my own eyes was just a small part of the war's devastation. Yet, when I saw it, I once again renewed my conviction to really do my utmost.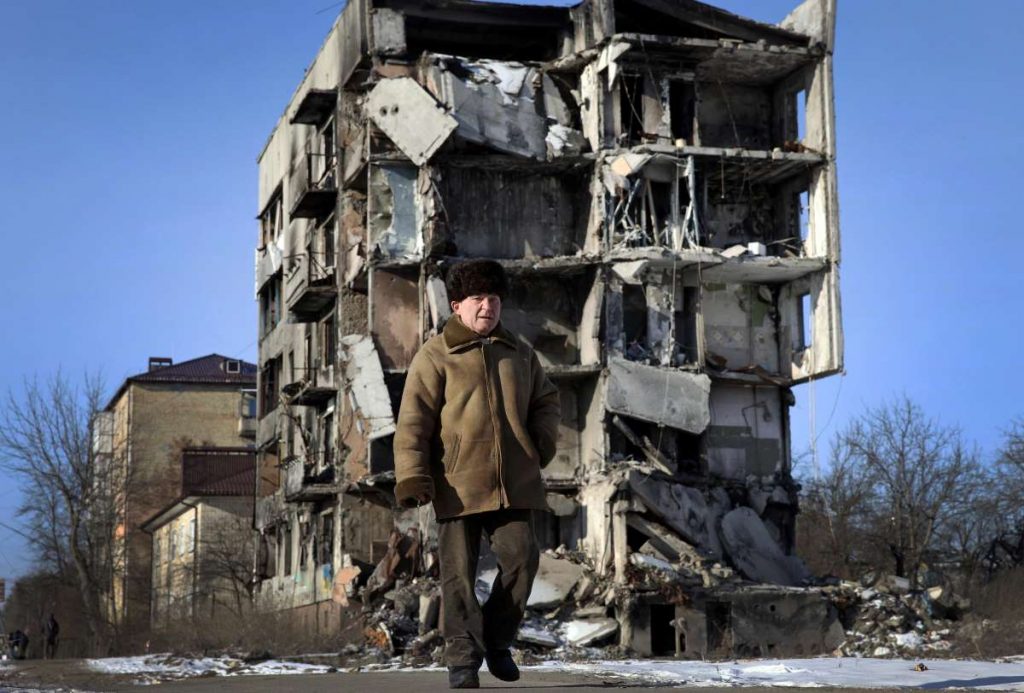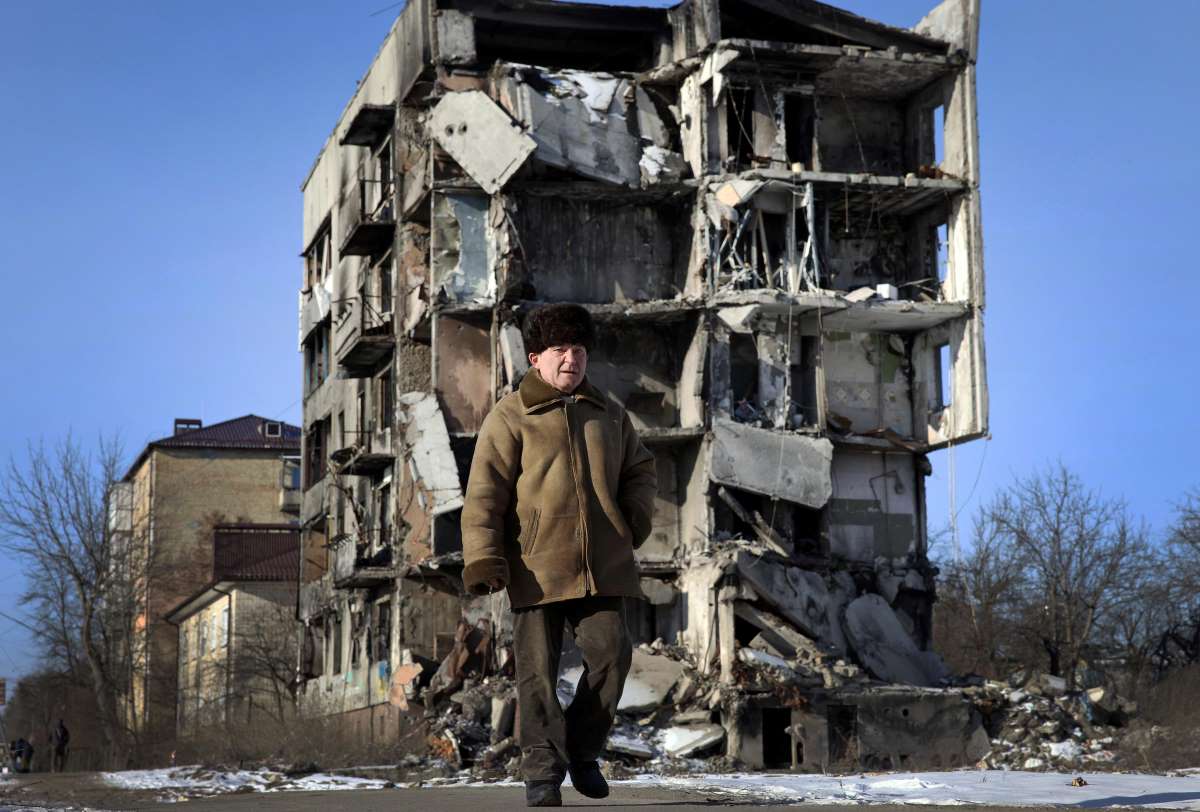 Japan Should Lead Ukraine Reconstruction
What do you want from the Japanese government?
I very much hope that Prime Minister Kishida will come to Ukraine. On January 6, President Zelenskyy announced that he had extended an invitation to Prime Minister Kishida to visit the country. If Mr Kishida visits Ukraine in person, he will see the reality of the devastation with his own eyes. Then, I believe that as chairman of the G7, he will be motivated to encourage the world to provide additional support to Ukraine.
I would like Japan to become one of the countries playing central roles in the reconstruction of Ukraine. Japan's leading manufacturers such as Toyota, Nissan, and Hitachi have withdrawn from the Russian market. Next, I believe, they should consider the wisdom of setting up their manufacturing bases in Ukraine.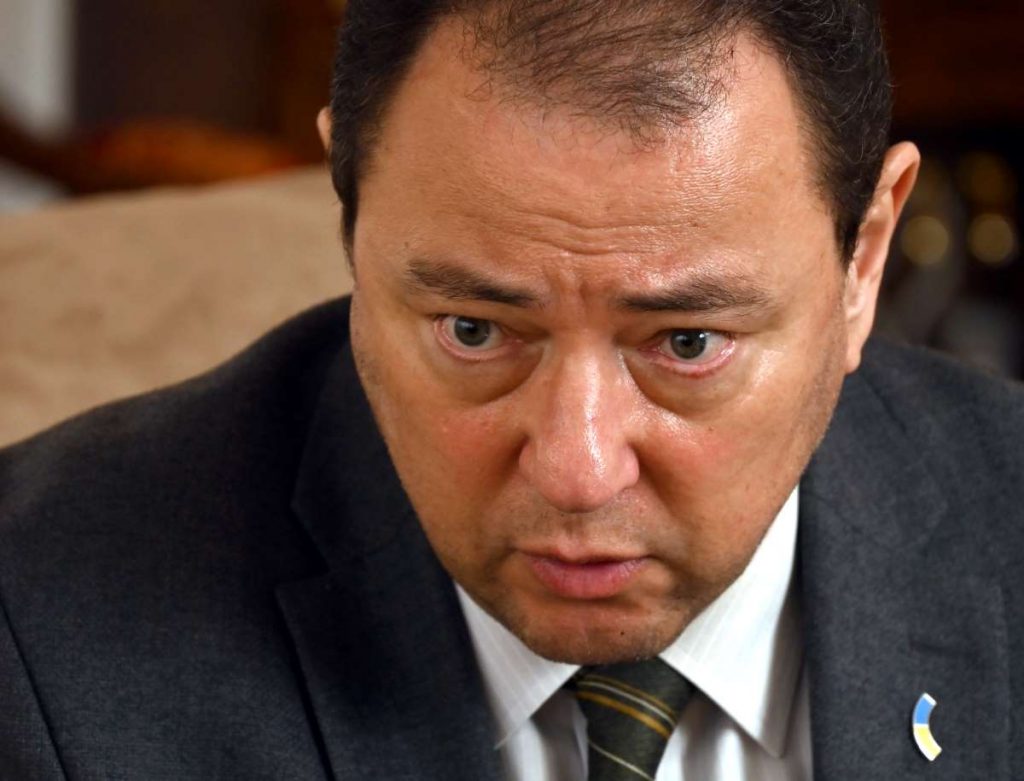 About Ambassador Sergiy Korsunsky
Sergiy Korsunsky, a native of Kyiv born in 1962, graduated from the National University of Kyiv in 1984. From 1991 to 1994, he served as director of the Department for State R&D Programs and member of the State Committee on Science and Technology.
In April 2020, Korsunsky was appointed to his current post of Ambassador of Ukraine to Japan. Earlier, beginning in 2006, Korsunsky was appointed to the post of Director-General of the Economic Department in the Ukrainian Ministry of Foreign Affairs. Also, from 2008 to 2016, he was Ambassador of Ukraine to the Republic of Turkey. Korsunsky has authored seven books, including Energy Diplomacy.
RELATED:
(Read the interview in Japanese.)


Interview by: Jun Kurosawa