Russian's Invasion is Genocide: Ukraine Envoy to Japan on Why Moscow Must Be Isolated
"The war will end when Putin is out. We cannot remove Putin. It must be by the will of the Russian people, and…they are brainwashed with propaganda."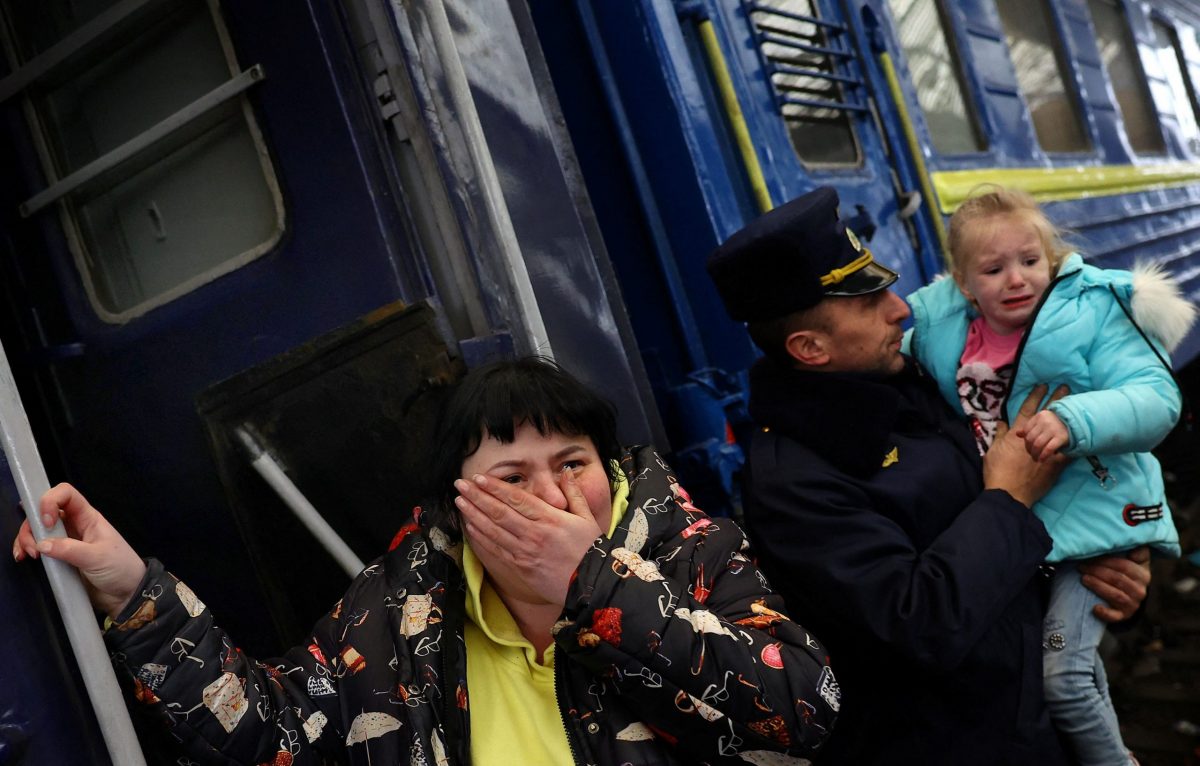 ~~
March 3 marked one week since Russia invaded Ukraine and sent shock waves across the world.
Calling Russia's invasion "brutal, unprovoked, and bloody," Sergiy Korsunsky, Ukraine's ambassador to Japan, spoke to The Sankei Shimbun and JAPAN Forward in an exclusive interview.
This is "a problem which will not stay in Ukraine," he warned.
In Japan, hundreds of thousands of people have donated money to the cause, with people sometimes crying on the phone to the Ukrainian embassy, wanting to show their support, according to the embassy staff.
RELATED: From Giving Funds to Volunteering as Soldiers, Japanese Rally for Ukraine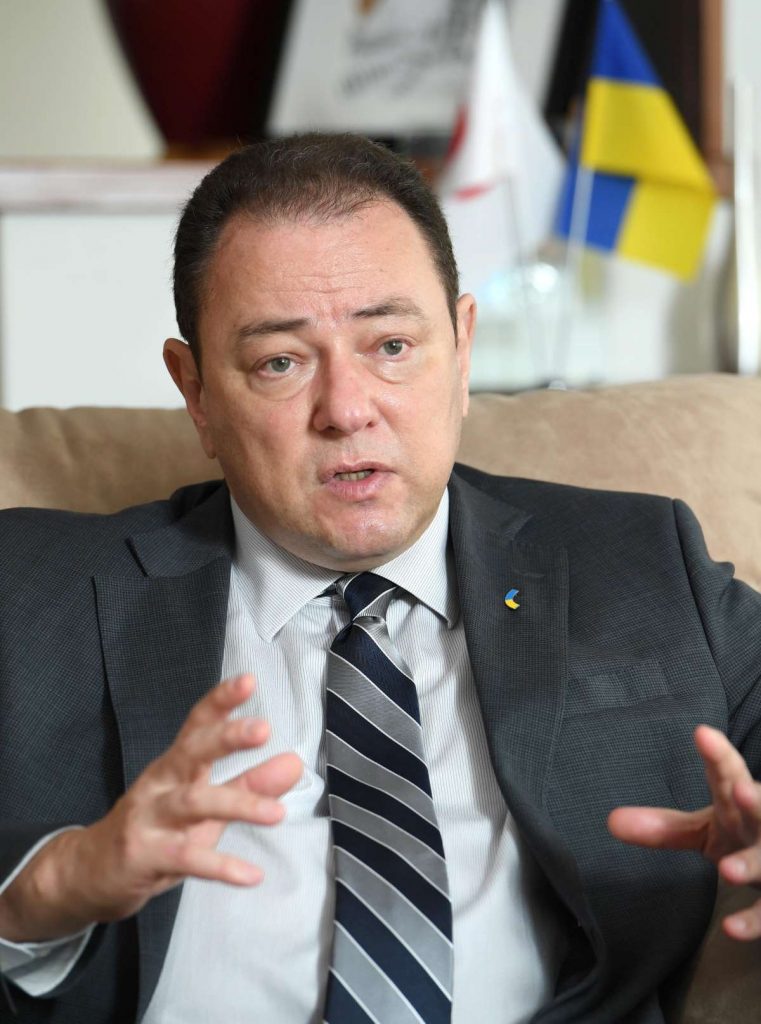 Flowers from those showing their support were displayed in front of the embassy the morning of the interview, and in the 10 minutes we were waiting on March 3, five more people came to give donations.
"We hope that the International Criminal Court (ICC) one day will call this genocide, because this is what they are doing. They are killing people because they are Ukrainians," said Korsunsky.

The Current Situation
Korsunsky brought attention to the many Ukrainian cities encircled by Russian forces as of March 3. These included Kherson, Mariupol, and Konotop in the southern part of the country, close to Crimea, the region of Ukraine which Russia forcibly annexed in 2014.
"Russia has cut off electricity, water, and heat supply. They purposefully damaged the city infrastructure to cause problems for the city as well," Korsunsky illustrated.
Many around the world were shocked by the images of a university building being shelled 50 km from the Russian border in Kharkiv.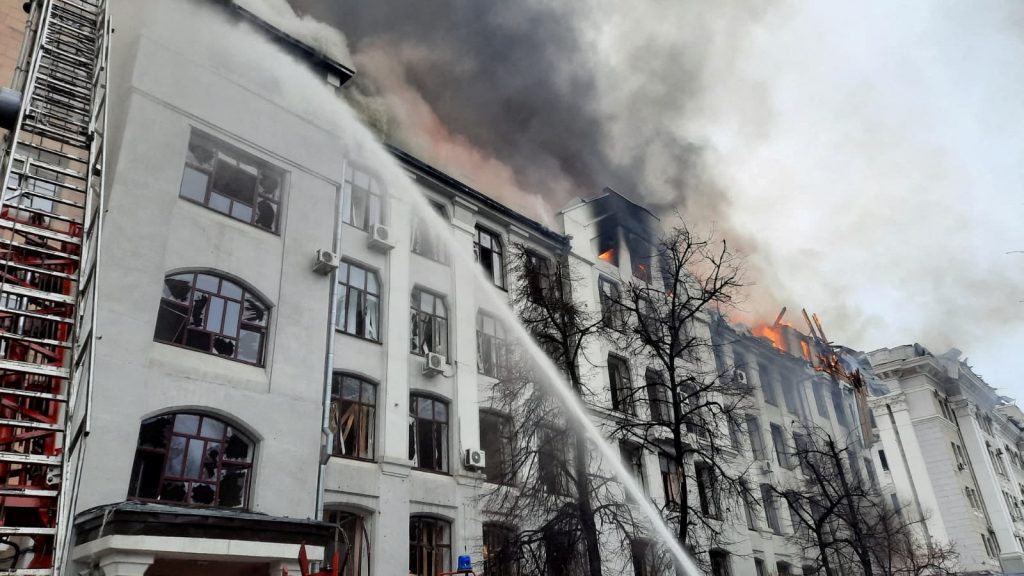 It's a distance which allows Russia to shell the city from their own territory. As the ambassador put it, "We are bound by geography to reciprocate."
Explaining the modus operandi of Russia, the ambassador added: "They attack residential areas purposefully, not just occasionally. They want to see the panic."
Korsunsky acknowledged that there were casualties, around 400 at the time of the interview, while stressing the difficulty in acquiring exact numbers. Russia has also reported casualties ーin the 500s. But Ukrainian authorities have reported the Russian casualties are closer to 6,500.
Korsunsky also shared the information that classified documents were found on the bodies of Russian soldiers, saying that Putin's plan to invade Ukraine was approved on January 18.
"That means that Putin was continuing to meet world leaders like French President [Emmanuel] Macron, the Chancellor of Germany (Olaf Scholz), pretending he's discussing something but actually the plan of invasion was already approved," the ambassador said.
Korsunsky confirmed that Ukraine was receiving daily shipments of ammunition and equipment from other countries, including anti-tank equipment from Germany and drones from Turkey.
As the violence continued, on March 3 the Ukrainian and Russian sides engaged in negotiations. The outcome included a ceasefire at strategic positions to allow a humanitarian corridor for civilians to get out of the country.
Isolating Russia
The Ukrainian ambassador stressed that it was important to make Russia feel isolated on the world stage.
The first step that the international community has taken is by imposing sanctions, in one of the most comprehensive multilateral packages ever drawn up.
Namely, the G7, the European Union, and countries like Japan, agreed to exclude a number of Russian banks from the international SWIFT banking network, impose sanctions on several influential individuals, and on Russian President Vladimir Putin himself. They have also stopped the export of key products, such as semiconductor technologies, to Russia.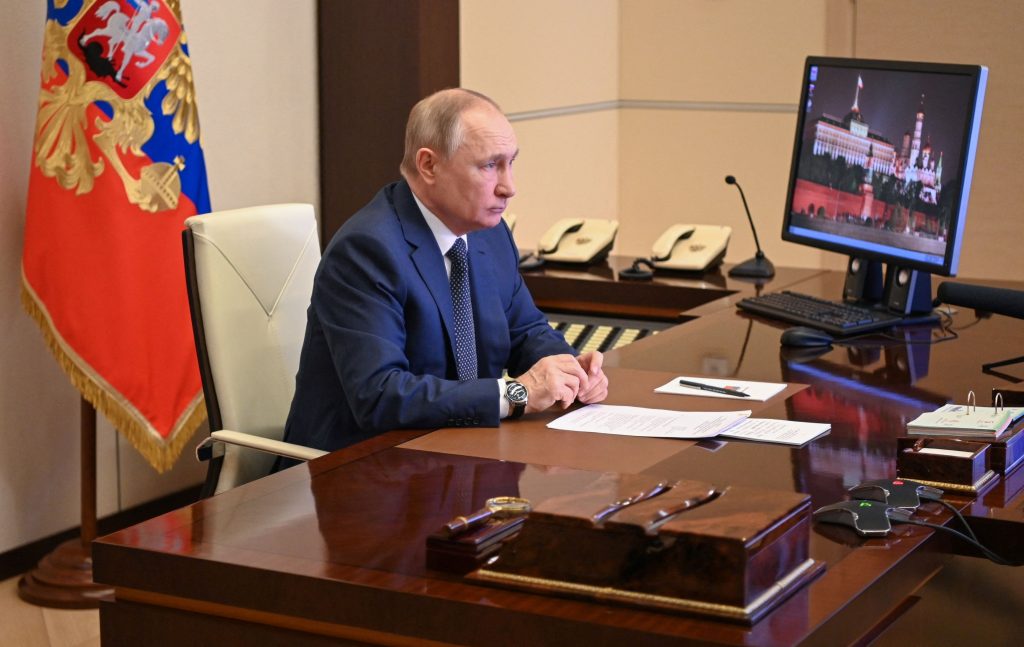 The ambassador commented on the effectiveness of the measures, saying, "We know the sanctions are working."
"Their credit rating is junk," he extolled. "Their banks are cut off from the financial system, credit cards are not working, and since they do not produce enough food stuff, they now have a deficiency of food supply."
Many countries have also approved sanctions on Moscow's ally, Belarus, as "Russia is pushing Belarus to share this destiny of pariah state," Korsunsky lamented.
Currently, some banks are exempt from the SWIFT exclusion, to allow countries to pay for energy supplies from Russian sources.
But Korsunsky said the international community should go further: "It's important that sanctions are introduced in a very comprehensive manner. Every opportunity to get around the sanctions should be cut."
On March 2, the United Nations General Assembly voted on a resolution 141-5, condemning Russia's actions and calling on Putin to withdraw all military forces. Those five that voted against the resolution were Russia, Belarus, Syria, North Korea, and Eritrea. Thirty-five countries abstained.
Ambassador Korsunsky stressed: "It's very important for Russia to feel its isolation at every turn: sports, culture, finance, travel. They must feel like they are not welcomed."
In fact, many countries have closed their airspace to Russia.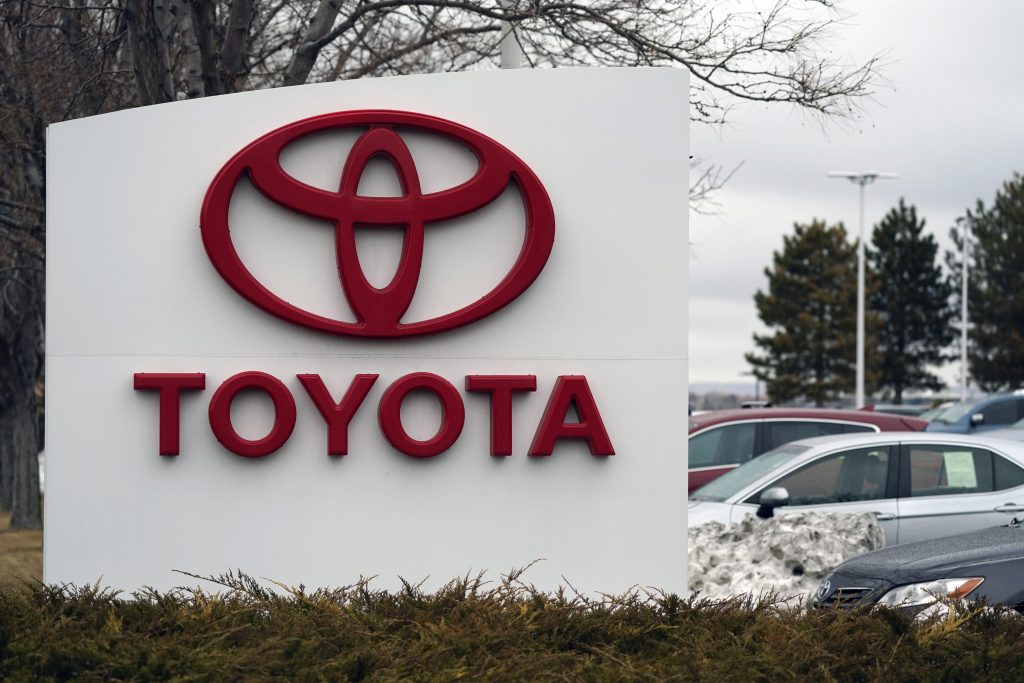 Companies such as Mazda, Honda, Toyota, and even stalwart Swedish icon Ikea have pulled out of production in Russia, with some citing difficulties in the supply chain. Disney and Sony Pictures have halted new film releases in Russia.
The sports world has spoken strongly on the subject, and on March 3 the International Paralympic Committee announced they would bar Russian and Belarusian athletes from competing in the Paralympics, set to start on March 4.
RELATED: Global Sports Community Punishes Russia for its Invasion of Ukraine

Japan's Response
Japan has been largely in step with the international community with regards to sanctions against Russia, a move that the Ukrainian ambassador applauded. "You should know as well how much we appreciate the support from the government of Japan," he said.
RELATED: Japan Joins Western Countries in Excluding Russian Banks from SWIFT Network
Separately, Japan also announced in the few days after the invasion $100 million USD in humanitarian aid and $100 million USD in a soft loan from the World Bank to help Ukraine economically.
On March 2, Prime Minister Fumio Kishida also announced that Japan would be welcoming refugees from Ukraine, prioritizing first those with family and friends in Japan who are willing to sponsor them.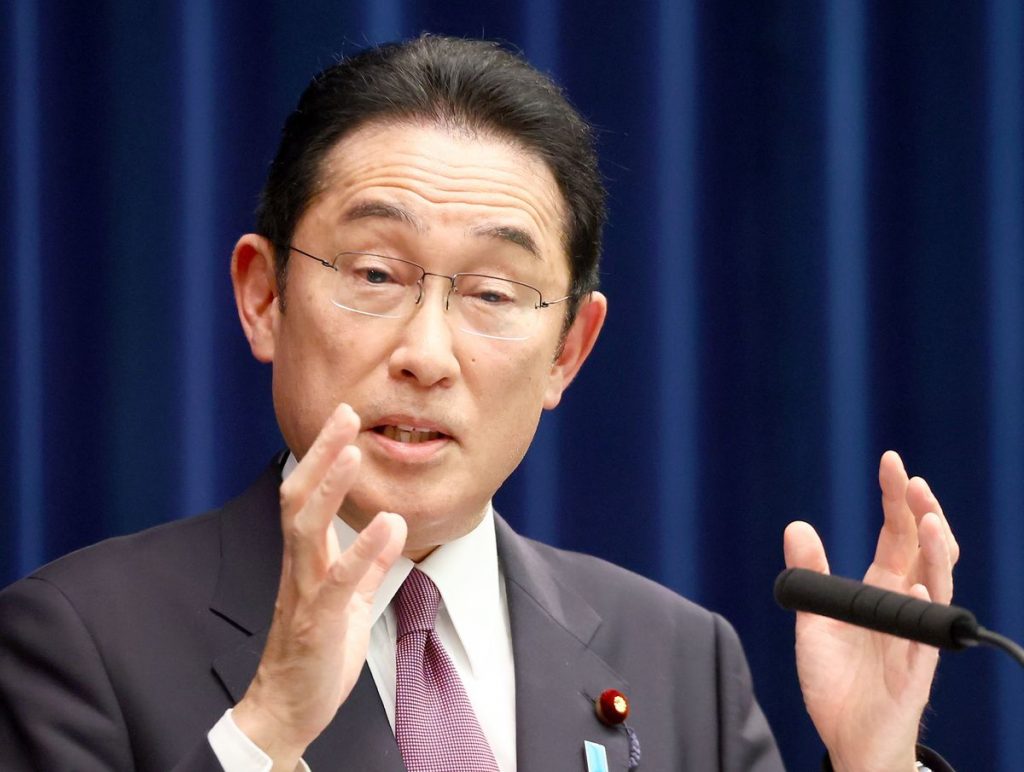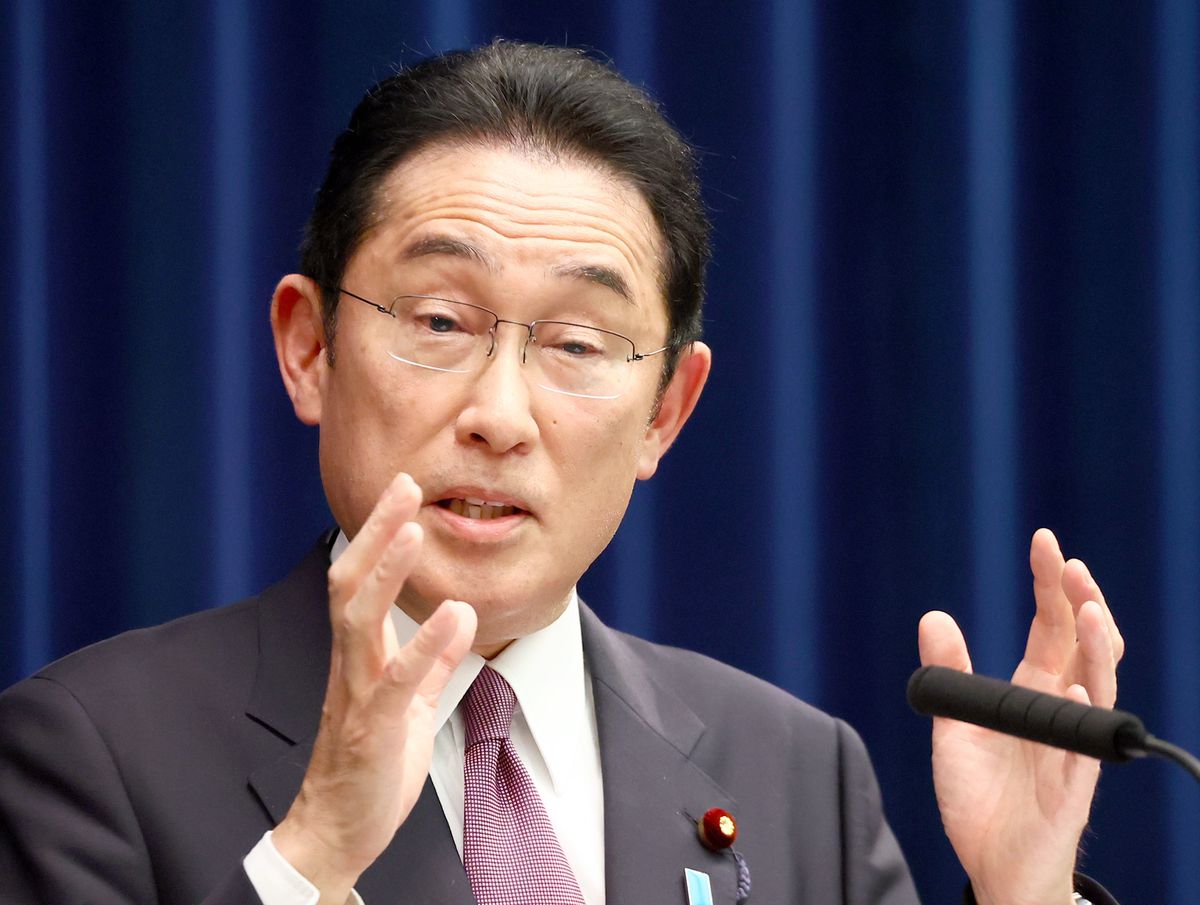 Hundreds of thousands of people have made donations to Ukraine at the embassy. On March 4, Fast Retailing, the parent company of Uniqlo, announced a donation of $10 million to the United Nations High Commission on Refugees (UNHCR) in response to the humanitarian emergency created by the Ukraine invasion.
Making headlines in the media, a handful of Japanese have also expressed their wish to go and fight in Ukraine.
Korsunsky denied that the Ukrainian embassy had any active involvement in the recruiting of volunteers, saying they were merely sharing information.
He illustrated the dilemma: "If you are a citizen of Thailand and you go to foreign countries to fight, eventually you may kill somebody. The question is, is that a crime? Should [the soldier] be considered a criminal when he goes back home? That is why this is an issue which each country should be treating carefully."
Some companies have asked to consult with the embassy on what Ukraine needs, the ambassador revealed. He refrained from saying what companies were participating in this effort, and denied any involvement of the embassy.
However, he acknowledged that there were many skilled workers who could have an impact: military doctors, rescue workers, and so on. "We need experienced rescue service personnel, and Japan has unique experience with earthquakes," said Korsunsky.
On March 4, Liberal Democratic politician and Diet member Taro Kono shared on Twitter that Japan's Self-Defense Forces were planning on providing medicine, helmets, and other supplies.

China's Stance
China's response to Russia's invasion has been a topic of discussion among commentators and experts, as many fear that the superpower will side with Russia.
RELATED: China Stands By Russia Amid International Fury Over Ukraine
The ambassador seemed optimistic about China's position, however, quoting China's abstention from the UN General Assembly resolution.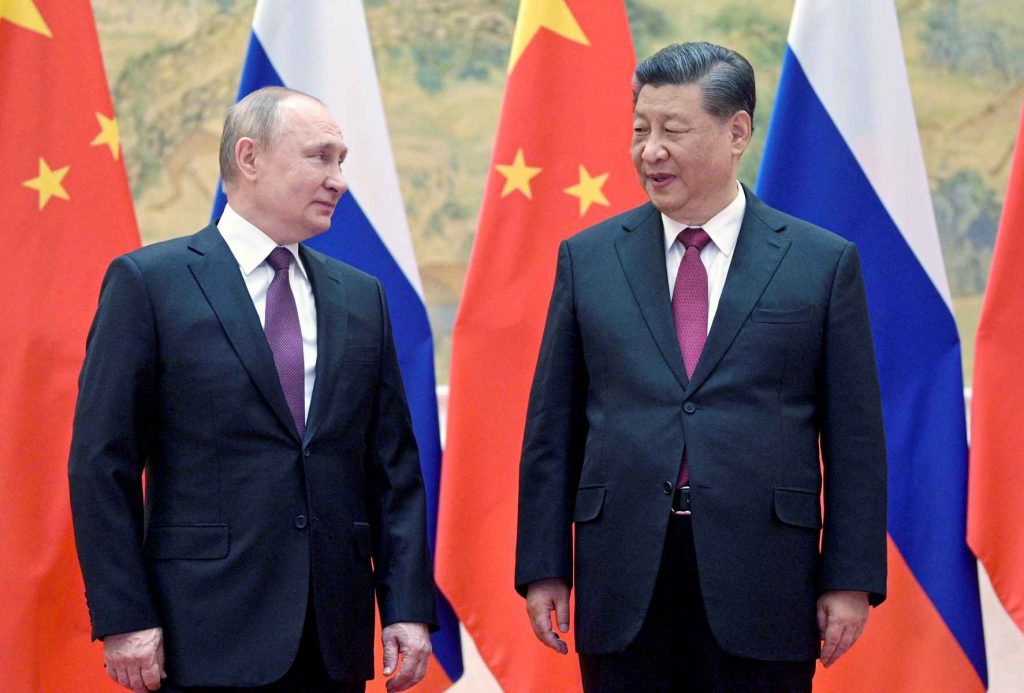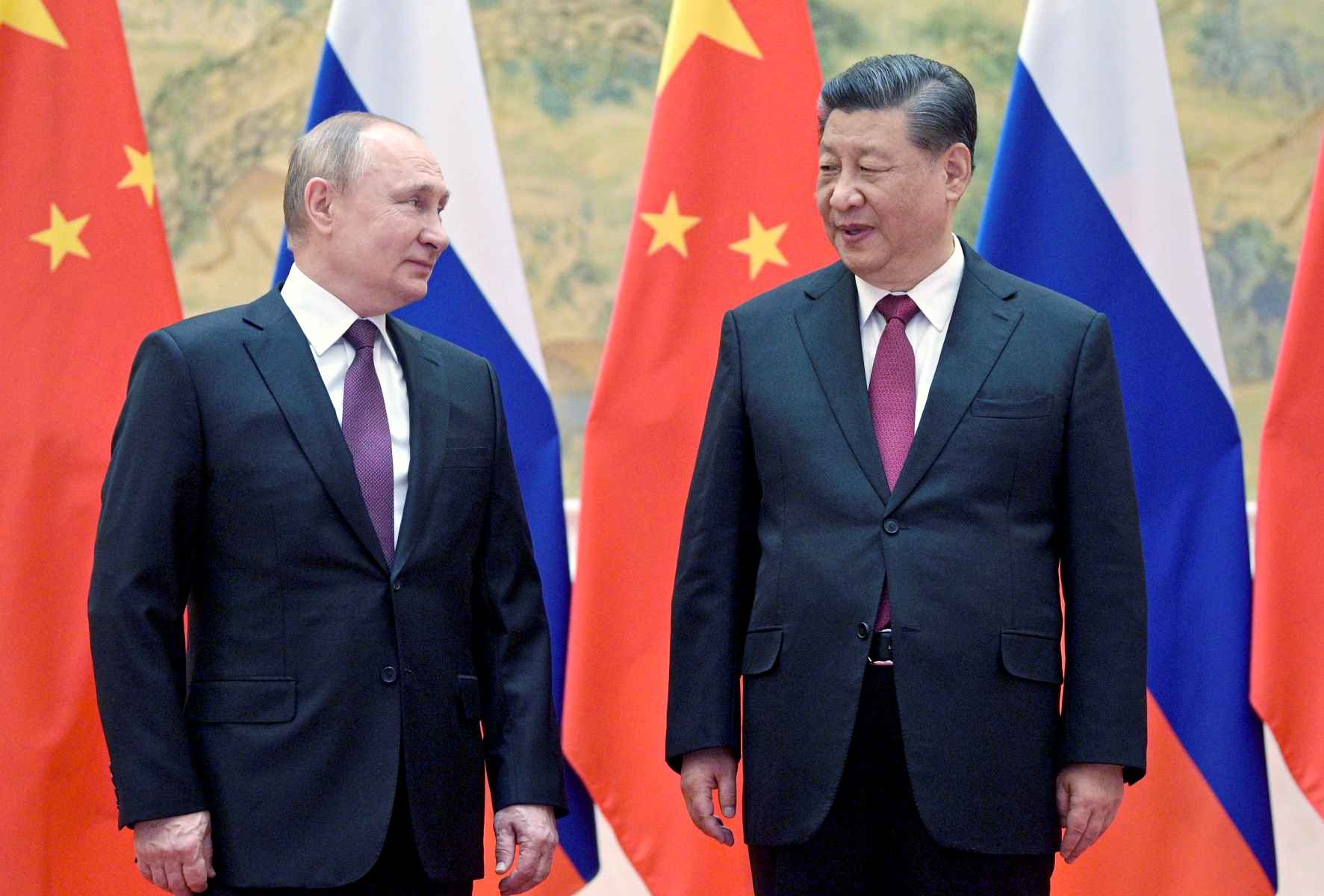 "China is very carefully watching how the world responds because as you know, there are issues here in the region: Taiwan, Senkaku," he said.
"China considers the response from the world, and this response now is absolutely outstanding. For some reason, I believe, sooner or later China will join [our side]. It is very important for them not to be involved in the bloody war, which cannot be justified," the Ukrainian ambassador added.
RELATED: Ukraine Invasion: Time for Beijing to Rethink Taiwan

Going Forward
While the situation continues to develop quickly, the Ukrainian ambassador nonetheless showed resolve on several issues going forward.
He first denied that Kyiv would fall into Russian hands, and, citing over 30,000 territorial defense forces on the ground, said, "It's not going to happen, ever."
According to media reports, there are between 100,000 and 190,000 Russian army forces currently in Ukraine.
The ambassador also argued that "the Russian army is demoralized because they don't understand what they're fighting for."
He continued: "They expected that they would be liberators. But instead they faced heavy resistance."
Korsunsky also showed skepticism about Putin's threat to use nuclear weapons, saying he didn't believe it was going to happen.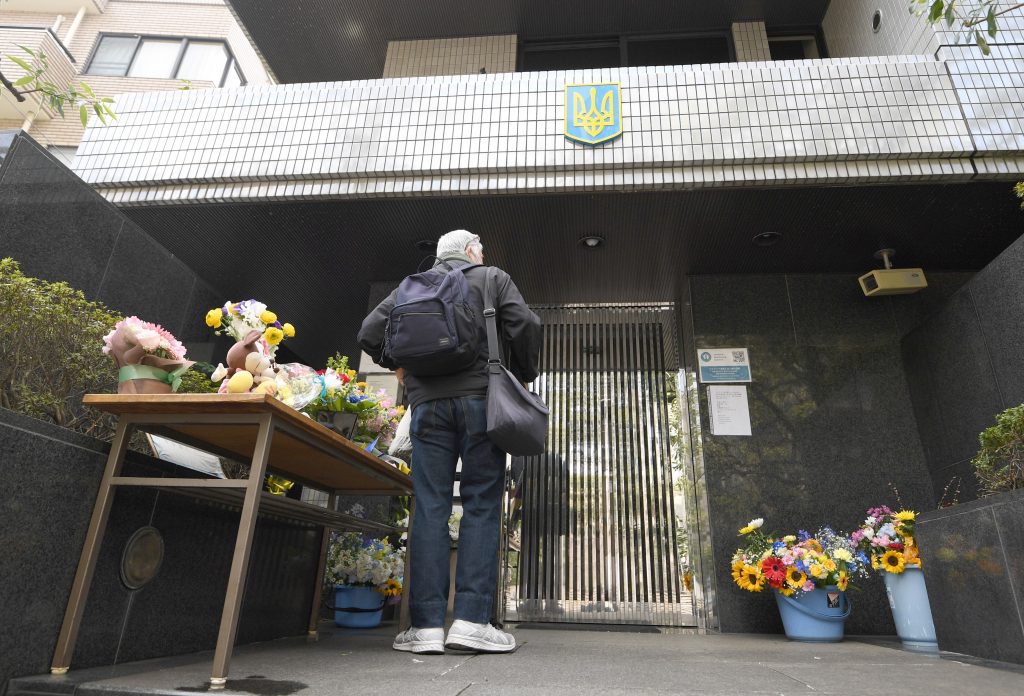 He used this to highlight the importance of sharing information and getting it through ー eventually ー to the Russian people.
"The war will end when Putin is out. We cannot remove Putin. It must be by the will of the Russian people, and [they] must understand what is happening," he said.
Pointing to the information war that is taking place, Korssunsky reflected that: "They are brainwashed with propaganda, it's unbelievable. What we see [broadcast] on their TVs is far from reality. It's like another universe."
Pledging to combat misinformation, the ambassador promised to keep spreading the word with friends of Ukraine through the media and SNS.
"Continue to support Ukraine. Ukraine is a friend of Japan — it was and always will be a friend of Japan. In the future, I am just sure we will be much closer," he said in a final appeal.
Author: Arielle Busetto