INTERVIEW| Russia Must Feel 'Unwelcome' Says Ukraine's Ambassador to Japan
"We hope that International Criminal Court one day will call this genocide. They are killing people because they are Ukrainians." Sergiy Korsunsky, Ukraine Ambassador to Japan.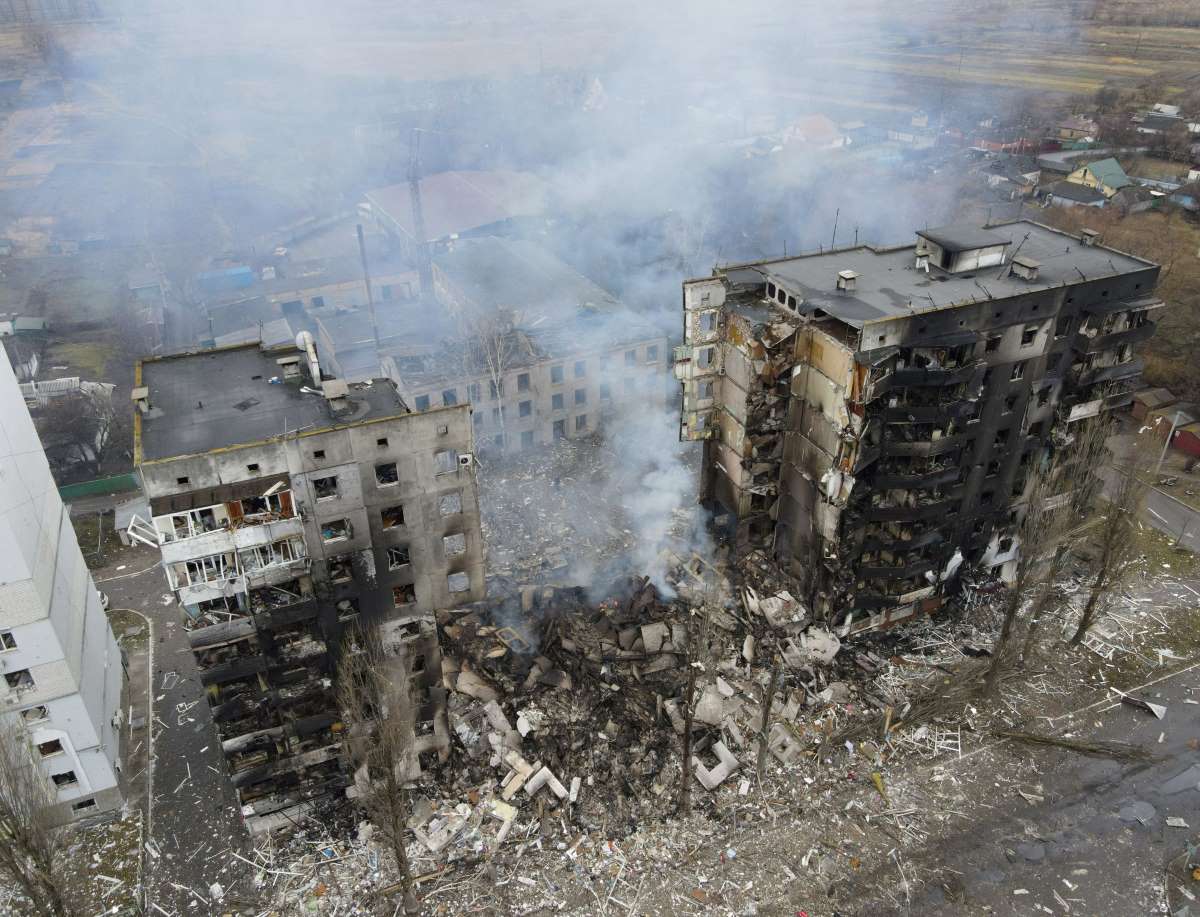 ~~
Last part.
Part 1: INTERVIEW | Ukraine's Envoy to Japan on Mapping Out Russia's Offensive
Part 2: INTERVIEW| Ukraine Envoy On Japan's Response to Russia's Invasion


In an unprecedented demonstration of solidarity, countries and companies around the world have come together to oppose Russia's aggression in Ukraine by isolating the country economically and politically.
On March 11, after the European Council Meeting at the Palace of Versailles, EU leaders condemned Russia for "unprovoked and unjustified military aggression" and pledged unwavering support for Ukraine and for refugees fleeing the war.
Earlier, on March 3, The Sankei Shimbun and JAPAN Forward spoke to Sergiy Korsunsky, Ukraine's Ambassador to Japan, to discuss various aspects of the war, and the response of Japan and the world.
In this part, Korsunsky talks about the international response to the invasion, and what more must be done going forward.
Excerpts of the interview follow.
Has your country received support in the form of additional military equipment since the start of Russia's aggression?
Of course. We receive it every day. Yesterday [March 2] we received a big shipment of anti-tank and anti-aircraft equipment from Germany, stingers [portable surface-to-air defense system] and special grenade launchers from Germany.
Poland has supplied us with an immense amount of ammunition. From Turkey we received drones. We are very grateful because the equipment is extremely useful.
RELATED: After Ukraine, Japan Must Review Laws to Better Help Countries Caught in Conflicts

What does Ukraine want from international leaders going forward?
Right now, it's very important to have sanctions introduced in a very comprehensive manner. Every opportunity to get around the sanctions should be cut off. That means you have to carefully consider every bank which should be excluded or which can continue to work out of the SWIFT system.
It's very important that Russia feels that isolation at every turn: sport, culture, finance, travel. They must feel they're not welcome.
I will tell you why. The war will end when Putin is out. That's the problem, [because] we cannot remove Putin. It must be by the will of the Russian people.
So the Russian people must understand what is happening. They have been brainwashed with propaganda. It's unbelievable. What they see on their TVs is far from reality. It's like another universe.
[The Russian government] tells [the Russian people] that we welcome them, welcome the Russian invasion. They say that we hate our president and our government and want to change it, which is absolute nonsense.
They say they have no casualties, although we have hundreds, despite thousands of pictures.
We live in an era when you have a universe in your phone. You can take a picture and everyone sees it. But the Russians block everything, they brainwash their population.
Now in Russia if you go to the bank, it won't take your credit card. If you're a businessman and you try to transfer money, nothing happens. All the supply has been cut. There is already a huge list of trademark brands like Adidas, Nike, all of them ー they cut off their supply.
Cutting off businesses in Russia is not a loss, it is an investment because you invest in the future, Russia should become a normal country. And when Russia is normal, you will make much more money in Russia.
It looks like you've withdrawn your business and you are losing your market there. But it's better to survive now, to cut this regime's ability to perform. Then, later, you can do much better. You will get back every penny and every yen you invested.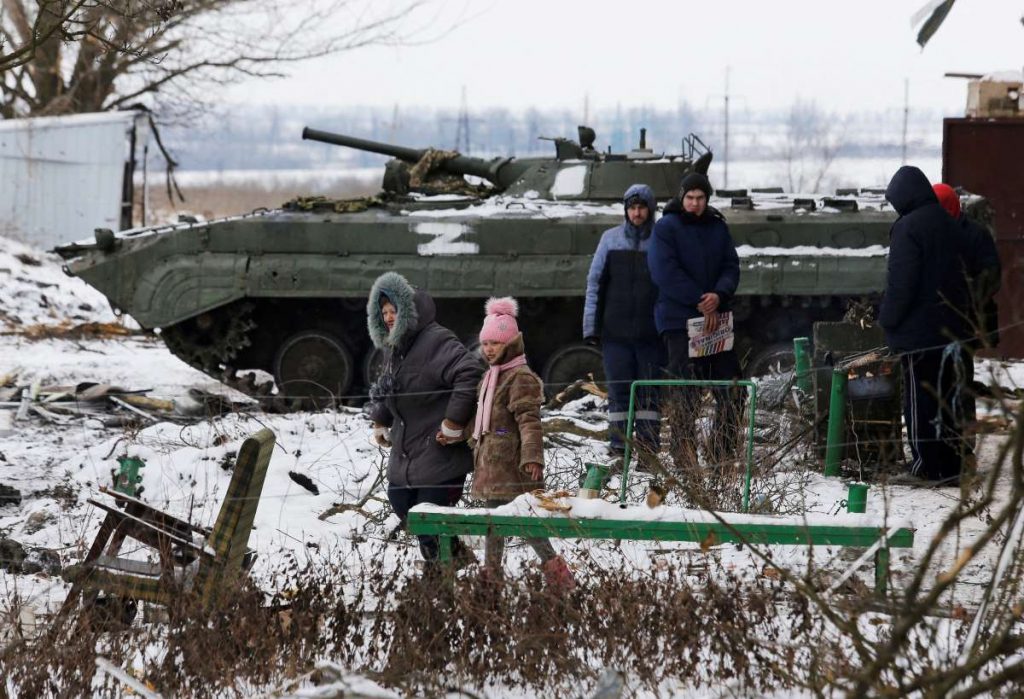 Do you see the current situation as a genocide in Ukraine?
We hope that International Criminal Court one day will call this genocide, because this is what they are doing, they are killing people because they are Ukrainians.

The UN General Assembly voted 141-5 to condemn Russia for its aggression against Ukraine. What is your take?
It was an excellent vote. Why? Because the resolution will be the basis for future criminal cases at the International Criminal Court and in the Hague. The resolution calls on Russia to stop fighting with its troops.
Russia will not do that, which is a violation of the United Nations Resolution. The vote had 141 votes for, 35 abstained.
It's very important that India and China did not support Russia, among others, because Russia should be isolated. There are only four countries which are now Russia's close allies: North Korea, Syria, Eritrea, Belarus.
Even close states which have affiliations with Russia, or military units with Russia, they abstained because Russia is now toxic, [President Vladimir] Putin is toxic. That means if you touch it, you are toxic, too.

What do you think about China?
But you see, China abstained [in the UN General Assembly vote]. I see China as a country that wants to have a very good image. It [feels it] has to be popular, has to be respected, specifically in Asia.
When you just do business with Russia it's one thing. But you're in a bloody business with Russia when Putin commits crimes every day, and that's a completely different story.
China's very carefully watching how the world responds, because as you know, there are issues here in the region: Taiwan, Senkaku. China is considering the world's response, and this response now is absolutely outstanding.
The whole world is united, sanctions are unprecedented. Nobody wants to repeat [Putin's] historical mistake. If there had been no unity in the G7, or in the European Union, because somebody thought they would like to continue doing business with Russia, then China would think differently. But what they see is complete consensus [against Russia].
For some reason, I believe, sooner or later China will join [our side] because I believe that China has a very deep history, and a very deep philosophy. We may like or dislike communist ideology, but that's a completely different story.
It is very important for them not to be involved in the bloody war, which cannot be justified. I believe that we have to talk to China. President Biden called Xi Jinping. Recently our Foreign Minister talked by phone to Wang Yi, so there were discussions about the perceptions.
RELATED:
(Read a related report in Japanese at this link.)
Interview by Kazuyuki Sakamoto, Arielle Busetto