Medical Venture's iPSC-Based Heart Failure Treatment Breaks New Ground
Japanese venture Heartseed has found that treating heart failure with iPSC-derived cardiomyocyte spheroids could achieve sustained tissue regeneration.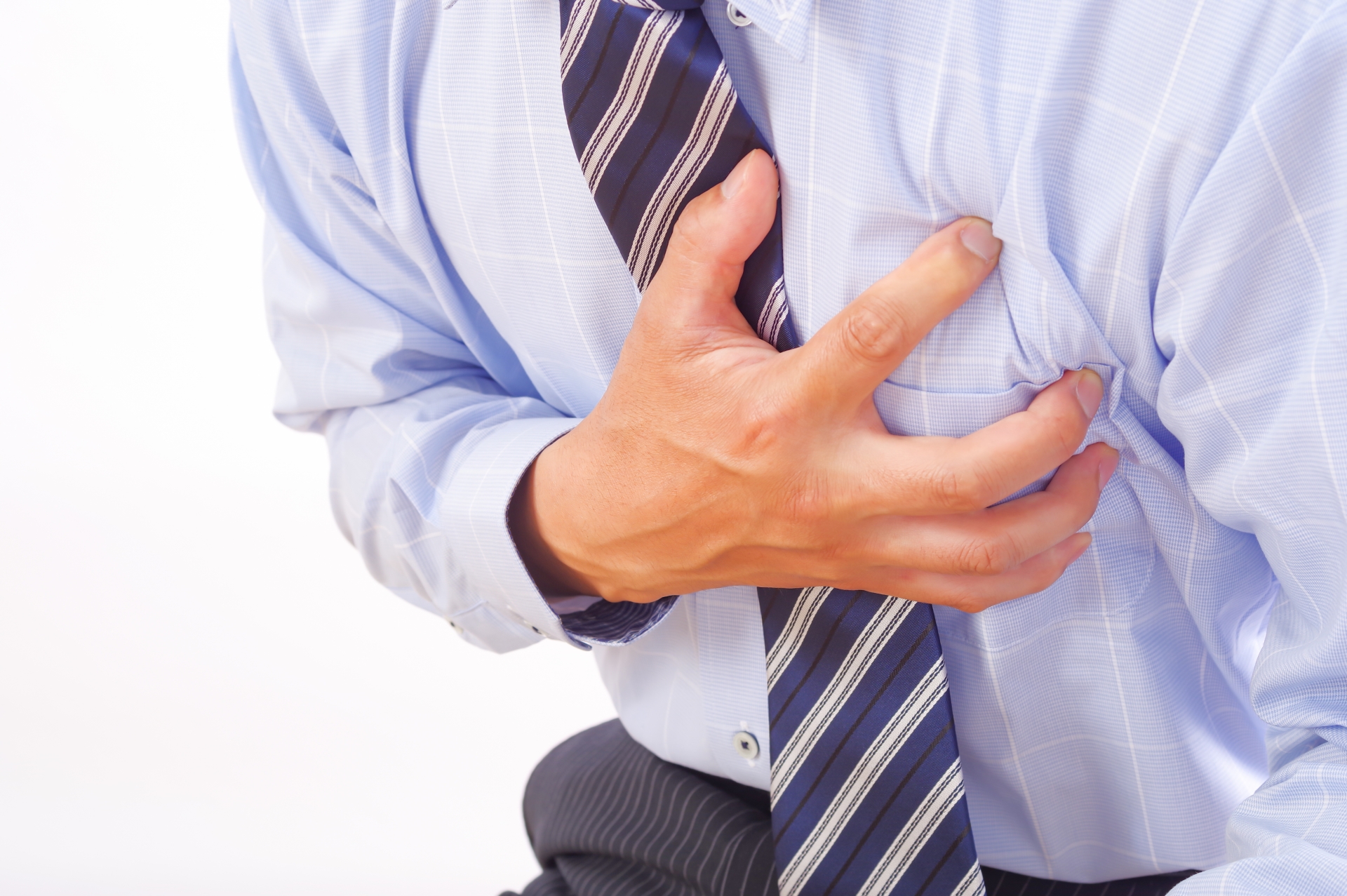 In a groundbreaking clinical trial, two patients suffering from severe heart failure experienced improvements in their symptoms through an innovative procedure. The clinical trial was conducted by Heartseed, a medical venture associated with Keio University in Tokyo's Shinjuku Ward.
The procedure involves the transplantation of "cardiomyocyte spheroids" (CM spheroids), spherical clusters of heart muscle cells derived from induced pluripotent stem cells (iPSCs). This development represents a significant step forward in the treatment of heart failure using iPSCs, with plans for practical implementation set for around 2025.
The clinical trial focuses specifically on heart failure resulting from ischemic cardiomyopathy, a condition characterized by blocked heart blood vessels leading to myocardial necrosis (tissue death). This condition causes heart muscle tissue to stiffen, reducing flexibility and hindering efficient blood pumping. Symptoms include shortness of breath and edema, potentially progressing to incapacitation and life-threatening risks if left untreated.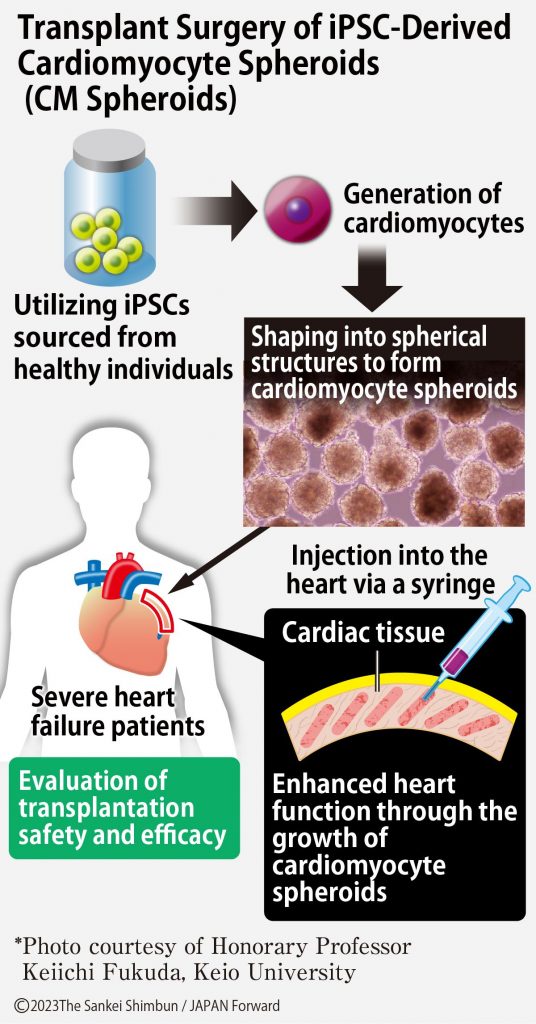 Enhanced Function
So far, surgeries have been performed on four patients, with Tokyo Women's Medical University Hospital conducting the procedure on the first and third patients, both men in their 60s, in December 2022 and February 2023, respectively. After a six-month post-surgery evaluation, the hospital reported on the treatment's effectiveness on the two patients.
Both patients experienced no severe side effects, and there were no indications of cell malignancy. The CM spheroids expanded by around 30 times and seamlessly integrated with the heart. The muscle tissue regained flexibility, resulting in enhanced function. Notably, life-threatening arrhythmias were absent, and both patients were discharged to commence their walking rehabilitation.
Significant Improvements
The ejection fraction, a measure of the heart's pumping capability, also showed significant improvements. The first patient's ejection fraction experienced an increase from 26% to 28%, while the third patient's doubled from 17% to 38%.
Additionally, an indicator of the number of myocardial cells affected by myocardial infarction decreased in both patients. In the first patient, it reduced from 11,471 picograms per milliliter of blood to 5,733 picograms and has continued to decline. As for the third patient, there was a substantial drop from 5,225 picograms per milliliter to 817 picograms, which is below the critical threshold of 900 picograms, indicating a significant improvement.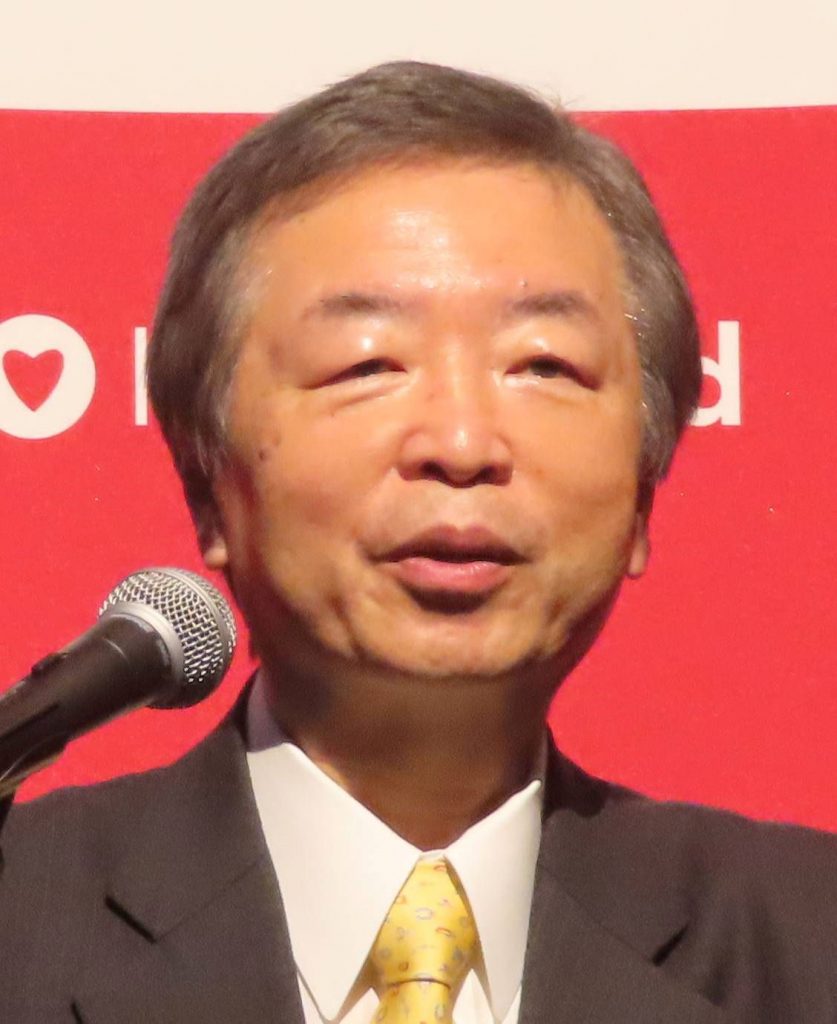 Keiichi Fukuda, the CEO of Heartseed and an honorary professor at Keio University expressed optimism about the results:
"Thanks to meticulous preparations, we have encountered no significant issues and have effectively demonstrated the safety and efficacy of iPSC cardiomyocyte transplantation. We aspire to globalize this innovative heart failure treatment from Japan. Our next steps involve conducting collaborative final-stage clinical trials on a global scale, with the goal of practical implementation by around 2025."
These findings were presented at the academic conference of the Japanese College of Cardiology on September 9.
Advances in iPSC Heart Failure Treatment
The clinical trial conducted by Heartseed has validated the effectiveness of transplanting CM spheroids derived from iPSCs. This marks a significant advancement in the field of iPSC-based heart failure treatment.
Osaka University was the first in the world to successfully perform iPSC heart failure treatment. In 2020, the university's researchers applied iPSC-derived cardiomyocytes that had been processed into sheet-like structures to the patients' hearts.
The cardiac tissue sheets stimulate heart function by releasing substances that encourage blood vessel formation. While they halt the progression of symptoms, they naturally degrade approximately three months after transplantation.
Sustained Tissue Regeneration
However, Heartseed's clinical trial involved the transplantation of approximately 50,000 CM spheroids, each comprising about 1,000 iPSC-derived heart muscle cells. They were transplanted directly into the heart's muscle tissue using a specialized injection needle. Over a period of six months, these spheroids seamlessly integrated with the patient's own myocardial cells. Securely integrated into muscle tissue, the transplanted cells remained without breaking down.
While the cardiac tissue sheets achieved "functional regeneration," the cardiomyocyte spheroids go a step further by enabling "sustained tissue regeneration."
Second Leading Cause of Death
Heart disease is the second leading cause of death after cancer among the Japanese population. It causes around 210,000 deaths annually. Moreover, heart failure is on the rise, particularly among the elderly. There are an estimated 1.2 million heart failure patients in Japan. Unfortunately, no specific medication is available for this condition. Severe cases are typically managed with heart transplantation or ventricular assist device implantation. However, these approaches come with their own set of challenges, including a shortage of organ donors and a significant physical burden on patients.
However, a wider range of options for treating heart failure using iPSC significantly enhances the potential to customize treatment plans to match the specific symptoms of individual patients. This could also lead to a reduction in the nation's healthcare expenses.
Currently, all existing iPSC-based treatments for heart failure require open-heart surgery. The physical burden of iPSC treatment is substantial, although less compared to heart transplantation.
Heartseed's CEO Fukuda has his sights set on further advancements. He says, "In the future, we aim to develop a method that allows transplantation without open-heart surgery by inserting a catheter into blood vessels."

RELATED
(Read the article in Japanese.)

Author: Juichiro Ito