It's Incorrect to Say Japan Has Been Sidelined in Korean Peninsula Issues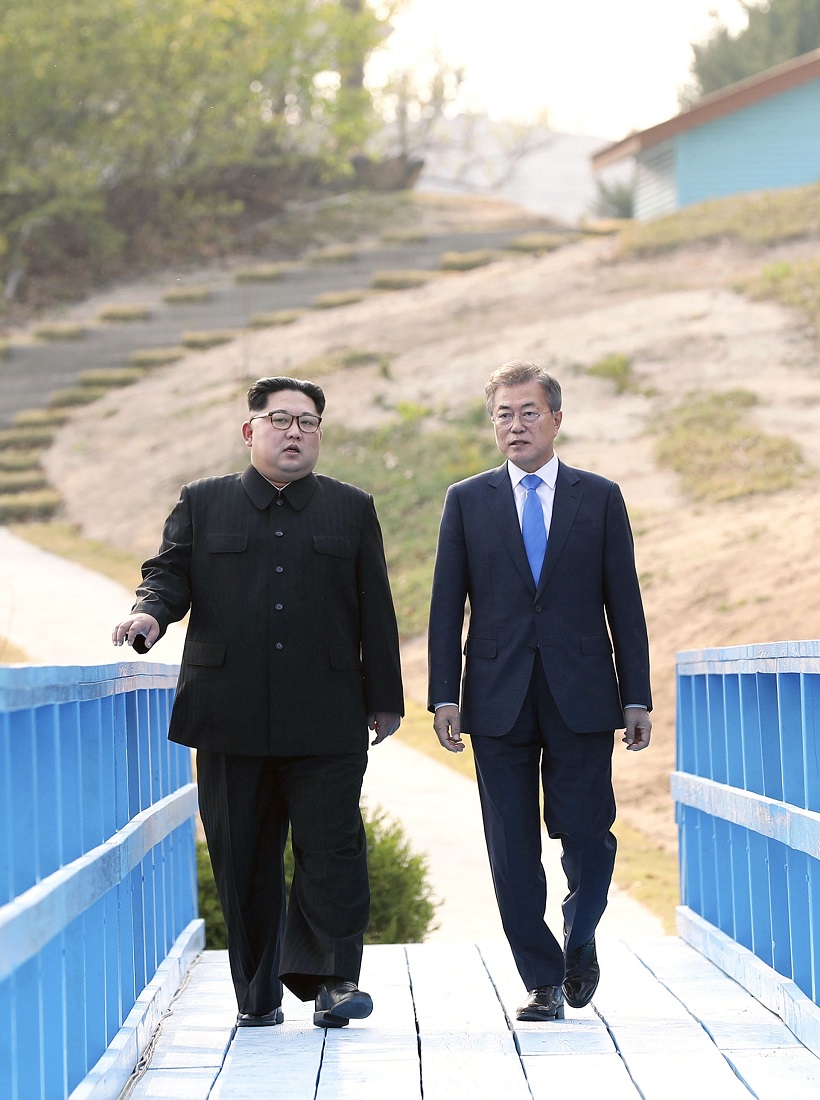 I had a déjà vu recently while reading a Reuters report from Tokyo regarding current issues relevant to North Korea. The article quoted Taku Yamasaki—a former vice president of the ruling Liberal Democratic Party well-known for his long-standing conciliatory attitude towards North Korea—as saying in a May 15 lecture, "The Japan-U.S. collaboration could be put into disarray if Japan should become bogged down in the issue of abductions."
By abductions, of course, he meant the abduction of Japanese citizens by North Korean agents acting on Japanese soil under orders of the North Korean regime in the 1970s and the 1980s.
Back in 2007, Yamasaki came out with a view skeptical of the first Abe administration's policy of withholding energy assistance to North Korea if there were no demonstrated progress towards resolving the abduction issue. Stressing that there had been a turnabout in the United States' policy towards North Korea, Yamasaki at that time was keen to note Japan was on the verge of "missing the bus."
Last March 28, Kiyomi Tsujimoto, the chairperson of the Diet affairs committee of the opposition Constitutional Democratic Party of Japan, was cited as saying something similar at a party meeting.
She said: "Although diplomatic dynamics are about to move rapidly towards a major rapprochement [on the Korean Peninsula], the Prime Minister has been solely 'left out of the loop,' so that we cannot help but be concerned that the Japanese government may have been marginalized [in the round of North Korea diplomacy at that time]."
It seems that every time something occurs regarding the problems caused by North Korea, there comes a lineup of figures, such as Yamasaki and Tsujimoto, making it a point to broach such narratives as Japan "is about to miss the bus" and "is solely being left behind." It seems, in their eyes, Japan looks as if it is running about in confusion due to a complete lack of initiative.
Abe: U.S.-North Korea Summit Shouldn't Be in Panmunjom
What, then, stands as a matter of fact? The reality is Pyongyang has switched its course on seeking dialogue as a result of Japan's initiative to call for "maximum pressure" on North Korea, and which international community, including the United States, had carried out. That approach led to an international containment network against North Korea based on the U.N. Security Council's strict Pyongyang sanctions resolutions.
"There can be no room for using any language intended to characterize Japan as internationally 'marginalized.' In an array of talks with U.S. President Donald Trump, Prime Minister [Shinzo] Abe has instead taken the initiative in proposing what approach should be taken to deal with the North Korea's problems, and President Trump has responded in the affirmative," said a senior official of Japan's Foreign Ministry, exasperated.
Prime Minister Abe's line of thought, previously conveyed to President Trump, may have been a major factor behind the latter's decision not to choose Panmunjom, the village within the Military Demarcation Line between the Koreas, as venue for the summit. The location had earlier been cited by Washington as a strong candidate location for the upcoming landmark summit between the United States and North Korea.
Abe was reported to have said: "I'm afraid North Korea would be prone to controlling the way things go, and it would be impossible for Japan to send liaisons there, if Panmunjom is selected as the summit's venue. So, how about Singapore?"
In fact, when Prime Minister Abe held a Japan-U.S. summit telephone talk with President Trump on May 10, the President revealed to Prime Minister Abe that the U.S.-North Korea summit meeting would be held in Singapore on June 12. Trump added that things relevant to the first-ever U.S.-North Korea summit were moving in the direction that Abe pointed to.
In the phone call, according to diplomatic sources, Mr. Trump noted that the roles played by Japan in addressing the North Korean problems were important. He reportedly said, emphatically: "Japan is a big player in resolving issues on the Korean Peninsula. This will remain unchanged in the future, too."
During a joint press conference at the close of the summit talks with Prime Minister Abe on April 18 in Florida, President Trump also declared to the international community, "We're going to do everything possible to have them (Japanese citizens abducted by the North Korean regime) brought back – and bring them back to Japan. I gave you that promise."
Such being the case, why on earth would these politicians say Japan is about to "miss the bus"?
China, South Korea Also Poised to Cooperate With Japan
The United States is not the only country in favor of Japan's endeavors to resolve the abduction problem. In the May 9 Japan-China-South Korea trilateral summit meeting, Chinese Premier Li Keqiang agreed to have the abduction issue incorporated into the summit's joint declaration. It was the matter whose mention North Korea would have hated, and its inclusion in the declaration was done while reining in resistance from within China.
Furthermore, in the Japan-South Korea summit talks the same day, South Korean President Moon Jae-in, known for his conciliatory approach toward Pyongyang, was quoted as pledging to Prime Minister Abe: "What I say may sound rather doubtful, but the South Korean government will never lift our sanctions against North Korea at our discretion. Please trust me. In addition, we are prepared to do anything possible to help Japan resolve the abduction problem."
Meanwhile, a commentary on the May 6 online edition of Rodong Sinmun, the organ of North Korea's Workers' Party, lashed out at Japan. It read in part that the Japanese "will never be allowed to set foot on the sacred soil [of North Korea] even 100 million years later."
Worthy of note on the cynical side is that the "missing the bus" rhetoric is brought to the fore especially when North Korea is driven into a corner and struggling to break through part of the international coalition against Pyongyang.
Rui Abiru is an editorial writer and a senior political news writer of The Sankei Shimbun.
(Click here to read the original article in Japanese.)