Japan Trounces World-Ranked 2 Ireland at Rugby World Cup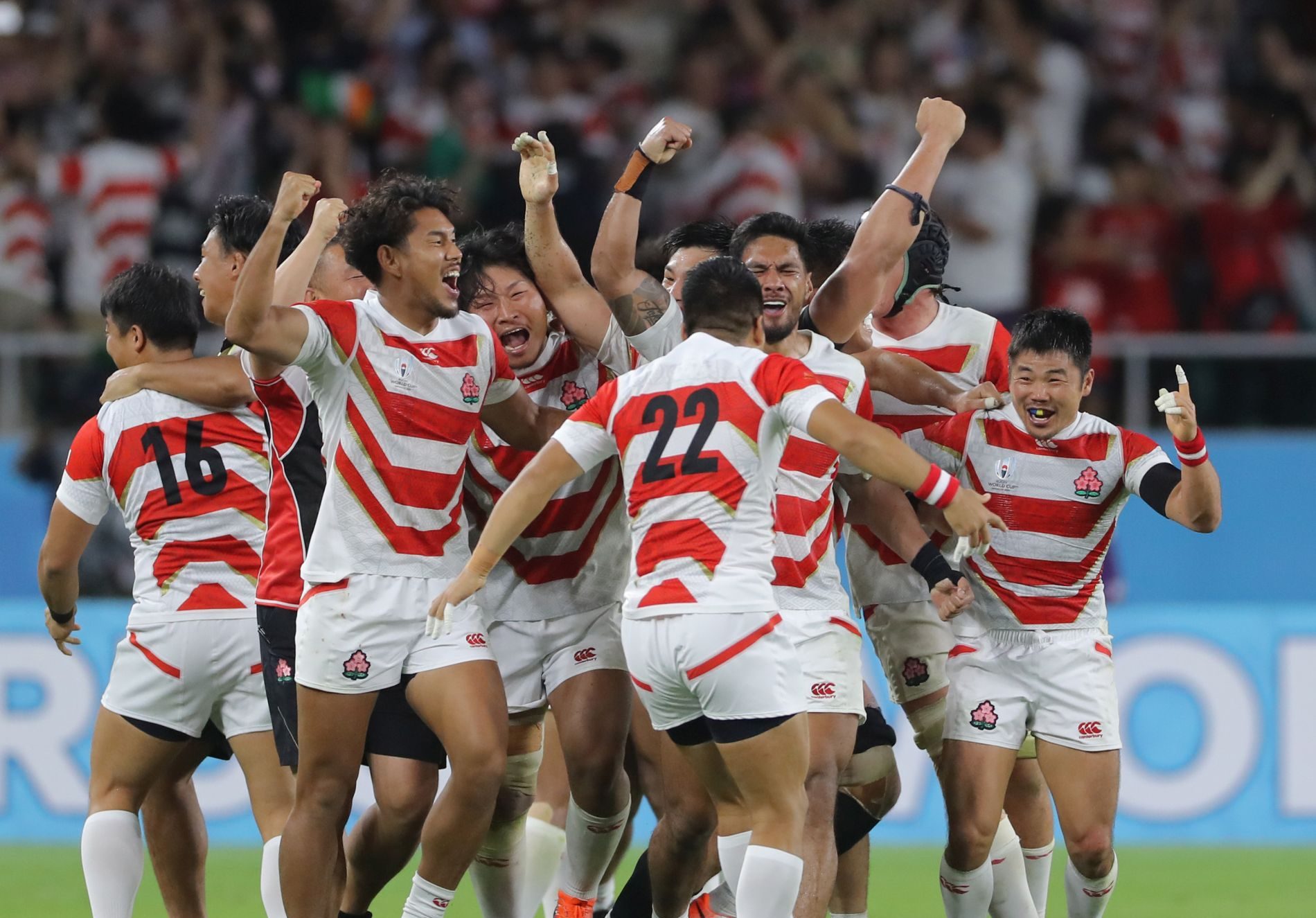 Author: Galileo Ferrari
SHIZUOKA — The Brave Blossoms put in an effort for the ages by taking the victory away from Ireland in their Pool A match in Shizuoka. This was the Japanese National team's first-ever victory against Ireland in rugby, putting them on top of Pool A and in good spirits for the next game against Samoa on October 5.
Ireland opened the scoring with a kick by Jack Carty and positioning Garry Ringrose for a try in the 13th minute. Japan hit back with a penalty from Yu Tamura a couple of minutes later, and the game was competitive at 5 - 3 in Ireland's favor.
Carty was effective with his kicking and set up another try for beneficiary Rob Kearney just a couple minutes later. Carty converted, putting Ireland up 13- 3 with some breathing space and 20 minutes left to go in the first half.
The Brave Blossoms then shifted gears and played a physical game against the visiting team, intercepting an Irish line-out and closing the gap with two more Tamura penalties to end the half.
The second half began, but it was all Japan as Ireland failed to build on their critical three-point lead.
The passing abilities of Japan's outside-center Timothy Lafaele had been on notice throughout the first half and turned the momentum instantly with a beautiful setup for a Kenki Fukoaka try at the 18th minute of the second half. It produced the first lead change of the match.
Tamura converted, and later followed with a successful penalty kick, completing the come-from-behind victory for the formerly 10th-ranking Japanese team against Ireland. The Brave Blossoms emerged as winners, with the final score of 19-12. No side.
Man of the match Shota Horie filled up the stat sheet with his performance. The hooker racked 28 meters from 13 carries with 2 line breaks, tallying 16 tackles and 2 line-out steals throughout the match.
In a post-game interview, he thanked the crowd for their presence: "Because of your support, I could push through that extra millimeter, a further centimeter. We've still got more to go, let's fight together."
Other notable performances from the Brave Blossoms included second-row James Moore destructive with 24 tackles, and 38-year-old veteran Luke Thompson notching 19 tackles, and both with 100% success rates. Try scorer Kenki Fukuoka had a game high 79 meters, and Yu Tamura scoring 14 of Japan's 19 points.
The victory etched another milestone moment for the Brave Blossoms reminiscent of the magic four years ago against South Africa.
Next up is Samoa on October 5 at the City of Toyota Stadium in Aichi. Ireland plays Russia on October 3 at Misaki Park Stadium in Hyogo.