Prime Minister Says Japan to Allow Ukraine Refugees, Revoke Russian Trade Status
"There are over 3.2 million Ukrainian refugees," and "The result has been an outcry of desire to collaborate in welcoming refugees in Japan."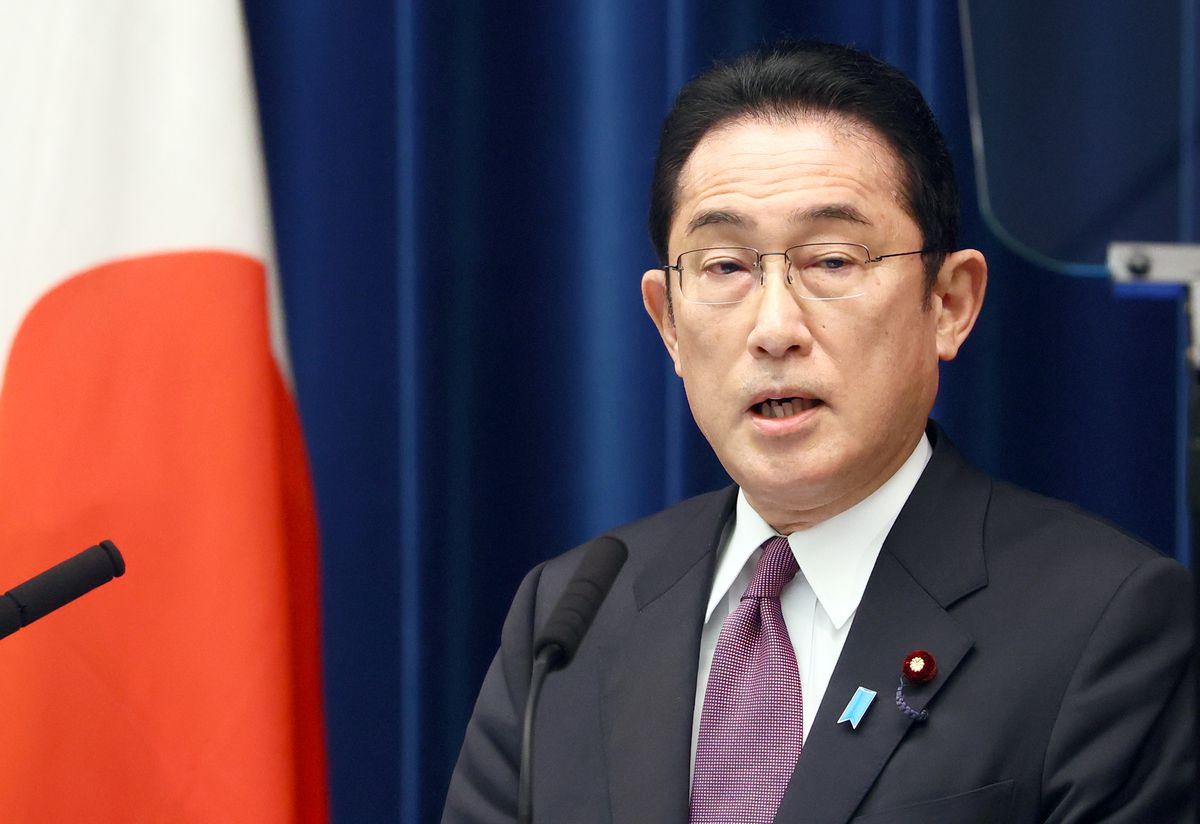 ~~
In a press conference on March 16, Japan's Prime Minister Fumio Kishida announced a new set of measures following Russia's continuing invasion of Ukraine.
Condemning Russia and President Vladimir Putin's behavior once more, Kishida said that: "Russia's aggression is an outrageous act that needs to be recorded in history."
He continued: "In order to protect the universal values of freedom, human rights, and the rule of law, Japan strongly condemns these actions. Together with G7 countries, we plan to work flexibly to impose strict sanctions as the situation unfolds."
Bringing attention to the position of China in the international conflict, Kishida appealed to his counterpart President Xi Jinping, asking "China to act responsibly" with regards to its positioning to the war in Ukraine.

Entry of Refugees
The prime minister highlighted the importance of working on different fronts in order to tackle the unfolding crisis.
Kishida said that Japan will set up a framework so that Ukrainians can come to Japan as refugees. A specialized committee is being set up under the supervision of Chief Cabinet Secretary Hirokazu Matsuno to prepare for Japan's role as host.
"In Japan we have an expression when things are difficult: otagaisama (roughly translated: let's be there for each other)," said Kishida.
He continued: "There are over 3.2 million Ukrainian refugees, whose circumstances have been a source of distress for many organizations, local governments and companies in the private sector [in Japan]. The result has been an outcry of desire to collaborate in welcoming refugees."
Kishida continued, reflecting on the suffering of the Tohoku region in the Great East Earthquake, saying "Local government leaders in the areas affected by the disaster told me that they received warm support from people in Ukraine, and therefore they would like to return the favor."
The prime minister explained that the committee under Chief Cabinet Secretary will be in charge of "Ukrainian Refugee Measures Liaison and Coordination." And in Kishida's words "In addition to matching refugees and recipients, we plan to provide necessary assistance and basic support for living and smooth integration, such as Japanese language study, transition into [public] schools, employment, and settlement."
Previously, on March 2, Japan had granted permission to enter Japan for Ukrainian refugees who had friends or family willing to sponsor their visa as a guarantor for living in Japan. Forty seven Ukranians had entered Japan under this scheme as of Sunday, March 13.
If one considers that in 2020, the Immigration Service Agency's data shows that forty seven people received refugee status over a whole year, the move shows a significant change in policy in Japan.

Direct Aid to Ukraine
In addition to helping refugees who come to Japan, Kishida highlighted that Japan is currently sending $100 million USD in emergency humanitarian aid to Ukraine, most of it for food and medicines.
On March 10 Japan sent equipment donated by the Japanese Self-Defense Force, including bulletproof vests, helmets, winter battle dress uniforms, tents, and medical supplies.

Economic Measures
Japan will be taking Russia off its "most-favored nation" country list, said Kishida, meaning that Russian imports into Japan will be subject to higher tariffs going forward.
The Japanese prime minister also said that the import of Russia's luxury goods will be among the items that are banned altogether, with further measures considered at a later date.
This comes after a joint statement by G7 countries on March 11 agreeing to impose "further economic costs" on Russia.
Kishida said that Japan will be working together with the international community and the IMF in order to increase the list of close collaborators of Putin, known as oligarchs, whose assets are to be frozen.
Japan had previously followed the lead of other G7 countries, imposing sanctions on Russian goods such as semiconductors, excluding seven Russian banks from the SWIFT banking messaging system, and personally targeting the assets of Putin and his collaborators for sanctions.
Similar sanctions were also directed toward Belarus and its president, Alexander Lukashenko, for the country's collaborative role in Russia's aggression in Ukraine.

Impact in Japan
Kishida stressed that the government had taken steps to mitigate the impact of Russian sanctions on the everyday lives of Japanese citizens.
For example, in the week of March 13, Kishida had announced that the government would be providing subsidies to oil distributors to prevent the national average of gas prices from going above the current level of 172 JPY ($1.45 USD) per liter.
The subsidies were increased to ¥17.7 JPY ($ 0.14 USD) per liter on March 10, up from ¥5 JPY ($0.042 USD) per liter before.
On March 13, Kishida had said in an Liberal Democratic Party (LDP) meeting in Tokyo that he was "ready to lead diplomatic efforts [...] to secure supplies from oil producers in the Middle East with whom Japan has maintained steady ties with regard to natural resources."
On March 15, PM Kishida held a phone conversation with United Arab Emirates Leader de facto leader, Crown Prince Mohammed bin Zayed al-Nahyan, asking for cooperation in stabilizing the crude oil market as a member of OPEC.
On the other hand, regarding the import restrictions on crude oil and liquefied natural gas (LNG) from Russia, Kishida said, "While pursuing Japan's own energy security, we will do our utmost to align with the seven developed countries (G7) as much as possible."
RELATED:
Author: Arielle Busetto