Japan's Trending Words in Our 2019 Stories: #KuToo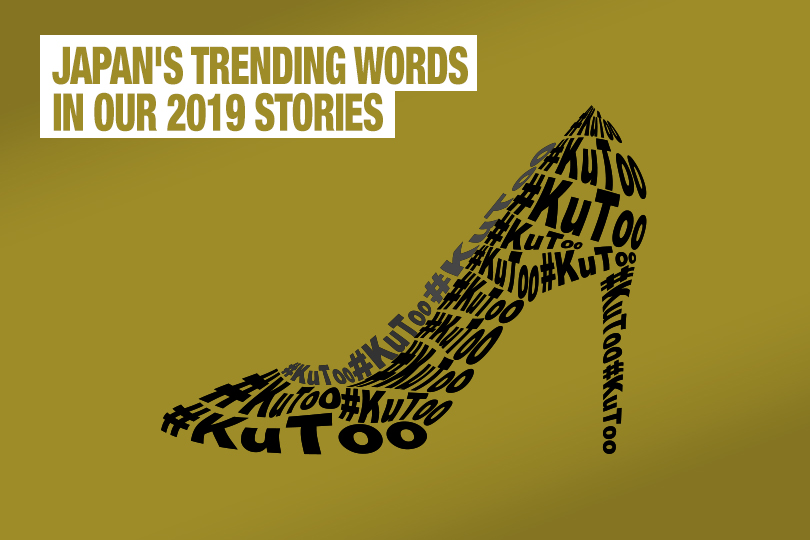 What were the words and topics that Japanese couldn't get enough of in 2019? What were the buzzwords on everyone's lips?
For this five-part series, we picked a selection from the popular "Trending Topic of the Year" award, given by U-Can Inc., and now give you JAPAN Forward's articles that tackled those popular topics.
Follow our countdown, with one topic per day, to what has been the most discussed online among the Japanese this year!
3. #KuToo
Japan's take on the quickly-spreading world trend of #MeToo has gone beyond the issue of sexual attacks and now includes other forms of gender-based discrimination, including the requirement of some companies to require women employees to wear heels.
At JAPAN Forward, we have covered a range of gender issues. For example, our correspondents in the foreign news section covered the findings of the international think tank, The Milken Institute, on how to unlock female potential in Japan.
Our regular commentator, Professor Earl H. Kinmonth, busted several myths on gender in Japan as he reviewed a recent publication by Gill Steel.
But this was just a small portion of the achievements of great women we covered in 2019. Check out the list of inspirational women we compiled on the occasion of International Women's Day.
Author: JAPAN Forward