Kamogawa Sea World at 50: Looking Ahead, More Important than Ever to the Preservation of Japan's Marine Species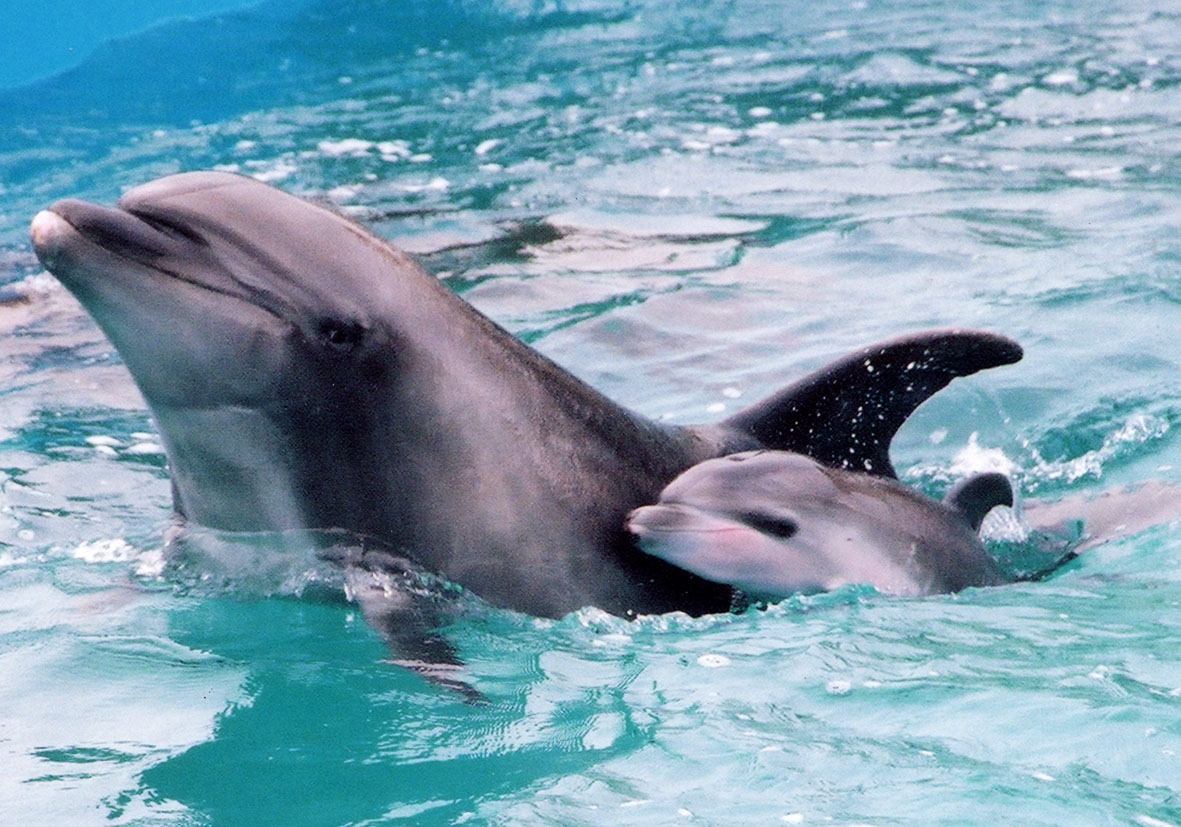 The bottlenose dolphins "Slim" with "Sunny," the first born in Japan from artificial insemination. July 19, 2003.
Kamogawa Sea World is now celebrating its 50th anniversary. The venue located in Kamogawa in Chiba Prefecture, which fetes marine life, first opened its doors on October 1, 1970.
Just as our anniversary year prepared for its half-century of work with dolphins and other marine life in our mission, we were forced to temporarily close for over two monthsーincluding the extended Japanese holidays in April and Mayーdue to the global spread of the new coronavirus. It was an occurrence we could never have imagined, but not everything was negative.
During our temporary shutdown, we have had many concerns and were unsure of when we would be able to reopen. Turning the adversity into an opportunity, we have been able to commit extended time and effort to highly focused training sessions. And the shows we performed without guests during this time proved to be a great practice opportunity for our less experienced trainers and animals.
There has been more time and freedom to carry out the various tasks at our facilities. That means life has been little changed for some of our animals, and the added stimulus and excitement of wondering what would happen nextーand whenーhelped maintain their mental health.
We are doing everything in our power during this time to care for our animals, just as we do during normal operations. This includes running our shows as we always do (without guests of course!). Fortunately there were no infections among our staff or the animals in our care, and since June we have been able to begin reopening in stages.
RELATED READS:
Improving the Lives of Animals
Currently, many zoos and aquariums around the world are beginning to reexamine the quality of life of the animals in their care. Implementing animal welfare standards to improve the lives of these animals is a crucial issue for such organizations.
At Kamogawa Sea World, we aim to improve the welfare of animals in our care by evaluating their nutrition, environment, health, and behavior, as well as how a variety of factors affect their mental state.
Unfortunately, no government office has been established in Japan to manage zoos and aquariums. For this reason, there are no laws that comprehensively regulate the entire process involved in keeping animals, such as facility construction, the acquisition of animals, items that have a large effect on animal welfare such as the size and management of facilities.
For this reason, a set of standards for animal welfare based on foreign laws and regulations is currently being created. When completed, it will cover nearly all of the species found at zoos and aquariums.
Domestic assessments based on these new standards will likely occur within the next few years.
The regulatory initiative is in part a response to the debate that developed around the issue of captive dolphins several years ago. At the time, the lack of legal framework was blamed for the inability to reach mutual understanding among the different sides. For example, the only legal context in Japan on the procurement of dolphins (via drive fishing) was a regulatory regime for the management of marine resources as a food source.
Looking Toward the Future
In addition to the national effort, Kamogawa Sea World has set its own independent goal of obtaining accreditation from an organization that makes inspections based on international standards of animal welfare and humane animal treatment.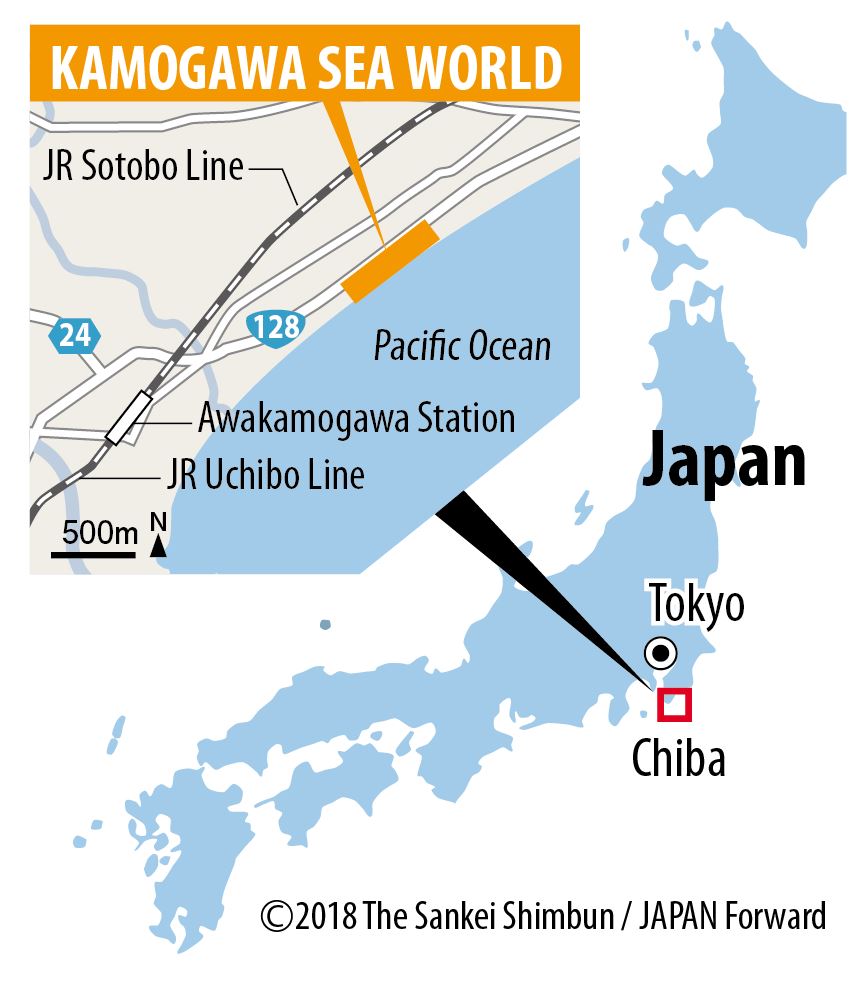 Looking at the situation around the world, many zoos and aquariums have already obtained such accreditation. In essence, the system can be thought of as an "animal version" of similar accreditation regimes, based on environmental considerations of products and services, sustainability, and ethical correctness.
In times such as the current pandemic, there may be those that say zoos and aquariums are unnecessary.
Instead, at Kamogawa Sea World we see it as our challenge to become a place that is considered necessary for society, even after the coronavirus crisis has passed. Through the measures discussed above, we aim to gain the support of a diverse range of individuals and the world by demonstrating the importance of Kamogawa Sea World to the health and wellbeing of the species.
On the occasion of our 50th anniversary, we embrace this wish as our hope for the future.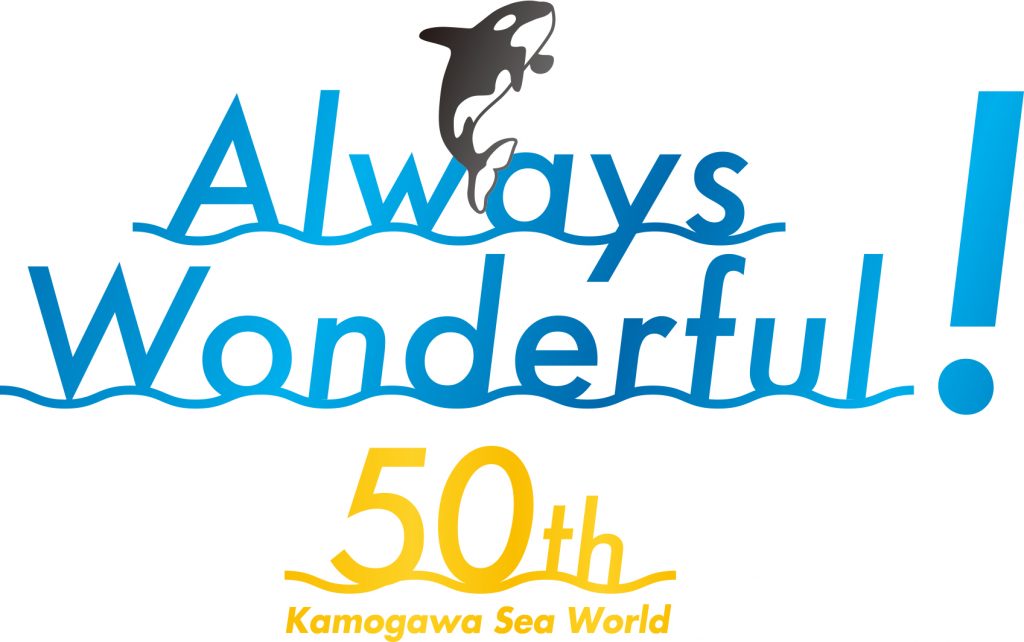 (This article is published in cooperation with the Institute of Cetacean Research in Japan. Let us hear your thoughts in our comments section.)
Author: Hiroshi Katsumata, Director of Zoological Operations, Kamogawa Sea World