Letter to Megumi: Abductees' Families Make Difficult Concession for Breakthrough
Megumi was last seen in Japan 46 years ago. In a final push to bring the abductees home, their families had to make a difficult concession to North Korea.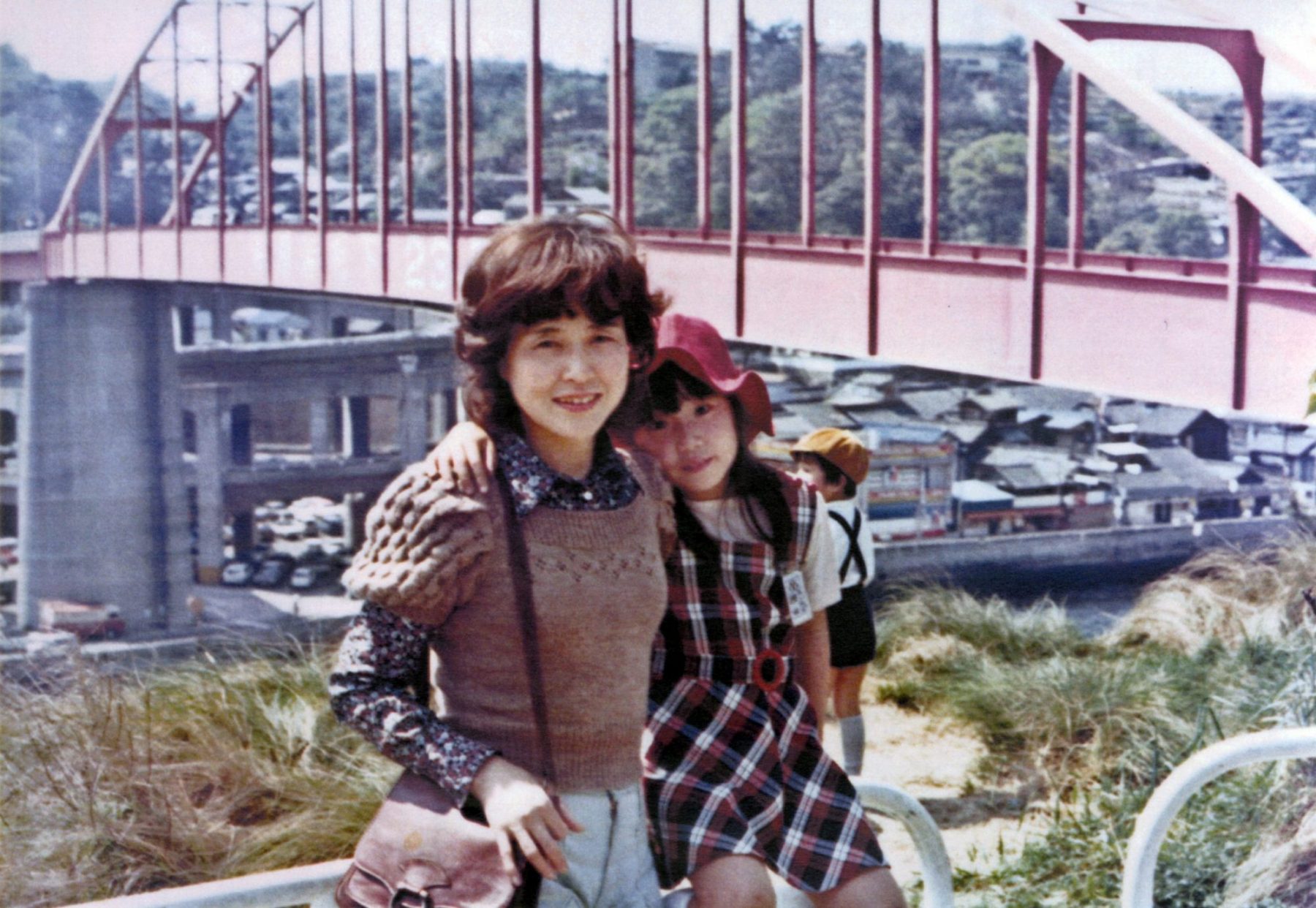 Dear Megumi,
Spring has arrived in Japan, and the sakura blossoms are in full bloom in many regions. This season reminds me of April 46 years ago, when you entered junior high school in Niigata.
Your father brought you to the schoolyard for a photo in front of the sakura to celebrate the occasion. You had just recovered from an illness and were a bit glum about your hairstyle, but this photo is one of my most treasured possessions.
About six months later, you were abducted by North Korean agents. You vanished like a puff of smoke, and nobody knew what had happened.
The photos of you and the sakura blossoms ended up being used for police inquiries and missing person notices all over the country.
But it's as if I can hear you calling out to me from the photo, and I haven't been able to look at it directly.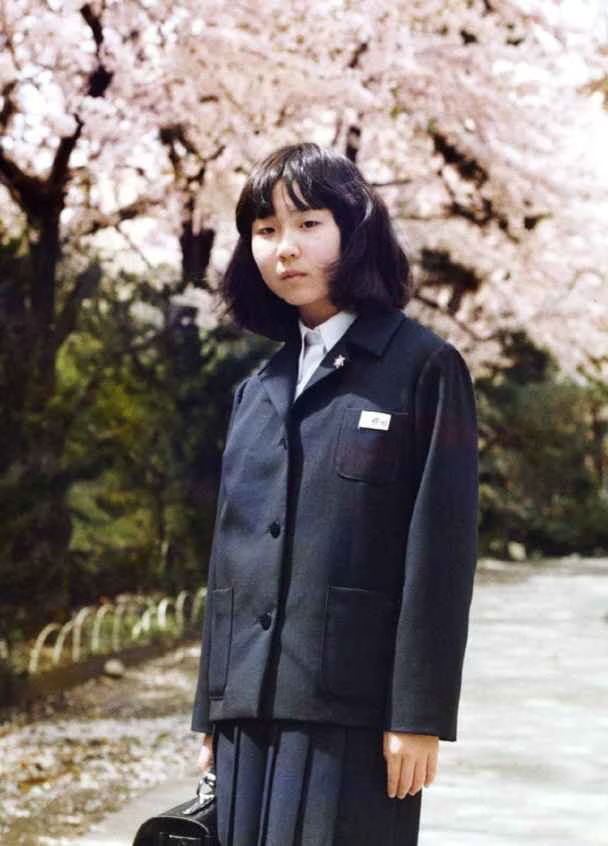 Time is Running Out
In February this year (2023), I became 87 years old — the same age as your father when he was called to heaven.
I do my best to live every day. To build up my strength, I go on walks and do the shopping myself. Even so, I'm increasingly feeling my age. I feel tired all the time and walk very slowly.
The passage of time is impartial to everyone. When we finally meet again, you'll be surprised to see that I've become an old woman. But heaven has given me life, and I want to live it honestly.
It's not only me who is getting old and frail — so are the abductees, who are waiting to be saved from the deep darkness of North Korea, and their families in Japan. The truth is we have very little time left.
We are still desperately trying to figure out how to rescue you, constantly asking ourselves: Why haven't we been able to save you? How can we bring you home?
I wonder if the politicians realize how desperately we seek your return — how we have dedicated every inch of our lives to this cause. But when I watch the Diet sessions on TV, I am shocked to see that the abduction issue is hardly ever discussed.
So I ask again of the citizens of Japan.
Please consider the abductees as yourselves or your families. Raise your voice and express your desire for their rescue. Your support will be the power that can force open the heavy door.
A Desperate Decision
Prime Minister Fumio Kishida recently paid a surprise visit to Ukraine, which has been invaded by Russia, and called for an immediate ceasefire. Despite the risks involved, he demonstrated Japan's pride and dignity to the international community.
My hope is that Prime Minister Kishida will act with the same strength to solve the abduction issue. I implore him to understand the earnest wish of a mother whose daughter has been held captive in a foreign land for 46 years.
The Association of the Families of Victims Kidnapped by North Korea is now headed by your younger twin brothers, Takuya and Tetsuya, who serve as its representative and deputy secretary general, respectively.
In February this year, the Family Association and the National Association for the Rescue of Japanese Kidnapped by North Korea (NARKN) made a major decision.
We proclaimed a new campaign policy of not opposing Japan's decision to deliver humanitarian aid to North Korea, as long as all abductees are immediately brought home while their remaining parents are still alive.
It was a very difficult decision for the Family Association.
In March 2000, the Family Association and NARKN vehemently opposed the Japanese government's decision to send rice aid to North Korea. Feeling that the abduction issue was facing a crisis, your father and I also took to the streets to protest.
In the end, nothing changed. North Korea rejected Japan's demands for a resolution of the abduction issue.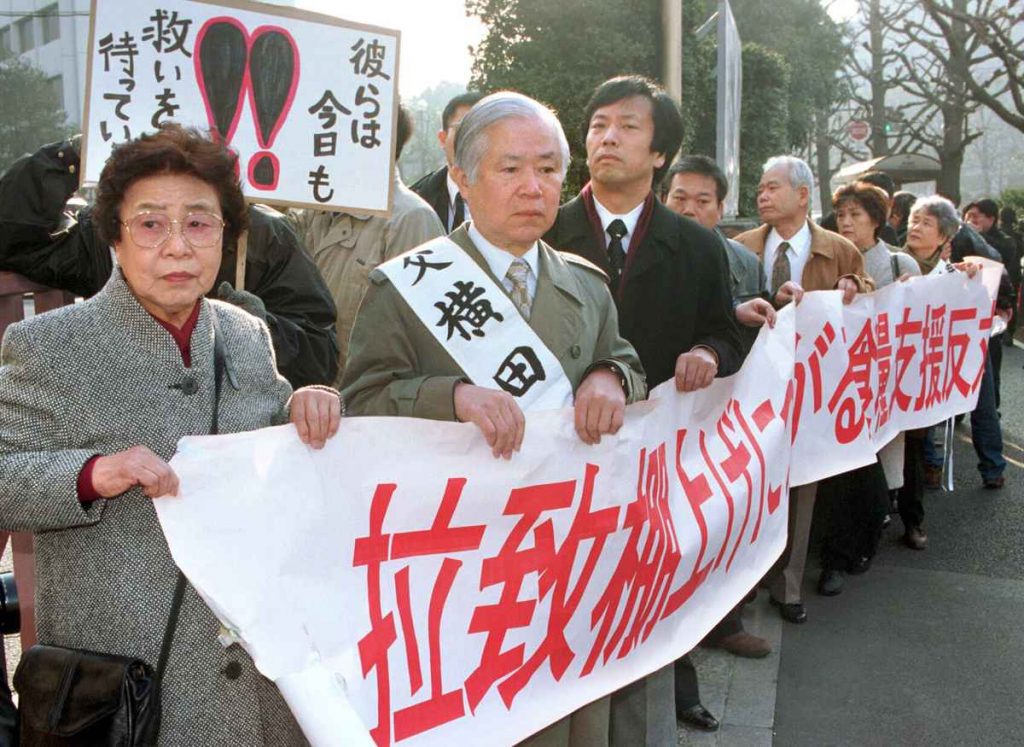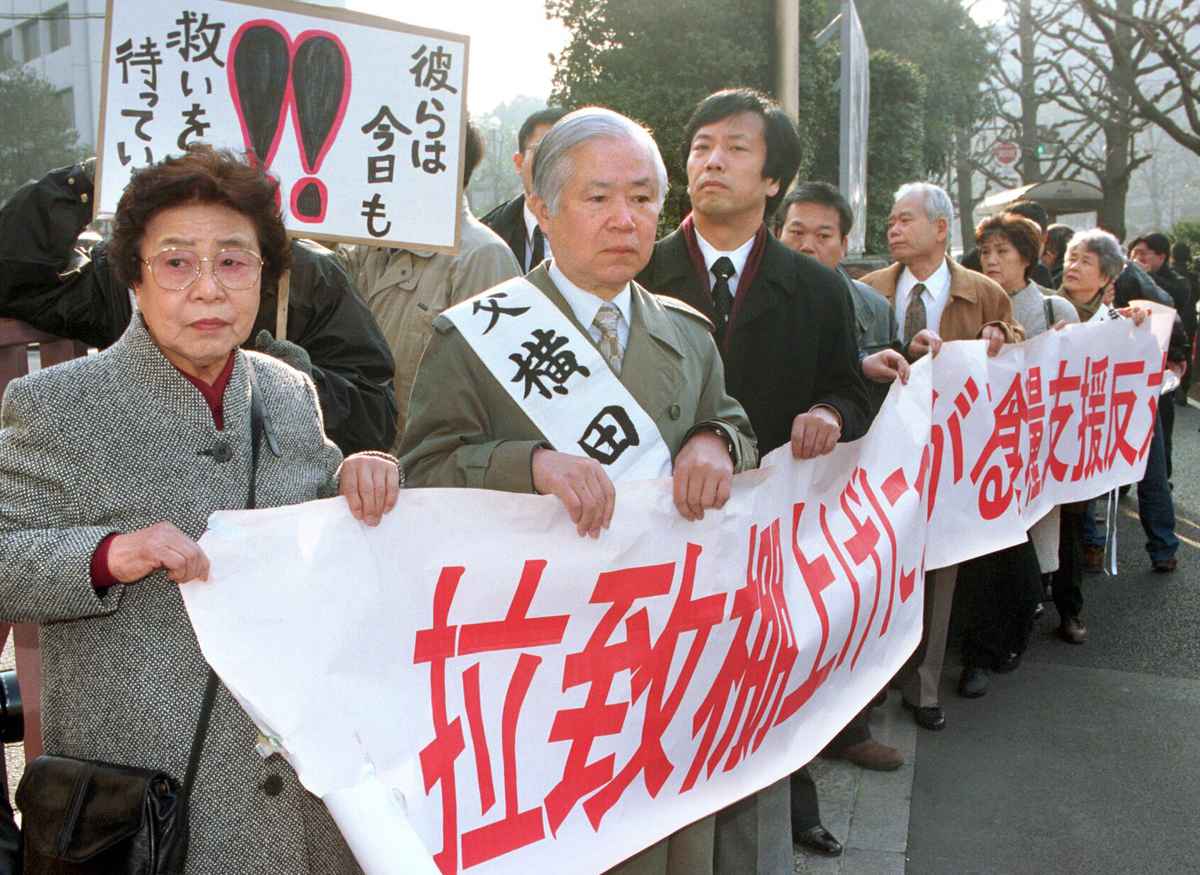 Let's Admire the Sakura Together
Negotiations with North Korea have been shrouded in secrecy, and we have no way of knowing what is really happening.
It was only after much deliberation that we announced the campaign policy of not opposing humanitarian aid to North Korea. It was a message intended to compel the Supreme Leader of North Korea to make a decision. We also hope that the new policy will assist the Japanese government in moving the situation forward.
As a child, you loved flowers and enjoyed running freely around the hills and meadows. The sakura season is bursting with the energy of life, and my desire to admire the beautiful scenery with you grows stronger by the minute.
Recently, I took out your clothes to air them out. It's difficult to put into words how nostalgic they smelled. Sometimes, I feel as if I'm consumed by despair. But I'm determined to fight my last battle to reclaim our lost time.
Please take care of yourself and stay healthy. I'll also do my best to live through each day.

RELATED:

(Read the letter in Japanese.)

Author: Sakie Yokota

Sakie Yokota is the mother of Megumi Yokota, who was abducted by North Korean agents in 1977. Sakie has been campaigning for her daughter's release with her family. Her husband passed away in 2020.