Letter to Megumi: Younger Generations Are Waiting for You to Come Home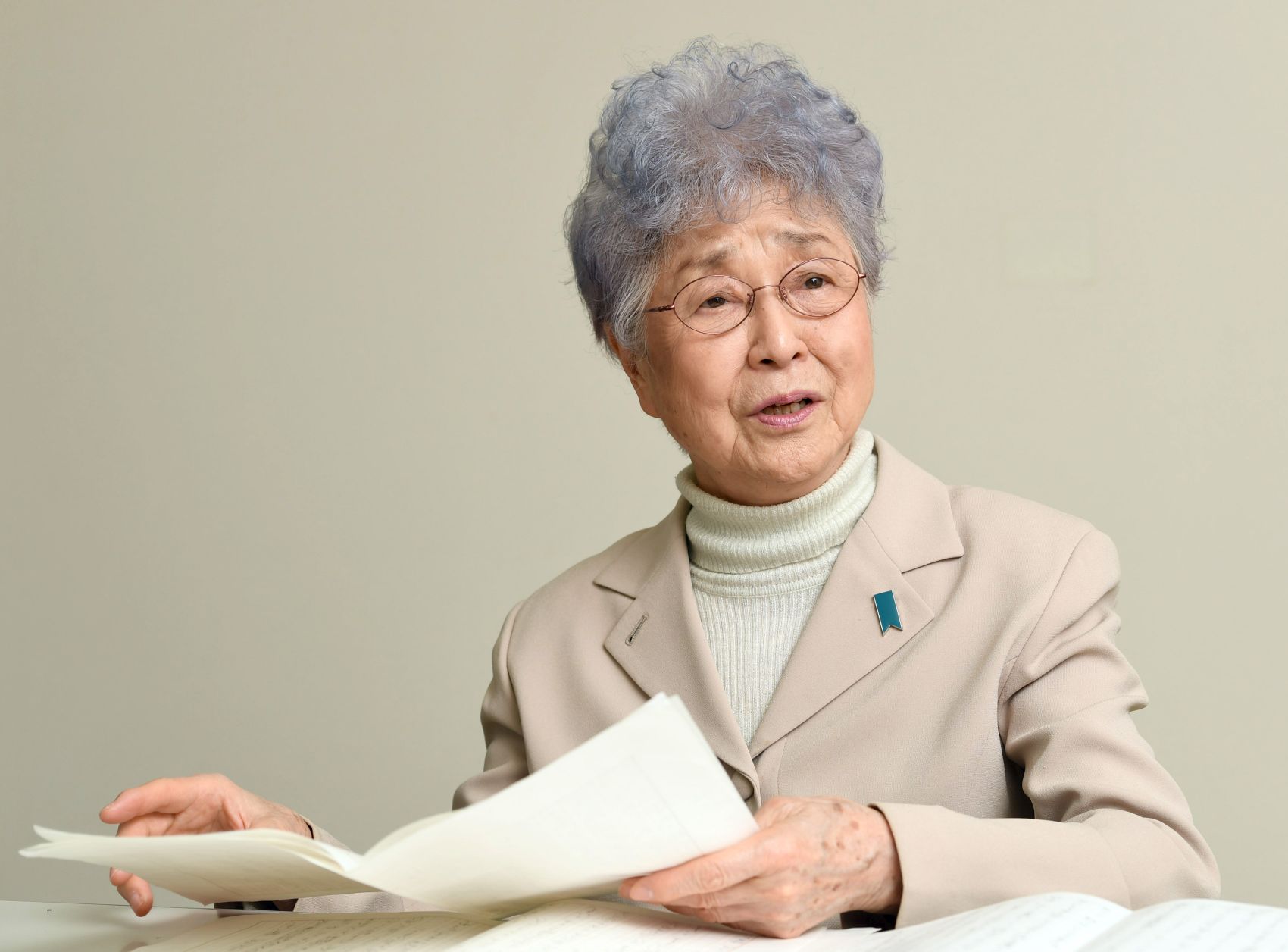 Japan entered 2019 without having achieved any progress in bringing home Megumi Yokota and the other Japanese abducted by North Korean agents.
Megumi was abducted more than 40 years ago, when she was 13. Now, as her parents continue the heart-wrenching struggle for her rescue, her father Shigeru has turned 86 years old and her mother Sakie is 82.
Families of the abduction victims have received a succession of letters from younger generations addressed to the victims themselves — messages in heartfelt response to the families' indescribable anguish. With unwavering support from fellow Japanese citizens, Megumi's parents and the other families continue their calls for action.
The letters, they say, are going to be "a powerful force to break this deadlock."
Hello, Dear Megumi,
The last year passed by as if in a whirlwind and a new year has already arrived. It is agonizing to realize yet another year has gone by without your return, despite my resolve to rescue you regardless of the challenges. I will never give up and live each day with a firm conviction that I will see you again.
Recently many young people have sent me letters filled with their thoughts for you and the other abduction victims. You were kidnapped when you were 13 — now, all the young people that age were not even born when you were taken.
I am truly grateful and encouraged that these young people have learned about your life and the lives of other victims — and they are looking forward to your return.
The youthful energy in their letters touched me deeply, encouraging me to push on. I am certain that these letters will be delivered to North Korea and become a powerful force to break this deadlock.
Our family has been relentless in pouring all our energy and time into securing your return. Public appeals for your rescue were initially ignored and our claims rejected as "lies." Sometimes the petition boards demanding your rescue were knocked down.
Eventually, our voices were heard and amplified by the public, and North Korea finally admitted to the abductions. We only came this far because of the desperate calls for action from people who are truly outraged and heartbroken over your abduction.
However, more than 40 years have passed with no satisfactory solution. We and other victims' families have been battling the frightening thought that society could someday forget you. My hope is that people's thoughts and concerns for you will continue to be as steadfast as they have been in the past.
Resolve the Abductions Before Heisei Ends
It is my strong belief that it is important for the younger generations — those who will be responsible for the future — to learn about the abductions and think about a path to resolution.
This year, the Emperor will abdicate his throne and Japan will enter a new era. Your disappearance — a cruel state-sponsored crime that occurred during the Showa era — attacked Japan throughout the Heisei era like a long, sharp blade. I am praying every day that your abduction will be resolved and that you will come home in the remaining months of Heisei, paving the way to a joyous new era.
My heart has not found peace since you vanished like smoke in the air in November 1977. In 1997, 20 years after your disappearance, we learned that you were being held in North Korea. Your father and I started to appeal for your rescue, and the Association of the Families of Victims Kidnapped by North Korea was formed. Other organizations supporting your rescue soon appeared throughout the country. Slowly but surely, progress was being made.
In 2002, North Korea admitted to the abductions and apologized, but lied that you were dead.
It wasn't long before Kaoru and Yukiko Hasuike, Yasushi and Fukie Chimura, and Hitomi Soga arrived at Narita Airport by plane and set foot on their homeland. As I watched them, I vowed to myself again that I would rescue you. That moment seems like only yesterday.
I have always believed that you are still alive and not a single doubt has crossed my mind. It cheers me up to receive words of compassion and encouragement from young people who understand my feelings.
Soon I will turn 83, and your father is now 86 years old. The victims and the families that await them are getting old, and with each passing day I am reminded of the limited time we have left.
I plead with everyone to consider these abductions as a personal problem, instead of sweeping it under the rug as another's affair. Sometimes, I find myself intensely anxious over the possibility that Japan will someday move on as if nothing had happened.
Recently I sometimes hear that the abduction issue is fading away from people's hearts. It makes me wonder how the government and politicians really feel about this situation. Not only is Japan failing to solve this problem, they are even starting to forget that the problem — an inhumane state-sponsored crime — exists in the first place. Japan should be ashamed.
The abduction issue was given unexpected focus in the international community in 2017 and 2018, when United States President Donald Trump severely condemned North Korea at the United Nations. He even raised the abduction issue at the first ever North Korea-U.S. summit meeting. I wonder how the Supreme Leader of North Korea felt when your abduction was brought up to him.
When I am out walking on the street and moving around the city, many kind strangers come up to me with words of encouragement, often asking at the same time why the abductions haven't been resolved yet. It is perplexing, as I am not one to understand the complexities of international affairs.
We believe the government ultimately will rescue all of the abduction victims. But the lack of progress is especially painful and frustrating. Ultimately, Japan will have to rescue its own people with its own hands.
Your father is working hard in physical rehabilitation in order to be strong when we welcome you home. He smiles when he thinks about you, and at other times he looks very stern as he reflects on the lack of progress toward your rescue. Although his health prevents him from going out in public, the measure of his determination to bring you home is strong as ever.
Our deepest wish is for all of you to come home and return to your normal lives as soon as possible. We want the younger generation to inherit a country brimming with hope.
To those of the younger generation who have sent heartfelt letters to you, Megumi, and to those who have parents or children of their own:
the voices you have raised in support of the victims are a power force for a breakthrough.
When this New Year arrived, I prayed earnestly for the day you come home, when you and I will express our gratitude to everyone for all the support we have received. Although the path is longer than it should be, that joyful day will surely come.
Megumi dear, wait just a little longer for us, please.
(Click here to read the letter as it was first published in Japanese.)
You can find other articles in English on North Korea's abduction of Japanese citizens here.
Author: Sakie Yokota