Life Returns as Japan Takes Off for Golden Week
As the Golden Week holiday began on April 29, tourists wearing masks flocked to Mt. Takao and other tourist sites in Japan.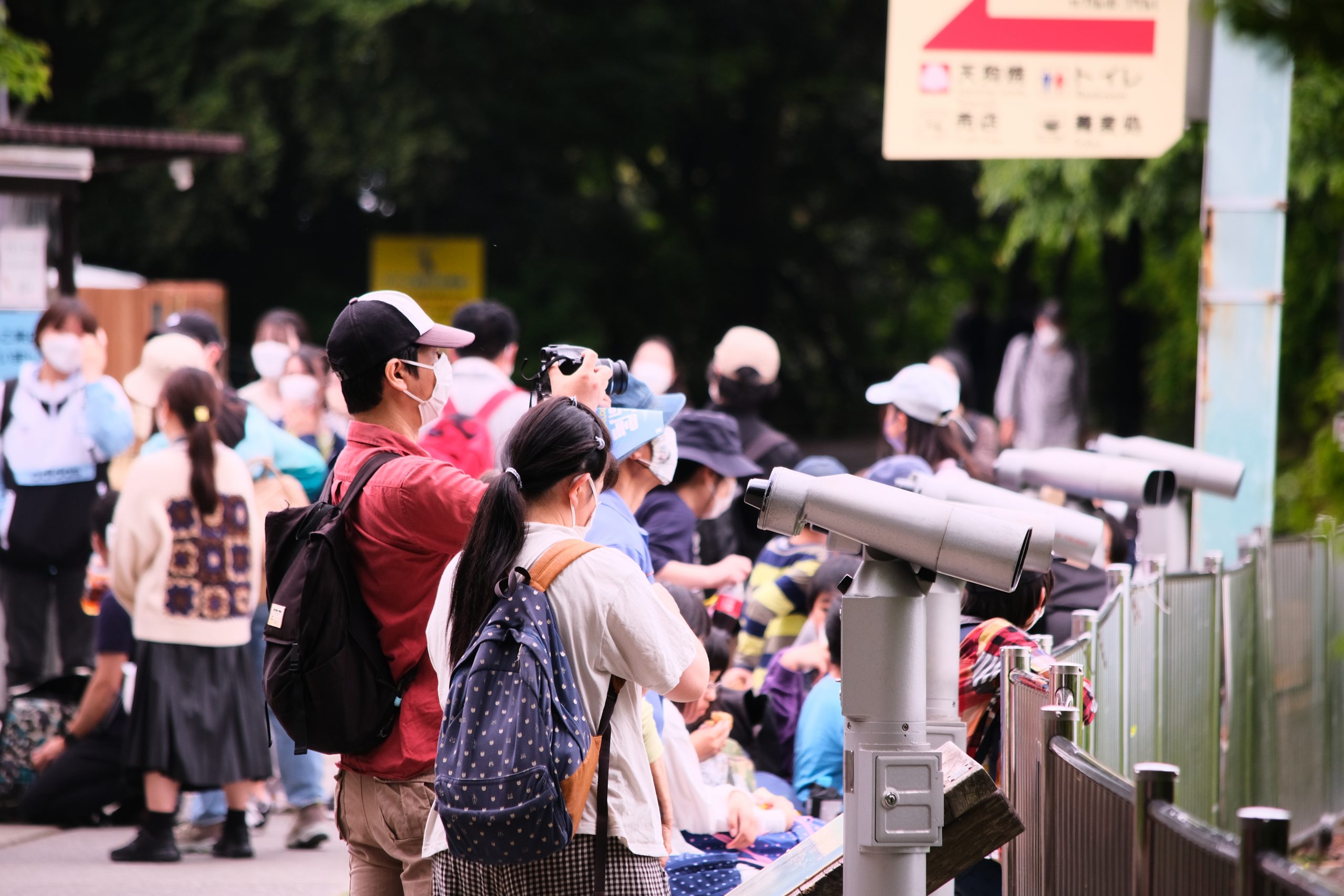 Japan's Golden Week is a cluster of holidays at the end of April and the beginning of May that brings an extended vacation to the majority of the population every year. Millions of people typically leave for domestic and international destinations.
In 2022, for the first time in three years, no COVID-19 state of emergency was in place in Japan for this holiday. And the Japanese were on the move.
The number of Shinkansen and other train travelers during Golden Week more than doubled, to approximately 2.5 times the levels of 2021.
According to the JR group, the number of Shinkansen and limited express train passengers during Golden Week (April 28-May 8), increased 2.45 times compared to 2021, recovering to 56.4% of pre-COVID ridership (based on 2019 numbers.)
The limitations of life with COVID-19 at least partially set aside, the lingering question was whether this rediscovered sense of freedom would lead to another COVID spike - or not.


Fresh Mountain Air on Mt. Takao
Mt. Takao, located in Hachioji, an urban municipality in greater Tokyo, also saw a surge in tourists compared to 2021. Visitors to this popular Tokyo hiking course were not yet back to pre-pandemic levels, however.
Still, at the start of the Golden Week holiday, travelers queued for hours to catch the cable car at the foot of Mt. Takao. 
Many were aiming to reach the halfway point of the mountain. For those who wanted to ride instead of hike, there was a 40-minute wait for the lift and a 30-minute wait for the cable car.
From May 3 to May 5, Takao Tozan Railway, which operates the cable car, shortened its usual 15-minute intervals to 10 minutes to ease congestion.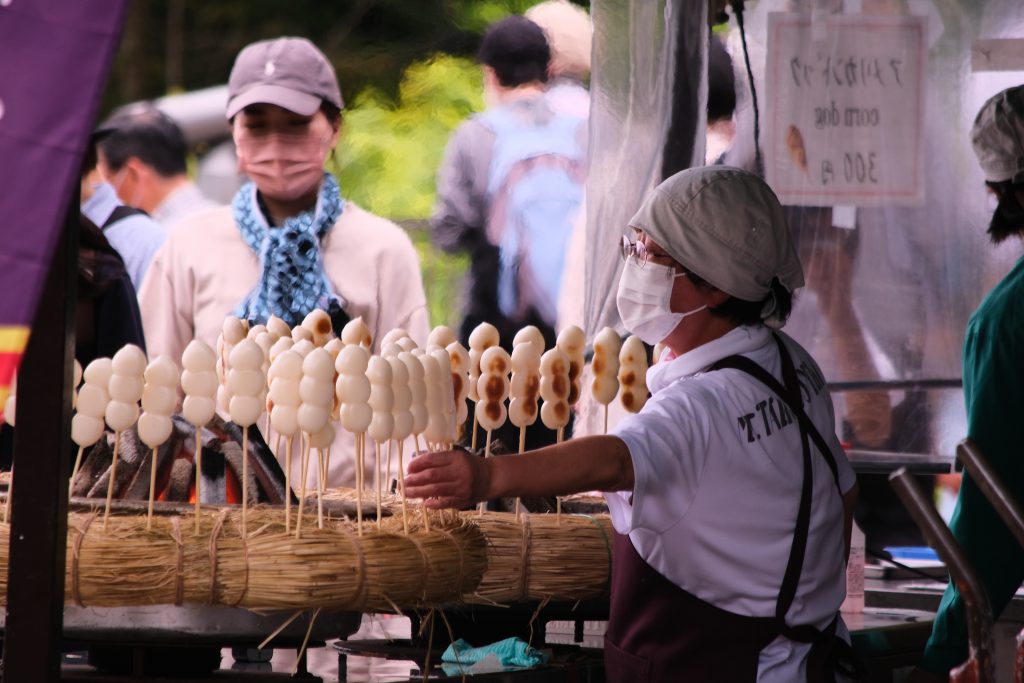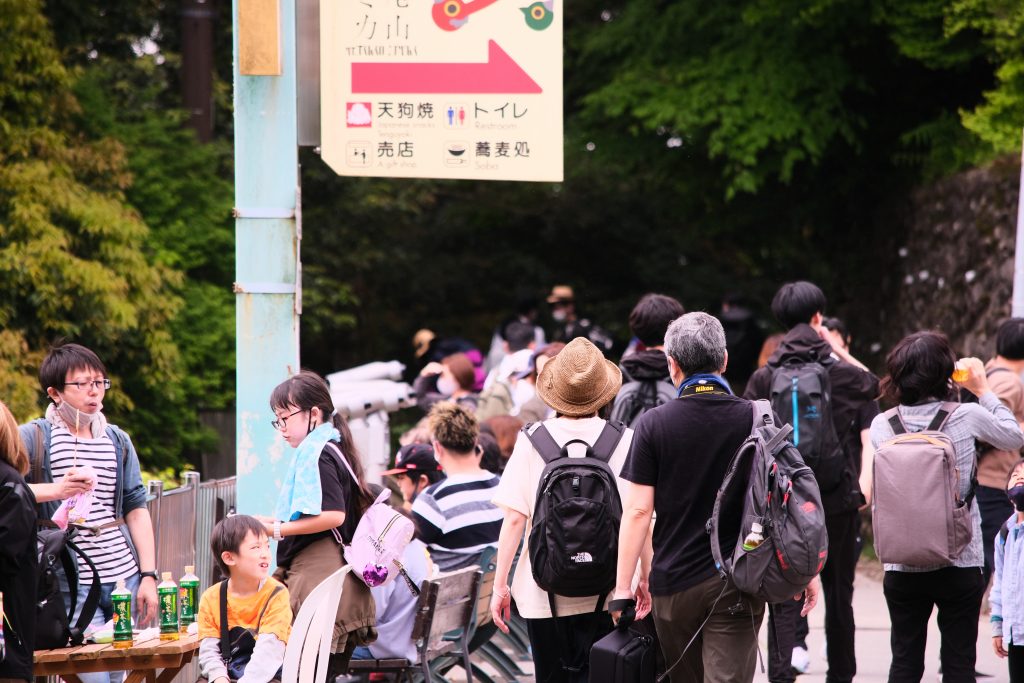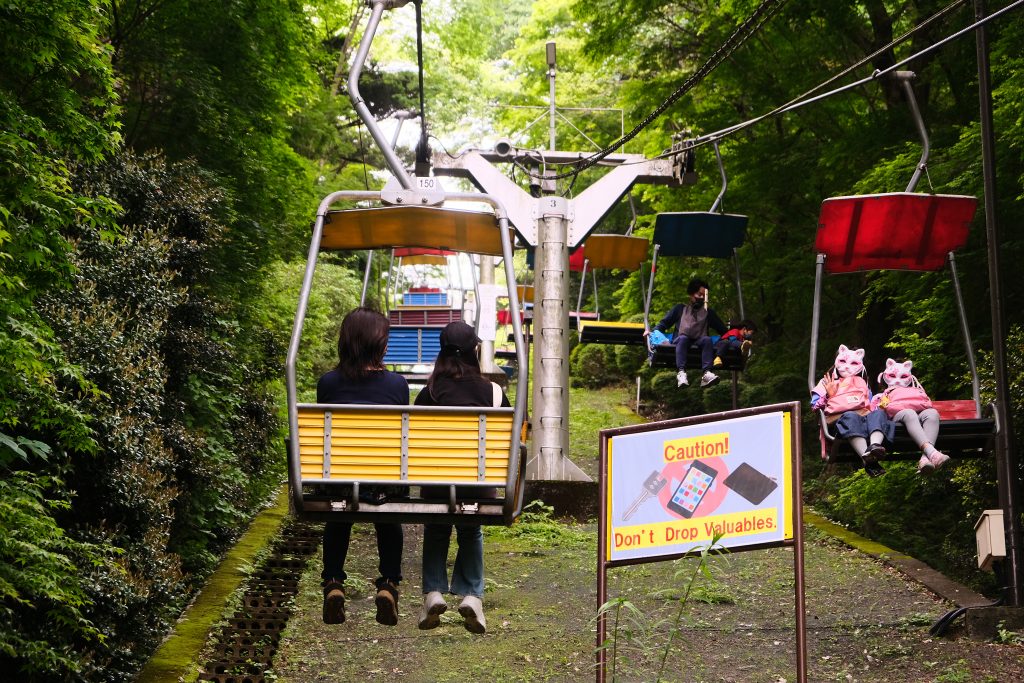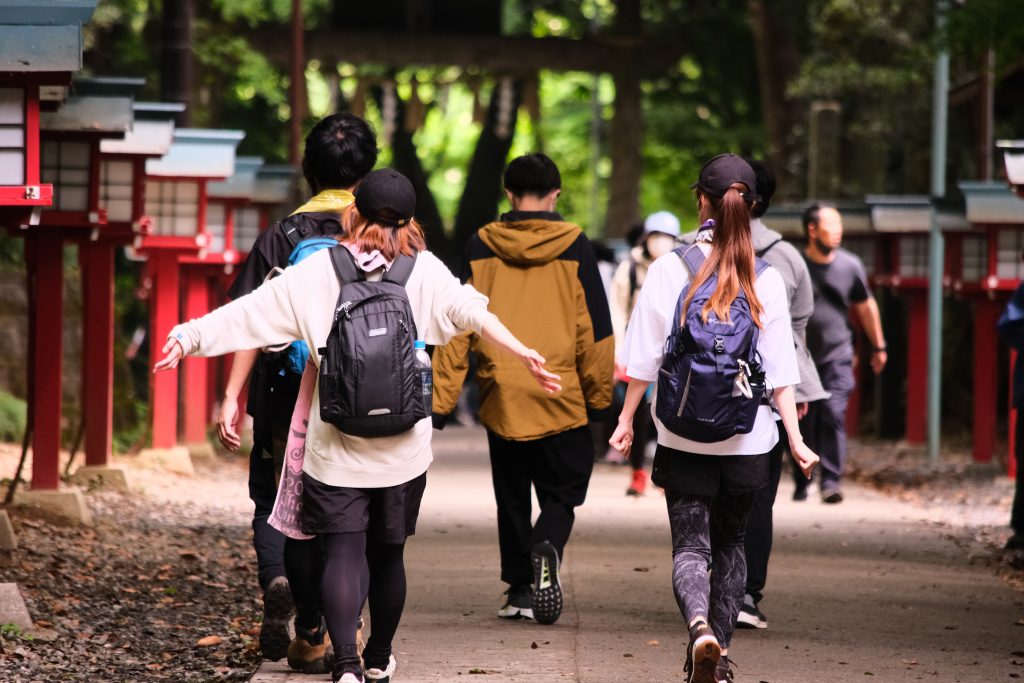 Sarushima Island
Sarushima island or Monkey Island is a popular day-trip destination that's close to Yokosuka, in Kanagawa Prefecture. It offers beaches, ruins, and unparalleled views of Tokyo Bay from every angle. However, there are actually no monkeys in the area.
On May 5, a line formed at Yokosuka Port in Kanagawa Prefecture for the ferry to Sarushima island. Despite a 10-minute ferry ride, the wait was three hours long.
It was packed all the way up to the deck on the ferry. And for the first time in 3 years, there were long lines at the island's restaurants and restrooms because so many people crowded onto the island for the day.


Tokyo Disney Resort
Despite the rain, Maihama Station, the closest train terminal to Disneyland and Disney Sea, was congested with people.
As of March 22, the 20,000 daily visitor limit, which had been set to prevent the spread of COVID-19, had been lifted by the Oriental Land Company, operator of Tokyo Disneyland and DisneySea.
Information on the numbers of Golden Week visitors has yet to be released by Universal Studios or Disney Resort.


Universal Studios Japan
In the Kansai region, families were enjoying themselves at Universal Studios Japan. Special measures to prevent the spread of the COVID-19 were lifted in Osaka Prefecture, and the maximum admission limits were eased from March 22.
Osaka's Dotonbori, widely known for its neon lights, outrageous signage, and abundance of restaurants and bars, was crowded with young people as well.


COVID Measures
Special measures against COVID-19 were lifted before the holiday, but regional governments and industry banded together to remind those traveling - and receiving travelers - to be cautious for the sake of their friends and families. The mantra: wear masks, wash hands and make sure rooms are well-ventilated.
RELATED: Golden Week Makes a Cautious Comeback
To help out, a number of offices and industries opened sites to coordinate the testing effort.
For example, Kawasaki Heavy Industries opened two free PCR testing sites in Sannomiya-Kobe City to facilitate safety of big events during Golden Week.
The Kinoshita Group opened 20 temporary testing stations at major train stations and airports in Japan to help would-be travelers do so safely during Golden Week.
On the other hand, the number of people wanting to take PCR tests at some of these inspection stations, such as Osaka North. appears to have waned. In 2021, up to about 1,200 people a day visited the convenient Osaka location during the Golden Week period, forming lines in front of the testing site. This year, however, there were few lines.


Post- Holiday COVID Spike?
There has been much curiosity about whether there would be a COVID-19 spike after the holiday.
Using Tokyo as a case study, on April 28, the day before Golden Week began, there were 5,394 COVID-19 cases.
One week later on May 5, this number had dropped to 2,320, partly due to a lack of testing opportunities due to traveling.
When the holiday ended, the number of cases returned to near their pre-Golden Week levels, with 4,764 new cases recorded on May 11. However, this is still approximately 600 fewer new daily cases than there were on April 28.
Cooperation of people wearing masks and exercising good hygiene habits undoubtedly contributed to the stable numbers.


Foreign Arrival Restrictions
The Japanese government is arranging to double the limit on foreign arrivals to 20,000 people per day in June, according to government sources.
Moreover, loosened rules on immigration are expected to follow, pending an assessment of the COVID-19 situation in the country after Golden Week.
RELATED: New Entry Measures Coming to Japan From June, Kishida Tells The City of London
Among the new measures announced, the government said tourists will be allowed into the country once again later in May, in the form of trials of small-scale groups. How the trials go may tell us when to expect a return to more normal tourism in the future.


Author: Shaun Fernando