Making Crayons from Used Makeup Aimed at 'Zero Beauty Waste'
Miho Osawa has made it her mission to reduce waste in the makeup industry by upcycling used makeup into crayons that people are excited to use.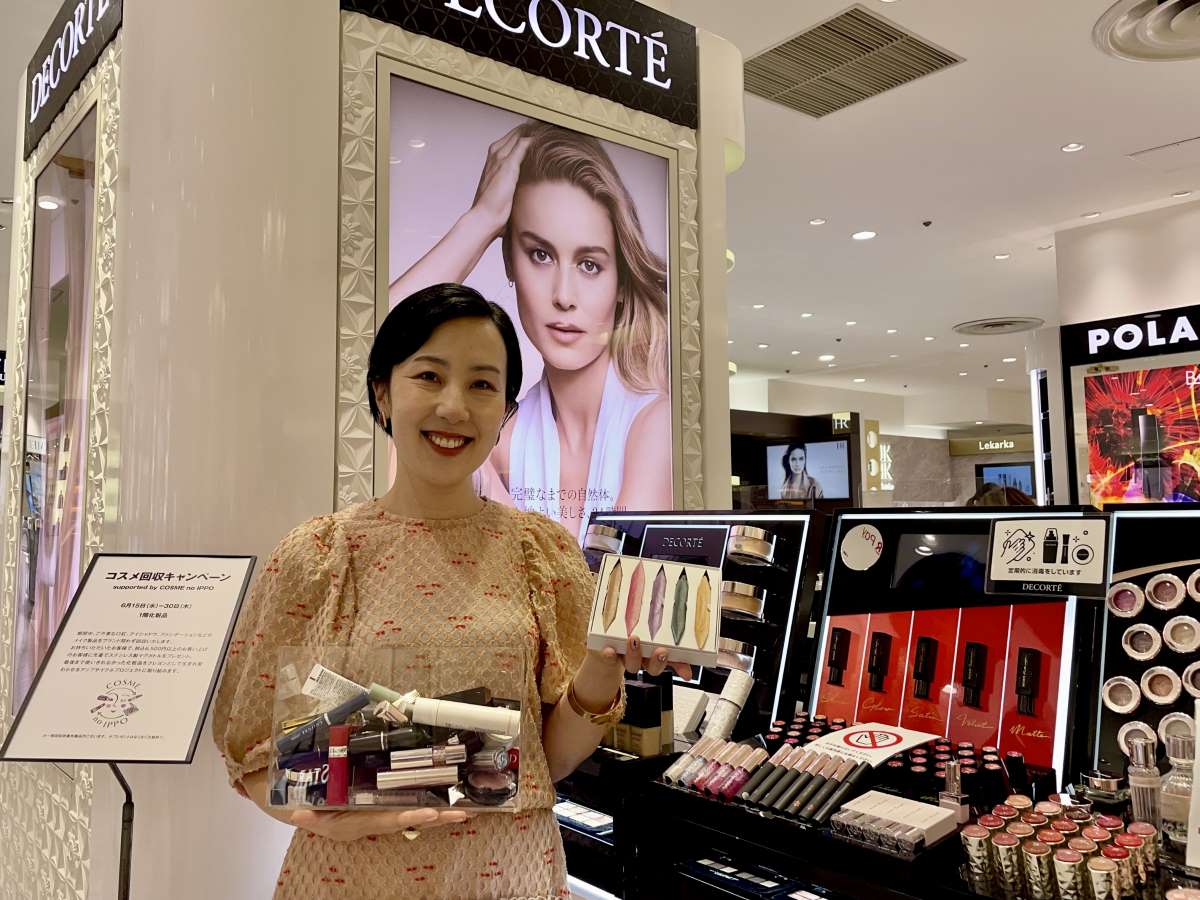 At home and in the beauty industry, old and unused makeup is often thrown away. In an endeavor to achieve 'zero beauty waste', Miho Osawa, 39, proprietor of Maison de Mou (Chuo Ward, Tokyo), launched an upcycling project called COSME no IPPO.
Her project collects used makeup products that have served their purpose and gives them new value by recycling them into crayons. Osawa hopes the project will raise questions about the environment and the importance of material things.
Products collected via the project include lipstick, eye shadow, foundation and blushers. Most makeup types of any brand are eligible, except lip glosses and lip creams.
Items have been collected from several commercial facilities since October 2021, when the project was launched.
In June, collection was conducted at Matsuya Ginza (also in Chuo Ward), where over 1,500 items were contributed over an approximate two-week span.
Read the rest of this article here to learn more about this makeup upcycling project. And find more great articles on the environment and the challenges of achieving the SDGs, on our new website Japan 2 Earth, sparking a transition on the environment and SDGs.


RELATED
(Read the article in Japanese at this link.)


Author: Miho Suzuki