Tokyo Game Show 2022: One of the World's Largest Gaming Events is Back On-site
From September 15 to 18, 2022, the TGS at Makuhari Messe ushers in a new era of video games. And the public will be able to join from the weekend.
The Tokyo Game Show is back in 2022. After two years of online and hybrid format, respectively, the event was back on September 15 with its in-person extravaganza, and it's ready to welcome the weekend crowds at Makuhari Messe in Chiba.
The excitement was palpable before the opening, with media queuing outside the doors before the start of the event.
As the doors opened, a whirl of color and sounds welcomed the visitors. Reporters could attest that companies had stepped up their game (no pun intended!) to entertain.
Capcom had a huge figure of Sonic the hedgehog, in honor of the new game from the homonymous franchise. The new game called Sonic Frontiers is set to release in 2023.
There was also an explosion to the senses from the Konami booth, or for example THQ Nordic, with plenty of cosplay actors and props from their major game Destroy All Humans 2! Reprobed for the fans to take pictures with.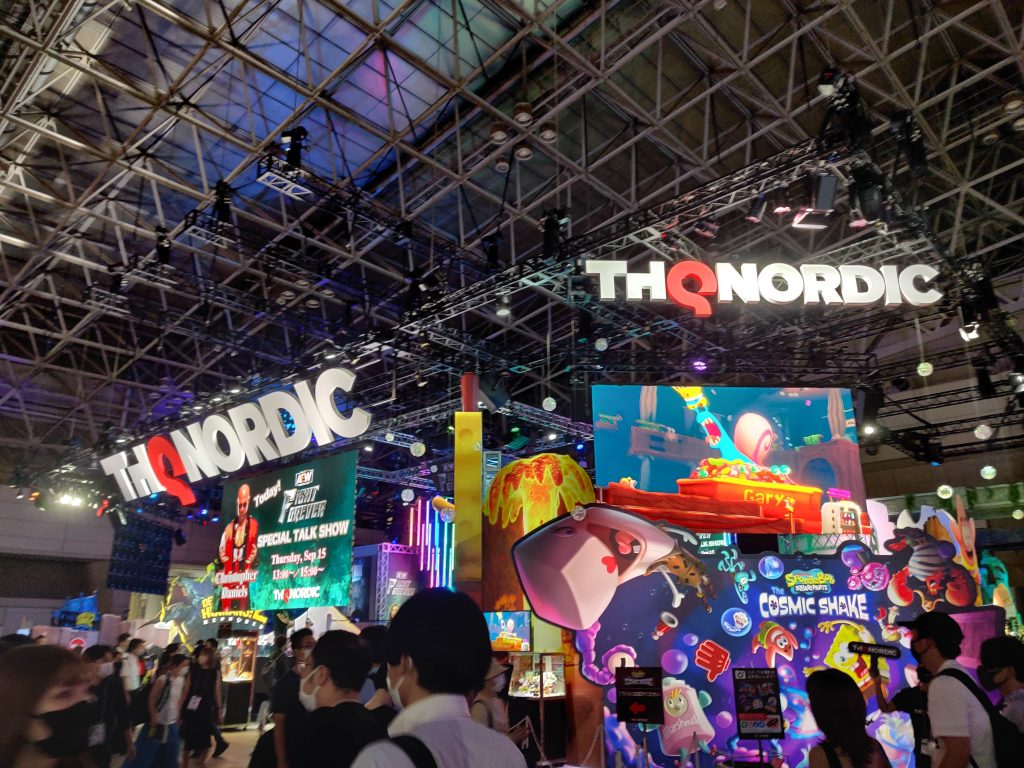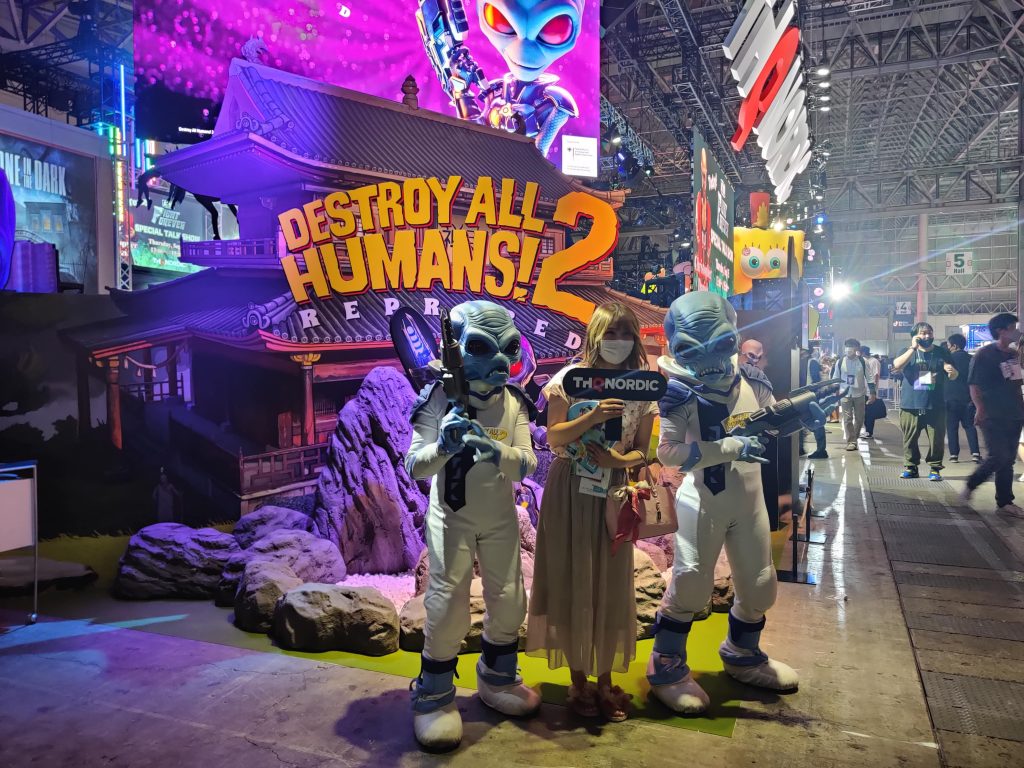 Queues were already long for trying hands-on some of the most anticipated games and hardware, including the world premiere of the PlayStation VR 2 headset, and the Steam Deck, the handheld gaming computer developed by Valve.
Everything was not quite back to pre-pandemic times, of course. Most of the sections were taken up by the event in the main hall, but not in the whole venue. Whole sections that would normally be there, such as the kids' game area and cosplay area, were not. It felt a little smaller than back in 2019.
Yet, as a PR member of Capcom said, "In 2021, the event was very quiet; this year it feels like we are back."
With the joys of in-person events back, there was also plenty of room to see that new trends in gaming were already coming to the fore.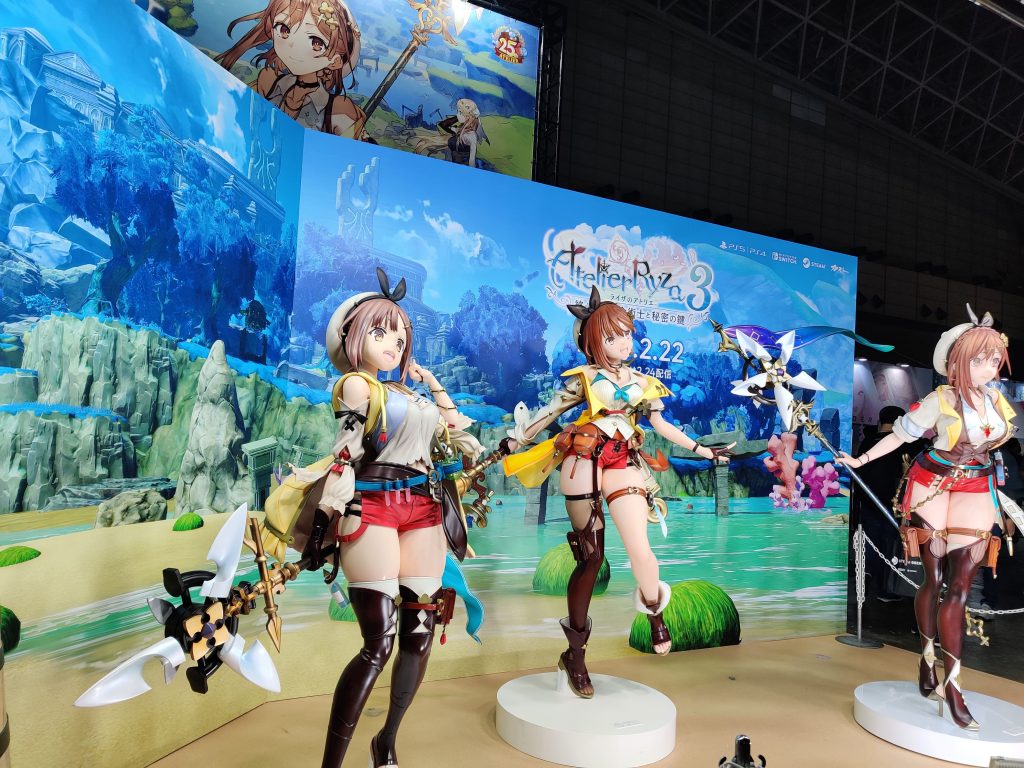 The Joy of In-person Event: Merchandise
There is one area of the event which is dedicated to merchandise. This year, there is a lot to explore. This includes a booth of Hideo Kojima's company, Kojima Productions, which features adorable pink plush toys inspired by Kojima's pioneering video game Death Stranding (2019).
With events not happening in person for a couple of years, merchandise shops were also one collateral damage of the equation. But there was also the trend of customers moving online.
"We were actually happy to see that our sales didn't dip very much during the pandemic. Many of our customers just migrated online," said Mark Reichwein, the director of operations for Fangamer, Japan.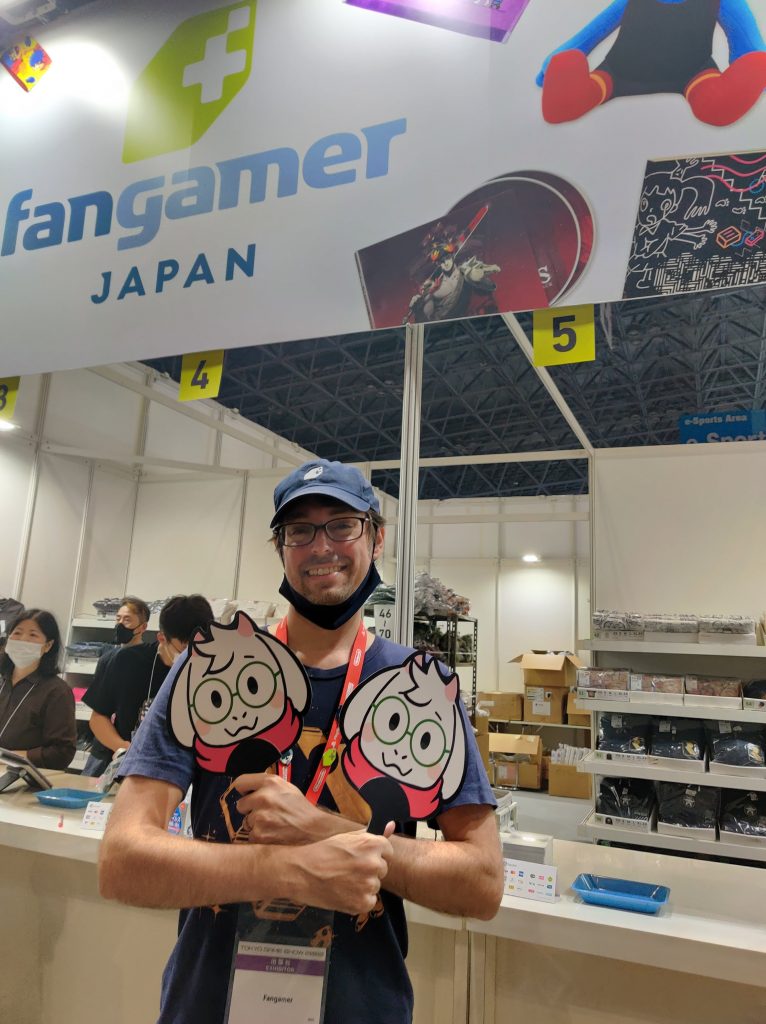 "Of course, not being able to participate in live events meant that we took a bit of a hit, but we are now returning to live events such as concerts, and it's great to be back," he added.
Reichwein also reflected on the tendency in Japan to buy goods at large events, like TGS, as a souvenir from the day.
Fangamer is one of many booths that have goods exclusively for TGS. "We can't wait to see everyone!" Reichwein said.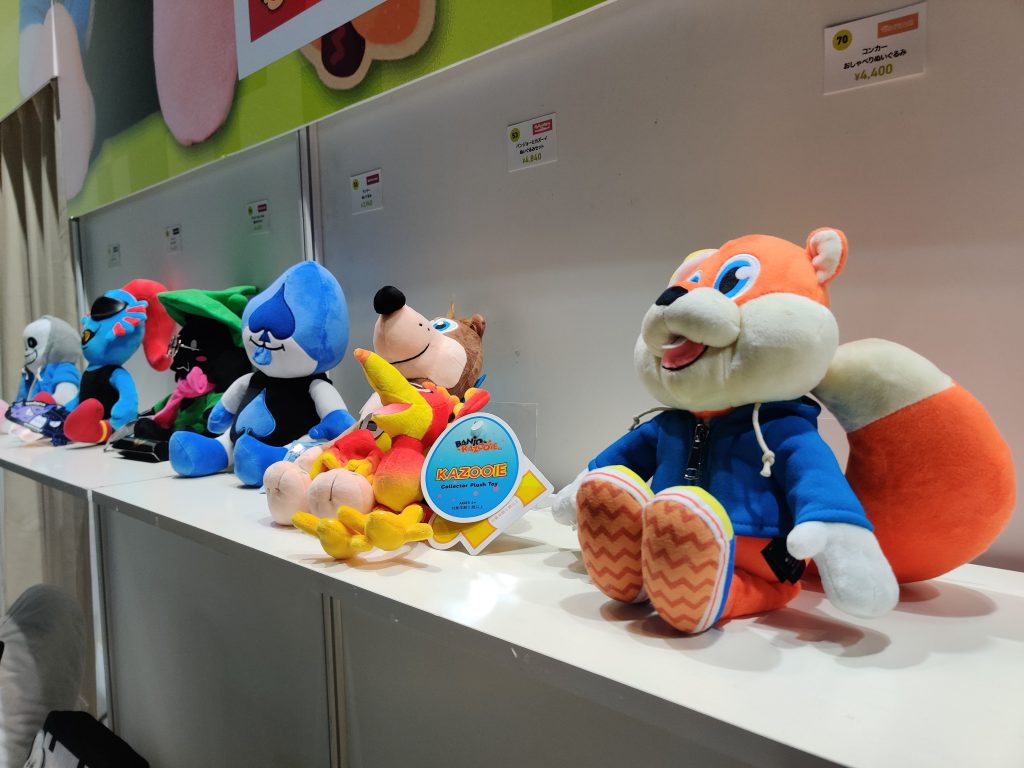 An Increasingly Interactive Gaming World
Many companies debuted at TGS this year, showing the growing diversity of the rapidly changing sector.
Discord, the voice/video and text chatting app initially popularized by gamers, had a presence at the 2022 event.
The video-centered app TikTok also debuted at TGS, including monitors showing an Augmented Reality (AR) Sonic collaboration game. It's a testament to the growing game-related content on the platform, TikTok Japan's head of communications said.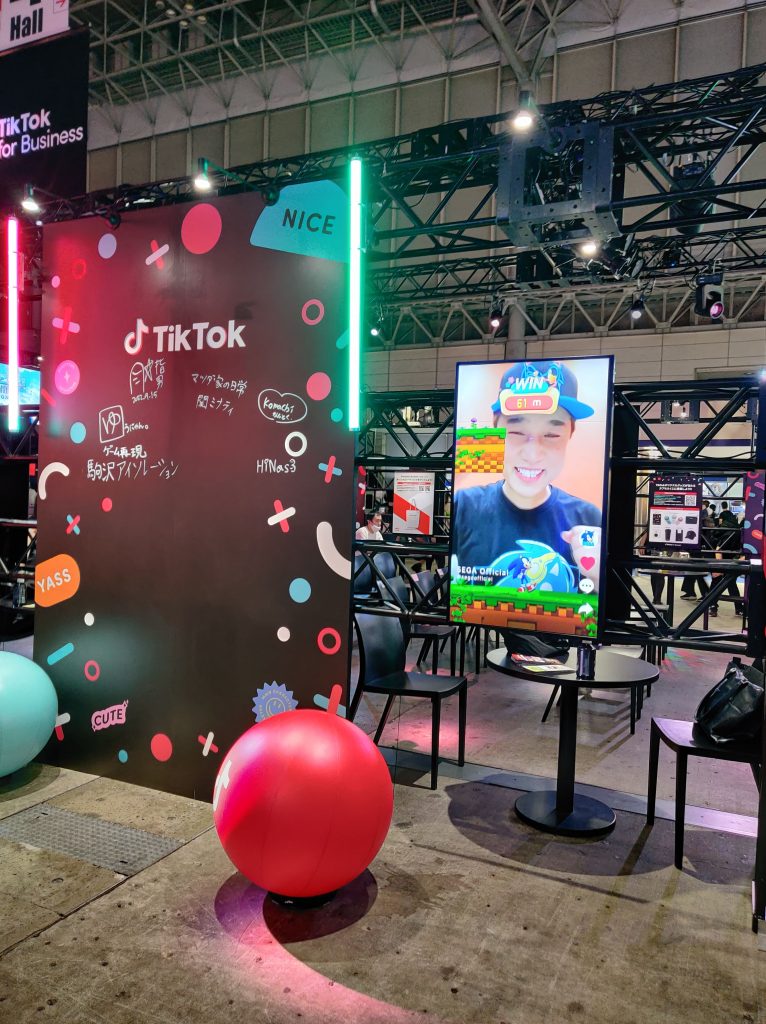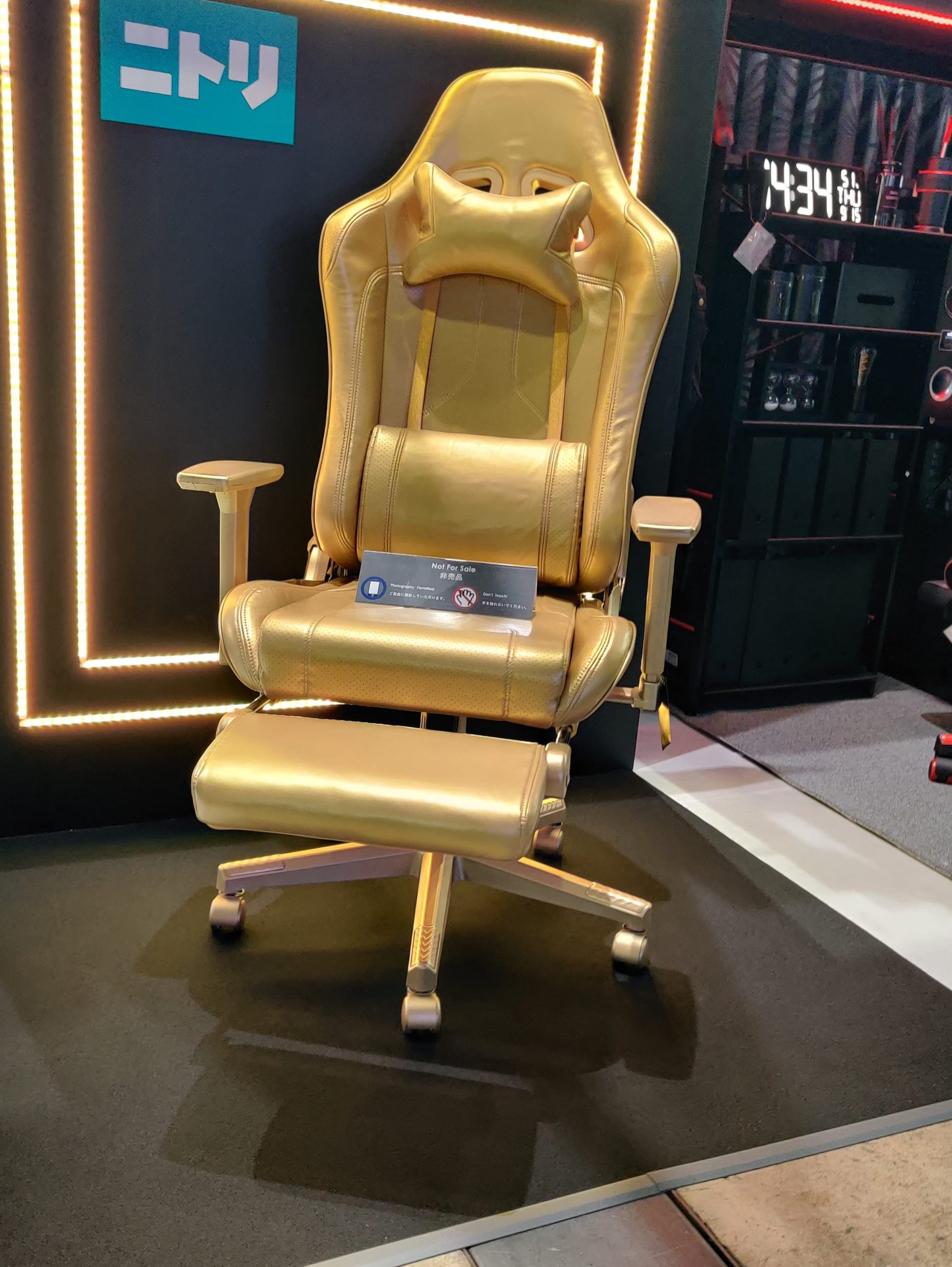 Let's not forget also the whole new section dedicated to blockchain games, which also debuted at this year's event.
The growing interactivity can also be perceived in the larger presence of Virtual Reality (VR) at this year's TGS.
Meta Quest had a whole intriguing and colorful booth dedicated to experiencing games playable on the VR headset developed by the Meta conglomerate, with simple yet fun games such as Beat Saber.
And it's a sector that is showing no signs of slowing down in growth.
One of Japan's most loved homeware chains, Nitori, presented inner design chairs and desks to appeal to all shades of gamers.
"After having entered the market for the first time in Autumn 2019, as people stay more at home and experience gaming, we have seen a growth in this size of the market," said PR Miyuki Oe. "We expect it to stay a sector that continues to grow."
There is so much more to enjoy at TGS until September 18, as the public can already enter Makuhari Messe from the afternoon of September 16. Make sure to follow our coverage on JAPAN Forward.
RELATED:

Author: Arielle Busetto, Video by Shaun Fernando