Man Arrested for Upskirting at Kiyomizu Temple With Hidden Camera
Police call for vigilance as Japan witnesses an increase in groping and upskirting incidents, urging bystanders to extend help to potential victims.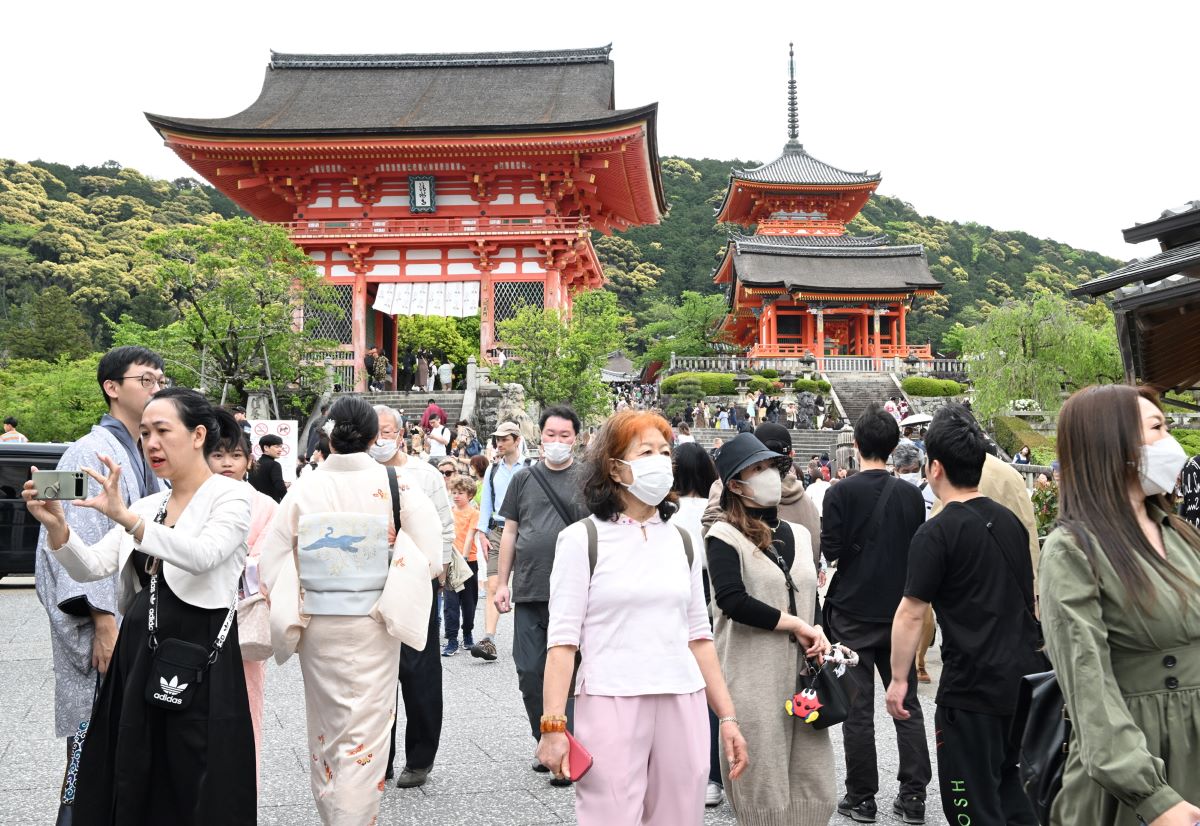 As summer arrives and people opt for lighter attire, sexual crimes like groping and voyeurism have been increasing. In Kyoto, a popular tourist destination, incidents exploiting crowded situations have been on the rise as the city transitions from the COVID-19 pandemic to a return to normalcy. A particularly alarming incident involving upskirting occurred at Kiyomizu Temple, a UNESCO World Heritage Site in Kyoto City's Higashiyama-ku.
A man was arrested for using a camera concealed within his sandals to target female inbound tourists. In response, the Kyoto Prefectural Police are increasing their efforts to crack down on these crimes and urging people to take self-protection measures.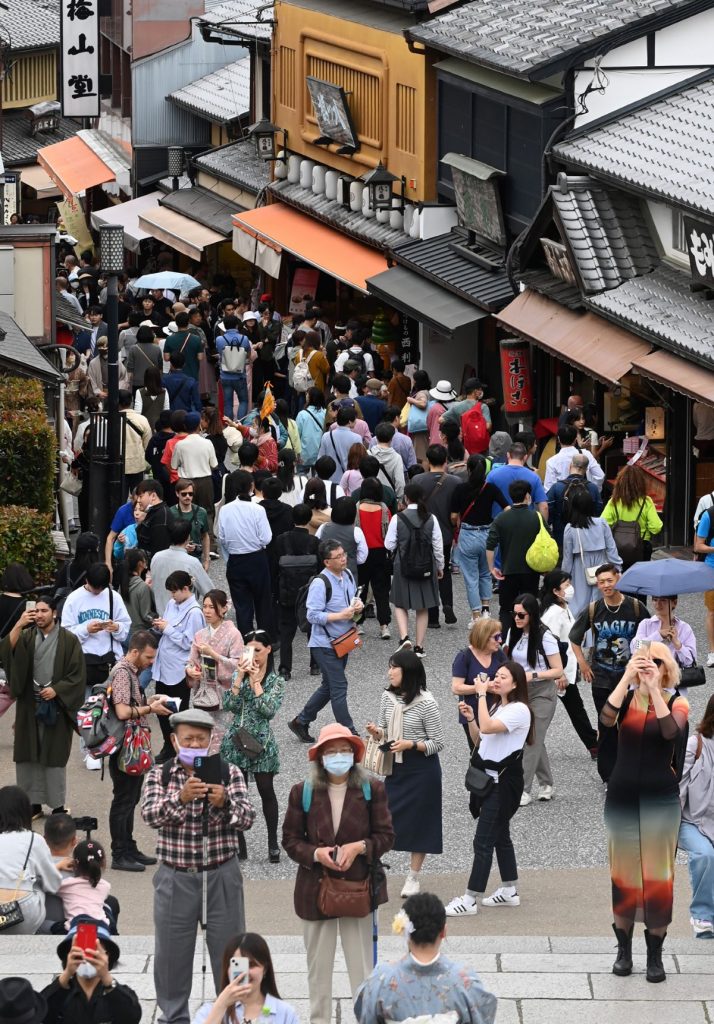 The incident at Kiyomizu Temple occurred on May 18. It involved a 53-year-old man who approached a 30-year-old American woman from behind on the temple's wooden stage. The area was crowded with many inbound visitors and school trip students.
Wearing long pants, the man surreptitiously placed his sandal under the woman's dress. His sandals were of a familiar design, with multiple holes at the top for ventilation. When the woman noticed his suspicious behavior and looked at him, he quickly left and approached another woman. But sensing something was amiss, the American woman confronted him, causing him to flee.

However, he was apprehended by other tourists in the area and subsequently arrested by the Higashiyama Police Station Kyoto Prefectural Police for violating the prefecture's Anti-Nuisance Ordinance.
Camera Hidden in Sandal
The Higashiyama Police Station revealed that the man had used his sandals for voyeuristic purposes. He had placed an upward-facing camera in a hole in his sandal, and a cable threaded through his long pant leg connected to a concealed monitor in his pocket, allowing him to view the captured footage. Further investigation suggests that over 10 other women may have fallen victim to similar incidents by this man. In fact, he confessed to engaging in voyeurism for about 10 years, and the police are continuing their investigation.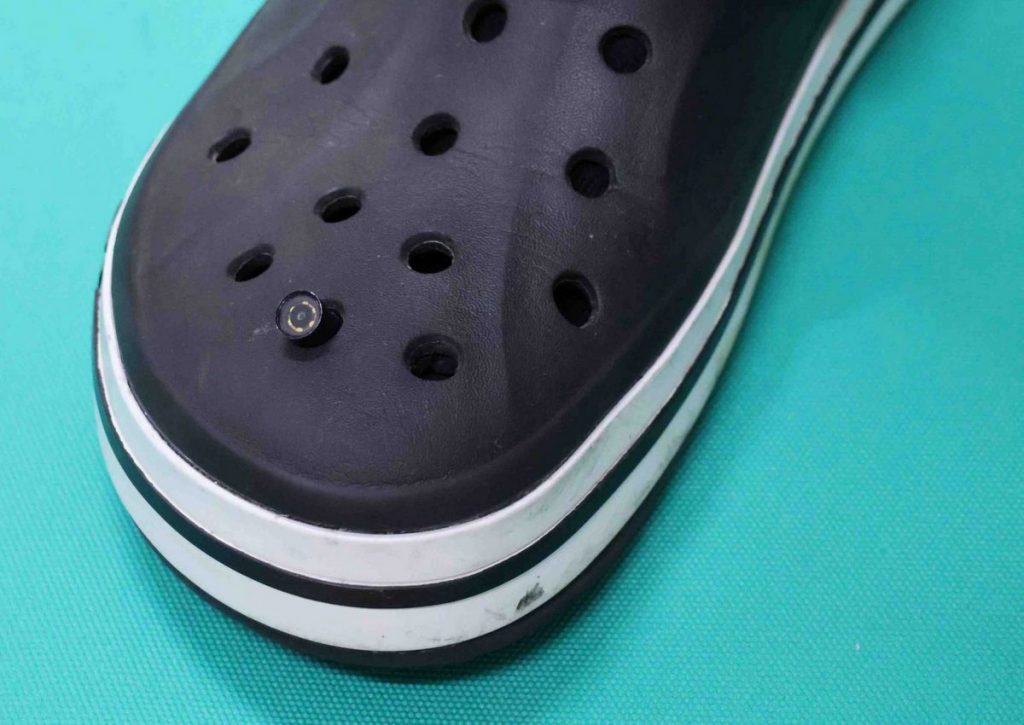 According to the Kyoto Prefectural Police, there has been an increase in reported incidents of voyeurism, with 87 cases in 2020, 173 cases in 2021, and 234 cases in 2022. The police attribute this increase to the expanded scope of the anti-nuisance ordinance against voyeuristic acts, which was revised in 2020. Despite the decrease in public gatherings during the COVID-19 pandemic, the number of incidents has been on the rise. This emphasizes the need for caution as travel restrictions are lifted.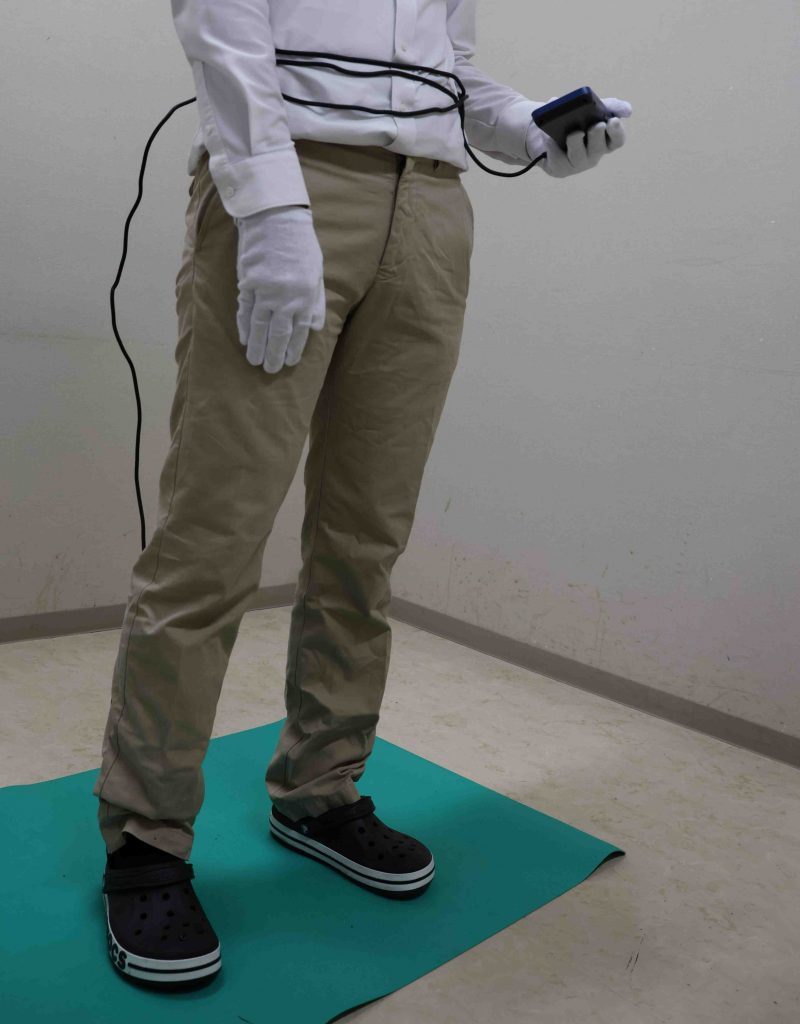 Incidents of groping also require attention. The Kyoto Prefectural Police's Railway Police Unit has noticed a yearly increase in reports of such incidents on trains and at stations, particularly from April to June. From January to March 2023, there were 14 cases, but there were 10 cases in April alone. Notably, a significant number of incidents have been reported by high school and university students.
Police Calls for Increased Vigilance
Prefectural Police recommend several effective measures for self-protection, including avoiding standing near the train entrance, minimizing smartphone usage, standing sideways on escalators, and using bags to hold down skirts.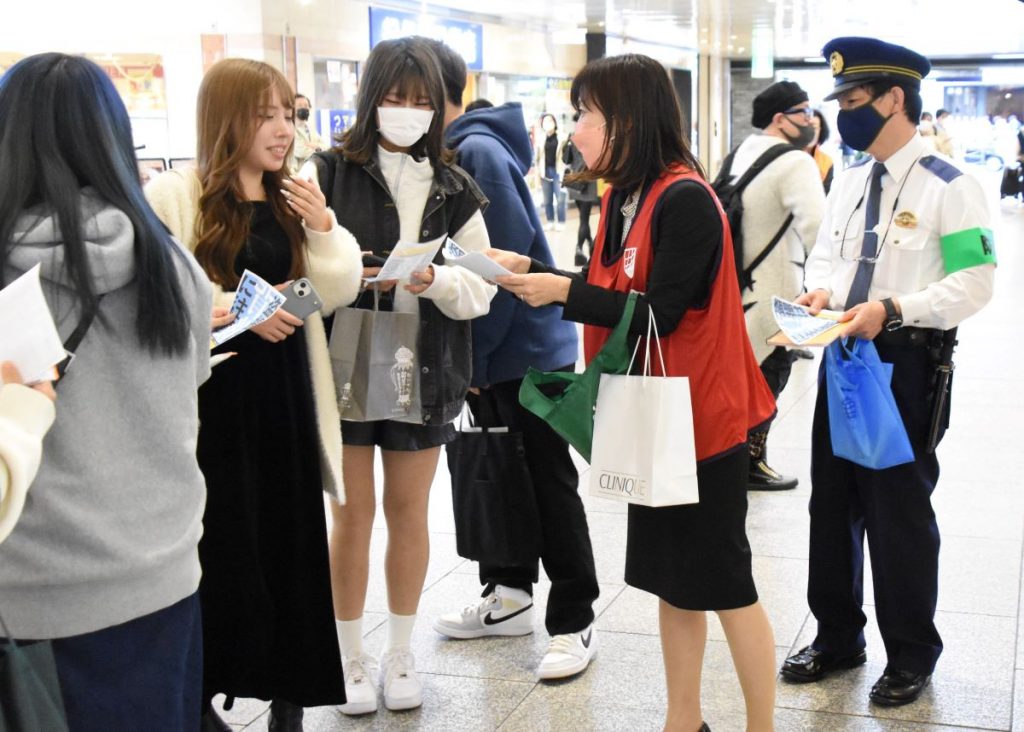 But victims who are being groped may feel too scared to speak up. Therefore, the Railway Police Unit promotes the use of "Help Me Cards," which display messages on smartphone screens, such as "I'm being groped. Please help." This could help victims to seek assistance from those around them. Additionally, there are "Help You Cards" available for bystanders, allowing them to inquire if someone is being groped. Both cards can be downloaded from the Prefectural Police website.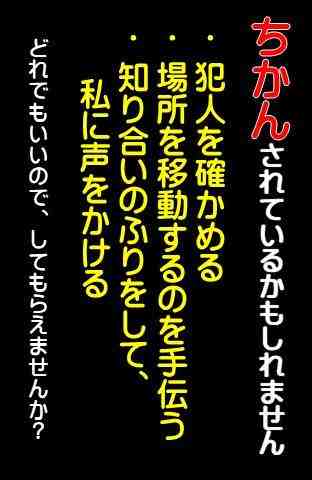 A representative from the prefectural police said, "If you witness an incident of groping or voyeurism, please extend a helping hand and cooperate with others around you."

RELATED:

(Read the article in Japanese.)
Authors: Yoshifuru Ogino and Rintaro Kishita