Masako Ganaha: Okinawa's Rising Voice on the Global Stage
Masako Ganaha has earned the nickname "Joan of Arc" for her unwavering defense of Okinawa's interests, even confronting seasoned politicians for her cause.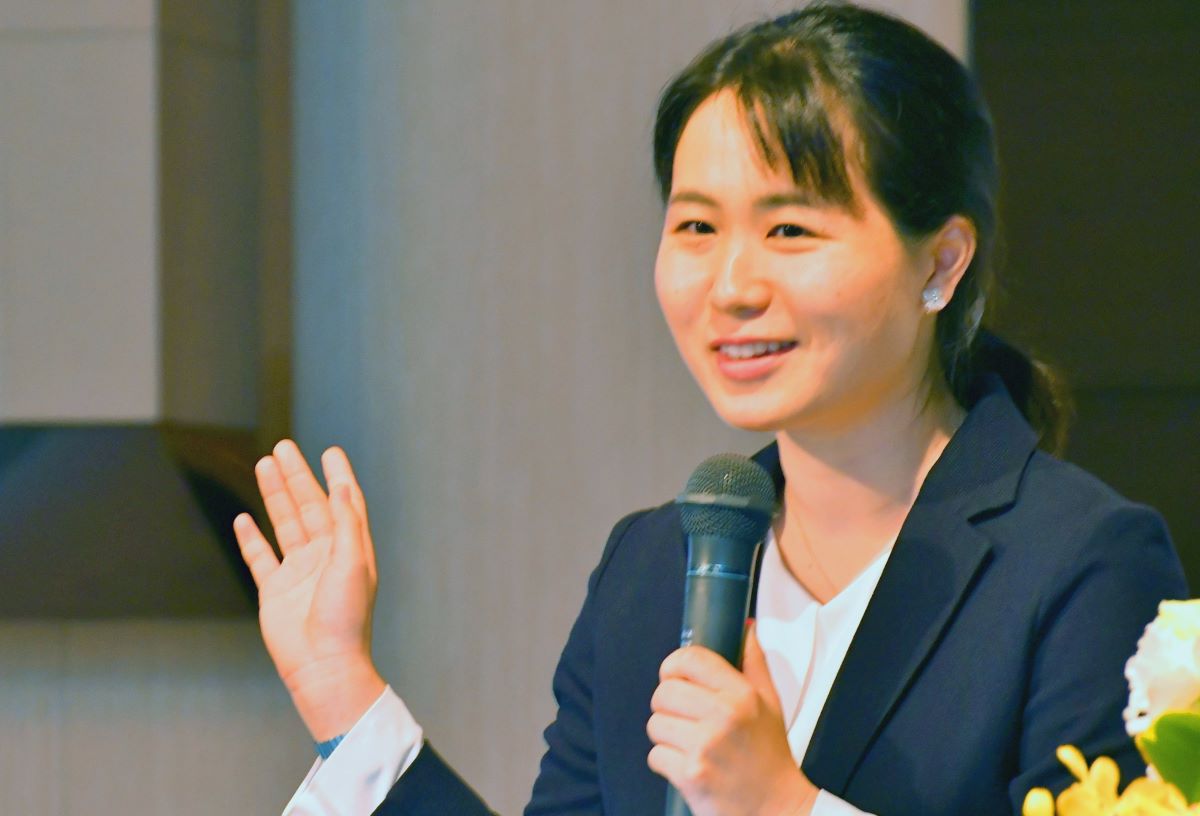 Masako Ganaha made a sensational debut at a citizen's rally in Nago City, Okinawa Prefecture in February 2013. The rally called for the relocation of the United States Marines' Futenma airbase from Ginowan City to Henoko in Nago City.
During that time, there was strong opposition to the relocation of US military bases in Okinawa. But the media paid little attention to the conservative-organized rallies.
After influential local figures made their speeches, Masako Ganaha took the stage. And the audience of over 1,000 people erupted in applause. At the time, she was a relatively unknown 23-year-old. With her black hair tied back neatly, she had an innocent, demure appearance.
But she boldly declared her views, saying, ​​"The relocation issue remains unresolved because of the anti-American activities led by the media." She continued, "The situation has worsened because conservative politicians started opposing the US bases by imitating the rhetoric of the progressive parties."
Her candid words were met with thunderous cries of "That's right!" and "Well said!" as waves of applause swept through the captivated audience. A video of this moment quickly spread on the internet, earning her the nicknames "Okinawa's patriotic heroine" and "Joan of Arc reborn."
I also couldn't help but applaud when I saw the video online. As a member of the editorial staff of the monthly Seiron column of The Sankei Shimbun, I immediately contacted Ganaha and asked her to write a contribution. I still vividly remember applauding again when I read her article.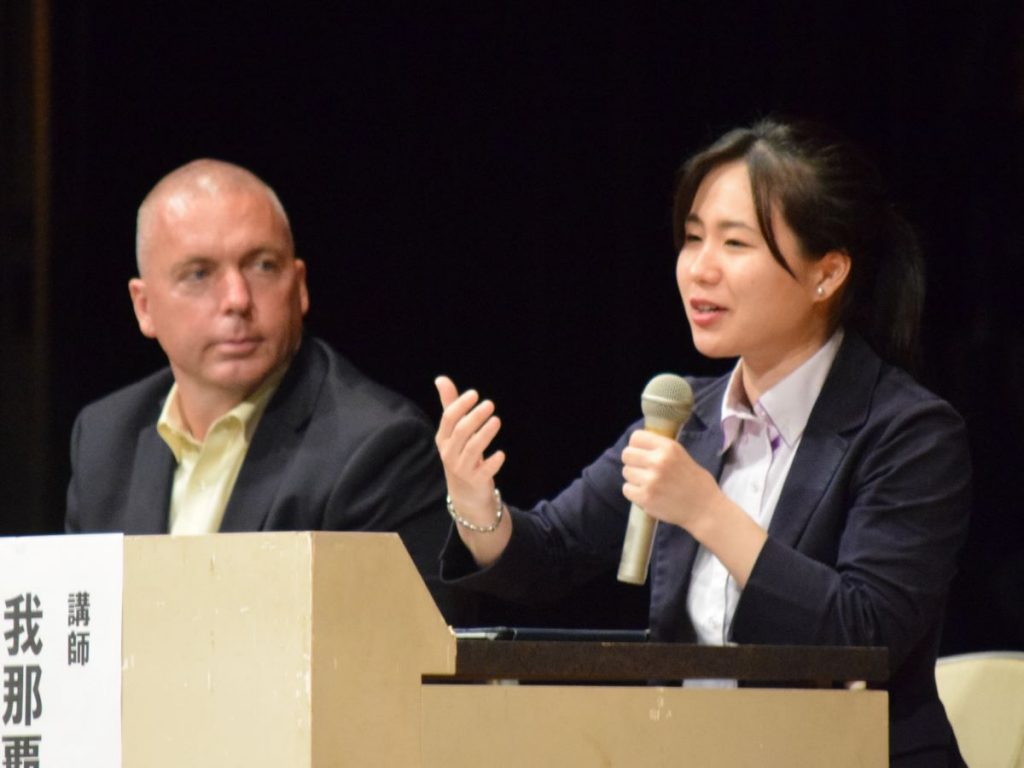 The Story of Masako Ganaha
Ganaha was born into a family in Nago City with roots in the Ryukyu nobility. She excelled academically, achieving top grades in many subjects throughout junior high school. Seeking further challenge and growth, she went to the US at the age of 16. She spent a little over a year studying at a high school in California, where she was recognized as an outstanding international student.
After returning to Japan, she took the high school equivalency exam and eventually enrolled at Waseda University in mainland Japan. However, her strong attachment to her hometown of Okinawa led her to return to Nago City after graduation and work as an English teacher. It was during this time that the organizers of the aforementioned rally, aware of her reputation as an intelligent and talented woman, invited her to speak at the event.
Since then, with the support of those around her, Ganaha has continued her activities as a journalist and commentator opposing progressive movements. As an action-oriented freelance journalist, she fearlessly raises the alarm against the threat of China's infiltration in Okinawa.
The Voice of Okinawa on the Global Stage
One of her most notable moments is the counter-speech she gave in response to the late Okinawan Governor Takeshi Onaga's speech at the United Nations Human Rights Council. It took place in Geneva, Switzerland on September 21, 2015.
Onaga voiced his opposition to the relocation of the US military base to Henoko. But he didn't stop there. He went so far as to publicly shame Japan in front of representatives of various countries:
"The people of Okinawa are being disregarded in terms of their right to self-determination and human rights. How can a country that cannot protect the freedom, equality, human rights, and democracy of its own citizens share the values with other nations?"
Needless to say, it was promptly refuted by the Japanese government representative in Geneva. But coming from the incumbent governor, it wouldn't have been unreasonable for foreign dignitaries to believe his words to some extent.
This is where Ganaha stepped in. The day after the governor's speech, an NGO at the conference granted her an opportunity to deliver her counter-speech:
"I was born and raised in Okinawa. I want to emphasize that as residents of this prefecture, we have the privilege of experiencing the highest standards of human rights, education, welfare, medical care, and living conditions that Japan offers. Please do not believe [the governor's] propaganda."
Undoubtedly, Ganaha's counter-speech shook the credibility of the governor's statement. As she left the room, some attendees even waved and winked at her. Having made an impact on the global stage, she continues to actively engage in discourse, primarily through online platforms.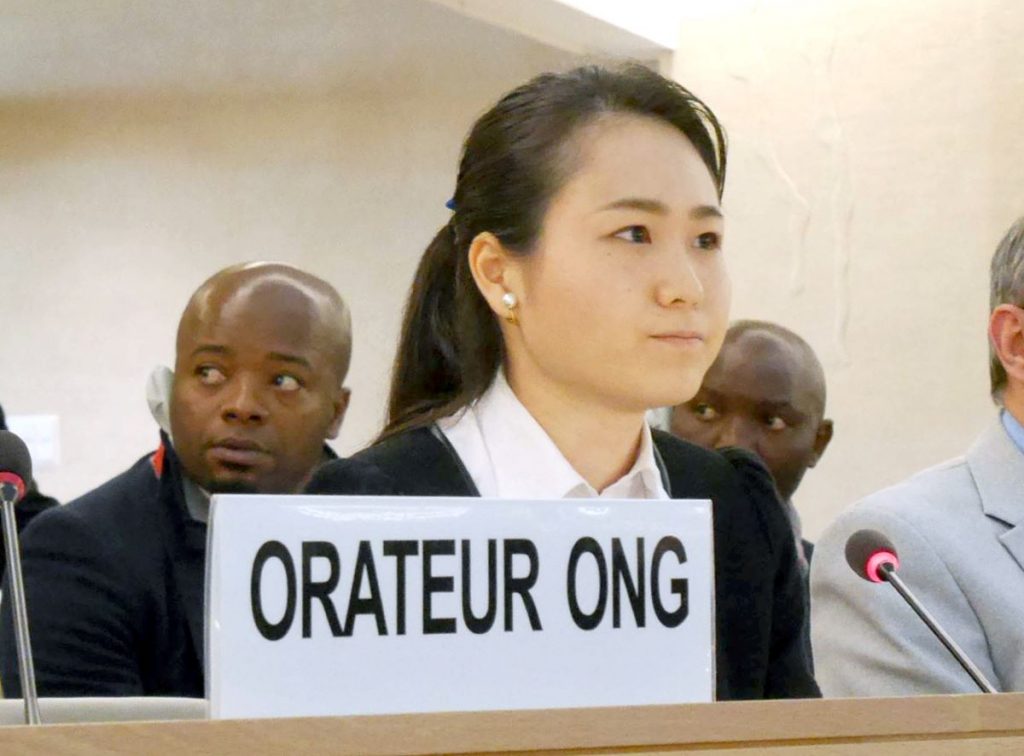 Okinawa's Joan of Arc Must Step In
On the other hand, Okinawa's progressive administration remains unrepentant. After his re-election in the autumn of 2022, Governor Denny Tamaki revealed his intention to deliver a speech at the United Nations, just like his predecessor Onaga.
In an interview with a local paper, Tamaki said that he plans to speak at "the United Nations and other international communities" about "why Okinawan residents oppose the relocation to Henoko."
Tamaki also implied that he was expecting some form of foreign intervention, saying, "Raising these issues to the world would bring us a broader range of counterparts, rather than seeking a counterpart in the Japanese government."
Hopefully, Tamaki won't be seeking a "counterpart" in China. But he is reportedly contemplating a visit to the country this summer in 2023.
Easy Targets for the Chinese Communist Party
Sensing an impending danger, I knew it was time for Joan of Arc to step in again. But I discovered that Ganaha was in Panama in Central America.
Ganaha was conducting local coverage with an international group of journalists on the movement of immigrants of Chinese descent heading toward the US.
I asked her online about what she thought about Tamaki's statements. Ganaha expressed her concerns about the Chinese Communist Party's plans to "sinicize" various regions and countries. According to Ganaha, the CCP was "even using illegal immigrants" to achieve this aim.
Ganaha added firmly, "For them, there is no easier partner to work with than the progressive politicians in Okinawa. The governor's words and actions can also be easily exploited by China to suit its own purposes. If the governor makes a speech at the United Nations that shames Japan again, I will certainly give a counter-speech."
RELATED:
(Read the article in Japanese.)

Author: Hiroyuki Kawase, Naha Bureau Chief