Midsummer Science and Technology Updates in US-Japan Relations
The year's most important meeting for science and technology is the Japan-US-South Korea Camp David summit. Here we look at S&T issues that should be featured.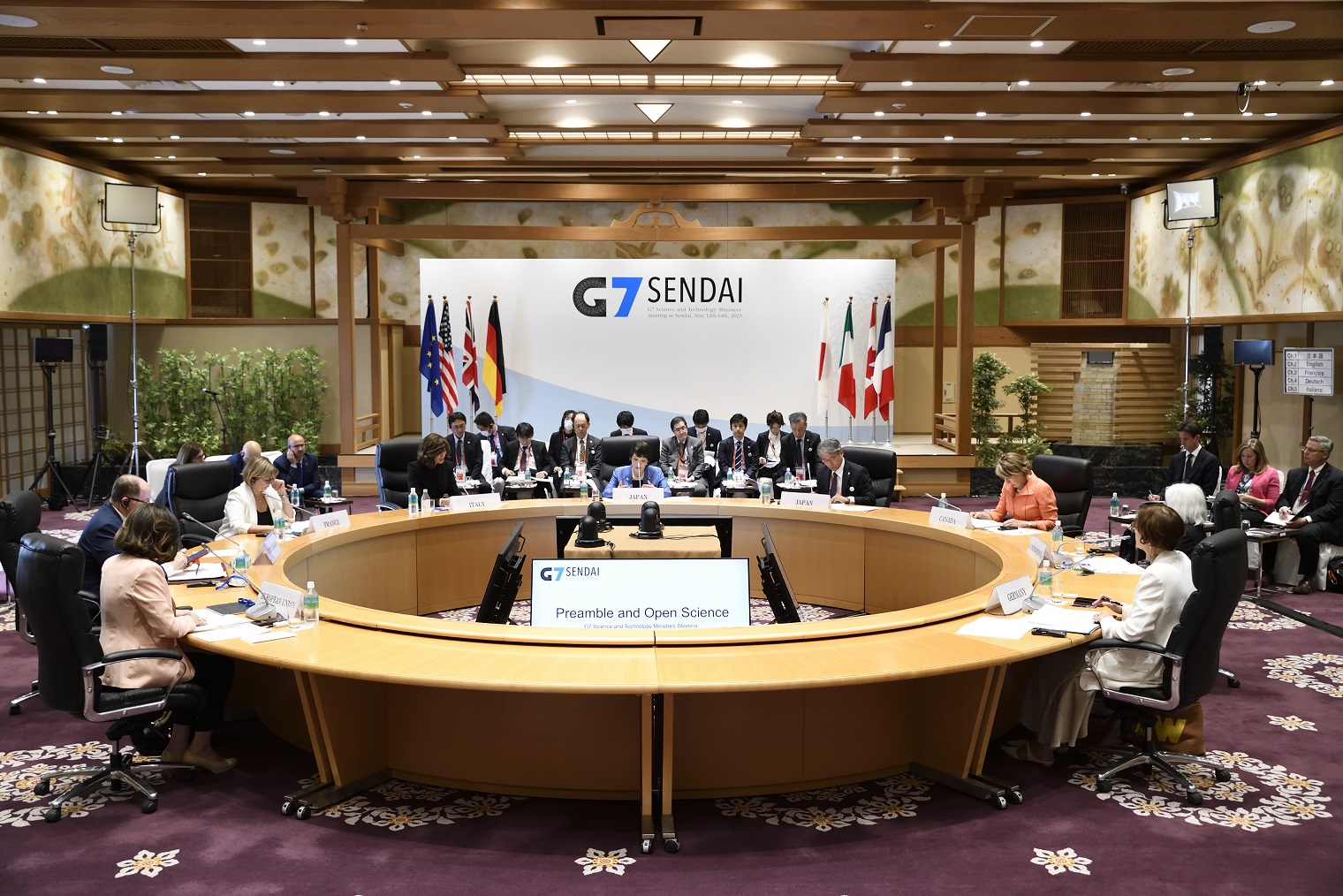 G7 Digital and Technology Ministers met on April 29-30 in Gunma Prefecture. That kicked off what has been a busy several months for Japanese science and technology policymakers. Bilaterally as well, there has been plenty of action in technology-specific components of the broader United States-Japan relationship.
Some of the major issues include supply chain assurance, microelectronics cooperation, artificial intelligence, and other defense-related issues. As detailed below, leaders on both sides of the Pacific continue to work together as they develop policy approaches on these issues.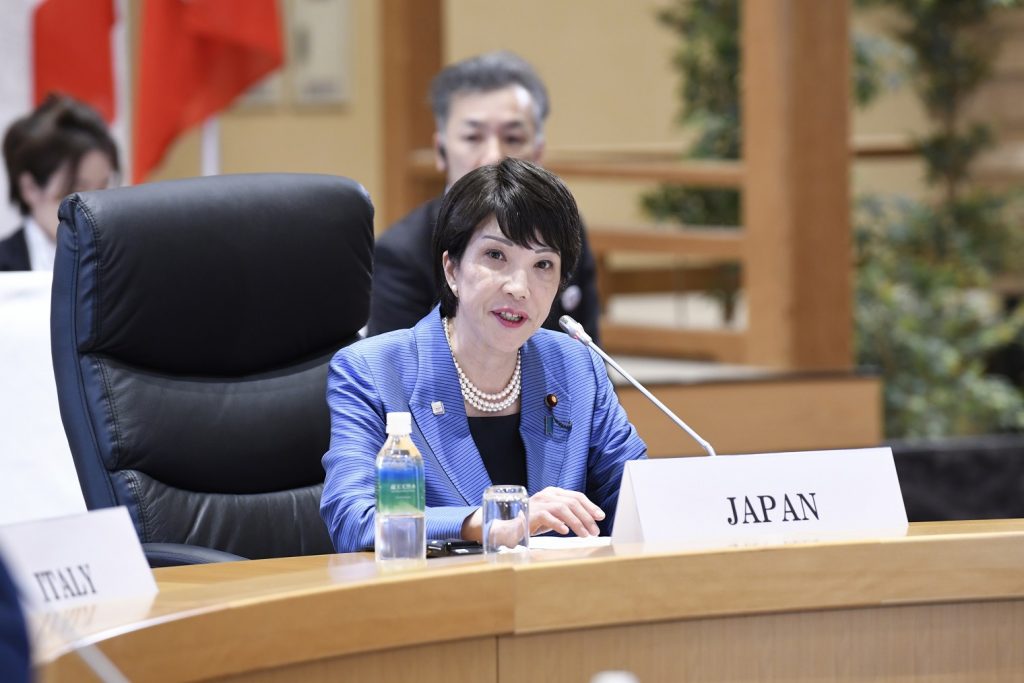 15th Joint High-Level Committee Meeting
Multilateral events such as G7 ministers' meetings and the G7 leaders' summit garnered global attention. Soon after the April ministers' meetings, the G7 science and technology ministers met in Sendai from May 12-14. Thereafter, Japanese and American officials held their much overdue 15th Joint High-Level Committee (JHLC) Meeting on Science and Technology (S&T) Cooperation in Tokyo on May 16 at the Ministry of Foreign Affairs.
Japan's delegation was co-chaired by Minister of State for Science and Technology Policy Sanae Takaichi and Minister of Education, Culture, Sports, Science and Technology (MEXT) Keiko Nagaoka. The US Delegation was chaired by Arati Prabhakar, Director of the White House Office of Science and Technology Policy (OSTP).
Official readouts of the meeting indicate that the JHLC focused on S&T research topics. Among them were artificial intelligence and quantum information science (QIS). However, the meeting's format and leadership structure appear to have changed since the JHLC meeting in May.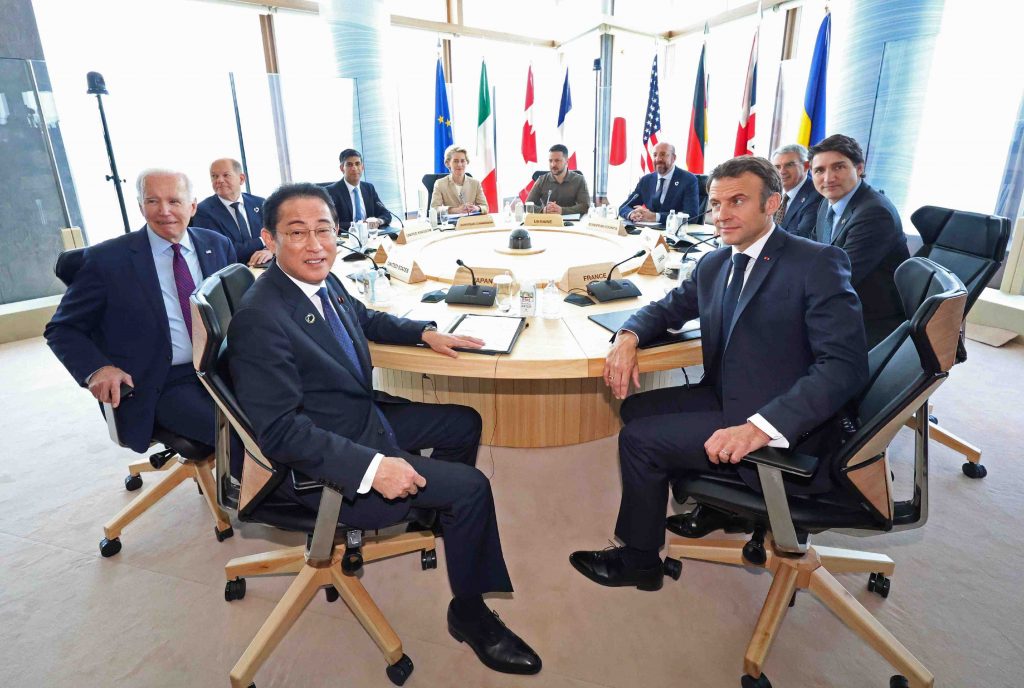 The High-Level Committee Meetings In Focus
For example, official reports of May's meeting indicate a lack of science and technology-specific discussion tracks. These tracks were first established at the 14th Joint High-Level Committee. At that time OSTP Director Kelvin Droegemeier led the science-specific track. And then-Deputy Chief Technology Officer of the United States (USCTO) Michael Kratsios led the technology-specific track. Their co-leader Japanese counterparts were Minister of Economy, Trade and Industry Masahiko Shibayama and Minister of State for Science and Technology Policy Takuya Hirai.
Staffing shakeups at OSTP and the Biden Administration's failure to nominate and confirm a USCTO may have shaped JHLC format changes and impacted the US decision to have only one delegation lead compared to Japan's two.
Other members of the American delegation outside of OSTP included representatives from the Department of State, National Science Foundation (NSF), National Institute of Standards and Technology (NIST), National Oceanic Atmospheric Administration (NOAA), Department of Energy (DOE), and the US Embassy.
The Japanese delegation included representatives from the Cabinet Office, Ministry of Internal Affairs and Communications (MIC), MOFA, MEXT, in addition to METI.
The JHLC as a whole was focused on three different topics:
Data science, quantum technology, and AI;
Climate change and technology; and
If the traditional JHLC meeting schedule resumes, a Joint Working-Level Committee Meeting may take place in 2024. That meeting would shape the next JHLC's priorities and policy tracks.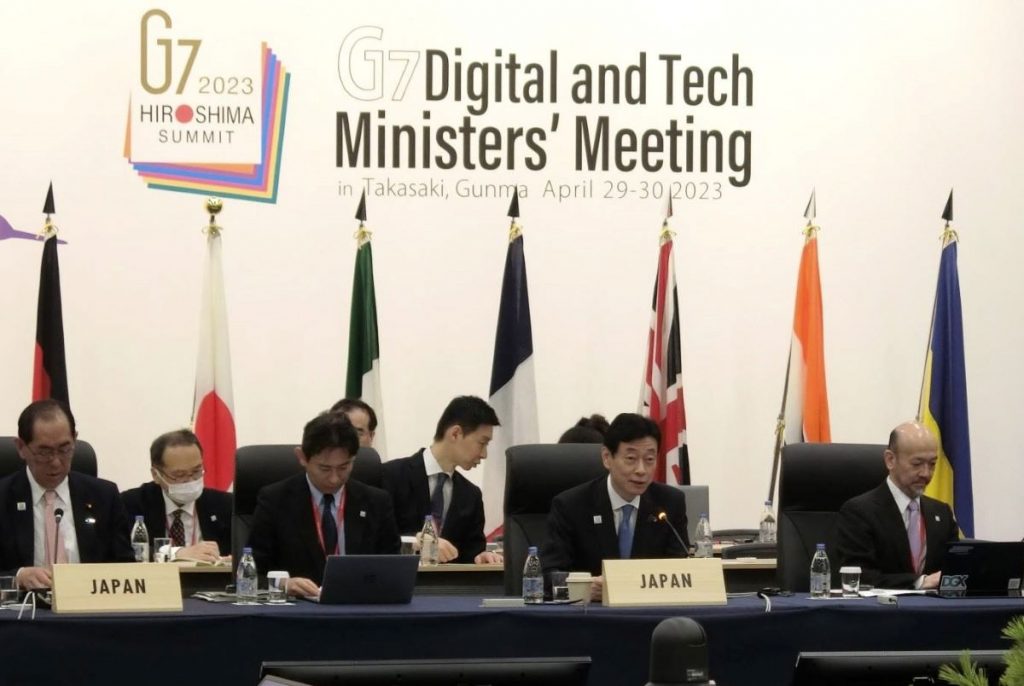 The G7 and Artificial Intelligence
Early May's G7 science and technology ministerial summit in Takasaki also helped inform Japan's approach, as the 2023 G7 president, to technology-related policies. Subsequently, the G7 Leaders' Summit in Hiroshima took up their recommendations.
In Hiroshima, G7 leaders including US President Joe Biden made big news by saying that G7 nations are "not decoupling" from China. That was despite established risks throughout critical technology supply chains. Artificial intelligence was another issue that helped shape leader-level discussions.
Japan called for "guardrails" when addressing artificial intelligence technologies that may have uncertain impacts. For example, generative artificial intelligence. This call may have been one of the biggest technology-related developments at the summit.
G7 leaders also proposed the establishment of a "Hiroshima AI Process." Under it, minister-level representatives will discuss artificial intelligence governance, intellectual property rights, and other issues related to generative AI. Governments will certainly meet on these topics in the future. Officials must promptly protect the rights of free speech and expression online. If they fail, their efforts may result in an online environment where users ultimately have fewer individual and intellectual property rights because of artificial intelligence advancements.
The official G7 leaders meeting readout cited the Takasaki summit's plan to promote interoperability for trustworthy artificial intelligence. That plan highlights building stakeholder awareness and capacity building. And it encourages the adoption of international AI standards as tools for "trustworthy AI."
These themes will likely be on display in technology-related discussions at the next G7 Trade Ministers' Meeting. That meeting is scheduled for October 28-29 in Osaka and Sakai, Osaka Prefecture.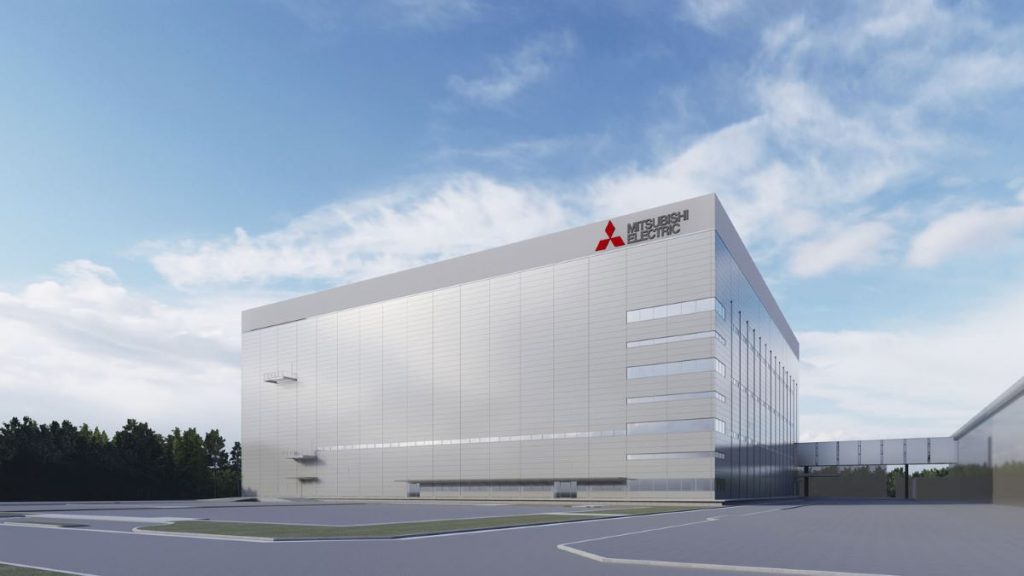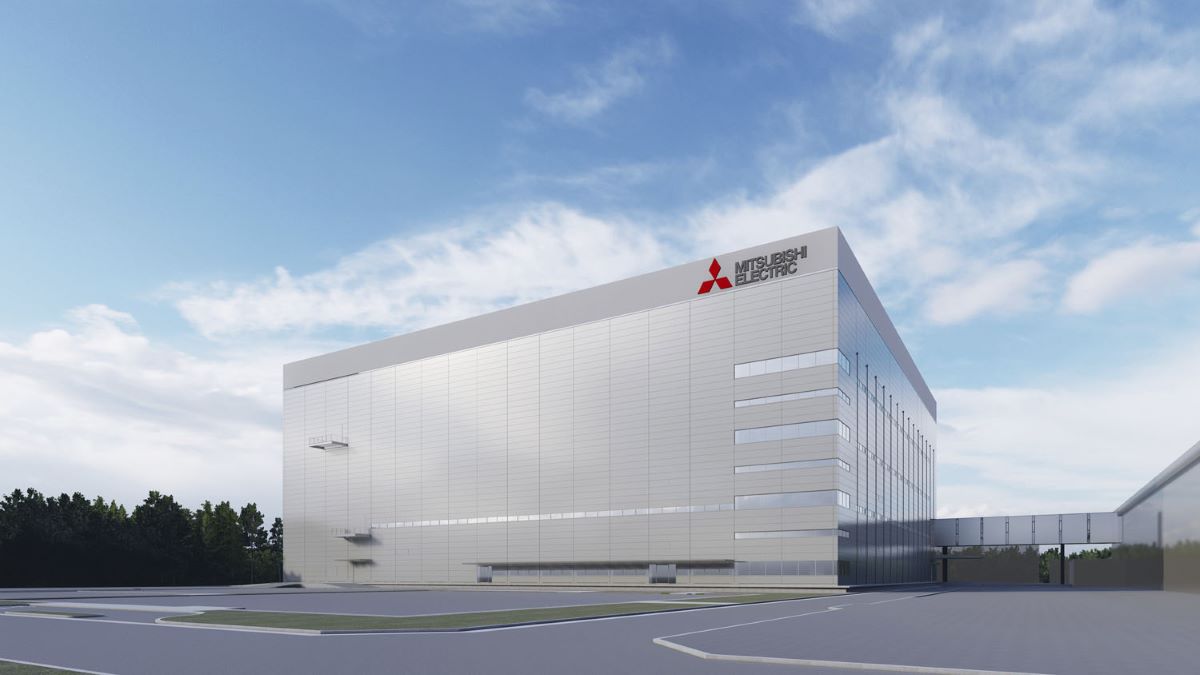 Chips and Supply Chain Efforts
The United States and Japan reached another agreement just days following the G7 Leaders Meeting. They agreed to deepen research and development (R&D) cooperation on microelectronics and other leading-edge technologies. This is part of broader supply chain efforts. These commitments came at the second Ministerial Meeting of the Japan-US Commercial and Industrial Partnership (JUCIP). That meeting was held on May 26 in Detroit, Michigan.
US Secretary of Commerce Gina Raimondo and METI Minister Yasutoshi Nishimura led the meeting. Their focus was on deepening Japan-US cooperation, expanding outreach to regional Indo-Pacific nations. They committed to strengthening supply chains by advancing Japan-US collaboration with those countries through the Indo-Pacific Economic Framework (IPEF).
At the bilateral level, Raimondo and Nishimura also announced the intent to encourage cooperation between the Leading Edge Semiconductor Technology Center of Japan, known as Rapidus, and the soon-to-be-launched National Semiconductor Technology Center (NSTC). Raimondo and Nishimura also said they planned on convening the second Japan-US Economic Policy Consultative Committee dialogue. That meeting would further coordinate on these issues.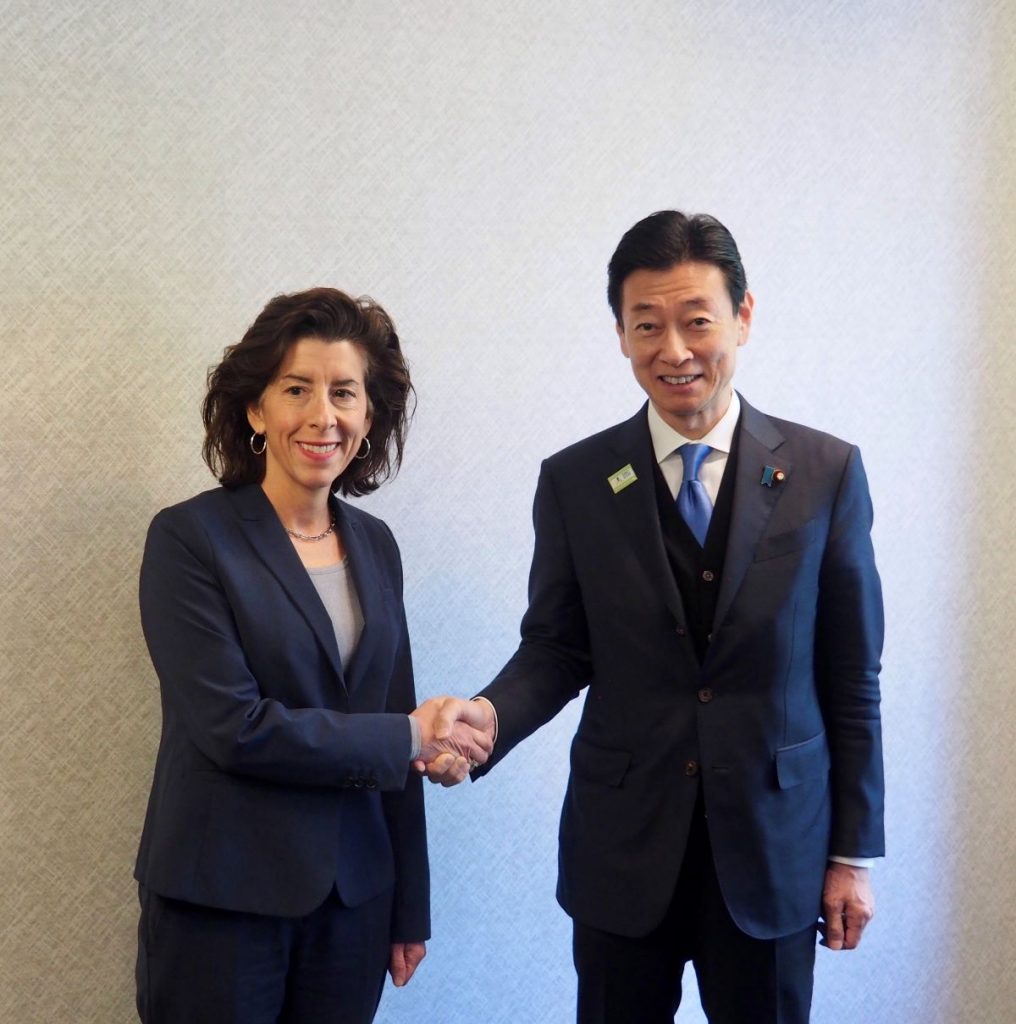 Continued Commitment on Export Controls
METI and the Department of Commerce also announced they remain committed to cooperating on export controls. They further extended their commitment to other measures to strengthen secure semiconductor supply chains.
Japan's decision to continue supporting US export control measures is a critical step. It helps ensure that export controls targeting Chinese manufacturers that began during the Trump Administration will be effective. In the months following the announcement, Japan has also announced plans with other parties. It reached agreements to increase semiconductor supply chain collaboration with India and the European Union. Japan and Europe also signed a Memorandum of Cooperation on semiconductors at the first Japan-EU Digital Partnership Council meeting on July 3.
In late July, China said that it was "deeply dissatisfied" with Japan's chipmaking-related export controls. Beijing claimed that they are directed at China. In a sign that both Japanese and American export controls may be having an impact on the Chinese semiconductor industry, Chinese Foreign Ministry spokeswoman Mao Ning urged Japan to refrain from "abusing" export control measures."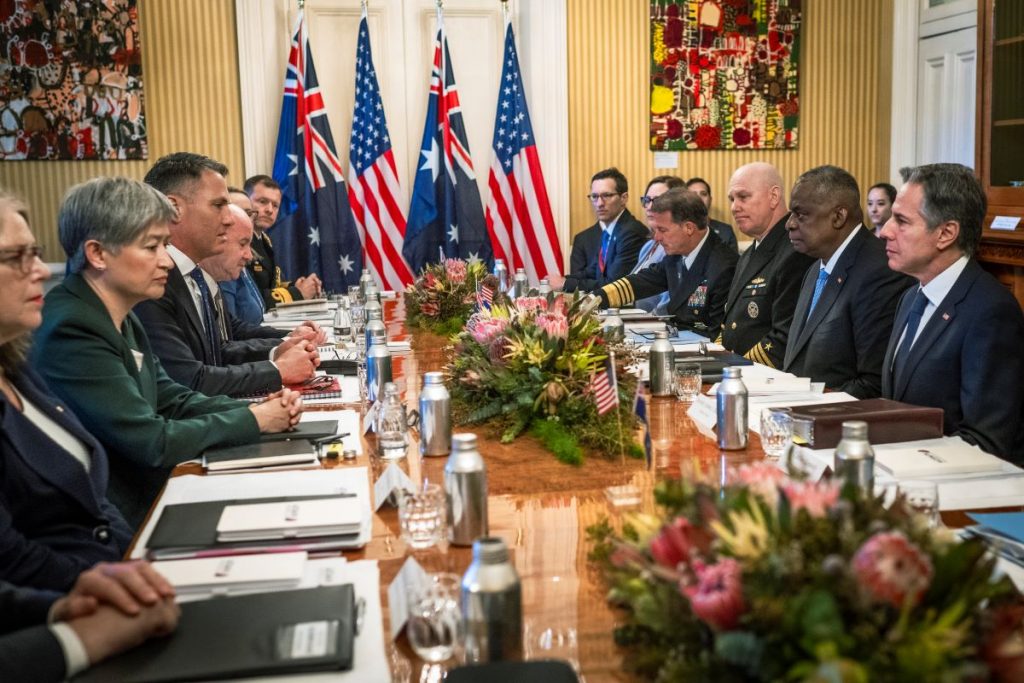 Other Policy Developments
Developments in US-Japan S&T policy have not been limited to discussions between the White House and the Kantei and the Department of Commerce and METI.
On July 28, US Secretary of Defense Lloyd Austin and Australian Deputy Prime Minister and Minister of Defense Richard Maries extended their comments to Japan. They announced that the US and Australia are looking to "integrate" Japan into various defense initiatives, including S&T cooperation.
At the agency level, the US Department of Energy also announced that it would be spending $2.2 million USD on at least 11 research projects with Japan. These focus on high-energy physics. The project research areas will include neutrinos, rare particles, dark energy, and the development of particle accelerator and detector technology.
What's Coming Next
Major meetings such as the G7 Trade Ministers' Meeting in October will almost certainly address digital- and technology-specific issues. No meeting will be more important, however, than the upcoming summit between Japanese Prime Minister Fumio Kishida and South Korean President Yoon Suk-yeol hosted by US President Joe Biden at Camp David.
According to a statement announcing the summit, the expanding trilateral relationship between the US, Japan, and South Korea, will be the main topic of discussion. Within the context of expanded cooperation across the Indo-Pacific, they will also review ways to address North Korean threats. Finally, they will consider deepening ties with the Association of Southeast Asian Nations, or ASEAN.
Biden, Kishida, and Yoon should use the summit to identify specific ways in which all three countries can coordinate export controls on microelectronics and other sensitive technologies. As well, they should identify specific ways to coordinate on chip production.
South Korea has been skeptical of some US-led approaches to chipmaking such as the "Chips 4" group. And the US government is currently considering extending exemptions on export controls against China that impact South Korean chipmakers. Concerned South Korean companies include Samsung and SK Hynix. So the timing is right to see if Washington, Tokyo, and Seoul can find a way forward on technology-related export controls and supply chain challenges.
RELATED:
Author: Erik M Jacobs