New Foreign Secretary Affirms Importance of Asia as Britain Faces Economic Turmoil at Home
"One thing that is certain is that the UK Government will always stand up for our sovereignty and economic security – and that of our partners." ーJames Cleverly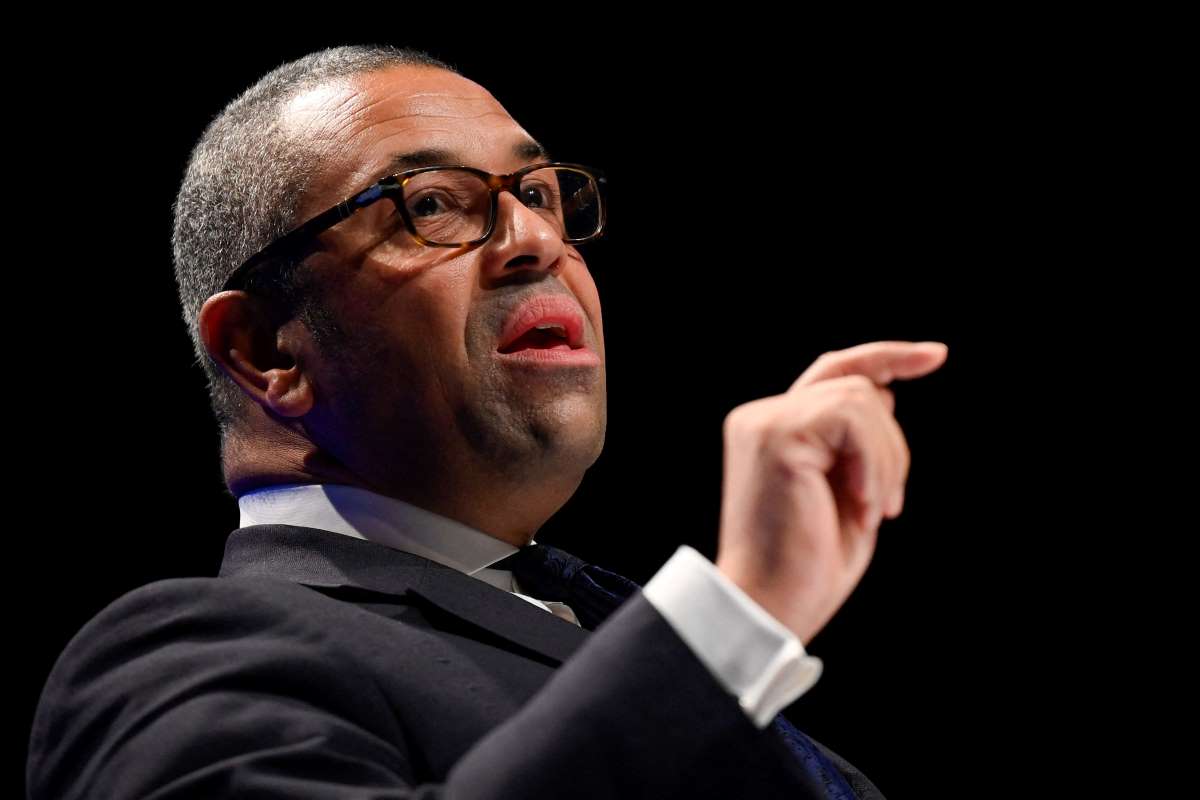 People get nervous in their first days in a new job - even very senior politicians.
When Liz Truss took to the airwaves to discuss the national finances, the new Prime Minister of Great Britain struggled to explain her ideas. Her interviews were marked by prolonged silences.
On the other side of the world, Britain's new Foreign Secretary, James Cleverly attempted to remain calm as he delivered a major speech to the Milken Institute in Singapore.
Despite distractions, he boldly stated his international vision. In normal circumstances, he might well have expected high praise from commentators at home.
Yet Mr Cleverly's speech was barely mentioned by the press and his trip to Asia was eclipsed by an economic crisis in the United Kingdom.
"It is a difficult time," Prime Minister Truss admitted in one of her stilted broadcast interviews. The majority of the press have concluded that much of the difficulty stems from a reckless decision by the government to cut taxes without a credible plan on how to pay for the policy.
The government later did a dramatic U-turn on its tax cut, in the wake of a horrified reaction from the press and a threat of rebellion by some of its own members of Parliament.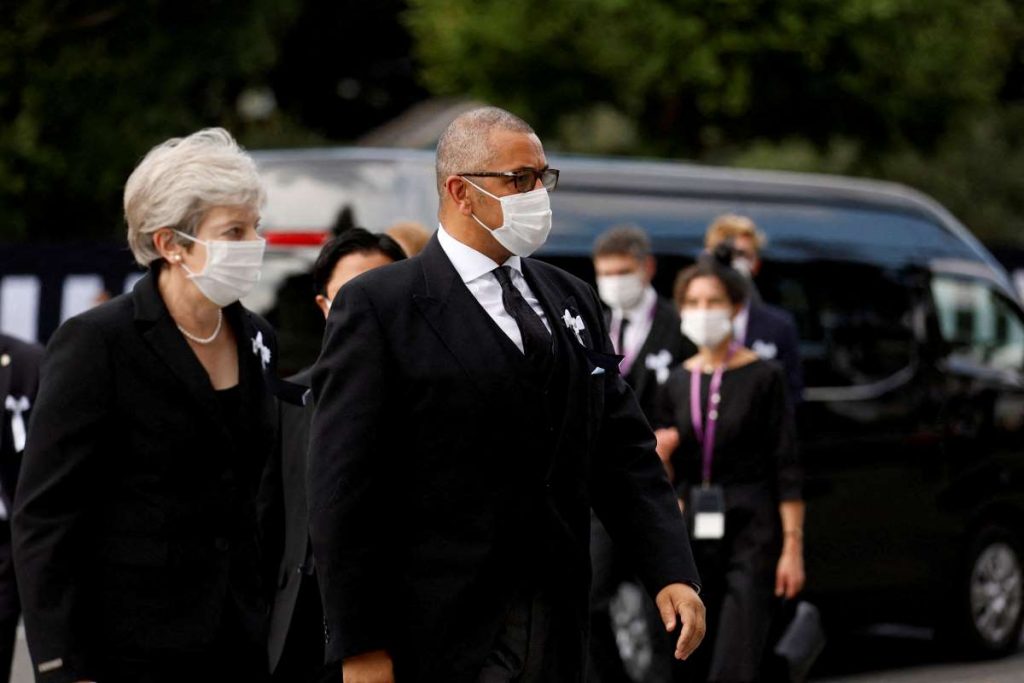 Economic Crisis
The markets were shocked. There were record falls in the value of the pound. The government was then rebuked sharply by the International Monetary Fund. Such intervention is rare. The IMF is usually more inclined to berate irresponsible leaders of developing countries for ignoring economic orthodoxy than to admonish a G7 prime minister.
Inevitably, the governing Conservative party has seen its opinion poll ratings slide. It is now far less popular than the opposition Labour party, instilling a sense of electoral doom among some Conservative MPs.
The Financial Times concluded "we are watching the real time implosion of the governing party"
The Economist ran a story on its front cover entitled: "How not to run a country" noting that "Liz Truss's new government may already be dead in the water."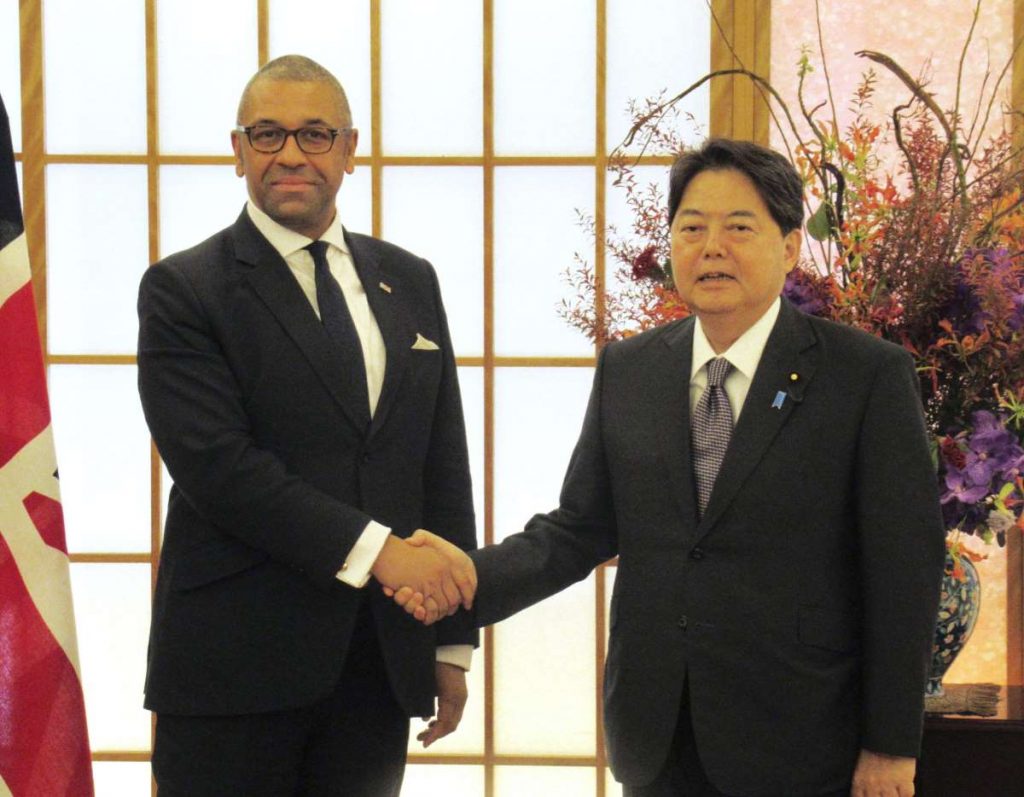 Tokyo Welcome
The crisis was mounting as Foreign Secretary Cleverly was on his Asian tour. He started the trip in Tokyo, where he met Foreign Minister, Yoshimasa Hayashi.
That meeting went well, with Minister Hayashi stating that Japan's relationship with the UK is closer than ever before.
The two ministers reaffirmed their commitment to a "Free and Open Indo-Pacific" ー a phrase first coined by former Prime Minister, Shinzo Abe. Mr Cleverly represented the United Kingdom at Mr Abe's state funeral which took place at the Nippon Budokan.
The Foreign Secretary then traveled to South Korea, where he was greeted by President Yoon Suk-yeol. Britain values warm relations with both Japan and South Korea and therefore quietly tries to diffuse tension between them.


China's Choice
For those listening closely, the speech in Singapore provided insights into how Mr Cleverly sees Britain's role in the world, following the UK's exit from the European Union. Its message was closely aligned with the Prime Minister Liz Truss's view of geopolitics and geoeconomics, according to Sam Hogg, author of the Beijing to Britain newsletter.
Mr Cleverly mentioned China several times:
Because China is a major global actor and driver of growth. It has lifted literally millions of people out of poverty. But, the lessons I take from watching China across my lifetime, is that when China departs from global rules and norms, when it aligns itself with aggressive countries like Russia – its standing in the world suffers. Now China will always have a choice about the direction that it wants to take.
But one thing that is certain is that the UK Government will always stand up for our sovereignty and economic security – and that of our partners.
And no UK government will ever turn a blind eye to repression, wherever it occurs.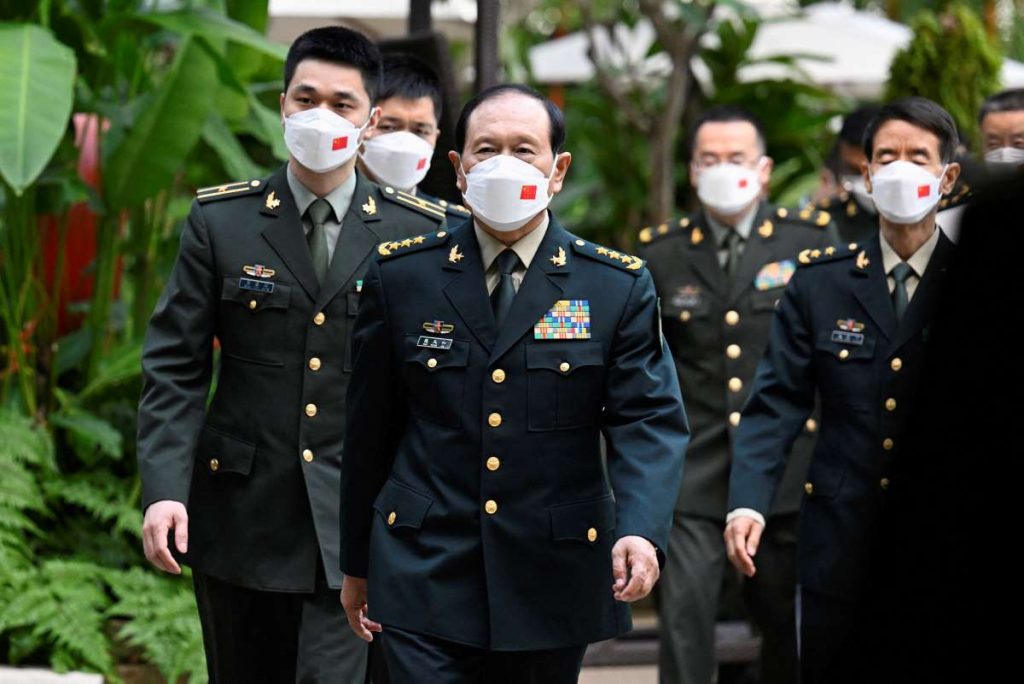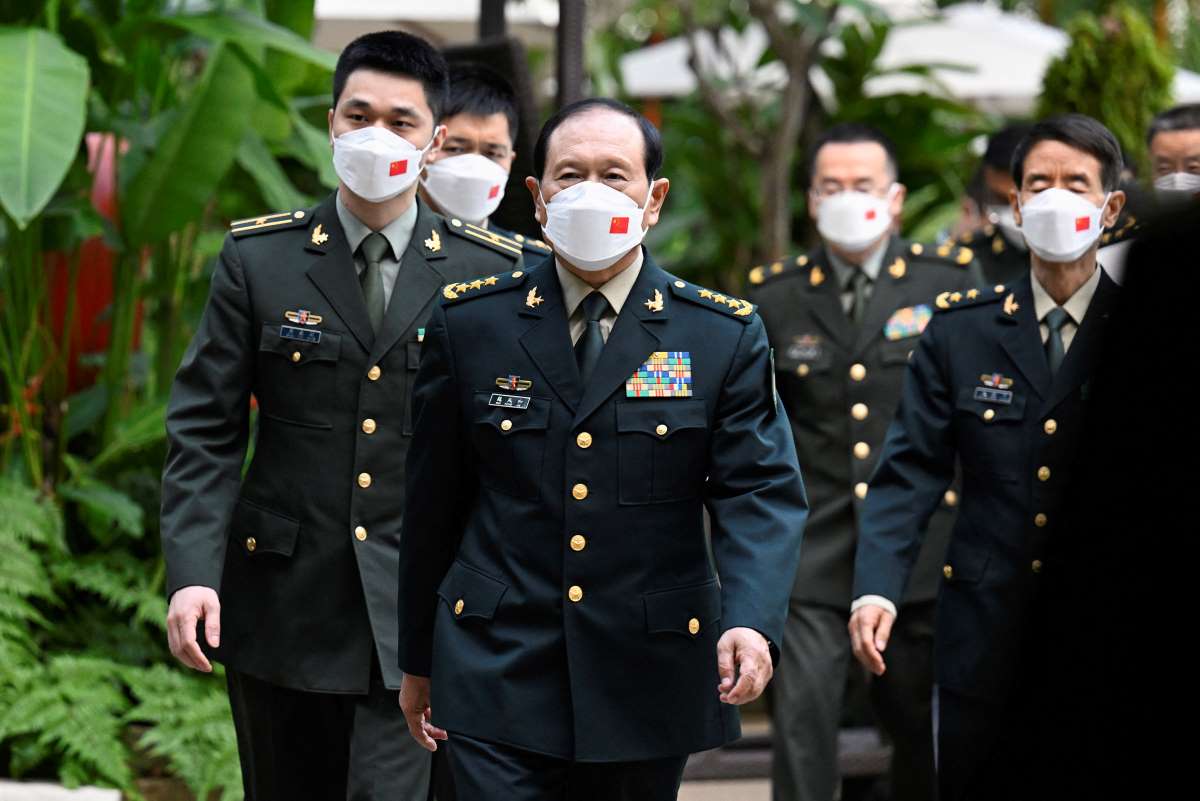 Threatening Behavior
Prime Minister Liz Truss is committed to enhancing the strategy of the Indo-Pacific tilt proposed by her predecessor, Boris Johnson.
Ms Truss told CNN recently that the UK will continue to work with its allies to ensure that "Taiwan is able to defend itself." According to the Times, the prime minister intends to redesignate China as a "threat" rather than a "systemic competitor".
However, there is limited interest in such semantics among the British public. Most people are far more concerned about runaway inflation, a wave of strikes across key industries and long waits to see a doctor.
So where does this leave Japan's special relationship with the UK?
The Japanese government appreciates support in the face of Chinese intimidation. Mr Cleverly was therefore an important guest in Tokyo, although he was clearly lower down the pecking order than America's Vice President, Kamala Harris, who led a large delegation from Washington to Mr Abe's funeral.
British government ministers recognize that their statements on policy are undermined by a patchy record on delivery and a sense that the Conservatives long period in power will end within the next two years.
Under Prime Minister Truss, Britain has lurched further to the right in terms of economic policy than the Japanese LDP.
Prime Minister Fumio Kishida's New Capitalism agenda, which he recently outlined to the United Nations General Assembly, offers a gentler, more inclusive approach than the current "growth at all costs" drive of the British Conservatives.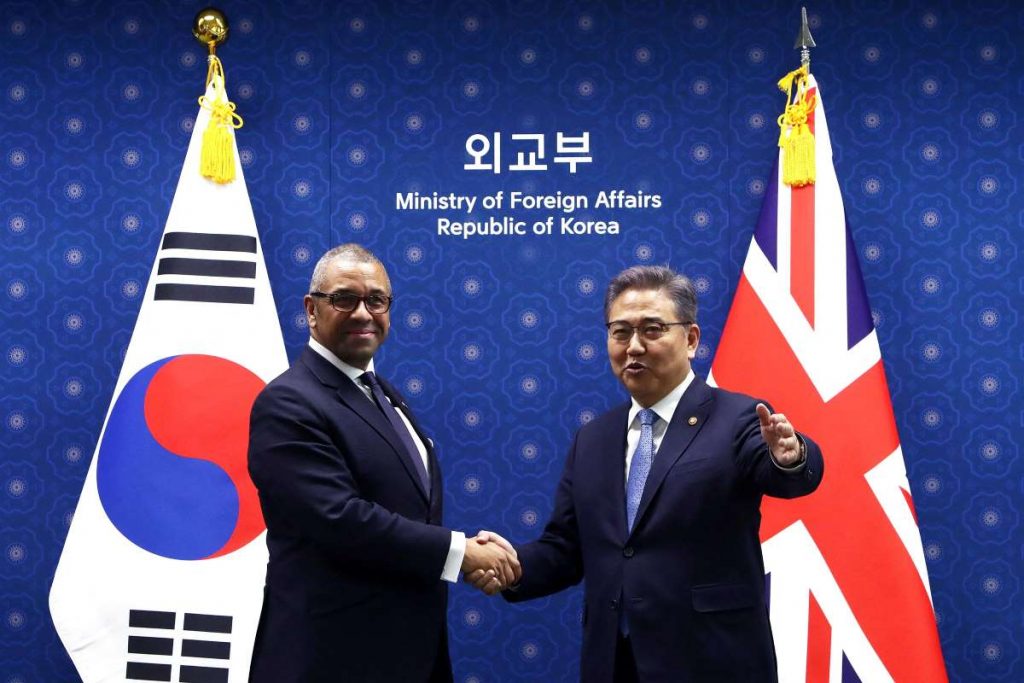 Security and Stability
China takes note of any friction between the UK and its partners in the Indo-Pacific.
The British tend to have an overinflated idea of their own importance, according to the Chinese propaganda outlet, the Global Times. "Britain's national strength is constantly declining, and the country's political, economic and military capabilities are not as strong as before," it said.
The Global Times claimed that Britain's actual capabilities do not match its diplomatic ideals so the country "can only prove its relevance in the Indo-Pacific by hitching the ride of United States hegemony."
Fortunately for the British, it is only China that looks upon the United Kingdom as a revanchist imperialist power, or an American pawn undermining Asia's peace and stability.
The more prevalent view in Asia is that the UK has a "positive vision of growth and security," as mentioned by Foreign Minister Cleverly in Singapore.
He pledged the UK will remain a committed, reliable partner to the region. However, it may be down to another type of government to define Britain's role in Asia and the world, as the Conservative era appears to be drawing to an ignominious close.


RELATED:
Author: Duncan Bartlett
Duncan Bartlett is a regular contributor to JAPAN Forward. You can read his other articles and essays here.