No Criticism Allowed: Xi and Putin Tighten their Sphere of Influence and Grasp on the Media
Putin and Xi pick International Democracy Day for a summit of the Shanghai Cooperation Organization, as the UN raises an alarm on growing threats to democracy.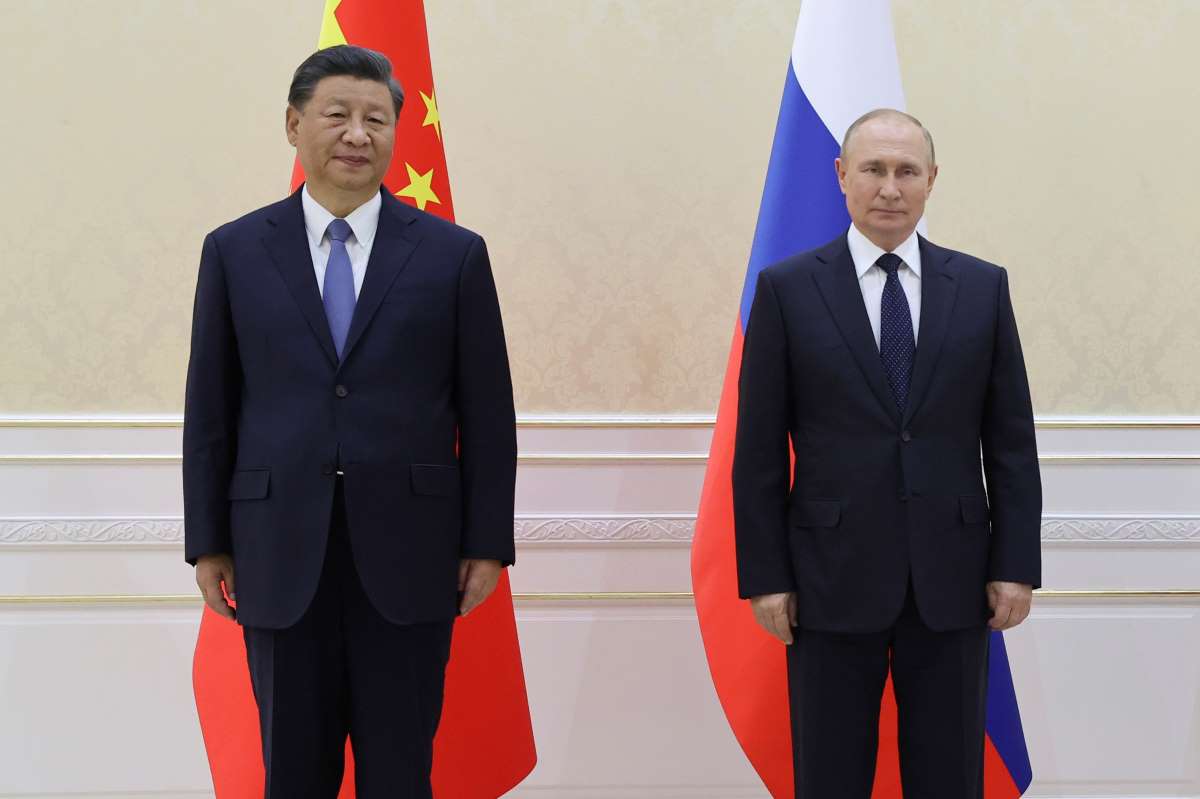 The leaders of Russia and China met in Uzbekistan on a date which had been designated by the United Nations as International Democracy Day.
The UN used the occasion to warn that democratic principles are constantly under threat.
"Now, more than ever, democracy is backsliding, civic space is shrinking, distrust, mis- and disinformation are growing while threats to the freedom of journalists and media workers are increasing," it said.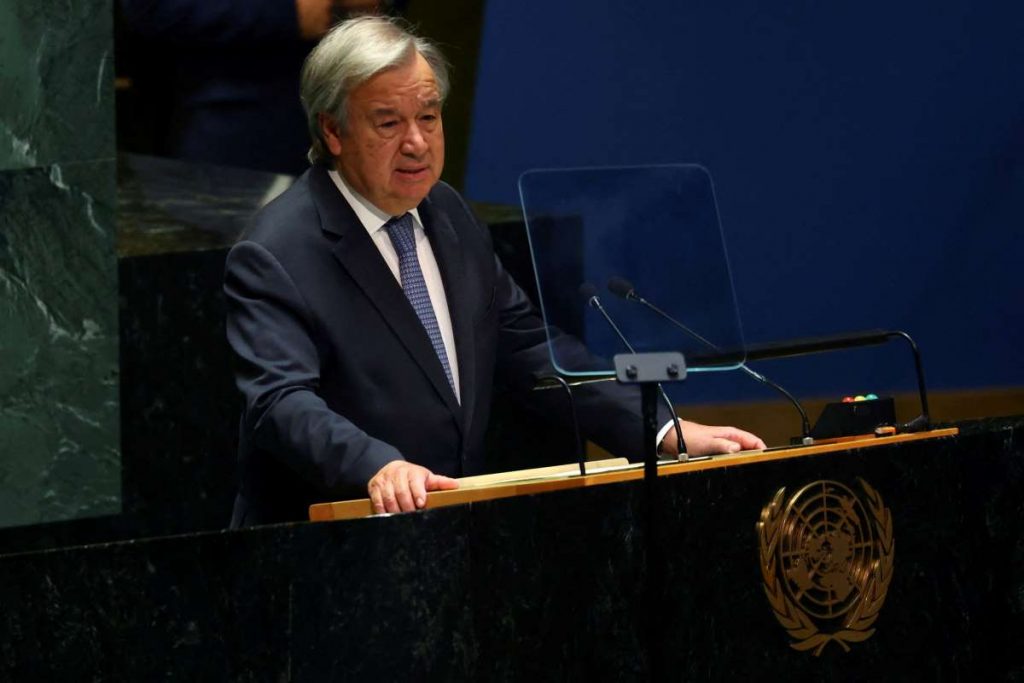 "Without a free press, democracy cannot survive. Without freedom of expression, there is no freedom," warned the UN's Secretary-General Antonio Guterres.
The press ー free and otherwise ー came out in force to capture the moment Xi Jinping and Vladimir Putin shook hands. Television channels in the leaders' home countries carried the historic moment live.
The campaign group Reporters Without Borders ranks Russia and China near the bottom of the list of countries on its 2022 World Press Freedom Index. It describes China as "one of the world's most repressive autocratic regimes, which uses its legislative arsenal to confine its population and cut it off from the rest of the world, especially the population of Hong Kong."
Russia is on the organization's red list, indicating a "very bad" press freedom situation. Reporters Without Frontiers notes that "despotic regimes that control their media and online platforms are waging propaganda wars against democracies."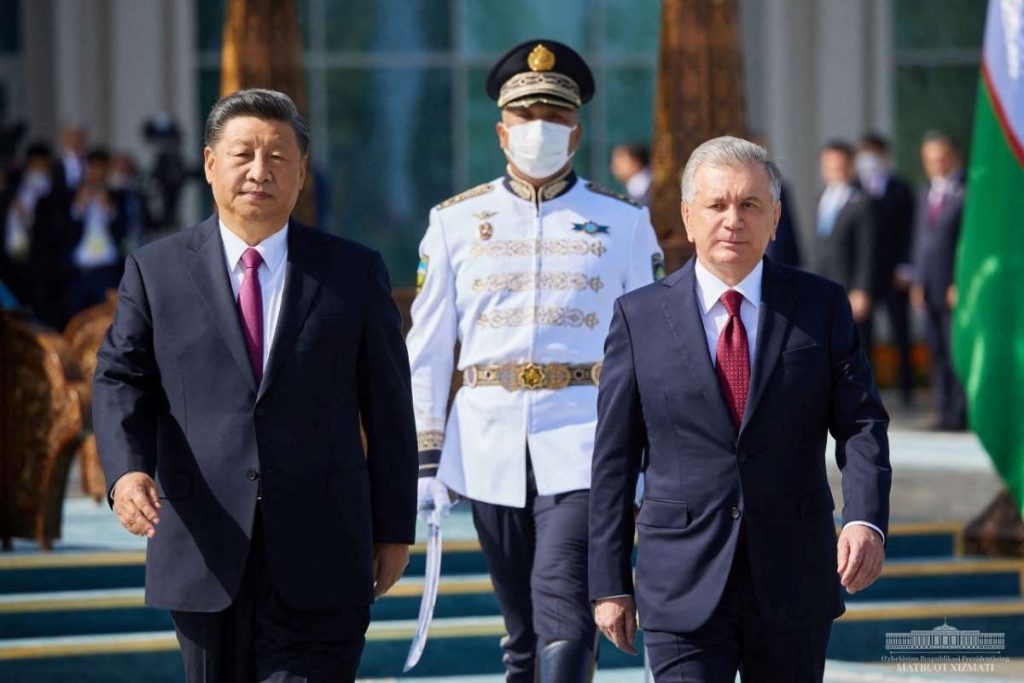 No Criticism Allowed
The Uzbek president, Shavkat Mirziyoyev stood beside his VIP guests as the cameras rolled.
The press serves state interests in Uzbekistan, and TV and radio stations only transmit official propaganda. Meanwhile, privately owned channels abstain from any criticism for fear of being shut down, according to Reporters Without Borders.
The heads of government were attending a summit of the Shanghai Cooperation Organization (SCO) and were joined by leaders from Turkey, Azerbaijan, Armenia, Mongolia, Iran, Belarus, Tajikistan, Kyrgyzstan, Kazakhstan, Pakistan and India.
For various reasons, all of those nations have tensions with the West and there were no Western countries involved in the event. Japan was not invited.


Tense Relations
Pakistan's Prime Minister Shehbaz Sharif chose to attend the summit despite a crisis at home, following devastating floods.
This drew criticism from some of the press in Pakistan, where the media is relatively free.
Pakistan's President Arif Alvi - who remained in Islamabad - issued a statement supporting the UN's International Day of Democracy.
He told Radio Pakistan that the country "stands firm" in its commitment to true democracy. He then took a dig at India, describing the citizens of "Indian illegally occupied Jammu and Kashmir" as oppressed and voiceless people who "cannot exercise their democratic right of self-determination".
It is not just India and Pakistan which harbor resentments. Distrust undercuts relations between many of the SCO's member states. Armenia and Azerbaijan have recently been fighting each other.


Chinese, Indian Leaders Meet
However, China and India sought to de-escalate the tension on their border prior to the meeting between Narendra Modi and Xi Jinping in Uzbekistan. India will soon assume the rotational presidency of the SCO and will host the next summit of its leaders in 2023.
Mr Modi has refused to condemn Russia's invasion of Ukraine. Yet, India remains part of an informal security pact with the United States, Australia and Japan, known as the Quad.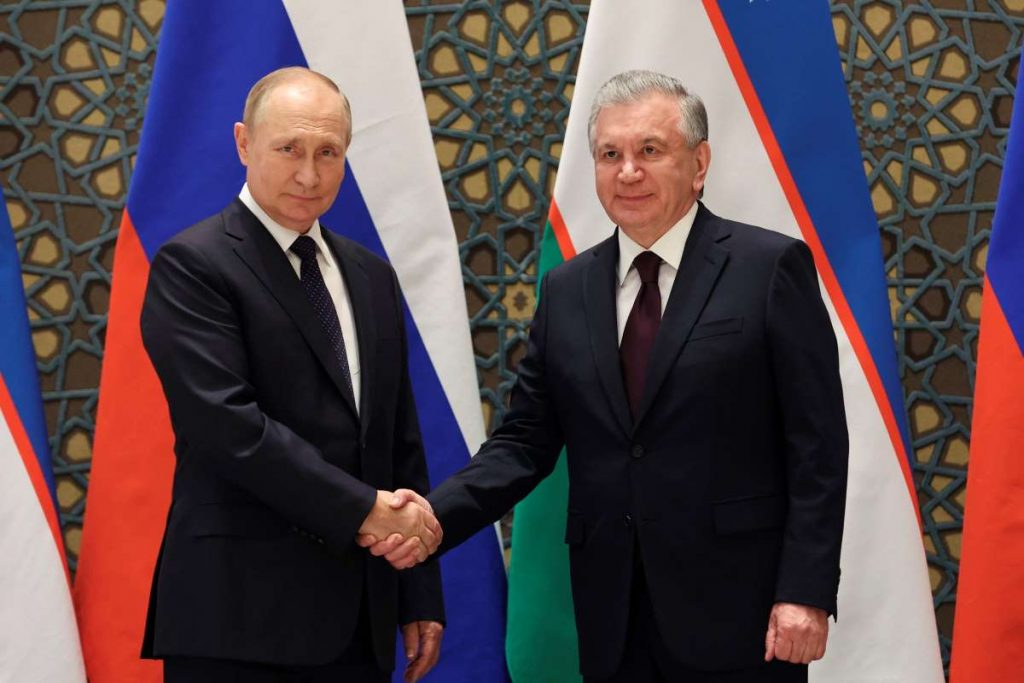 Challenging Liberal Values
Turkey is often regarded as a Western ally but President Tayyip Erdogan held friendly discussions with President Vladimir Putin in Samarkand. Turkey and Russia often push the line that the liberal democracies of the world are in a state of terminal decline, while autocratic systems should command respect.
This is also a motif of Chinese propaganda, so it was therefore significant that as the summit was taking place in central Asia, the Russian and Chinese navies conducted joint exercises in the Pacific Ocean - monitored closely by Japan's self-defense services.
China has refrained from censuring the Russian attack on Ukraine. And Chinese state media takes a pro-Russia stance in reporting the war, while criticizing NATO. Since the invasion, China has imported record amounts of Russian energy, taking advantage of price discounts due to Western boycotts.


Xi's Kazakhstan Stop
Xi Jinping paid a brief call to Kazakhstan before his arrival in Uzbekistan for the summit.
While there, he made an intriguing statement.
"No matter how the international situation changes, we will continue to resolutely support Kazakhstan in protecting its independence, sovereignty and territorial integrity," Xi was quoted on saying on the website of the Kazak president. He added that China would "categorically oppose the interference of any forces in the internal affairs of your country."
Experts on international relations will puzzle over what those words mean in the context of China's position on the Russia-Ukraine war.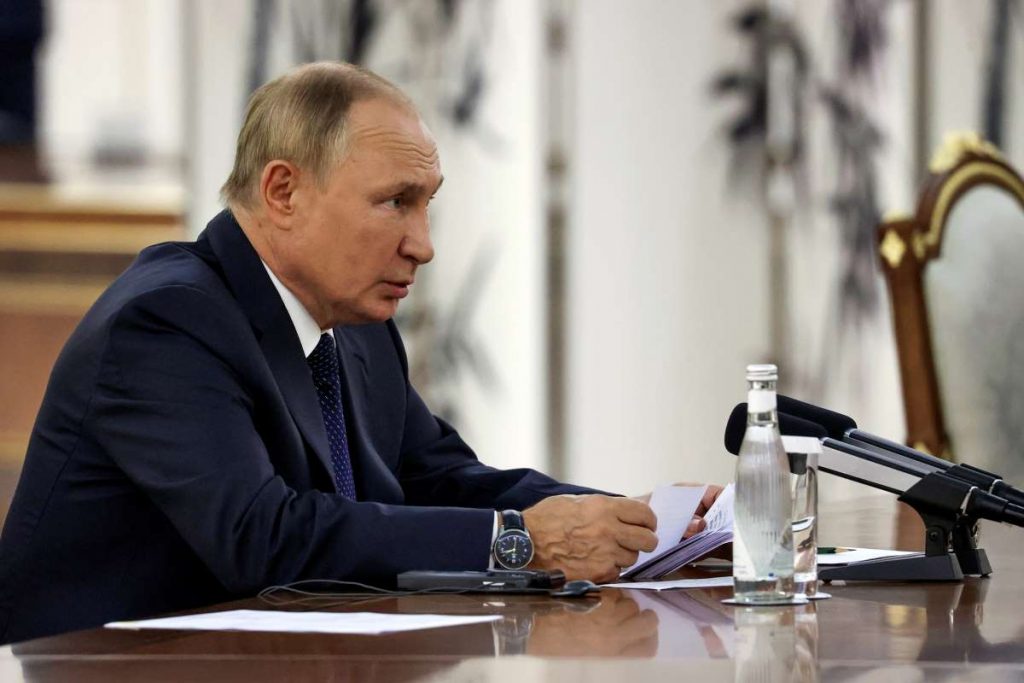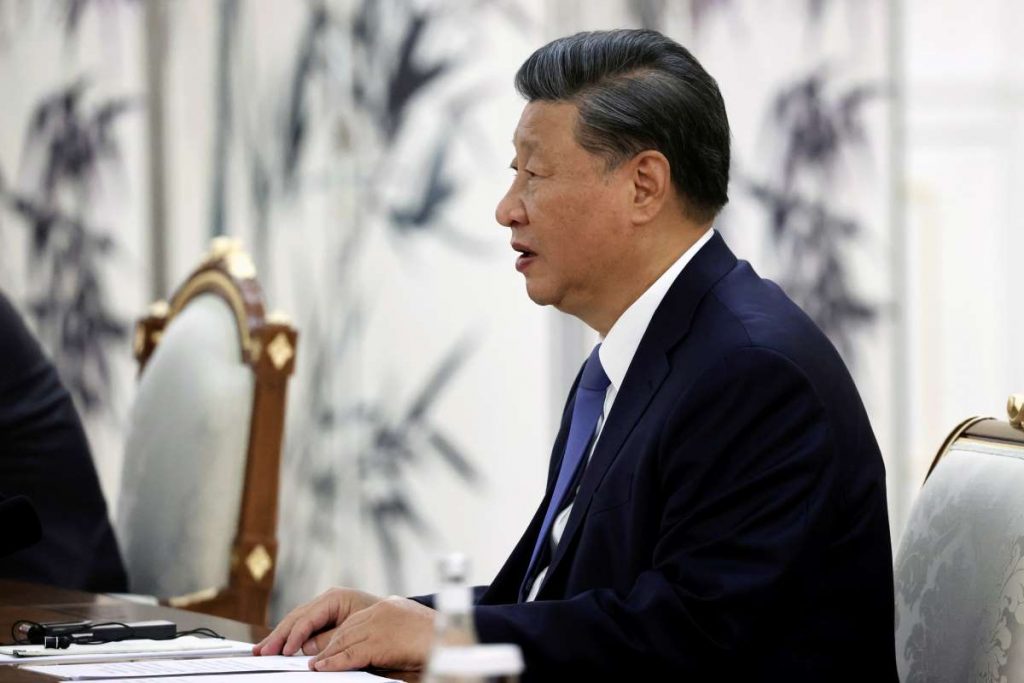 Freedom of Expression
The goal of Xi Jinping's trip to Asia was to bolster his image as a key player in a non-Western-led order and his actions and speeches will be presented in the best possible light by the Chinese press.
Reporters Without Borders notes: "The propaganda department of the Chinese Communist Party sends a detailed notice to all media every day that includes editorial guidelines and censored topics."
Meanwhile, the United Nations' is using its own communication channels to remind people of a clause contained in Article 19 of the Universal Declaration of Human Rights, which states: "Everyone has the right to freedom of opinion and expression; this right includes freedom to hold opinions without interference and to seek, receive and impart information and ideas through any media and regardless of frontiers."


RELATED:
Author: Duncan Bartlett
Duncan Bartlett is a regular contributor to JAPAN Forward. You can read his other articles and essays here.