Nobel Prize Winner Akira Yoshino: The Humble Man Behind the IT Revolution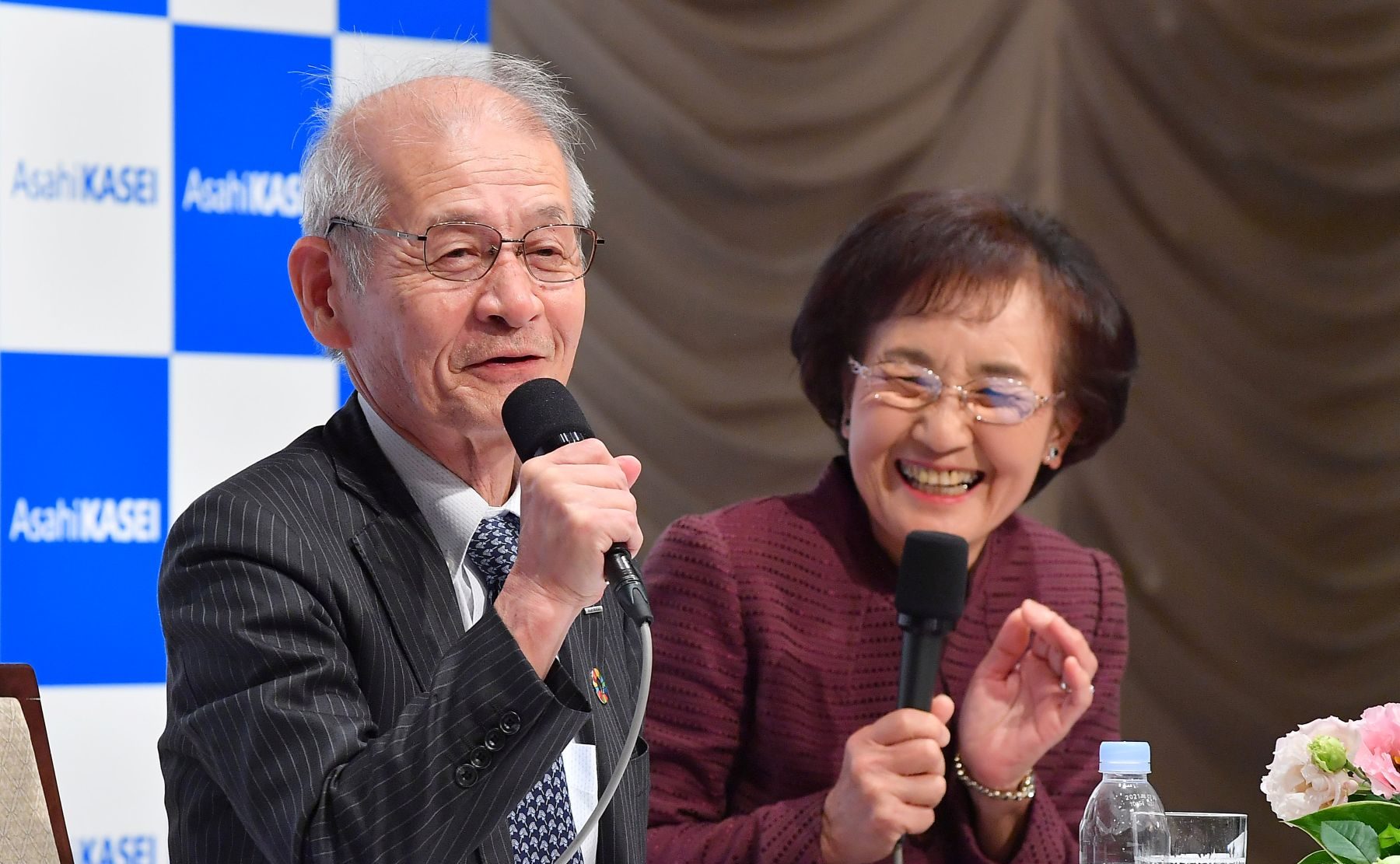 The Royal Swedish Academy of Sciences awarded the 2019 Nobel Prize in Chemistry to Akira Yoshino, together with Stanley Whittingham and John Goodenough, for their respective contributions in creating the lithium battery — a hardware now found in everyday devices, such as laptops, mobile phones, and even electric cars.
Akira Yoshino was a particularly interesting choice as a Nobel Prize winner because, unlike many before him who were academics, he came from an industry background. In fact, he is thought to be only the second Japanese winner of the Nobel Prize in Chemistry to come from an industry background after Koichi Tanaka, who won the accolade in 2002.
At a press conference at the Imperial Hotel on Thursday, October 10, which Yoshino attended with his wife Kumiko, the scientist who had worked almost all his life at Asahi Kasei Corporation, a global chemical company, replied politely to journalists' questions while displaying an infectiously happy grin. He also thanked people for their support and encouraged everyone to keep reaching for their own goals until the end.
Gratitude to Colleagues and Supporters
Yoshino graduated from Kyoto University, which he defined as a "place with a rebellious spirit," where "people do things everyone else doesn't, and don't do things everyone else does."
For most of the nearly-90-minute press conference, instead of talking about what he had done, Yoshino instead stressed the gratitude he felt for all the people who had helped along the way. Even regarding his own lithium battery discoveries, he attributed part of his success to timing: he was researching the right thing at the right time.
"If I had to choose my moment of serendipity, it would be that I was blessed that I was living at the right time. I started researching lithium batteries in 1981. That was roughly at the same time as John Goodenough had breakthroughs in his research. Had that not been the case, perhaps there would have never been a connection."
His breakthroughs are what allow ordinary people to do something so simple as to use their cellphones. For this, he received congratulations and appreciation from many quarters. His reply: "I am grateful that one can become close to regular people."
The Future of Japanese Business
Yoshino shared his opinions on the future of Japanese business, starting from the common criticism that Japanese technology isn't dominating the market, not even the market for lithium batteries themselves.
"It is a fact that the number of batteries [produced in Japan] is going down. But the [statement] that electronics are not doing well, I don't think that is true…. In the case of lithium batteries, for example, specific parts…like the separator inside the battery, Japan is still at the fore," he said.
"So perhaps people have overtaken in things you see on the outside, like the phone, the battery, but if you look at the inside, which perhaps doesn't stand out as much in people's memory, Japan is still at the forefront," he added.
Yoshino also argued against the fears that some quarters feel about the future of the locomotive industry. He said the crisis in the industry was more about the changing times.
"I think that the industry will change immensely in the next 5 or 10 years. It's true with electric cars, but also with AI technology, and automated vehicles. I therefore think that the structure itself of the industry will change," he said.
Yoshino pointed out that companies need to sink or swim: "I think that if companies take advantage of this, many companies will be able to do well. But if there are mistakes in the method, and people don't try to change that, there is a risk of having great damage [to the company]. It was the same in the IT revolution, even with the batteries…I think it's what is happening now."
Professor Yoshino showed that he is a proponent of AI technology in the fight against climate change. He said: "I think AI and other technologies will become an enormously powerful weapon against environmental change. I think it will be difficult to fight climate change with just batteries."
The Man Behind the Science
The new Nobel laureate and Kyoto University graduate managed to make himself even more endearing through his inspiring interaction with his wife and the sheer positive energy in everything he said.
Just minutes after journalists had nagged his wife Kumiko for personal details on the relationship between them, Yoshino kindly smiled and replied: "My wife is very shy, so she isn't very good at speaking about private things, but I want to thank everyone for the interest in any case." He later joked that he'd "probably been a nuisance for her at some point."
Kumiko Yoshino, in response, said: "I just thought I was marrying a salaryman. I never thought I was going to marry a scholar."
Perhaps the most endearing part of the press conference came when Yoshino — an Asahi Kasai fellow who now teaches at Meiji University — was asked if he was worried about giving a lecture at the Nobel Prize Ceremony in English.
His placid reply: "No, I am not worried about that at all. What me and my wife are worried about however, is — well, the dance?! I didn't know, I kind of wonder, do we really have to do it?"
Let us hope the dance will go well! In the meantime, stay tuned for the Nobel Prize awards ceremony and banquet, which is set to take place in Stockholm, Sweden, on December 10, 2019.
Author: Arielle Busetto