Nuclear Deterrence: 'Now is the Time,' Says Grandchild of Atomic Bomb Survivor
"There can be no way to protect our country just by advocating non-nuclearism," declared the granddaughter of a survivor of the Hiroshima atomic bomb.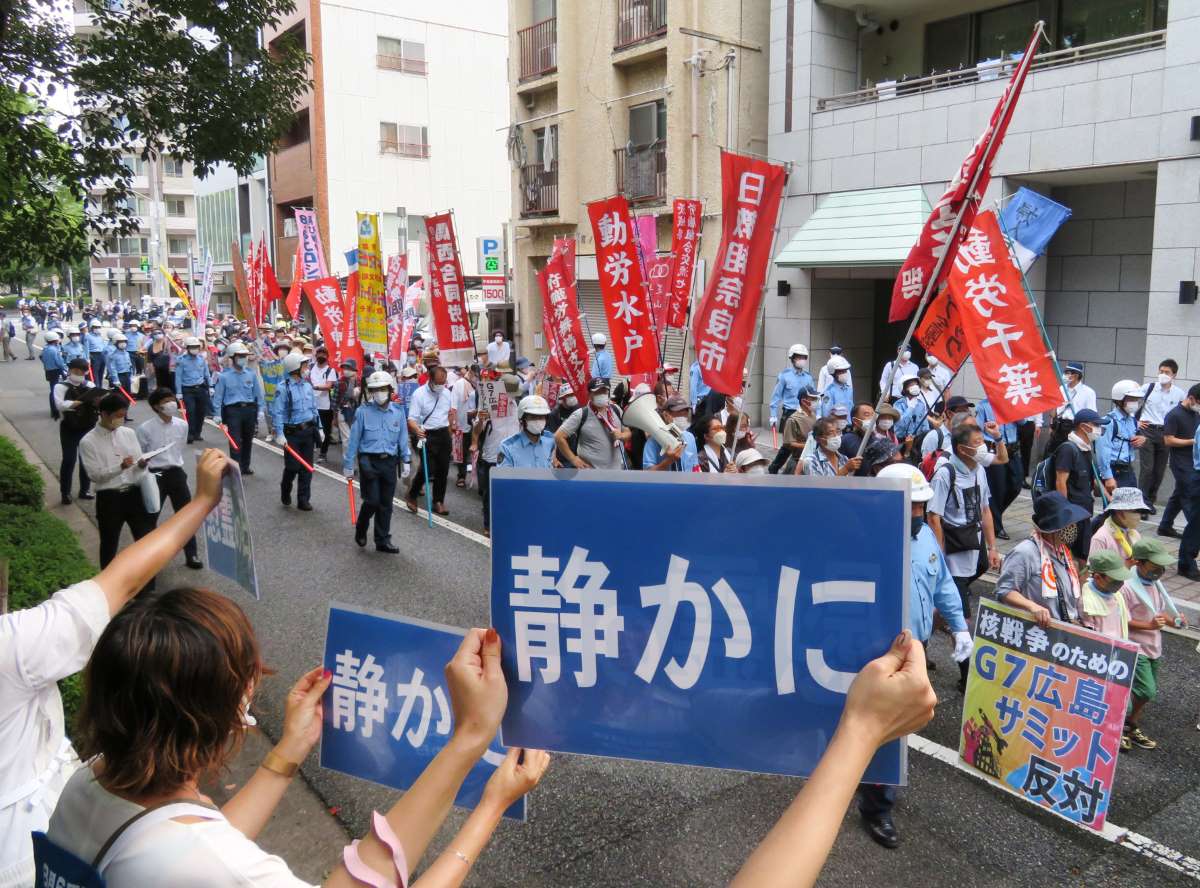 "Don't repeat the same mistake as 77 years ago." Japan's security is threatened by Russia, which has invaded Ukraine, as well as by China and North Korea, which have built up their nuclear arsenals, says a woman from Hiroshima.
She is the granddaughter of an atomic bomb survivor. And she is appealing for a breakaway from ideological pacifist theories that deviate from global realities.
Japan, as the only country in the world ever to have suffered atomic bombings in war, must expand its power to deter nuclear weapons, she declares.
Kotoe Hashimoto, 33, currently lives in Tokyo. While working as a company employee, she also writes for various publications such as monthly magazines. This summer Hashimoto's book, Hibaku Sansedaikara iu Nihon wa Kaku Buso Seyo (translation: "As a 3rd Generation Atomic Bomb Survivor, I say Japan Should Have Nuclear Weapons") published by WAC inc. in Japanese.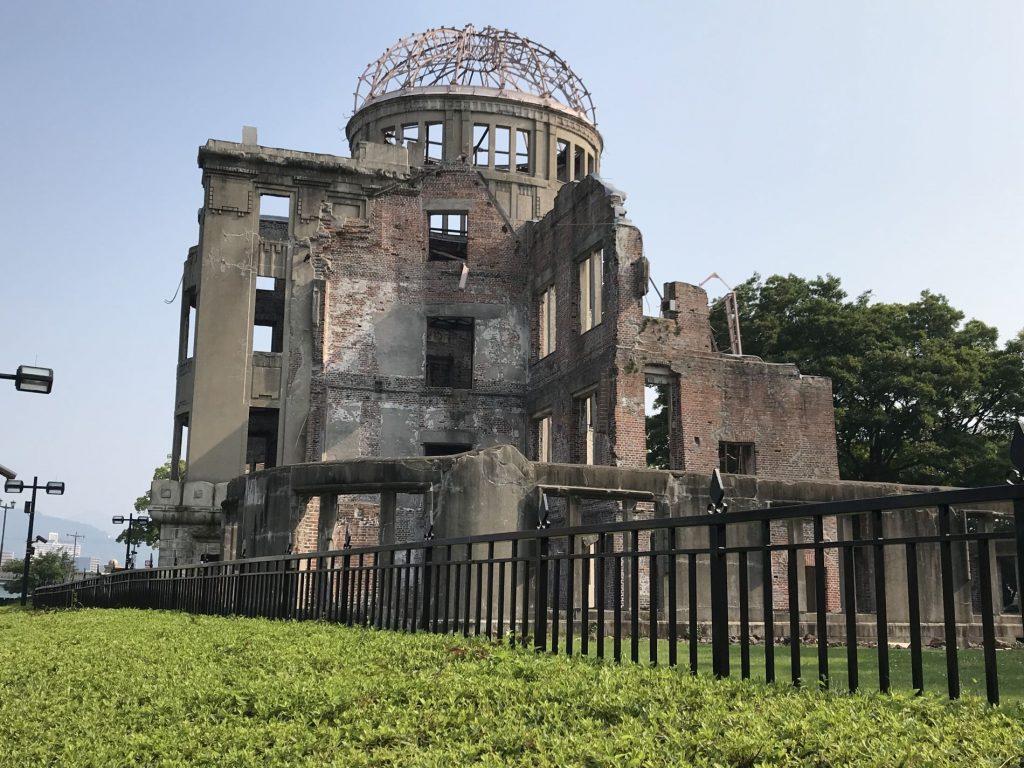 Victims Because Japan Had No Deterrence
Her late grandmother was in Hiroshima on August 6, 1945, when the atomic bomb fell and was exposed to radiation. The atomic bombs were dropped on Japan, she remembers being told by her grandmother, "only because they didn't have their own new type of bombs."
"We were shown animations of the war every time the anniversaries of the atomic bombs approached, Hashimoto explains, "with such scenes as human eyes melting under heat rays. It was part of what was touted as 'peace education,' so that fear of war was instilled in us."
"But no teacher told us how war could be avoided," she adds.
Some teachers went so far as to insist that the communist Soviet Union's nuclear tests were "for peaceful purposes," while nuclear capabilities of the United States were "aimed at waging war," Hashimoto reminisces. "Their words evoked a feeling of strangeness in my heart even as a child."
"Even now," she continues, "I think those teachers were using thought control to try and make us accept a specific ideology."
An Atmosphere Stifling Discussions
In fact, even in civic movements in Hiroshima, as is the case with other places, there is not a universal focus on non-nuclear and antinuclear policies. "However, the antinuclear message was drummed into children through education as they grew up, which created a repressive atmosphere," she says, "effectively curtailing discussions about nuclear deterrence."
Antinuclear movements have been credited as the only correct approach because no atomic bomb has been dropped on Japan in the 77 years since the end of the war, and because of the government's adherence to its Three Non-Nuclear Principles, she explains. Consequently, she adds, discussion of nuclear deterrence has been stifled.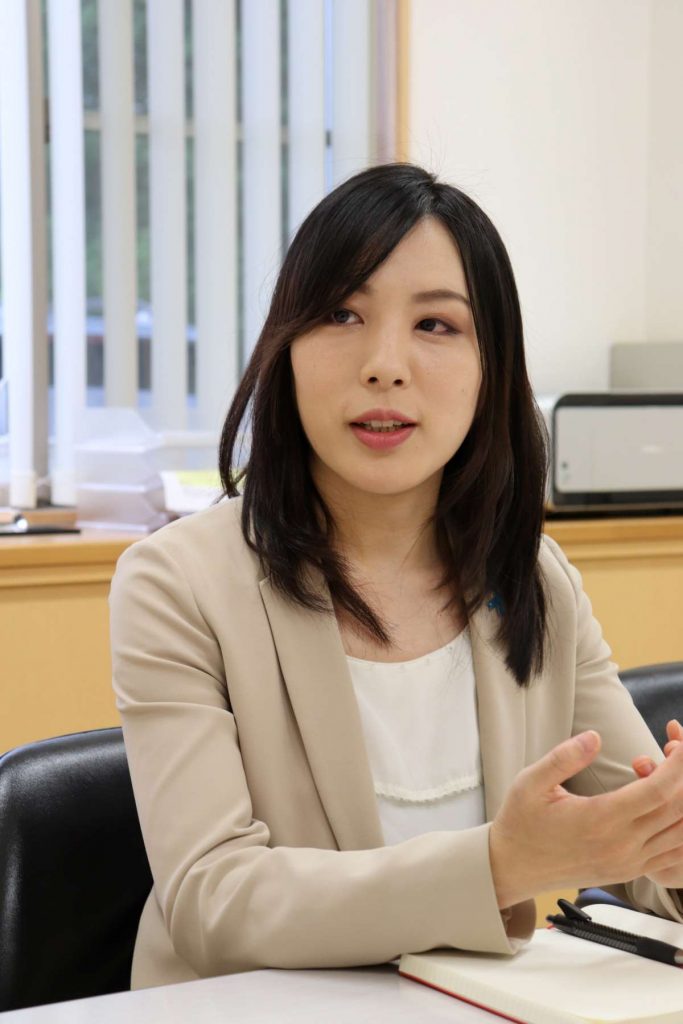 "We will not be able to achieve peace and security for Japan by turning a blind eye to impending external crises and ideologically advocating for the abolition of nuclear weapons," Hashimoto stresses.


Nuclear Sharing
Japan's ultimate security tool is the nuclear deterrence (nuclear umbrella) provided by the United States. Worthy of note, Germany and some other members of the North Atlantic Treaty Organization (NATO) have nuclear sharing arrangements with the United States.
As Hashimoto puts it, "Japan, the only country in the world to have suffered the calamity of nuclear weapons, also has the right to nuclear sharing arrangements under its alliance with the United States."
Russian President Vladimir Putin took a hardline posture of not hesitating the use of nuclear weapons when he launched the invasion of Ukraine. Faced with the cold reality of international politics and as the mother of three children, Hashimoto says she couldn't help but raise her voice "since we have the obligation to pass on a peaceful and safe country to the next generation."
Seeing the tragedy of Ukraine without nuclear arms, there is growing public opinion in Japan seeking calm discussion of our country's participation in nuclear-sharing, according to Hashimoto.
"There can be no way to protect our country just by advocating non-nuclearism," she declares. "We must abandon that delusion."


RELATED:
(Read the article in Japanese at this link.)


Arthor: Koki Yata, The Sankei Shimbun