OBITUARY | Chikage Oogi: An Unsurpassed Feat of Political Firsts
To say Chikage Oogi was an exceptional woman would be a gross understatement. It seems impossible that one person's life could be marked by so many firsts.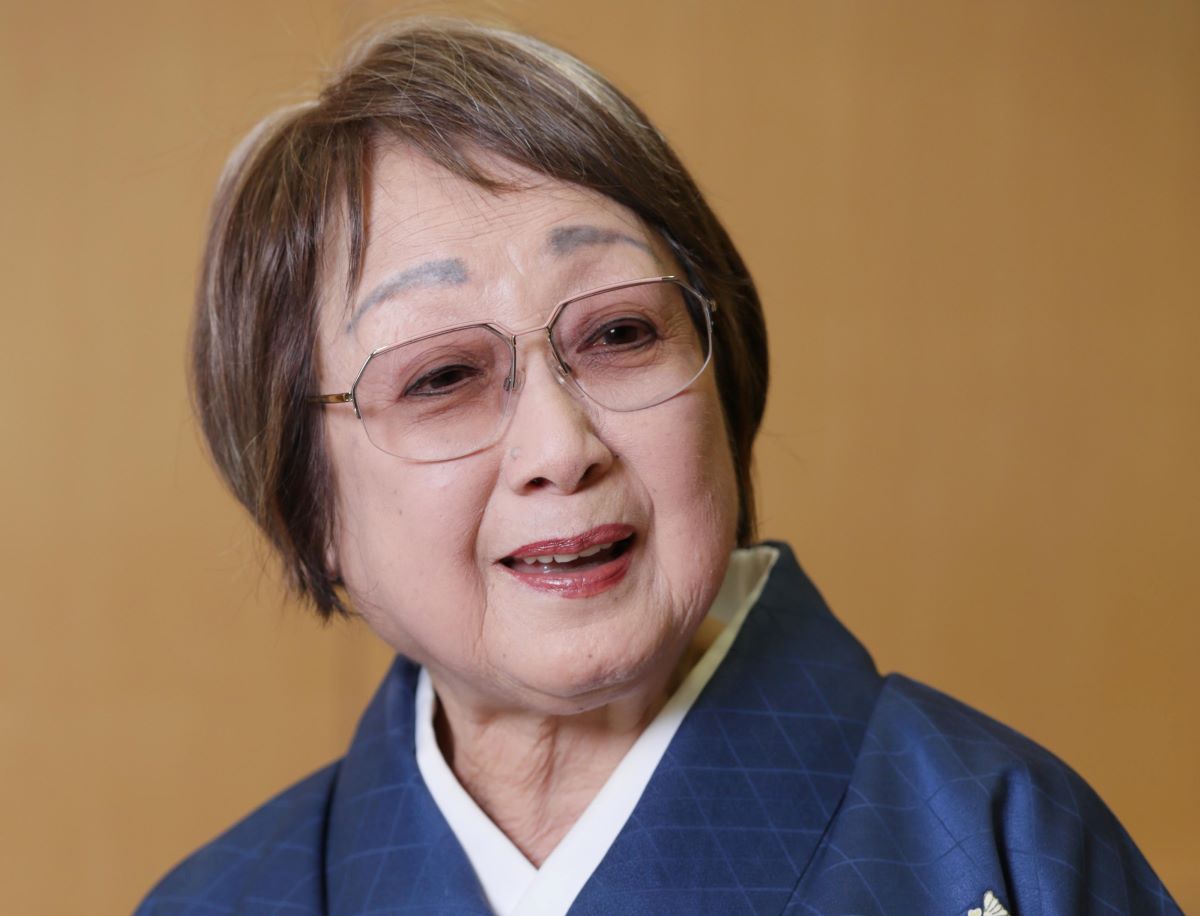 Chikage Oogi, a Japanese actress and politician, died of esophagogastric junction cancer on March 9 at a hospital in Tokyo. She was 89 years old.
Oogi was a woman of many firsts. She was the first female President of the House of Councillors, the first female Minister of Construction, and the first-ever Minister of Land, Infrastructure, Transport, and Tourism, a new position at the time.
A memorial service will be held on March 27 at noon at the Koshoden Hall in Zojo-ji temple, 4-7-35 Shibakoen, Minato City, Tokyo. The chief mourner will be her eldest son, Tomotaro Hayashi, a kabuki actor whose stage name is Ganjiro Nakamura.
A Popular Actress and TV Show Host
Oogi was born and raised in Hyogo Prefecture. After graduating from Kobe High School, she joined the musical theatre troupe Takarazuka Revue. As an actress, she played the heroine in films such as Teru Hi Kumoru Hi ("Sunny Days and Cloudy Days"). She later joined Toho Entertainment.
In 1958, she married kabuki actor Kotaro Hayashi, whose stage name was Nakamura Senjaku II and later Sakata Tojuro IV. The Japanese government designated him as a Living National Treasure in 1994.
Oogi rose to prominence for her roles in TV dramas and as the host of Fuji TV's tabloid show 3ji No Anata ("You at 3 pm").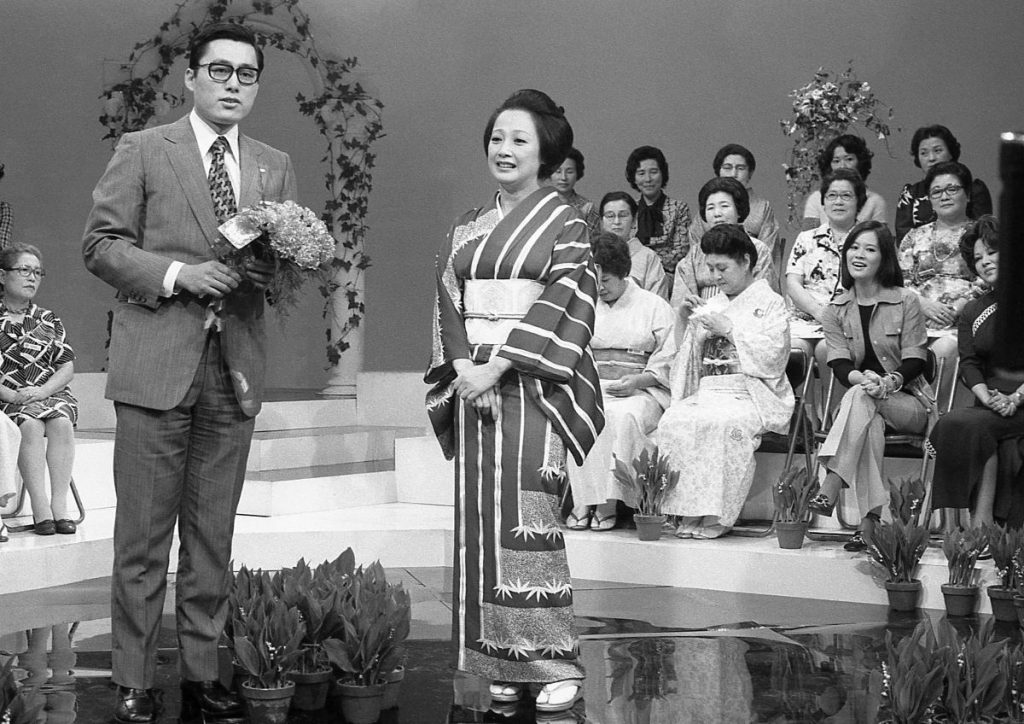 The First of Many Firsts
In 1977, Oogi became the first person from Takarazuka Revue to run for and be elected to the House of Councillors as a member of the Liberal Democratic Party. She served for five terms.
In 1994, Oogi left the LDP and joined the Japan Renewal Party, New Frontier Party, and then the Liberal Party.
Oogi left the Liberal Party in 2000 to form (and soon lead) the Conservative Party to maintain a ruling coalition with the LDP and New Komeito (now Komeito). Oogi rejoined the LDP in 2003.
Furthermore, in July 2000, Oogi was appointed Minister of Construction and Director General of the National Land Agency in the second Yoshiro Mori Cabinet. She then became the first woman to hold the newly inaugurated role of Minister of Land, Infrastructure, Transport, and Tourism in 2001. Her office continued under the Junichiro Koizumi Cabinet. In 2004, Oogi was elected President of the House of Councillors.
Oogi left politics in 2007 to support her husband, stating her wish to devote her time to her family while she still had the strength. In 2010, the Japanese government awarded her the Grand Cordon of the Order of the Paulownia Flowers. Oogi was the first woman to receive this honor.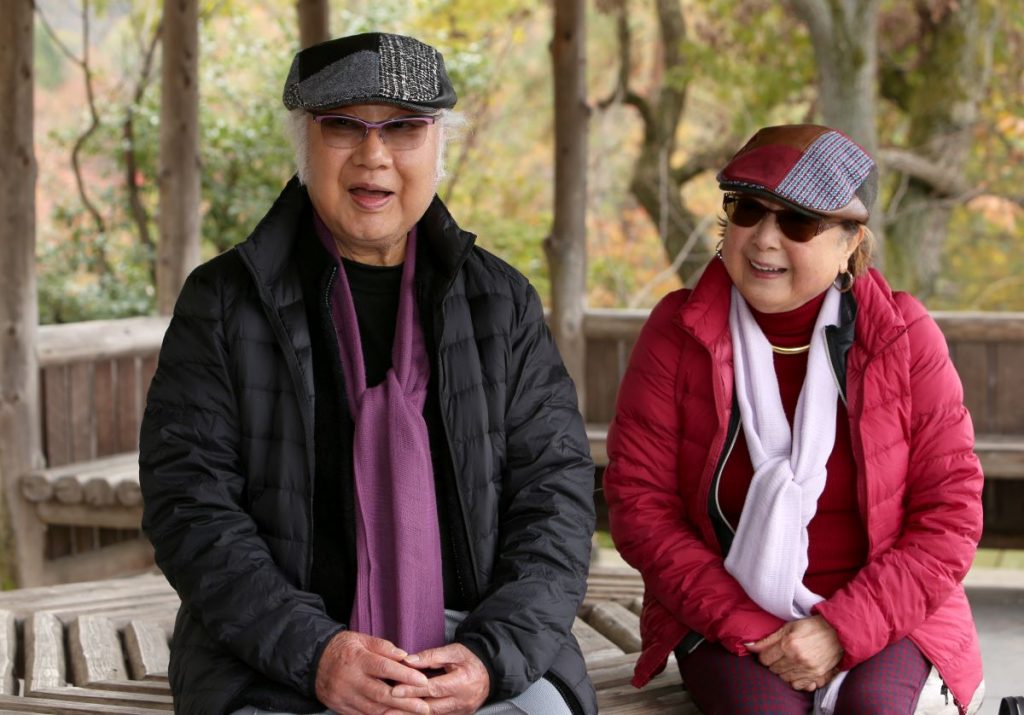 Paving the Way for Younger Women
"I experienced a lot of firsts," Oogi reflected at a press conference in May 2007, when she announced her retirement from politics. Indeed, her political career was one marked by many firsts.
Following her retirement, Oogi published her memoir Ketsudan no Toki ("A Time of Decision") in 2007. She wrote, "I was under a lot of pressure to make sure no one would say, 'As I thought, women are no good! I'll never give this job to a woman again.' Rather, I needed to pave the way for my juniors by demonstrating that choosing a woman was a good decision."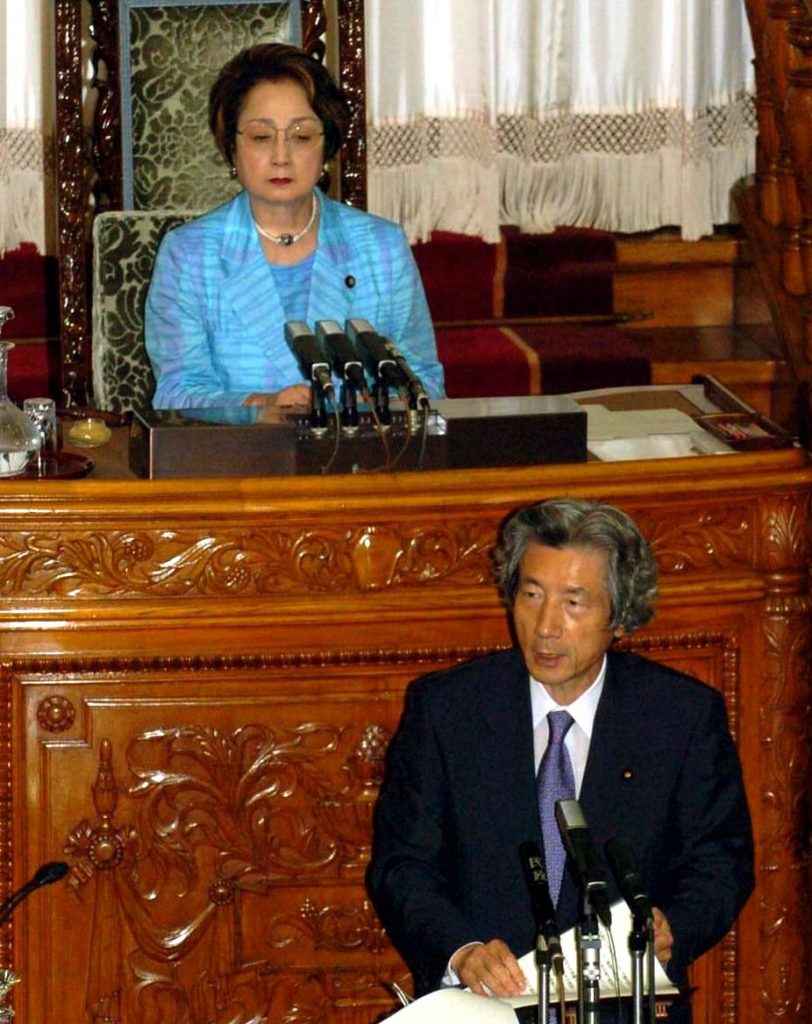 Honesty is the Best Policy
Oogi never sugarcoated her words as she moved from one political party to another. It was her creed to "never lie," because "nothing is more powerful than the truth."
According to her memoir, Oogi was appointed as the first female Minister of Construction under the Yoshiro Mori Cabinet despite being "a complete novice in construction administration."
Given that her predecessor had recently been arrested, some saw her appointment as an attempt to avoid criticism from the opposition. At the inaugural press conference, Oogi stated bluntly, "I sometimes wonder why I was chosen."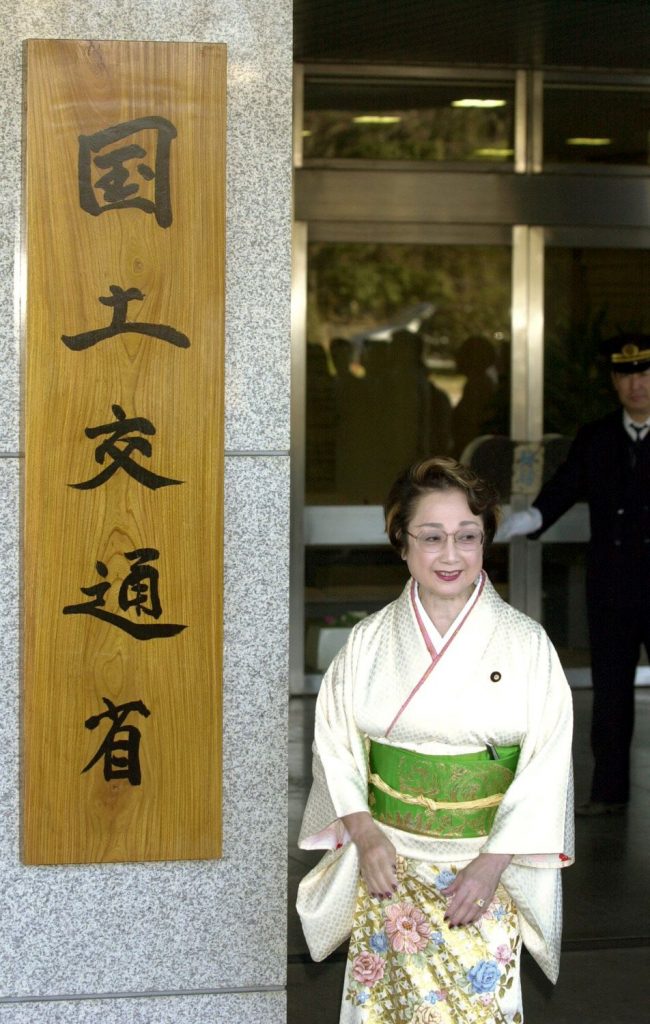 Oogi was also a proud conservative and reformer. She hoped that the House of Councillors would take the lead on fundamental national issues such as Constitutional revision.
Toshiro Nikai is a founding member of the Conservative Party and former secretary general of LDP. He reflected, "She [Oogi] played a major role in national politics and contributed greatly to the development of the nation."

RELATED:

(Read the article in Japanese.)

Author: The Sankei Shimbun