OBITUARY | Fidel Ramos, Former Philippine President and Japan's 'Good Old Friend,' 94
"We have recovered, together with Japan, the familiarity of friends, the good will of old neighbors, the understanding and compassion of human beings for one another."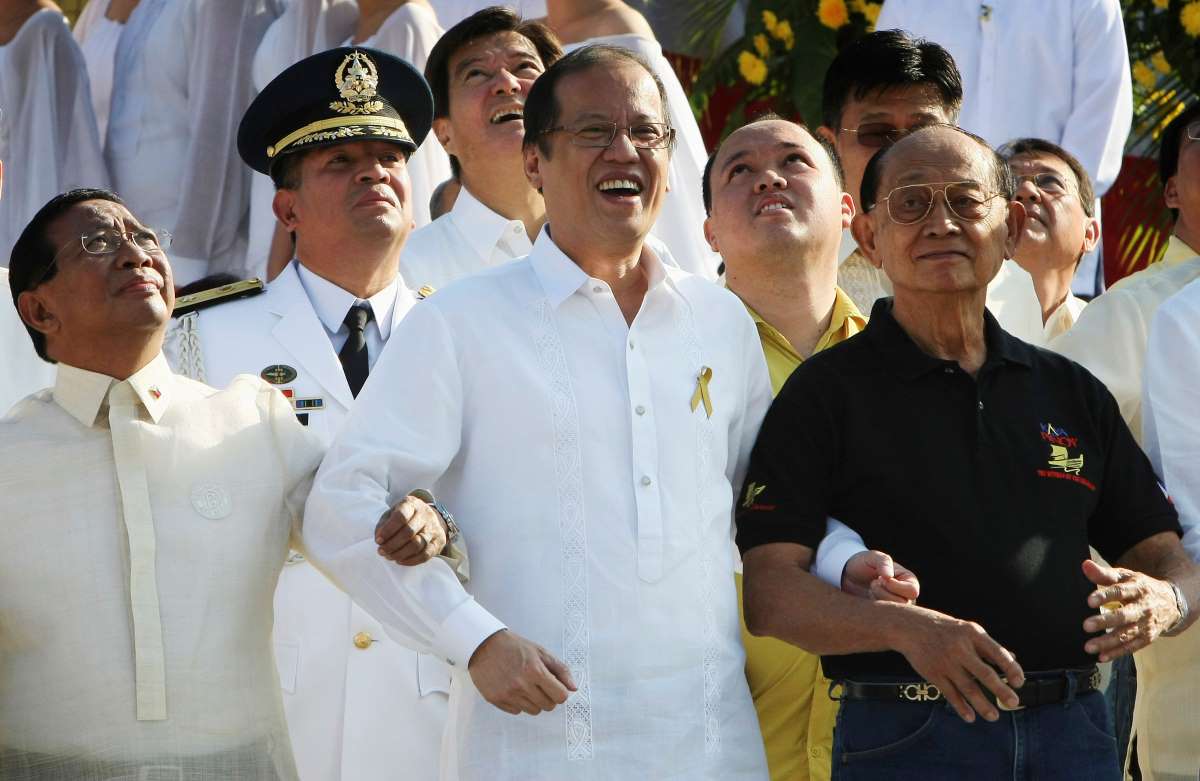 The Philippines' 12th president, Fidel Valdez Ramos, died on Sunday, July 31, with world leaders remembering how his statesmanship saw stronger ties forged between the Philippines and their countries.
Ambassador to the Philippines Kazuhiko Koshikawa extended the Japanese government's condolences to Ramos' family and friends and the Filipino people, and referred to the former president as a "good old friend."
"His strong leadership and great contribution to Japan-Philippines relationship will never be forgotten," Koshikawa said in a tweet on Monday.
Ramos died of complications from COVID-19, according to local reports in Manila. He was 94.
During Ramos' presidency, from 1992 to 1998, the Philippines positioned itself as an important partner in the community of nations. It was a mindset that, no doubt, was influenced by his being the son of a former diplomat. His father, Narciso, was one of the foreign ministers who founded the Association of Southeast Asian Nations in 1967. (His two sisters were also diplomats.)
Today, in their tributes, world leaders describe Ramos as "a dedicated statesman" and a "champion of democracy."
Back home, Ramos is remembered for bringing political stability and reviving the economy right after the presidency of Corazon Aquino — whom he helped install into power when he broke away from dictator Ferdinand Marcos during the People Power Revolution of 1986 — which was marked by a number of coup d'etat and later debilitating 12-hour daily blackouts.
Ramos dismantled monopolies and liberalized the market, attracting foreign investors and bringing down poverty rates. Middle class citizens remember the early Ramos years as the time many families could finally afford to purchase cars. A former soldier, he privatized parts of military camps to fund defense modernization.


From the Philippine Parliament
Parliament member Ralph Recto, an economist by background who started his political career the same year Ramos became president, delivered a privilege speech on Monday to honor Ramos as "a statesman who…was brave in war, industrious in work, visionary in public service, and helpful to his fellowmen."
Recto recalled the Philippines as a country in crisis in 1992:
It was the time when the country was reeling from the devastation of Pinatubo and the Baguio earthquake, when protected interests crushed competition and denigrated public service, when civil strife from North to South, by the Left and by the Right, set back growth.
In many places, when you open the taps, there was no water. You try to catch a plane, there was none. You lift the phone, you get a busy signal. You switched on the lights, there was no power.
FVR ended the people's misery by dismantling the protections which coddled monopolies, injected efficiency by bringing in competition, gave the consumer better and cheaper options, and leveled the playing field.
Ramos' political allies banked on his administration's strong economic performance to campaign for an amendment to the Philippine Constitution that would have allowed Ramos to run for reelection. It gathered enough steam in the grassroots (despite the political opposition and the Catholic church's criticism often amplified by the media) until the Asian financial crisis of 1997 demolished the foundation of the campaign.
Ramos was also credited for pursuing peace talks with rebel groups, with one track leading to a peace agreement with the Moro National Liberation Front. Mindanao, the southernmost island in the Philippines long held back by conflict, was a special focus of the Ramos government.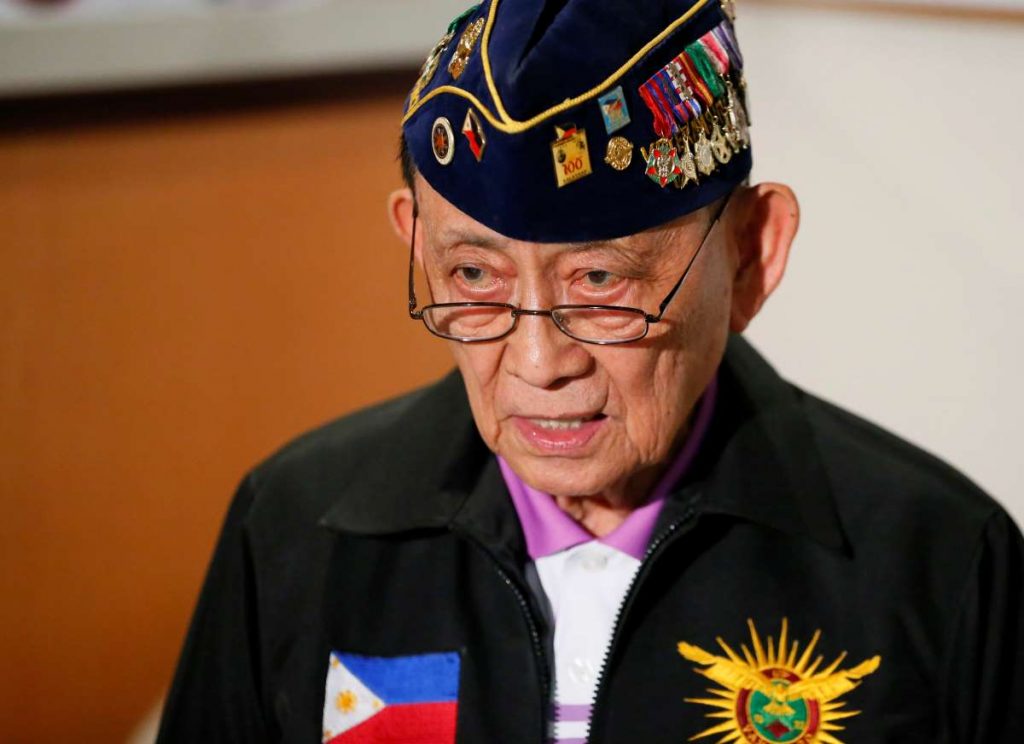 Reviving Economies
From the Asian Development Bank:
In 1992, then-Philippine President Fidel Ramos had a vision of reviving these centuries-old trade links, forging new economic ties to spark growth in some of these countries' most marginalized provinces, and providing regions long impaired by strife with better access to viable economic opportunities.
Two years later, in 1994, these four countries joined together to launch the Brunei Darussalam-Indonesia-Malaysia-Philippines East ASEAN Growth Area (BIMP-EAGA) initiative.
Not without a share of controversies and allegations of close allies benefiting from government appointments and deals, Ramos was appreciated by journalists for his readiness to address those issues. He held regular press briefings, arranged by-invitation lunches with journalists, and allowed chance interviews in between hopping by plane from one province to another.
Legendary was his practice of going over newspaper clippings very early in the morning and writing marginal notes for Cabinet officials, asking them to explain the issues raised in news reports.
Ramos was a former soldier educated at West Point. He fought in the Korean War, and served as military engineer during the Vietnam War. He was a bemedalled officer, counting among his decorations the French Legion of Honor.
He was constabulary chief during the dictatorship of his cousin Ferdinand Marcos Jr., but joined the forces that ousted the latter in 1986. He was named defense minister by Marcos' successor Aquino, crushing the several attempts of the same mutinous soldiers to grab power post-EDSA.


On Relations With Japan
In 1993, entering his second year in office as president, Ramos spoke before the Philippines-Japan Society about the deeply rooted friendship between the two countries long before they fought against each other during World War II, and the rebuilding of relationship after the war:
That was a war in which we sacrificed the finest of our youth, ruined the beauty of our land, and spent untold resources. And when it was over, no true victors were to be found, no winners in the devastating losses we all had to live with. No victors, but only the gains of the spirit — in the indomitable will of our people to revive themselves, and to gain in peace what could not be achieved in battle.
Over the half-century since, we have recovered something far more precious than our material possessions. We have recovered, together with Japan, the familiarity of friends, the good will of old neighbors, the understanding and compassion of human beings for one another.
He continued:
The point that must never be forgotten is that there are many ways wherein our relationship, the friendship between Japan and the Philippines, can grow, not apart but together.
Japan, whose economic might rests on constant and beneficial contact with the world, has known this for two generations now. We Filipinos are only beginning to learn the nature of this kind of diplomacy — that besides hurdling the problems of politics, diplomacy must be and can be used to achieve economic and social goals; that in the end, economic progress and mutual benefit make the best of neighbors.
Hence, it is fitting that we should look carefully into the new possibilities offered by the historic friendship of the Philippines and Japan. We should consider the strengths of our relationships and see how we can foster and enhance them. Where there are weaknesses and imbalances, we should strive to remove and correct them. And whenever opportunities exist to help each other, we must seize them.
RELATED:
Author: JAPAN Forward