OBITUARY | Kenzaburo Oe: A Nobel Prize Author Who Exposed the Human Condition
Often a divisive figure, Kenzaburo Oe had a profound understanding of the human condition that only came to those who had suffered much themselves.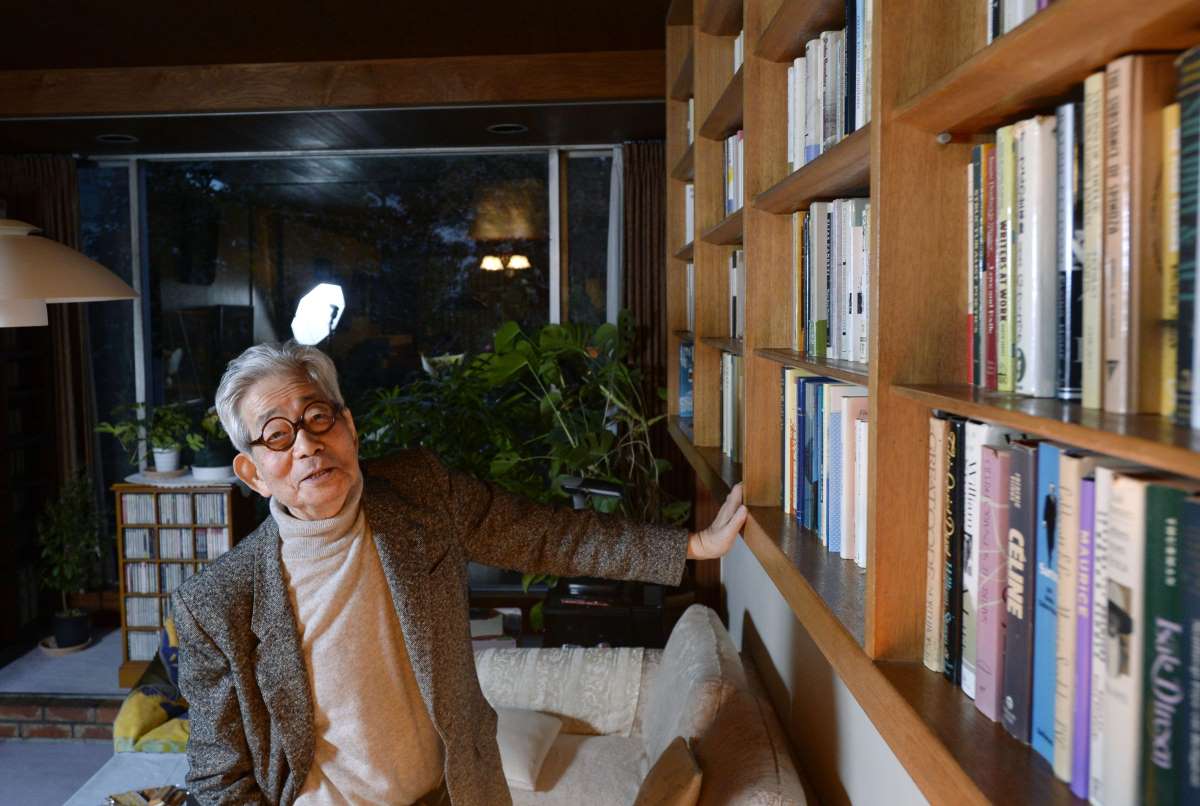 Kenzaburo Oe was the second Japanese recipient of the Nobel Prize in Literature. He was especially known for his novels depicting the predicament of modern people.
The author, born in Ehime Prefecture, passed away on March 3 from old age. He was 88 years old. His eldest son is composer Hikari Oe, and his wife is the sister of the late film director Juzo Itami. The family held a private funeral, but a memorial service will be held at a later date.
Born in Ose village (now Uchiko town), Kita District, Ehime Prefecture, he was the third son of seven siblings. After attending Matsuyama Higashi High School, he graduated from the University of Tokyo in 1959 with a degree in French literature.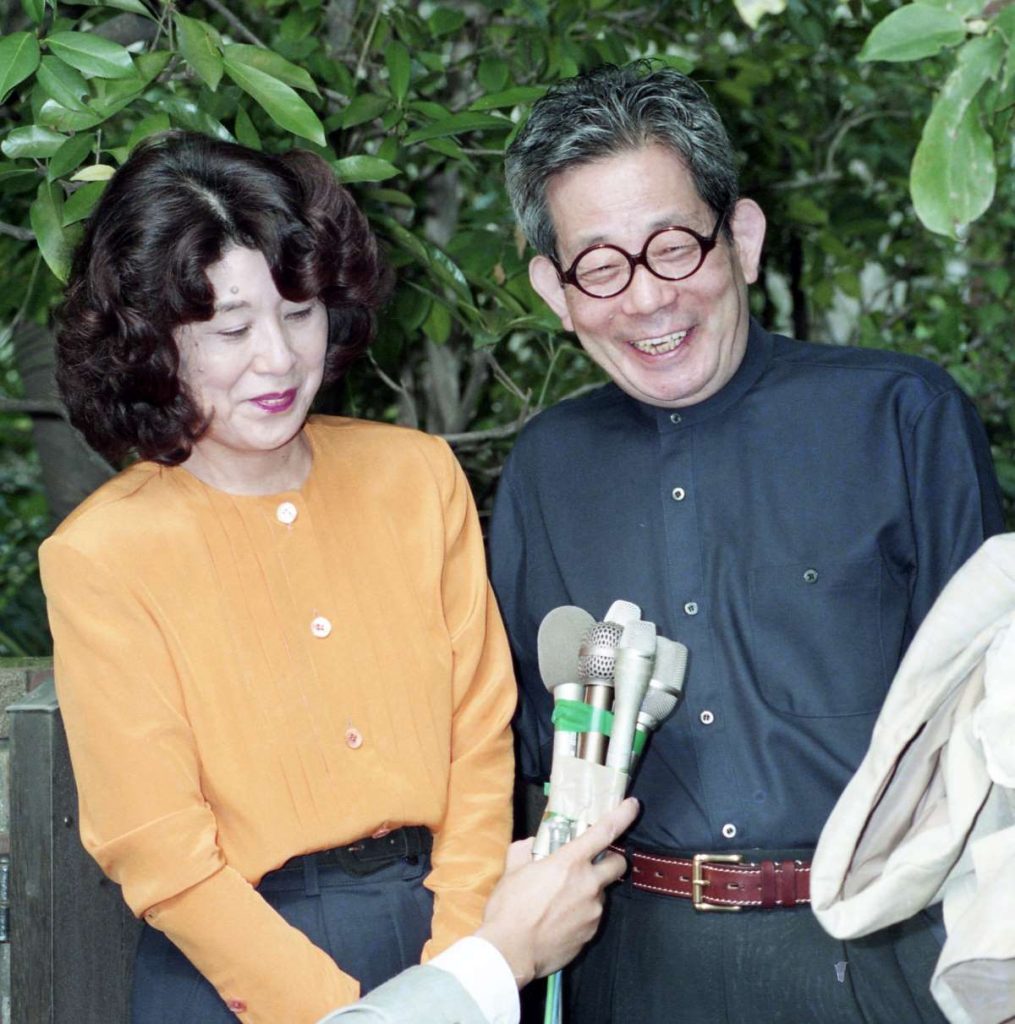 A Prolific Writer
While still a university student, he won the Akutagawa Prize in 1958 for a short story published under the titles The Catch and Prize Stock. In 1964, he won the Shinchosha Literary Prize for A Personal Matter. The semi-autobiographical novel depicts the story of a young father who must come to terms with raising a child with a severe mental disability.
Oe continued to write prolifically and won most of the major literary awards in Japan.
The Silent Cry (1967): Tanizaki Prize
My Deluged Soul (1973): Noma Literary Prize
Rouse Up O Young Men of the New Age! (1983): Osaragi Jiro Prize
Bitten by a Hippopotamus (1985, short story): Yasunari Kawabata Prize
An Echo of Heaven (1989): Ito Sei Prize
In 1994, Oe won the Nobel Prize in Literature. His Nobel lecture titled "Japan, the Ambiguous, and Myself" was widely discussed.
Oe's first full-length novel was Nip the Buds, Shoot the Kids (1958). His short novel Seventeen (1961) made him the target of threats from a political group. His other works include:
The Pinch Runner Memorandum (1976)
The Game of Contemporaneity (1979)
Women Listening to the "Rain Tree" (1982)
The Burning Green Tree Trilogy, which consists of Until the Savior Gets Beaten (1993), Vaccilation (1994), and For the Day of Grandeur (1995)
He also wrote essays, including Hiroshima Notes, Okinawa Notes, and a collection of lectures published under the title Imagination in the Nuclear Age.
In 2000, Oe was awarded an honorary doctorate from Harvard University. In 2002, he received the Legion of Honor from France.
An Icon of Showa-Era Literature
A line from a TV show I watched years ago has strangely lingered in my mind. I can't remember the series' name or plot for the life of me, but I remember that one line very clearly.
A young woman (again, I don't remember her name) is a delinquent who has no interest in reading books. But one day, she starts talking about philosophy. Concerned about her sudden change, a friend wonders if she's been reading Kenzaburo Oe's books.
Reading Oe's books was the hallmark of an intellectual for students during the Showa era. Unfortunately, my brain couldn't keep up with his difficult allegory and distinct writing style, and I gave up many times. But on several occasions, Oe kindly agreed to be interviewed for our column.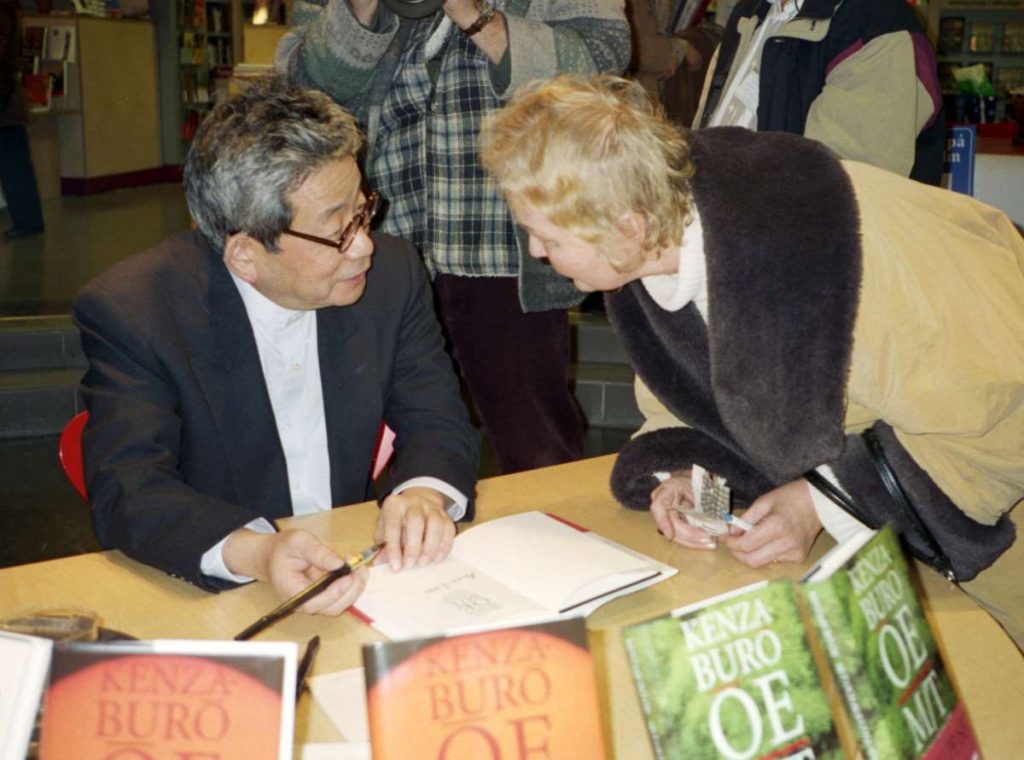 A Controversial Genius
Regarding Japan's national defense, Oe said, "I consider the students of the National Defense Academy of Japan to be one of the disgraces of our generation." Oe even claimed that "Japan's Self-Defense Forces violate the Constitution and must be abolished entirely." Personally, I completely disagree with him on this point.
When he won the Nobel Prize in Literature in 1994, I was naturally happy and proud that a Japanese writer had been chosen. But that soon turned into disappointment when he refused to accept Japan's Order of Culture.
At a rally opposing Japan's exercise of the right to collective self-defense, Oe said, "Japanese youth will kill and be killed abroad." Irked by his statement, I ended a column with the remark, "Perhaps Oe should read our newspaper to educate himself about international affairs." As expected, we were inundated with complaints.
The news of Oe's death brought back memories of the only time I spoke with the literary giant. I was reporting on the funeral of the late Takehiko Nishiyama, an elite diplomat who died at the young age of 58.
The two had developed a close friendship since Nishiyama posed some probing questions during Oe's lecture. Oe recalled in his eulogy that his conversations with Nishiyama gave him "a strong sense of fulfillment that I could not find in the literary world." I must admit that his words moved me deeply.

RELATED:

(Read the related articles in Japanese here and here.)
Author: The Sankei Shimbun