Osaka to Cut Sister City Ties if San Francisco Erects Comfort Women Statue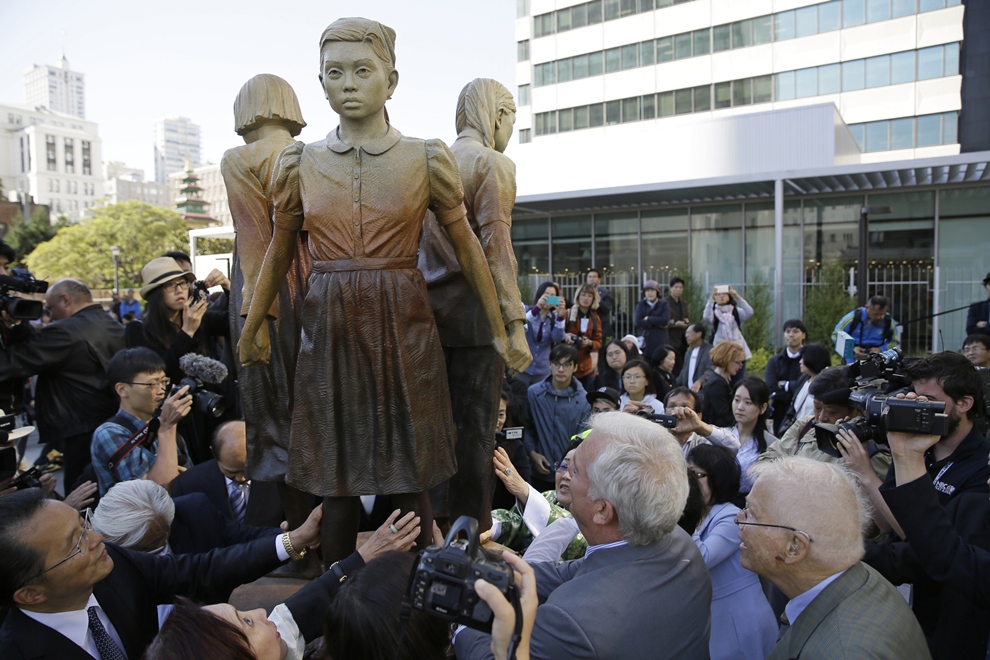 "If the city of San Francisco [in California] accepts the donated comfort women statue, then the sister city agreement will be dissolved." Osaka Mayor Hirofumi Yoshimura made this assertion in reply to a reporter's question at city hall on September 25.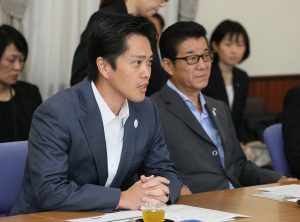 Three days earlier, on September 22, the comfort women statue was erected in an exhibition space within a San Francisco park, with the city council cooperating with Korean community groups. Unlike the figure of a small girl—the model used for other statues erected in other countries—the one in San Francisco features three women holding hands and forming a circle, with their backs to each other.
The city-approved inscription explaining the statue clearly calls the comfort women "sex slaves," in contrast with how the Japanese government would characterize them.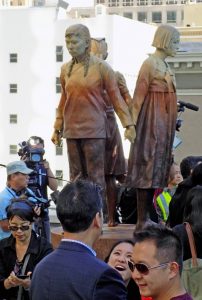 On the morning of September 25, Yoshimura, together with Osaka Prefecture Governor Ichiro Matsui, met with the William Hagerty, the American Ambassador to Japan appointed in August.
During the talks, Matsui expressed his displeasure regarding the comfort women issue: "The comfort women issue is fake news from Asahi Shimbun Newspaper, and, as a result, incorrect information has circulated around the world." He emphasized, "We are concerned that erroneous information may impede smooth relations between our two countries." (Related story: Son of Comfort Women Perjurer Yoshida Removes "Unbearable" Apology Inscription)
Yoshimura also stated, "If it is the intention of the City of San Francisco to erect it in a public place, then the basis of the sister city relationship needs to be reconsidered." He requested that Ambassador Hagerty undertake action toward the city of San Francisco.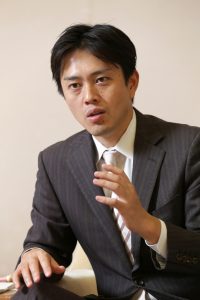 Later that day, speaking to reporters at City Hall, Yoshimura said: "The US was also involved in the 2015 Japan-Korea Agreement on the comfort women issue. If San Francisco, as a municipality, accepts the donated statue, then the premise for sister city relations, the relationship of trust, will disintegrate."
Given that community groups have already held an unveiling ceremony, and that San Francisco city has enacted a bill to establish "Comfort Women Day," Yoshimura said that "the crisis has gone up a level." He revealed his intention to dissolve the sister city relationship should the city of San Francisco accept the donated statue.
This year marks the 60th anniversary Osaka-San Francisco sister city relations. San Francisco Mayor Edwin M. Lee and colleagues are scheduled to visit Osaka in October to commemorate the milestone.
(Click here for the original article in Japanese.)
Related articles:
200,000 South Korean Wartime Sex Slaves is 'Fake News,' says Historian; An Interview with Dr. Ikuhiko Hata
'Memory of the World' Program: How Will UNESCO Tackle Historical Distortions Against Japan?
Comfort Woman Statues: A War Against the US, Not Japan