Pokemon Cards for 100M Yen? The Vintage Toy Market is Booming
With prices for childhood hobbies surpassing the 6-digit mark, toys are child's play no more as collectors turn their childhood stash into riches.
Any childhood toys collecting dust in the attic? They might be more valuable than you think.
The vintage toy market, which ranges from trading cards to retro games, has entered the global spotlight. Prices have skyrocketed with some rare toys commanding over ¥100 million JPY (over $660,000 USD).
Driving the trend are collectors from the generation that played with these toys as children, who now have deep pockets to fund their investments. Toys that were once considered exclusively for kids have recaptured the hearts of older generations as a promising asset.
A Single Card Rakes in ¥400M Yen
"My card collection so far must be worth more than ¥10 million JPY (over $66,000 USD)," says a 24-year-old male office worker from Edogawa, Tokyo. He has been collecting Pokémon Cards since childhood.
His card collection took off while he was a college student, and it became a viable investment when the Pokémon card boom rekindled four years ago.
Spending an average of ¥100,000 JPY (+/- $700 USD) per month buying cards, his most prized item is a first edition Pokémon card featuring the well-loved Charizard, valued at ¥1 million JPY (+/- $7,000 USD).
As long as fans worldwide are hunting for rare cards, they will likely not lose their value, according to this collector. A similar card was traded at over ¥400 million JPY (over $2,660,000 USD) in the United States. Its mint condition, rarity, and holographic design contributed to its eye-watering price.
"There is no greater joy for a collector than when his hobby, in my case collecting Pokémon cards, becomes a good investment."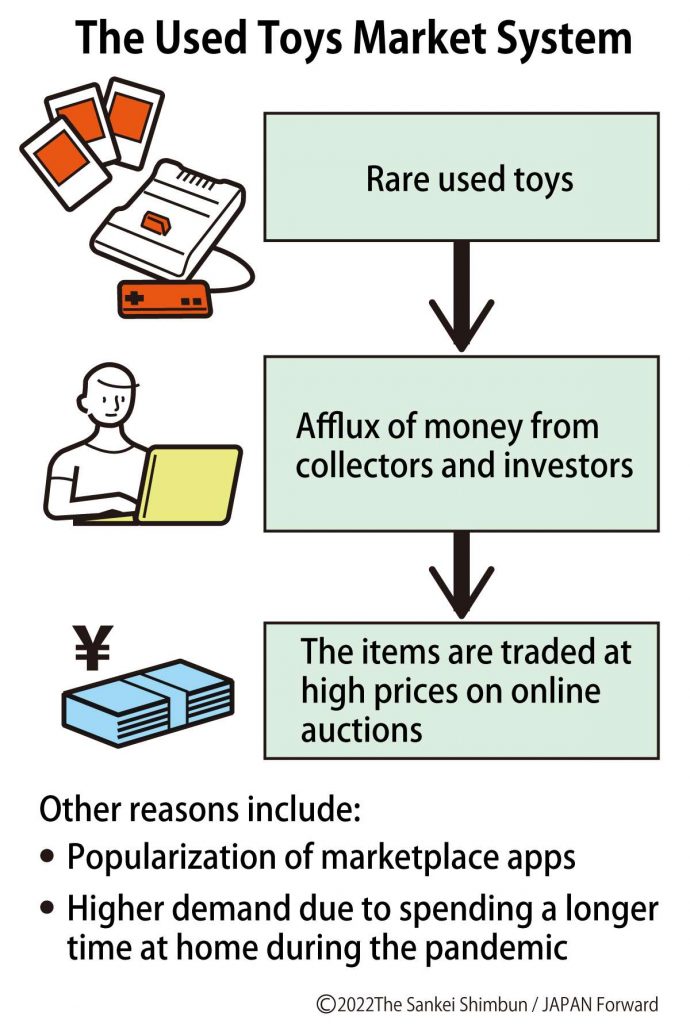 Why the Sudden Interest?
Kazuma Fujiwara is a public relations manager at Hareruya, a store in Tokyo specializing in trading cards.
"The demand for trading cards as collectibles increased during the pandemic because people wanted a hobby they could enjoy at home," he explains.
The rise of social media and marketplace apps has also encouraged person-to-person trade. According to a poll carried out by Recycle Tsushin, a magazine with a focus on the used goods market, the domestic market for used toys and models, including trading cards, reached ¥150 billion JPY (+/- $1 billion USD) in 2020, an impressive 23.7% increase from 2019.
Unless trading cards are reissued, their scarcity in the market keeps their prices high. Another upside is that they can be traded more easily than stocks or virtual currencies. The rush of investors buying these trading cards in anticipation of rising prices "boost the market," says Fujiwara.
The same can be said for old video games and Lego toys that have gone out of production and are difficult to obtain. An unopened Super Mario 64 video game published by Nintendo in 1992 fetched $1.56 million USD at an online auction in July last year.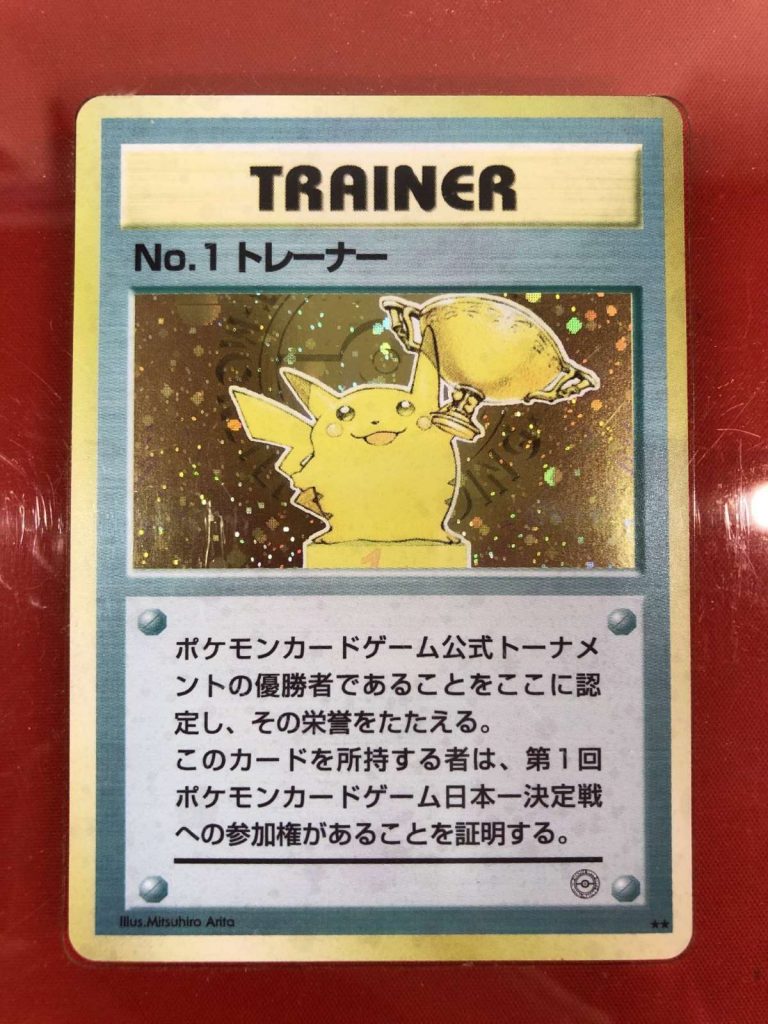 Beware of Taxes
Collectors must protect their physical assets from being stolen or damaged, but they must also check whether or not the profits are subject to taxation.
Koji Tanaka, a tax accountant at Hiroshima Sogo Law & Accounting Office, is knowledgeable about online auctions. He warns that the profits derived from buying and selling used toys fall under the capital gains category, like trading precious metals or gemstones, when sold for more than ¥300,000 JPY (+/- $2,000 USD) per item.
For toys under ¥300,000 JPY, profits may fall under miscellaneous income if there were consecutive transactions, requiring the collector to declare taxes.
Even if the transactions involve the same toy, authorities may consider a transaction taxable depending on the price at which the toy was sold and the number of times the toy changed hands.
Tanaka advises, "If you are unsure, consult with a tax accountant to avoid trouble."


RELATED:
(Read the article in Japanese at this link.)


Author: Dai Kuwamura