Premium Aged Sake: How Breweries Are Reviving a Lost Culture
Aged sake holds the potential to uplift the entire sake industry, with 50-year-old sake matured in rare wine barrels fetching over ¥1 million JPY.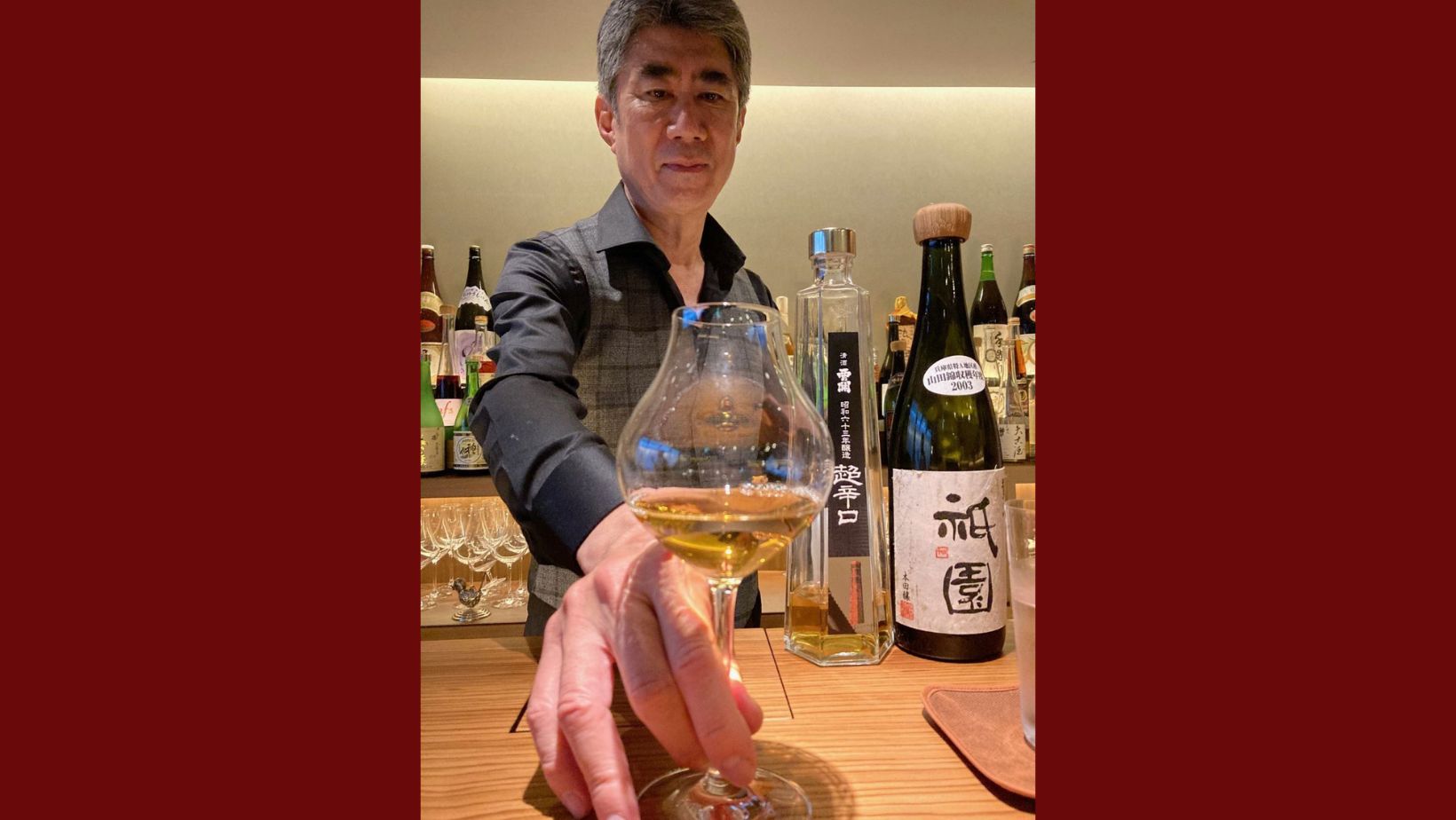 Aged sake is experiencing a surge of interest in the alcoholic beverage industry. It is gaining widespread recognition at international competitions, with some premium bottles fetching over ¥1 million JPY (about $7,200 USD).
Aged sake was greatly coveted until the Edo period. That changed when a Meiji-period liquor tax law encouraged rapid sales of freshly brewed sake. Now, efforts are underway to revive this lost culture.
'Still Largely Unknown'
Akihiko Yasumura, the President of Takumi Sousei Inc in Awaji, Hyogo Prefecture, describes the potential of aged sake. "The exquisite taste of aged sake is still largely unknown in Japan, let alone overseas. But it holds tremendous untapped potential."
Takumi Sousei is renowned as "the greatest négociant [trader] in the world of aged sake." It specializes in marketing a range of sake that has been aged for 10 years or longer under the brand "Inishie no Bishu." The company deals with around 60 brands from 45 sake breweries nationwide. It has an impressive stockpile of 200,000 liters (52,800 gallons) of matured sake.
International Wine Challenge: Sake Division
One of the prized offerings from Takumi Sousei is the Yamahai Junmaishu, brewed in 1999 by Fukumitsuya in Kanazawa, Ishikawa Prefecture. The sake uses a unique brewing method called Yamahai-jikomi, boasting an amber hue and a mellow, fragrant, caramel-like aroma.
It recently earned a gold medal in the category of aged sake at the prestigious International Wine Challenge (IWC) held in the United Kingdom in May. Encouraged by this recognition, President Yasumura says, "Having received a prestigious award from an international competition, we are even more determined to expand our marketing efforts both within Japan and on a global scale."
Takumi Sousei has ambitious plans to increase its overseas sales ratio of aged sake from 10% to 50% by 2025. Furthermore, it has been fortifying its overseas distributor networks since 2022, when pressures from the pandemic began to abate.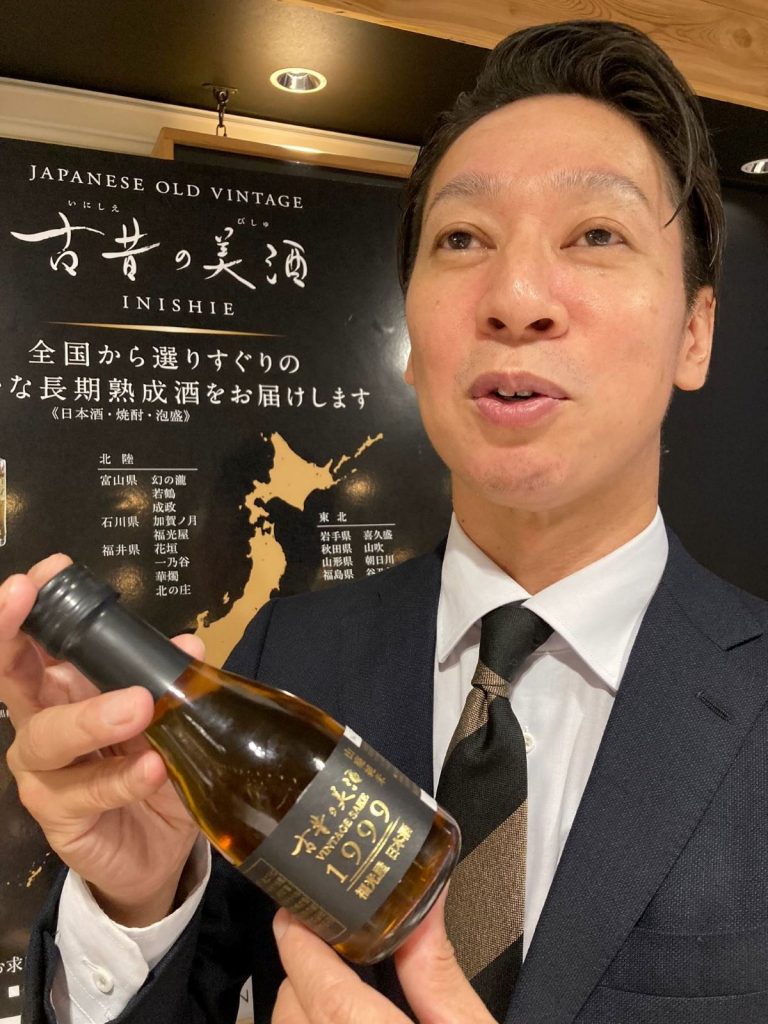 The Tumultuous History of Aged Sake
Comprising of sake breweries and liquor retailers, the Association for Long Term Aged Sake, located in Minato Ward, Tokyo, has been active since 1985. According to the association, aged sake traces its roots back several centuries. It is even mentioned as a valuable item in a letter penned by Nichiren, a revered Buddhist priest and the founder of the Nichiren sect of Buddhism, during the Kamakura period. Then, in the Edo period, nine-year-old aged sake became highly sought after, commanding a price approximately three times higher than that of high-quality freshly brewed sake.
However, during the Meiji period, a revised law imposed taxation on sake from the moment it was brewed. With limited technology and facilities to prevent spoilage, breweries rushed to sell the taxed sake before it lost its commercial value. As a result, the culture of enjoying aged sake faded away.
Breweries began to embrace aged sake again during Japan's rapid economic growth after World War II. It is believed that sake brewers were inspired by how aging enhanced the quality of wine.
Today, sake that was stored during the ginjoshu boom of the 1960s has matured into 50-year-old sake. Ginjoshu is a high-quality sake brewed at low temperatures from rice grains milled to 60% of its weight or less.
Atsushi Ito, the Secretary General of the association, explains, "Aged sake that is more than 50 years old and has been further aged in rare wine barrels can fetch over ¥1 million JPY [$7,100 USD] per bottle."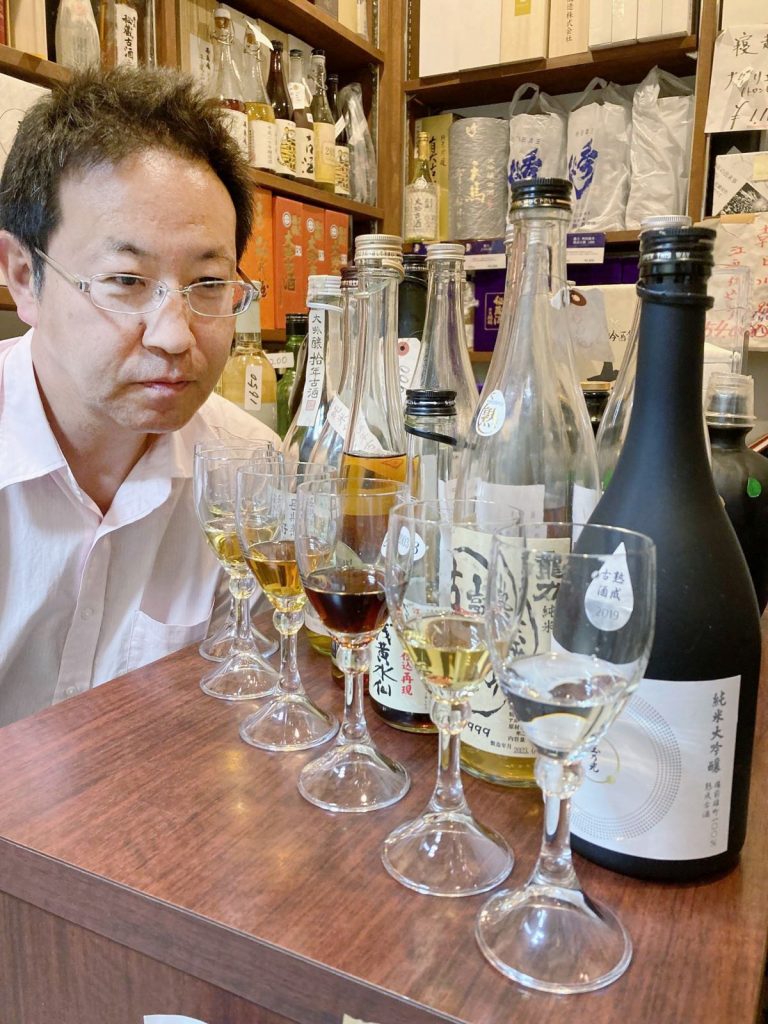 Creating New Standards
With domestic sake consumption declining, the number of licensed sake breweries in Japan has halved in the past 50 years. The decline is thought to be caused by factors such as the diversification of alcoholic drinks.
Tokisake Association is a group based in Kyoto comprising seven long-established sake breweries. Its Executive Director Nobuhiro Ueno expresses his deep concern for the industry. "We have been stuck in a cycle of competing on price and technology with similar sake offerings. Without creating new value standards for sake, the industry is destined for trouble."
He strongly stressed the importance of introducing value-added products capable of competing in the international market. This approach will prevent the industry from being overly dependent on the domestic market, which is facing shrinkage due to a declining population and consumers' changing preferences away from alcoholic beverages.
Changing Mindsets
The association has even introduced a certification system for aged sake. It requires the sake to be "aged for more than 10 years or more in a designated location." The brewer must also provide "proof showing the procurement method of the raw ingredients, the brewing process, and storage conditions."
The association is also sponsoring seminars for sake-industry professionals. Ueno believes that "unless sake retailers change their mindset, they will not be able to convey the appeal of aged sake to consumers."
Aged sake comes with a higher price tag compared to its everyday counterparts. However, it has the potential to elevate the entire sake industry, akin to how aged wine, whiskey, and brandy do for their respective industries.
President Yasumura's goal at Takumi Sousei is to try new methods to garner appreciation for aged sake. Ultimately, he envisions turning sake brewing into a profitable business that can be handed down to future generations.
RELATED:
(Read the article in Japanese.)
Author: Hiroaki Tanabe