Premium Bottle of Green Tea Takes on the Global Market
Yamecha is the perfect blend of umami and sweetness. As consumers shift to non-alcoholic drinks, high-end green tea could become the next big thing on the menu.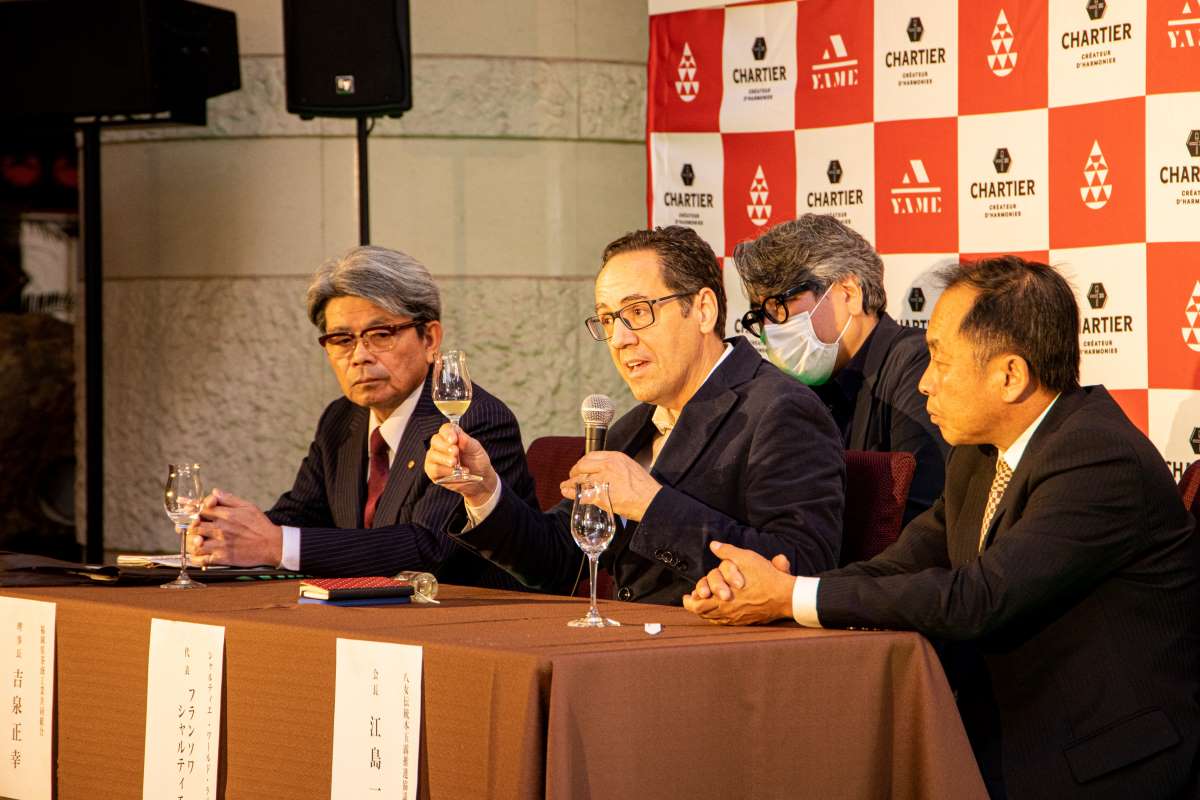 Yamecha, a green tea brand from Fukuoka Prefecture, celebrated its 600th anniversary in 2023. It is renowned for its exceptional quality, which is characterized by a rich, sweet flavor.
However, fewer people are making tea from tea leaves at home. This has resulted in a decrease in the number of tea growers, and therefore, in the volume of tea leaves produced.
To counter this trend, the people of Yame in Fukuoka are embarking on a "battle to ensure the future of Yamecha" to commemorate the tea's 600th anniversary this year. In addition, they are making significant efforts to strengthen the brand to increase consumption.
For example, the Council of Yame Dento Hon Gyokuro, based in Yame, is developing a tea product to compete on the global stage. This product is a 500 ml (16.9 oz) bottle of high-end tea with a price tag of 15,000 JPY (about $110 USD). It will be made from Yame Dento Hon Gyokuro, Japan's finest gyokuro tea. Gyokuro, which translates as "jade dew," is the highest grade of green tea.
The Council is comprised of tea industry professionals. For them, this year's 600th anniversary presents an opportunity to catapult yamecha into the global market. To do this, they aim to target affluent consumers by developing products for high-end restaurants. They hope to see a rise in green tea connoisseurs, just like there are wine connoisseurs.
A Perfect Blend of Umami and Sweetness
François Chartier, a world-renowned sommelier from Canada, is the project's development advisor. He says, "Affluent consumers around the world are shifting toward low- and non-alcoholic beverages. Yame Dento Hon Gyokuro, with its umami and sweetness, should pique the interest of chefs as a drink that can be paired with meals in restaurants."
The Japanese tea boom overseas is also serving as a tailwind for the product's debut. According to the Ministry of Agriculture, Forestry and Fisheries, green tea exports reached a record ¥20.4 billion JPY (about $152 million USD) in 2021. At a green tea seminar held by Fukuoka Prefecture last December, a buyer from New York noted that Yamecha was the most accepted Japanese tea in New York and was therefore well-positioned to be promoted to the rest of the world.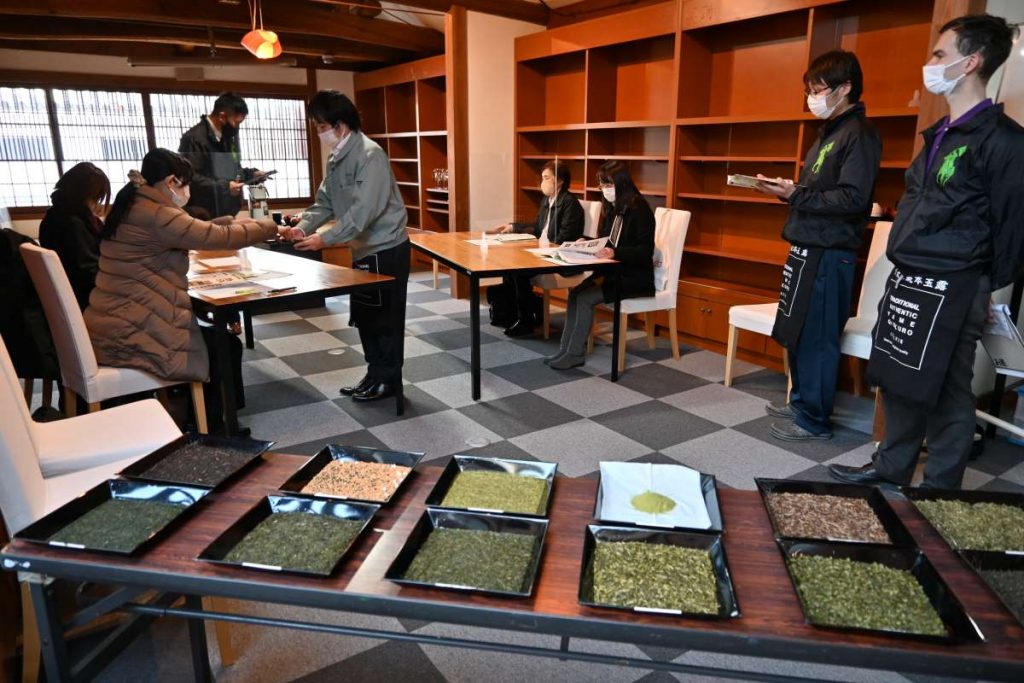 Yamecha, the Pride of Kyushu
Yamecha is said to have originated when Zen Master Eirin Shūzui returned from Ming China in 1423. He built Reigan-ji temple in present-day Yame and introduced tea cultivation.
Yamecha is a type of tea grown in and around Yame that includes sencha, kabusecha, gyokuro, and tencha (matcha). In a broader sense, yamecha can also refer to all tea grown in the prefecture. It has won numerous tea fair awards and is recognized as Kyushu's trademark tea brand.
Taking advantage of the soil and climate, Yame expanded its tea plantations and became Fukuoka Prefecture's most famous tea production area.
The prefecture produced 1,650 tons (1,848 US tons) of tea in 2021, ranking sixth in Japan. Despite having only 2.3% of domestic tea production, the prefecture competes on quality rather than quantity. Yame's traditional gyokuro is particularly sought-after throughout Japan. Yame has won the award for best producer in the gyokuro category of the annual National Tea Fair 22 times in a row, up to 2022.
A Precarious Future
However, in recent years, the tea industry's future has become increasingly precarious. It finds itself in a dramatically different environment with the proliferation of bottled beverages, as fewer people use teapots to brew tea. The number of farms producing Yamecha has declined by roughly 40%, from 4,891 in 1993 to 2,046 households in 2021. Production has dropped by more than 500 tons (560 US tons) over the last decade.
"People are drinking less tea at home, and tea leaves as gifts are not selling well. Only high-quality tea can be sold at a reasonable price nowadays," says Hisayoshi Matsunobu, secretary general of the Fukuoka Prefecture Tea Promotion Council in Yame. "We must all do what we can to ensure that yamecha's 600-year-old brand continues to exist in the future," he says, emphasizing the importance of ongoing efforts to preserve the tea industry.
Yamecha Sommelier School
To boost the popularity of yamecha, the Yame Chamber of Commerce and Industry and others launched the Yamecha Sommelier School. Students get to learn about the history of Yamecha and the proper way to prepare delicious tea from experts and tea producers.
In January, four women at the school were learning how to prepare delicious yamecha. A blend of hojicha (roasted green tea) and black tea was poured from a teapot into wine glasses instead of teacups.
Their instructor was Masako Takenaka, who runs a Japanese tea event agency. She demonstrated how to improve the aroma and flavor of the tea. To teach how to enjoy tea with seasonal fruits, Takenaka also asked the students to try fruit-infused tea. In the future, she hopes to add more courses and train other instructors.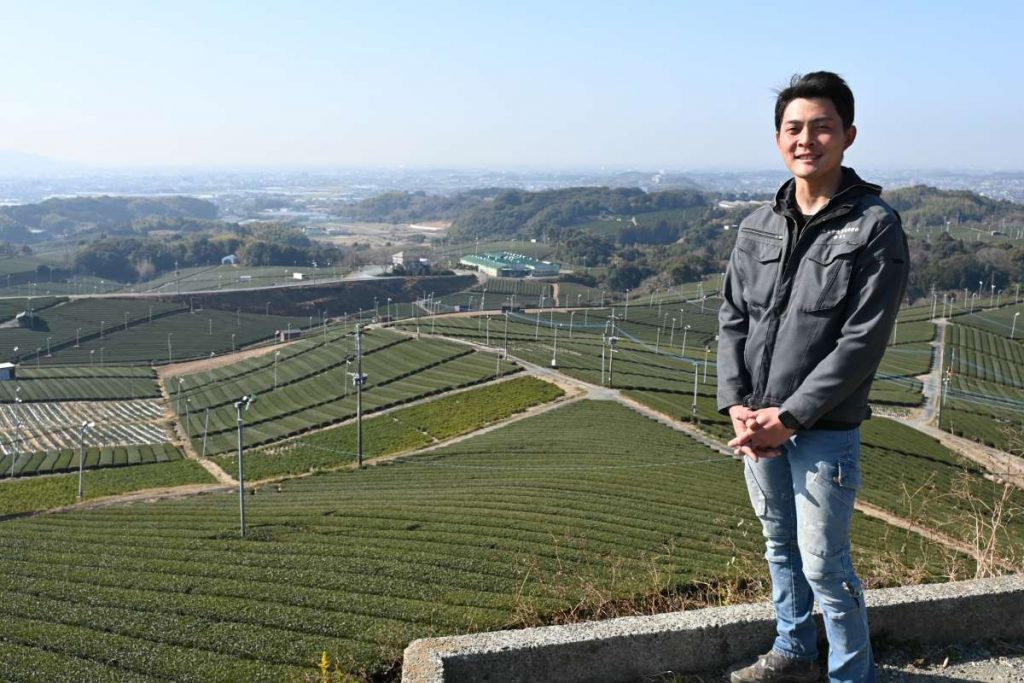 The Potential of Yamecha
Young tea growers are proactively contributing to the effort. This spring, tea growers Daiki Nishimura and Koji Nakajima will open a cafe at The Yame Central Tea Garden. The location is famous for its expansive tea fields.
"This is a beautiful location, but we haven't been able to capitalize on it to promote the community. I want to convey the commitment of tea producers and help young people become more familiar with tea," says Nishimura, his voice brimming with energy. "I want to not only protect Yamecha as it is now but also work on developing it."

RELATED:
(Read the article in Japanese.)

Author: Mayuko Ichii