Princess Aiko Comes of Age: 'Sharing in the Hardships and Joys of the People'
In her first solo press conference since turning 20, Princess Aiko vows to fulfill her duties as an adult member of the Imperial Family "to the best of my ability."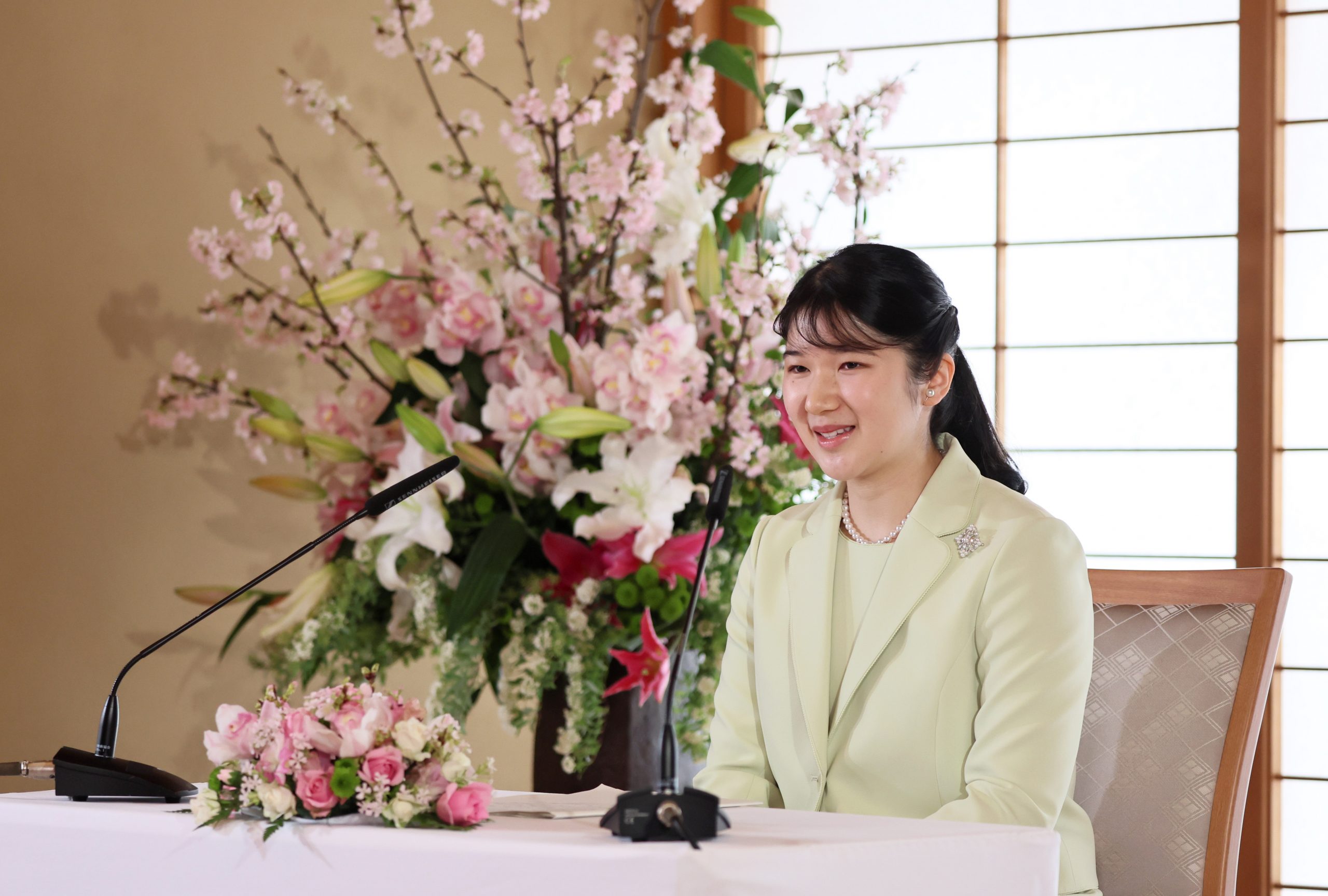 On the occasion of her coming of age, Princess Aiko, the only child of Emperor Naruhito and Empress Masako, held her first press conference at her residence, the Imperial Palace, on March 17.
"I would like to express my heartfelt gratitude to everyone who has supported me in various ways and warmly congratulated me on my coming of age," she said.
At the beginning of the press conference, she spoke about the earthquake that struck Japan on the night of March 16, saying that she was "heartbroken" about the loss of life and expressed her "deepest sympathies to the bereaved families and all those who have been affected by the earthquake."
Princess Aiko came of age on December 1, 2021, and attended a series of coming-of-age ceremonies at the Imperial Palace. Since then, she has participated in New Year's celebrations and rituals with her family members and fulfilled her duties as an adult member of the Imperial Family.
Press conferences marking the coming of age of Imperial Family members are traditionally held before their 20th birthday. In the case of Princess Aiko, her press conference was held during spring break, in consideration of her class timetable and studies at Gakushuin University, where she is currently enrolled.
RELATED: Princess Aiko's Yearbook Essay: "Praying for Peace in the World"
'Thank you for bringing me into the world'
At her first-ever press conference, Princess Aiko answered each question carefully ー without reading from the paper in her hand.
During the 30-minute press conference, she expressed her gratitude to the Emperor and Empress for being her closest supporters, and also spoke about her life as a student under the pandemic and her hopes for peace.
When asked what she would like to say to her parents on the occasion of her coming of age, Princess Aiko said, "Thank you for bringing me into the world." It was an allusion to her mother's words, "Thank you for being born," at a press conference that marked her daughter's birth.
A shy smile crept over her face as she described her parents as "irreplaceable." She explained, "They rejoice in my joy as if it were their own, and when I feel troubled, they care about my troubles as if their own and kindly offer counsel."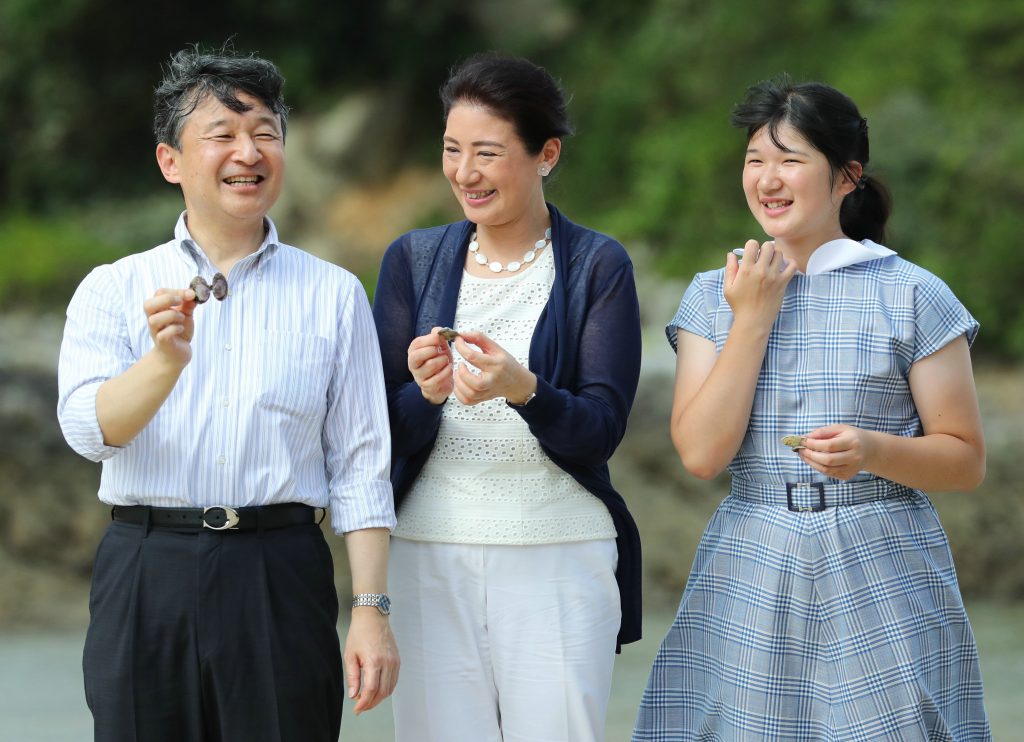 Princess Aiko was also asked about her thoughts on current affairs. Regarding the situation in Ukraine, she said, "I am heartbroken at the loss of so many lives."
She then quoted her father's words spoken at a press conference in February and said she felt the same: "I hope that interactions between people will transcend national and regional boundaries and lead to a peaceful world where people accept each other."
Princess Aiko also wished for "a future where everyone can have a meaningful school life in an environment with as little anxiety as possible." She shared that the pandemic has also affected her life, such as having to take university classes online.
When asked about her interests, she revealed that, in addition to classical literature, which she is studying at university, the rising number of natural disasters both in Japan and abroad has led her to take an interest in volunteering. She also mentioned that she was drawn to "working animals like guide dogs and hearing dogs" as an animal lover.
Regarding whether she wanted to study abroad or study at a graduate school, she simply said, "I hope to make that decision as I broaden my knowledge and pursue my interests throughout my university life."
As for marriage, she said, "I haven't really thought about it," but added that "an ideal relationship would be one in which we can make each other smile."
RELATED: Wishing Princess Aiko a Happy Birthday as Japan Celebrates Her Turning 20 Years Old
'To the best of my ability'
Princess Aiko also shared her determination to fulfill her duties as an adult member of the Imperial Family "to the best of my ability."
Reflecting on her participation in New Year's celebrations and rituals, she said, "I became more aware of my role as an adult member of the Imperial Family, and felt that I must attend each event with a sense of responsibility."
Princess Aiko, who from her childhood had watched her parents live out their duties, said she recognized that "the most important mindset to uphold" was "to always wish for the happiness of the people and fulfill one's duties while sharing in the hardships and joys of the people."


RELATED:
(Read related articles in Japanese here, here and here:


Author: JAPAN Forward