Remaking Hong Kong: The Order from Beijing is to Brainwash Students
"The job of a teacher became exclusively to raise patriots. Only foreign countries were allowed to be criticized," says a Hong Kong teacher of 20 years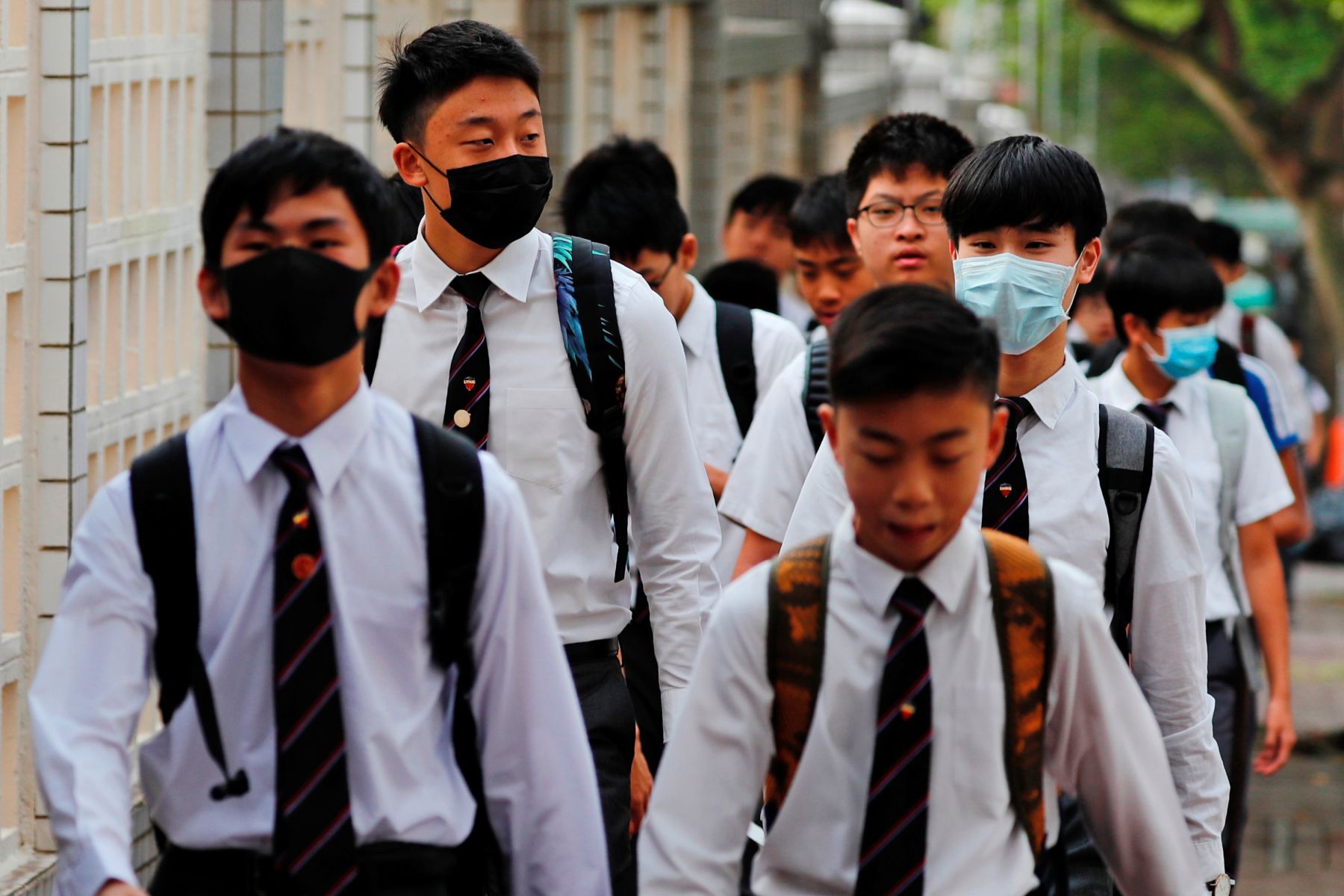 Third of 5 parts
Part 1: Remaking Hong Kong: How Beijing Killed Freedom with Apple Daily's Shutdown
Part 2: Remaking Hong Kong: Chinese Gov't Infiltrates Newsrooms with Spies
Part 4: Remaking Hong Kong: Freed Youth Activists Continue to Live in Fear
Part 5: Remaking Hong Kong: Where Tyranny Reigns, Freedom and Democracy Die


HONG KONG — On December 13, 2021, the Chinese Communist Party's version of history was drilled into the children of Hong Kong.
They were taught that, exactly 84 years ago, the Japanese army invaded Nanjing and went on to commit a massacre of 300,000 Chinese comrades.
In 2021, the Hong Kong government ordered primary and secondary schools to organize activities to commemorate the Nanjing Massacre. In an unprecedented moment for Hong Kong, each school arranged a special class on the day the memorial ceremony was held in China.
According to Hong Kong media, at one primary school, some children cried when they were shown footage and photos of executions.
There are various theories regarding the actual number of victims — 300,000 is the number claimed by China.
The following day, on December 14, a pro-Beijing Hong Kong newspaper published a child's comment on the special class: "I shuddered with fear when I heard the number 300,000."
The editorial justified the move, saying, "We must help children have an accurate view of history from an early age and nurture their patriotism."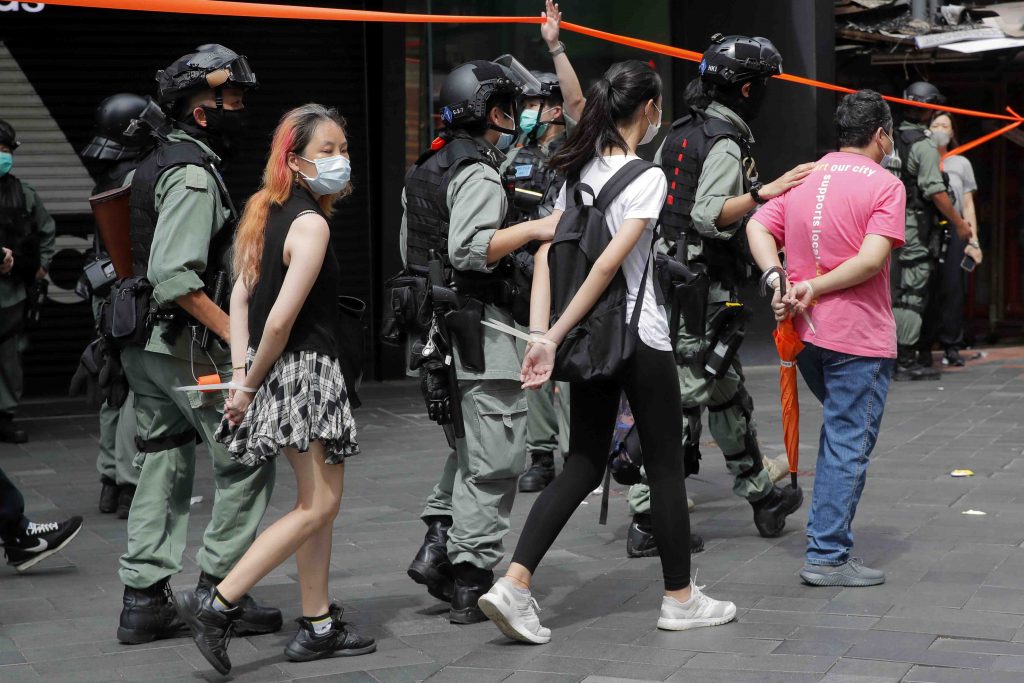 Education Under the National Security Law
But Cheung Wai-Keung (not his real name), a teacher in his 40s, expressed incredulity. Having taught at a secondary school in Hong Kong for more than 20 years, he observed, "The education system is changing too fast."
According to Cheung, the Hong Kong Education Bureau issued a notice to all schools as soon as the Hong Kong National Security Law was enforced in June 2020.
"First, they implemented a curriculum for teachers to learn about the National Security Law, and we were instructed what kind of education to provide under the law," he said.
For example, students must be taught that China is a democratic country in a way that dispels any grain of doubt.
"In other words, we were told to brainwash our students. The job of a teacher became exclusively to raise patriots. Only foreign countries were allowed to be criticized," Cheung said.
Many minors participated in the anti-government, anti-Beijing protests that went into full swing in 2019, but Cheung described his students' response as follows: "Everyone listens in silence. There is a feeling in the classroom that no objections should be raised."


From Freethinkers to Parroting Patriots
Hong Kong's secondary schools used to teach a subject called "liberal studies," which was designed to develop the students' thinking skills on social issues.
However, the Chinese government accused the curriculum of fostering critical thinking rather than patriotism. In September 2021, the subject was changed to "citizenship and social development," which aims to raise the students' awareness of their identity as Chinese citizens.
This led a 32-year-old male teacher of liberal studies to retire from his job.
"I don't want to teach a class where the teacher dictates the direction of teaching, when the purpose of the subject is to foster the students' spirit of inquiry," he said.
At Cheung's secondary school, the Chinese flag-raising ceremony is strictly enforced on anniversaries and other occasions. If students are unable to gather in the schoolyard due to construction or other reasons, they must stand in their classrooms and watch a live broadcast of the flag-raising ceremony.


'Reeducating' the Lifeblood of Hong Kong
According to Cheung, the Education Bureau recently issued a new notice to all schools that demanded the enhancement of Mandarin education.
The language spoken in Hong Kong on a daily basis is Cantonese. The notice demanded the enhancement and acceleration of Mandarin Chinese education, although Mandarin had been taught in Hong Kong since its handover to China in 1997.
"It's terrifying to see so many children speaking Mandarin on the streets lately," said a pro-democracy former district council member.
Not only immigrants from mainland China, but children of Hong Kong are also beginning to use Mandarin in their daily lives.
"Beijing wants to replace our lifeblood," he said.
The former district council member is concerned because of what happened to the Xinjiang Uygur Autonomous Region in China. The massive influx of Han Chinese immigrants changed Xinjiang's main language to Mandarin. Uyghurs who could only speak Uyghur were sent to internment camps for "educational purposes."
Beijing's remaking of Hong Kong doesn't stop at education. In December 2021, the Hong Kong government established a Civil Service College to teach civil servants the Chinese Communist Party philosophy and the mindset of protecting national security.
The head of the government, Chief Executive Carrie Lam, gave a speech in which she said that civil servants must "respect the philosophy and ideology of the Chinese Communist Party." She spoke in Mandarin.
A male civil servant in his 30s said: "All civil servants were made to sign a pledge of allegiance to the government. It's no longer the free Hong Kong that I knew." His voice trailed off in disappointment.
"It's as if Hong Kong has become a colony of China."


(Continues in Part 4)


(Read the report in Japanese at this link.)


Author: Kinya Fujimoto