Remaking Hong Kong: Chinese Gov't Infiltrates Newsrooms with Spies
Zheng Qiang (not his real name) was being pressured by a mainland state agent to spy on his colleagues at the pro-democracy Apply Daily. He quit instead.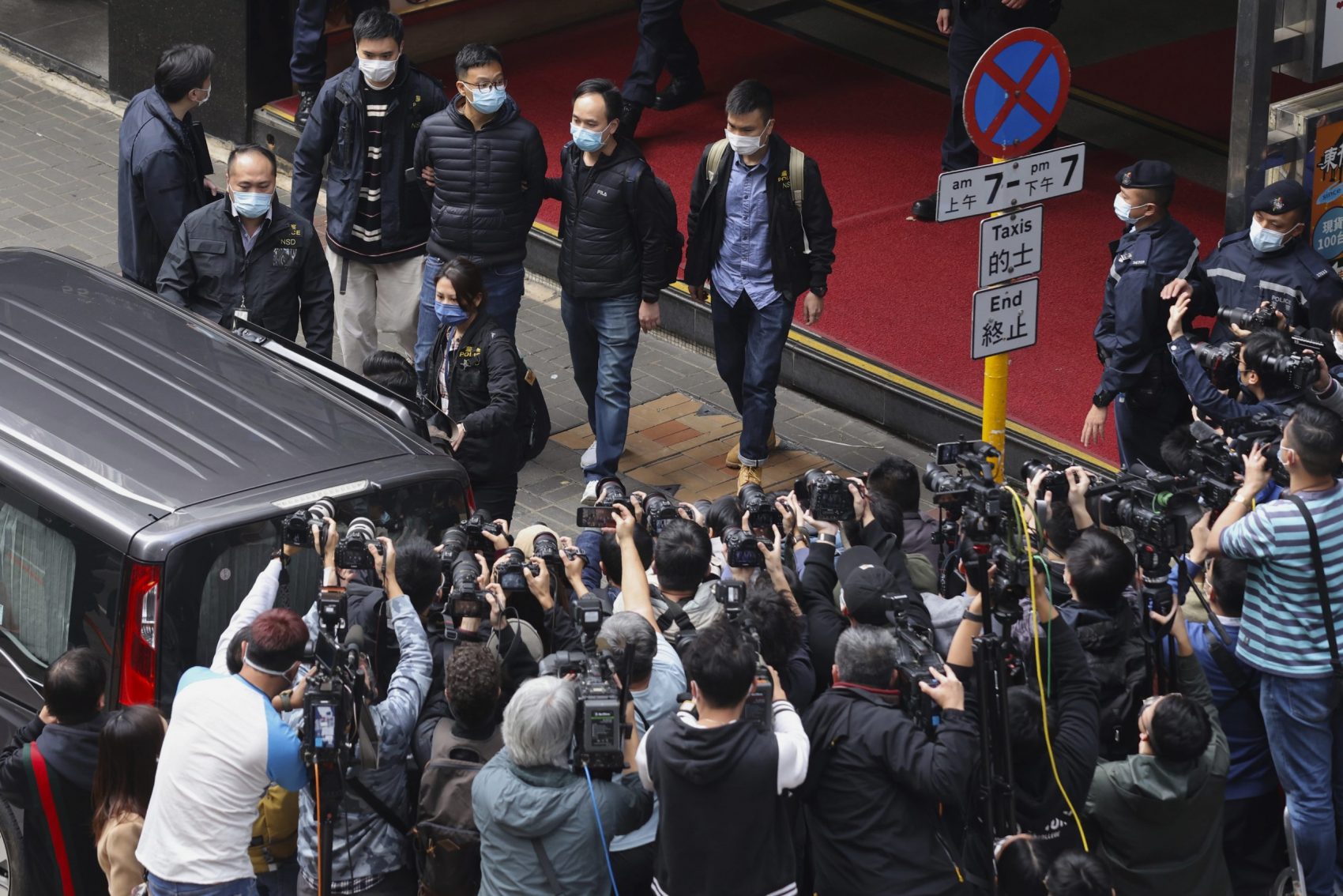 ~~
Second of 5 parts
Part 1: Remaking Hong Kong: How Beijing Killed Freedom with Apple Daily's Shutdown

Part 3: Remaking Hong Kong: The Order from Beijing is to Brainwash Students
Part 4: Remaking Hong Kong: Freed Youth Activists Continue to Live in Fear
Part 5: Remaking Hong Kong: Where Tyranny Reigns, Freedom and Democracy Die


HONG KONG — On the night of June 23, 2021, the stronghold of the freedom of the press in Hong Kong was on the verge of collapse. Hundreds of citizens gathered in front of the headquarters of Apple Daily, a major newspaper that was in the throes of editing its final pages.
In the crowd was Zheng Qiang (not his real name), a man in his 30s born in mainland China. He could not stop his tears as Apple Daily, which to him was a symbol of freedom, seemed to be going up in flames.
Zheng himself had been a talented journalist at Apply Daily — that is, until he was pressured by the Chinese authorities to become a spy.
He had come to Hong Kong to study after failing the entrance exam for a university in China. Upon graduating, he jumped straight into the world of journalism.
After he worked at a TV station, he joined Apple Daily, which was when an official of the Ministry of State Security, the intelligence agency of the Chinese government, invited him to tea.
"I would like you to tell me something," the officer said. "It's very simple. Tell me the names, phone numbers, hobbies, and favorite foods and drinks of the journalists at Apple Daily."
In other words, the officer was asking Zheng to become a spy. He knew about all of Zheng's interactions on social media with his family in mainland China. It was a tacit threat that said, not in so many words, that he had no way of escape.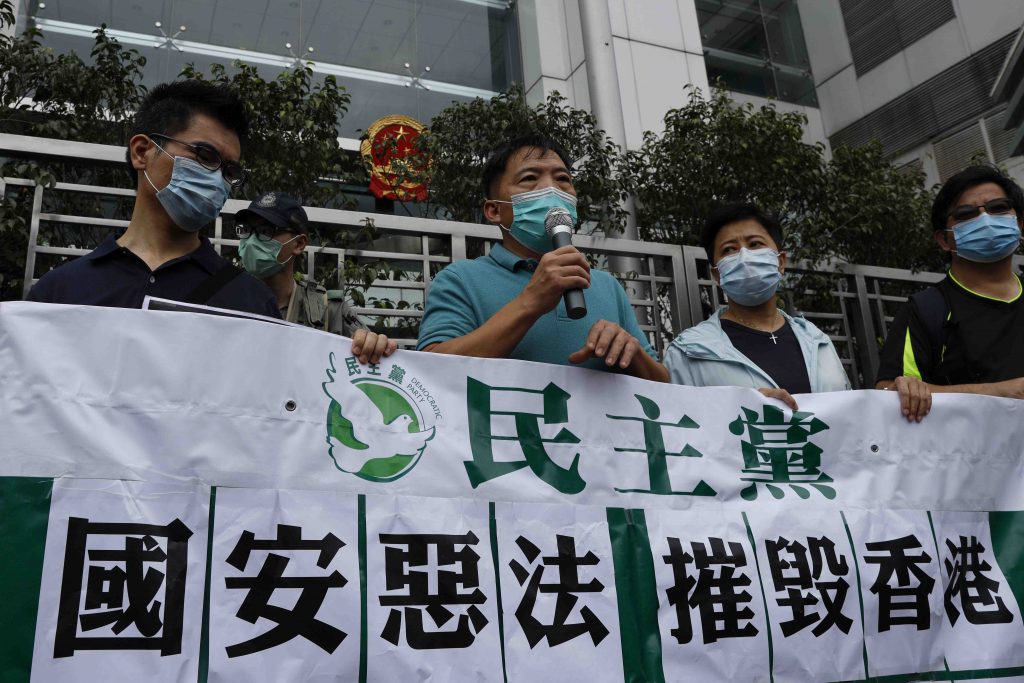 Zheng was caught between a rock and a hard place: If he agreed to become a spy, the surveillance would continue and the demands would escalate. But, if he refused, he might not be able to return to his parents.
In the end, Zheng came to the painful decision to leave Apple Daily. He has been working as a freelance journalist since.


China's Stranglehold
Ronson Chan, the 40-year-old chair of the Hong Kong Journalists Association, pointed out that "the newspaper industry in Hong Kong is practically controlled by China's Hong Kong Liaison Office."
China's Hong Kong Liaison Office, or officially the Liaison Office of the Central People's Government in the Hong Kong Special Administrative Region, is the representative agency of the Chinese government in Hong Kong.
"Pro-Beijing people under the control of China's Hong Kong Liaison Office have infiltrated every newspaper," he said.
According to Chan, these people are the hands and feet of the Chinese Communist Party (CCP) that put on the brakes on any article critical of China.
Recruiting the help of many faceless agents to manipulate the situation according to the will of the Chinese authorities is the modus operandi of the CCP, as was seen in the December 2021 legislative council election.
But, according to Chan, Beijing struggled to expand its control to online media, such as Apple Daily.
Chan himself was once known as a star reporter for the pro-democracy online news website Stand News.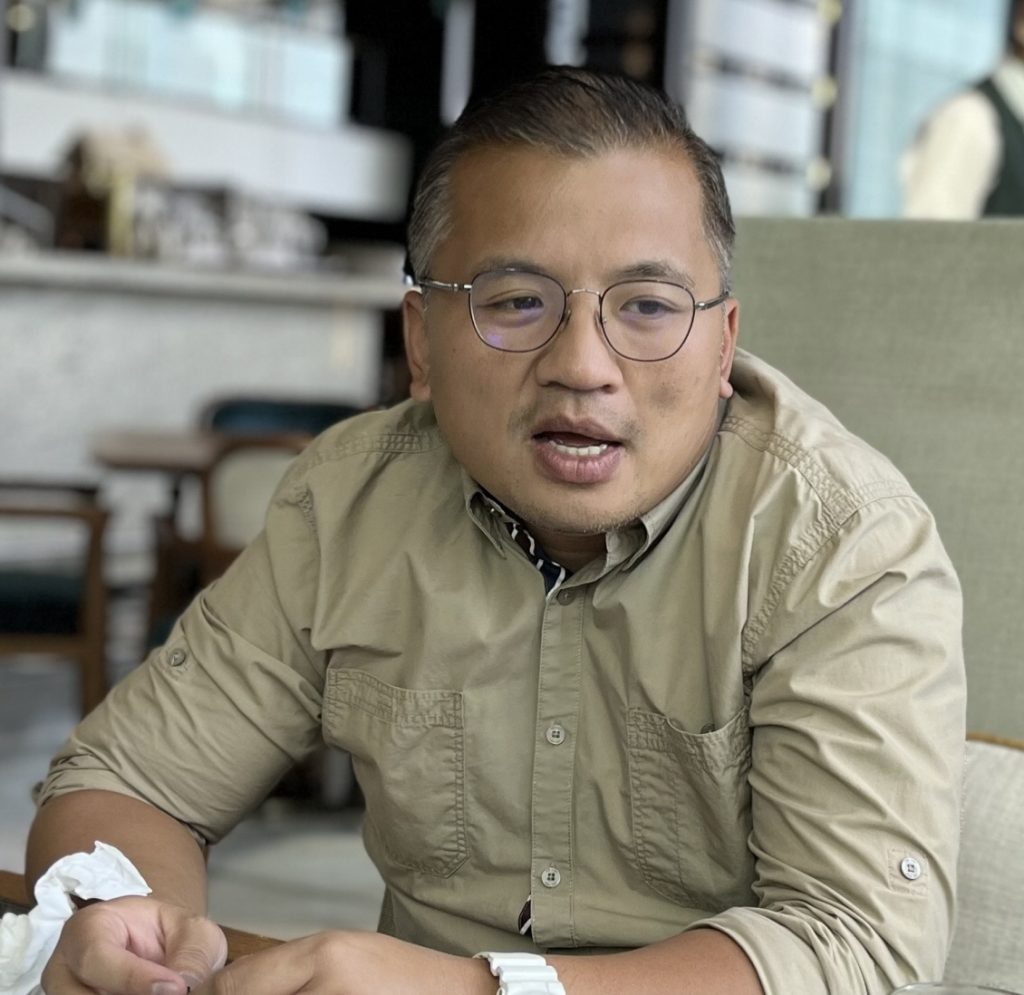 In the early morning of December 29, 2021, the police raided Chan's home in a criminal investigation of Stand News. Even though it had been expected, Chan couldn't stop shaking as the police searched his house.
On the same day, all the executives of Stand News were arrested on suspicion of conspiring to "publish inflammatory materials," and the website was forced to stop operations. Chan was detained but not arrested. It still meant he lost his life's work.


Carrying the Embers Forward
Chan Kwok-ming, who had written a bylined article for the last edition of Apple Daily, conveyed words of hope to the journalists of Stand News who had lost their jobs just like him: "You will find the light, as long as you are alive."
Although Chan Kwok-ming also lost his job at Stand News, he continues his posts on social media.
Zheng has now lived in Hong Kong for over 10 years. Also knowledgeable about Japanese culture, Zheng likens the enforcement of the National Security Law in Hong Kong to burning down Japan's golden temple of Kinkaku-ji.
"For the Hong Kong people, their 'Kinkaku-ji' had been burned down. The most beautiful thing in Hong Kong is freedom, and it was burned down by Beijing. I understand their grief," he said.
Currently, Zheng is preparing to cover the struggle of journalists under the National Security Law. It is unlikely that he will ever return to mainland China.
For freelance journalists like Chan Kwok-ming and Zheng, the Hong Kong Journalists Association, led by Ronson Chan, is the anchor in the storm. Nowadays, the association is the only organization in Hong Kong that still vocally campaigns for the freedom of the press. The pressure from the authorities is stronger by the day.
Beijing is also seeking to put a muzzle on foreign media. In late December, a Wall Street Journal editorial criticized China by saying that "No one is safe in Hong Kong," where China's influence permeates the city.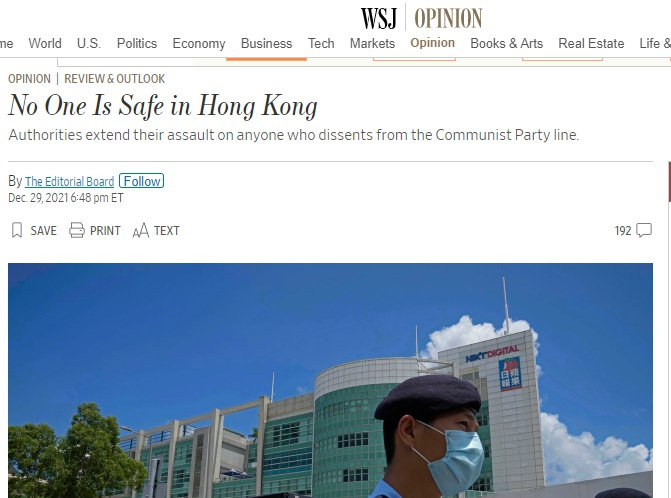 John Lee, Hong Kong's No. 2 official, protested vociferously, calling it a "grossly biased misrepresentation of facts." Some senior officials seem to be willing to take legal action against foreign media.
Ronson Chan is sounding the alarm. "It is becoming unclear what kind of impact this will have on the foreign media in the future. There needs to be firm action."


(Continues in part three)


(Read the story in Japanese at this link.)


By Kinya Fujimoto