Salute to Toshiro Mifune: Japan's Greatest Movie Star
An era unto himself, Toshiro Mifune was an enduring icon of the Golden Age of Japanese cinema. Here are some of his most memorable works.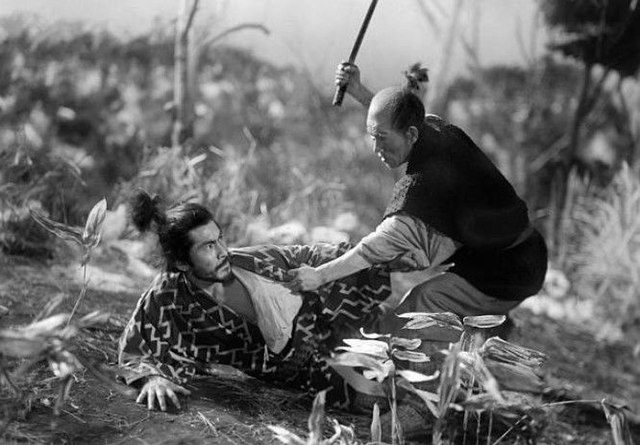 Toshiro Mifune passed away 25 years ago this December (2022). He was the first non-white superstar of global cinema, the first actor to play a yakuza (in the 1948 Kurosawa movie Drunken Angel), the precursor of Clint Eastwood's "man with no name," and every other cool existential loner via his role in Yojimbo (1961, Akira Kurosawa).
In his definitive double biography of both men, Stuart Galbraith describes the great actor as "a chameleon thespian more akin to De Niro, Jack Nicholson, or Marcello Mastroianni … few actors (when given good direction) had the range of Toshiro Mifune."
Within Japan, he remains a huge star. When Kinema Junpo, Japan's oldest and most prestigious film magazine, polled movie critics and insiders in 2014, they chose Mifune as their all-time favorite Japanese actor. His name is sometimes written not in kanji Chinese characters, but in the katakana syllabary usually used for names of foreign people and things. The other person whose name is sometimes written in that way is Kurosawa himself. It is an acknowledgment that both men have transcended Japanese-ness and become global figures.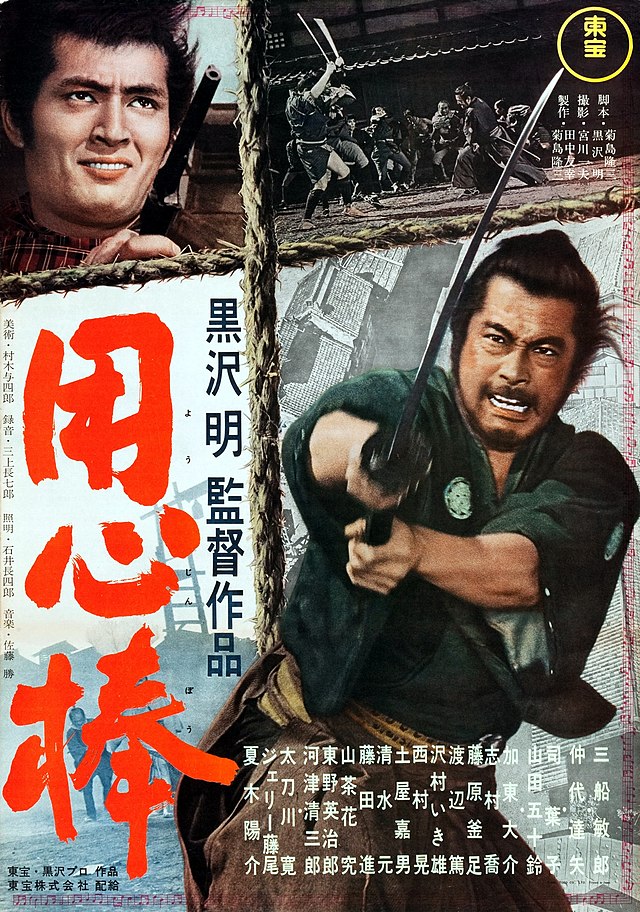 After Mifune's death, which came a year before his own, Kurosawa wrote that his films would have been impossible without Mifune. Most fans and critics would agree that the sixteen films they made together in that extraordinary run from 1948 to 1965 represented the summit of both men's achievements. Only in Ikiru (1952) was he absent, and that was because there was no suitable part for him in the story.
Actor, Director, and Producer
Yet while the films that Kurosawa made without Mifune are well-known and, for the most part, highly rated today, the films that Mifune made without Kurosawa have been little seen overseas and have had limited availability within Japan. Fortunately, that is changing. Thanks to streaming sites and specialist purveyors of samurai movie DVDs, more and more of Mifune's non-Kurosawa output is becoming available with English subtitles. Within Japan too, previously obscure works, such as The Sands of Kurobe (1968, Kei Kumai) are now streamable on Amazon.jp.
Mifune made a lot of films — 125 altogether. And that's not counting several TV series, such as Shogun. After starting his own production company in 1962, he was under financial pressure for most of the rest of his life. His solution was to accept as much work as an actor as he could, which meant not being too picky about the quality as long as the remuneration was attractive. Hence the numerous cameo appearances, as well as participation in glossy international films that partnered him with heavyweights like Lee Marvin, Charles Bronson, and David Niven, but were generally disappointing.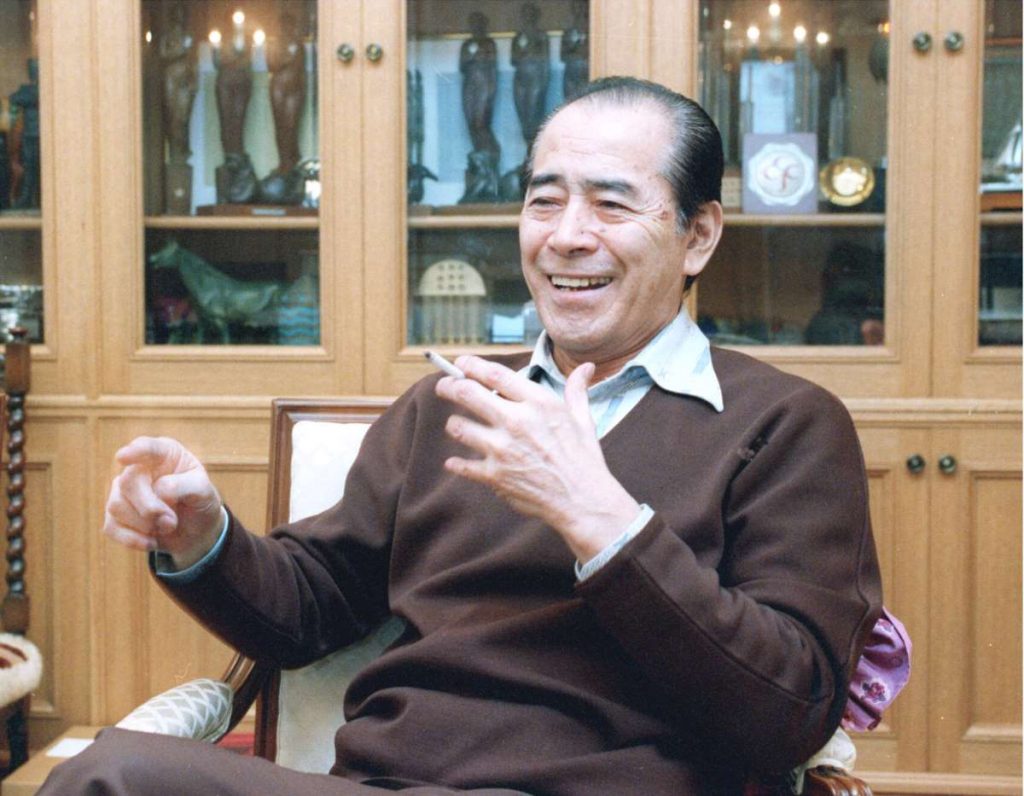 Post-Kurosawa Films
Nonetheless, there is much to savor in Mifune's post-Kurosawa films, if you know where to look. He fits perfectly into an episode of the heart-warming Tora-san comedy series, Tora-san Goes North (1984, Yoji Yamada). Mifune plays an impossibly grumpy animal doctor in the wilds of Hokkaido who has a beautiful daughter and a love interest he is too insensitive to notice. In other words, typical Tora-san fare.
Sword of Doom (1966, Kihachi Okamoto) and Band of Assassins (1969, Tadashi Sawashima) are thrilling slice-'em-up samurai epics.
Picture Bride (1994, Kayo Hatta) is an interesting indie film that tells the story of the 20,000 Japanese women sent to Hawaii and elsewhere in the early years of the twentieth century to marry men they had never met. The charisma of the ailing Mifune is still intact in this, his penultimate film. Appropriately he makes a brief appearance in the role of a benshi, a voice actor who would accompany silent films with spoken dialogue and sound effects. In a nice touch, he sees two boys playing around and addresses them as Akira and Toshiro.
It's hard to choose among all his projects, but here is a selection of particularly powerful films that Mifune made with other directors.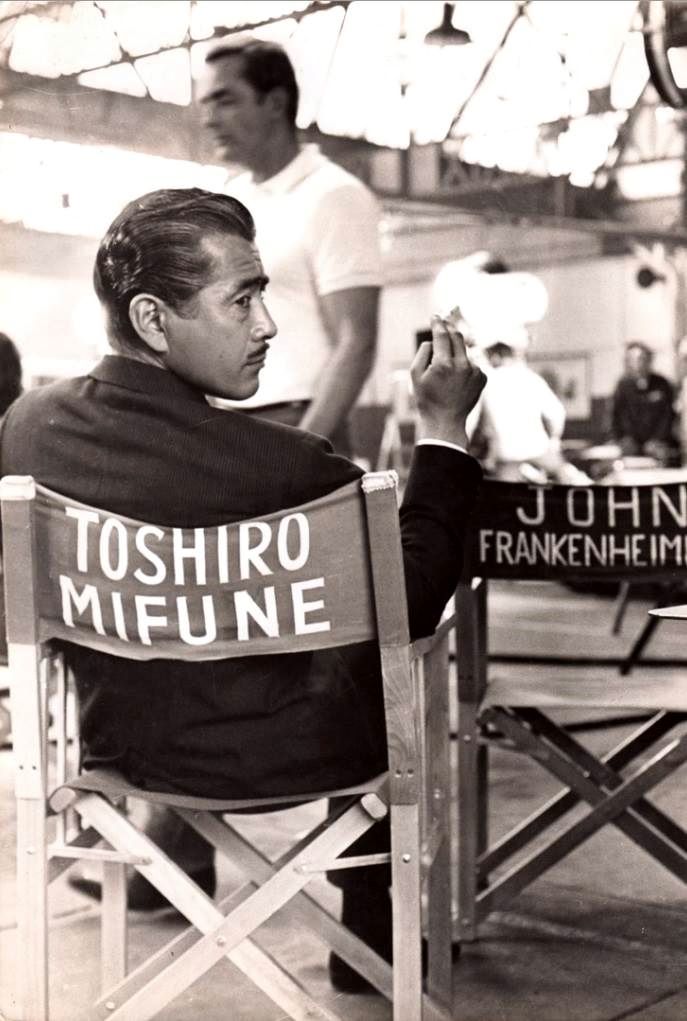 Death of a Tea Master (1989, Kei Kumai)
Kumai's film, based on a novel by Yasushi Inoue, may have raised eyebrows by featuring Mifune as the celebrated tea master and advocate of wabi-sabi — the aesthetic values of simplicity and roughness that have subsequently become part of the Japanese identity.
But in the context of the film, there is no conflict. This is not a tea ceremony for prim young ladies. It is the era of warriors, and men in armor take the spiritual nourishment of the tea ceremony before riding off to battle. Rikyu's pupils are tough, bold men willing to die at any moment. One of them, a large bearded fellow, insults the notoriously hot-tempered warlord Hideyoshi to his face. When Hideyoshi orders his soldiers to cut off the man's nose and ears, he fights back, grabs a sword, and commits seppuku, all the while roaring with laughter.
Mifune was in very poor health at the time, but you would never guess. He makes an unusual but memorable Sen no Rikyu.
The Life of a Horse Trader (1951, Keigo Kimura)
You are a hard-drinking illiterate brawler who scrabbles a living in the newly settled plains of Hokkaido. Money runs through your fingers, partly because of your vices, partly because, unlike the other horse dealers, you don't rip off the farmers. Luckily, you have an angelic wife who keeps the household together. Until she suddenly dies, as often happened in such places in those times.
You have a young son, and you are determined that he should succeed you and become the best horse trader around. When he comes home crying after an encounter with some bullies, you call him a coward and send him back with a big stick to clobber them with. Then you learn that he is top of his class and the local moneylender is willing to finance his further studies in the faraway city. What now?
Mifune inhabits the role of the obtuse, infuriating, yet big-hearted horse trader, as Takashi Shimura does the role of a moneylender and aspiring politician. The combination of the two great actors, who became close friends, lit up many Kurosawa films and even more non-Kurosawa films.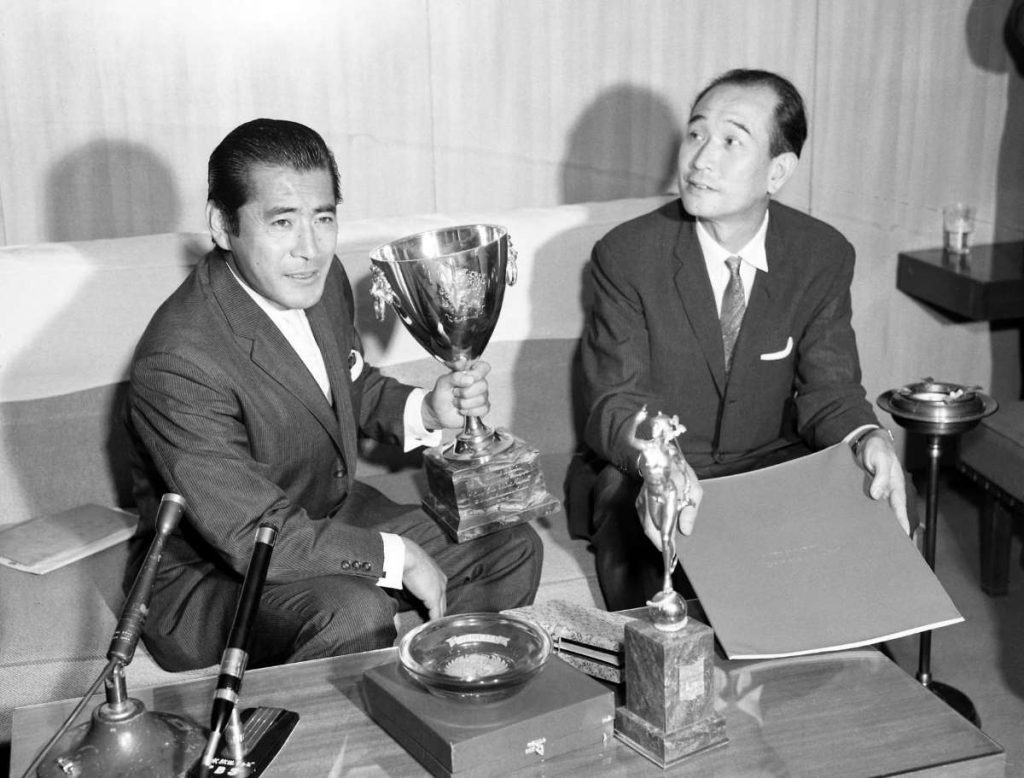 Samurai Rebellion (1967, Masaki Kobayashi)
Here, Mifune plays a modest family man with two grown-up sons and a shrewish wife who doesn't respect him. He is a master swordsman. But with the land at peace under the hierarchical rule of the Shogunate, he works as an instructor. He is finally pushed over the edge by the willful behavior of his feudal lord, who ruins his elder son's happy marriage for political reasons. Mifune tries to be reasonable and argues his case, but the reality is that the feudal lord has absolute power over his vassal.
Despite the title, the film is mostly a psychological study until the final explosive act. In this account of an individual trying to preserve his integrity in a system designed to crush it, director Kobayashi seems to be channeling his wartime experiences, as he did with his masterpiece The Human Condition (1959-61).
The Important Man (1962, Ismael Rodríguez)
Also known as Animas Trujano, Mifune's first overseas film project was his most artistically successful by some distance. The story has the simplicity of a parable. In a brutally poor hill-top region of Mexico lives a peasant called Animas Trujano who dreams of becoming the wealthiest man in the area. According to the local custom, every year the man so designated is honored by the community and in return throws a massively expensive party. The only problem is that Animas is a bone idle drunk who is obsessed with the local prostitute, much to the displeasure of his long-suffering wife.
Mifune was always convincing as a drunken roustabout, perhaps because that was part of his personality. Several associates noted that he became a different person when well lubricated with his favorite whiskey and sake, picking fights with yakuza, and driving his British sports cars at high speed. In this film, he is extraordinary, becoming Animas in every gesture and facial expression. You even sympathize with the foolish peasant who ignores the age-old saying "be careful what you wish for."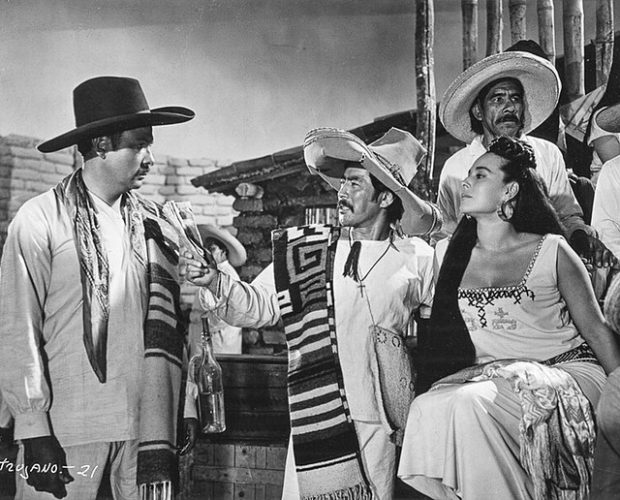 Samurai Assassin (1965, Kihachi Okamoto)
Like Samurai Rebellion, the film has a screenplay by Shinobu Hashimoto who collaborated with Kurosawa on several masterpieces. The story revolves around a real historical event — the plot to assassinate Naosuke Ii. In 1860 when the film was set, he was the most important political figure in the land.
The events portrayed are quite different from the historical record. But that is because the history is wrong, as Hashimoto's script cleverly explains. Mifune is in awesome form as an angry, emotionally crippled swordsman whose one chance of happiness was denied him by the vagaries of status. The long and bloody climax is superbly done, as snow swirls around the fully blooming cherry blossoms — one of the few details that happen to be factually accurate.
Snow Trail (1947, Senkichi Taniguchi)
Mifune's screen debut is a tense thriller about bank robbers on the run in the Japanese Alps in the depth of winter. Scripted by Kurosawa, it has comedy, shocks. And a humanistic philosophy that seeks to distinguish between men who are redeemable and those that are not. With a well-oiled forelock hanging over his face, Mifune gives his character a dangerous vitality that comes from suppressed rage. He sneers, he spits on the floor, he never stops moving. You wouldn't want to cross this man, in the high mountains or anywhere else.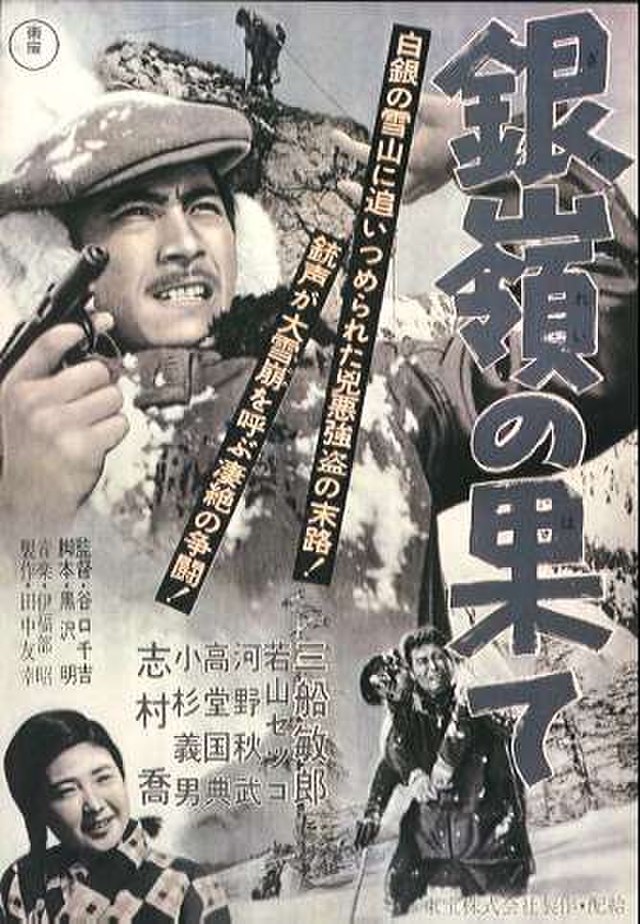 The Rickshaw Man (1958, Hiroshi Inagaki)
People were rougher and tougher back in the day. At least they were in the Kyushu port town of Kokura, home to a rickshaw man known as Wild Man Matsu. On being denied his customary free place at the theatre, he storms in later with a large cookpot and boils up a tasty treat featuring plenty of garlic, right in the middle of the expensive boxes. Fights break out, with Matsu and his pal giving everyone else a hammering.
Mifune is Matsu. He actually played the taiko drum himself in the festival scene, and he handles his character's transition from virile young buck to confused and hurt older man with delicacy. The music and visuals pile on the pathos at the end. But the courage and honesty of Mifune's Matsu shine through.
In the words of actor Yoshio Tsuchiya, who appeared with him in many films, "there was nobody else like Mifune and there never will be again." His best work outside the Kurosawa canon deserves much greater appreciation.


RELATED:
Find essays by the author on JAPAN Forward at this link.
Author: Peter Tasker