Security Cooperation to Take Center Stage in Japan-Australia Summit
China looms larger than ever before in a wide range of regional security topics that prime ministers Kishida and Albanese will discuss.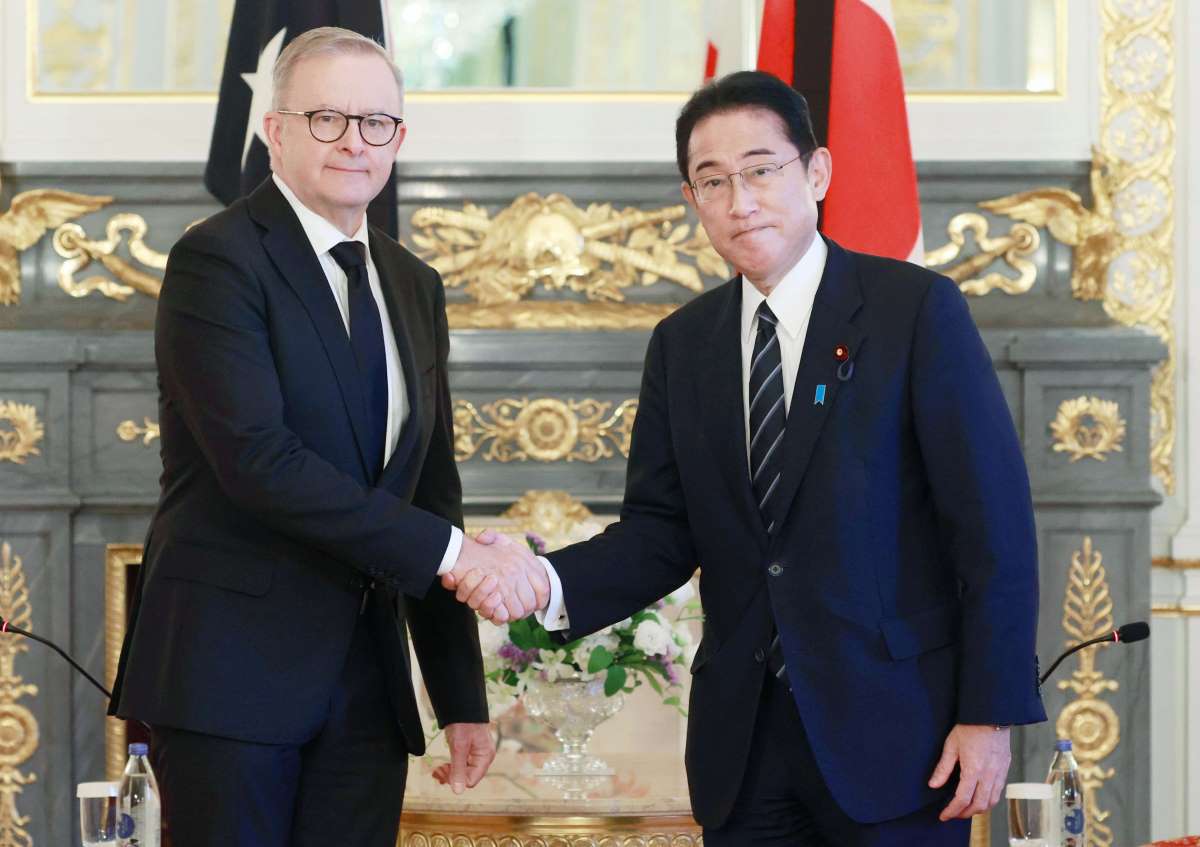 Prime Minister Fumio Kishida and Australian Prime Minister Anthony Albanese are scheduled to hold a summit meeting in the city of Perth in western Australia on October 22. At that time, the governments of Japan and Australia will issue a new joint declaration on security cooperation, it was learned on October 15.
Multiple government sources have made it clear that the drive to put security collaboration on the front burner reflects a sense of concern about China's growing military presence in the Indo-Pacific region. The outcome of the meeting is expected to lift to a higher level Japan's cooperation with its "quasi-ally" Australia.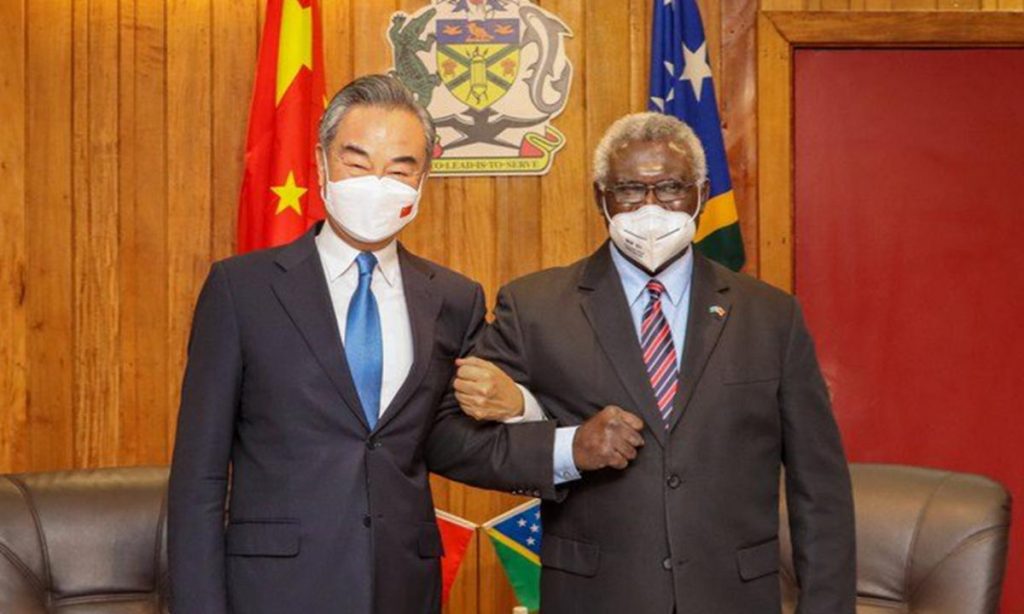 Main Issues for Discussion at the Summit
China's security pact with the Solomon Islands, and responses to China's growing influence in the Pacific region;
Revision of the Japan-Australia Joint Declaration on Security Cooperation;
Promotion of a stable supply of energy imports from Australia, including LNG;
Further strengthening of Japan-Australia, Quad, and other frameworks for security cooperation;
Exchange of views on Russia's invasion of Ukraine, repeated missile launchings by North Korea, and other regional situations of mutual concern.
Beyond the Current Security Agreement
Prime Minister Kishida will begin his three-day visit to Perth on October 21, holding talks with Prime Minister Albanese the following day.
The new declaration is expected to touch on, among other things, how to fully realize the concept of a "free and open Indo-Pacific." It will be based on such things as respect for the rule of law and freedom of navigation, and is expected to strengthen defense cooperation as well as enhance collaboration in the area of economic security.
The existing Japan-Australia Declaration on Security Cooperation was signed in 2007 by Shinzo Abe and John Howard, who were the leaders respectively of Japan and Australia at that time. It refers to responses to North Korean development of nuclear weapons and missiles, as well as anti-terrorism collaboration, but makes no mention of the threat posed by China.
At that time, the Australian government was eager not to alienate China, which it regarded as a major trade partner.
However, in the 15 years since the signing of that declaration, China has developed tremendously in terms of military and economic power. And it has increasingly sought to make inroads in the East China Sea, South China Sea, and the Pacific Ocean.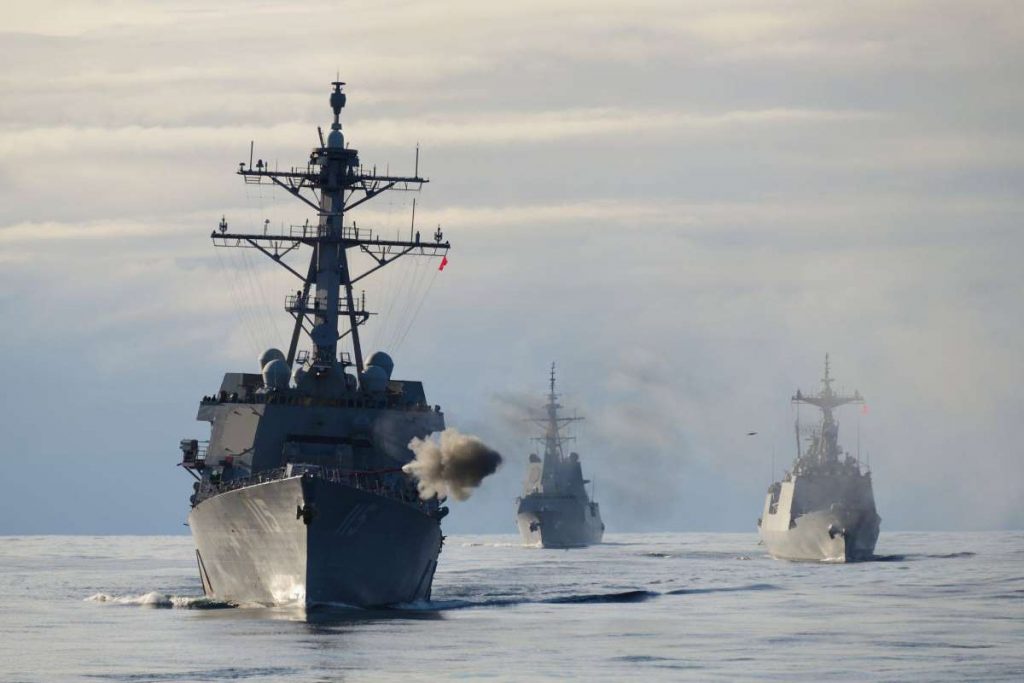 Rising Awareness of the China Risk
China has come to loom as a direct threat to Australia's security, demonstrated, for example, by Beijing's April signing of a security pact with the Solomon Islands, an island nation located less than 2,000 kilometers from Australia. Sources close to Kishida say Australia's awareness of issues related to China is growing stronger.
For that reason, Australia is increasingly inclined to strengthen its ties with Japan, which shares some of its problems with China. Both countries also share involvement in the Quad security framework participated in by Japan, Australia, the United States, and India. For example, Australia signed an agreement with Japan to facilitate the simplification of procedures for mutual visits between Japan's Self-Defense Forces and the Australian military, including for joint training exercises.
During their first meeting in May, prime ministers Kishida and Albanese reaffirmed the importance of revising the bilateral declaration on security cooperation as soon as possible.
Albanese also returned to Japan in September to attend Abe's state funeral. Australia further demonstrated the importance it places on ties with Japan through the attendance at that ceremony of three former Australian prime ministers, namely John Howard, Tony Abbott, and Malcolm Turnbull.
Furthering Personal Ties
At the upcoming summit on October 22, in addition to strengthening collaboration in the field of security, Kishida and Albanese are expected to emphasize stability in the supply of energy. For example, Japan is dependent on Australia for roughly 40% of its liquified natural gas imports.
They will also discuss China's application for entry into the CPTPP trade group of which Japan and Australia are already members.
This will be a rushed trip for Kishida between Diet sessions. But Albanese has already made two trips to Japan in the short time since he took office in May. Furthermore, not only will the trip provide an opportunity of returning the favor, it will also present a golden opportunity for the two leaders to forge personal ties of trust.


RELATED:
(Read the report in Japanese at this link.)


Author: The Sankei Shimbun