Well Done, Ms Wong! Australia's Foreign Minister Alerts the Solomon Islands to China's Trap
Penny Wong has persuaded the Solomon Islands not to let China turn it into a military base, at least for now. That makes room for Japan's vision for peace in the Pacific.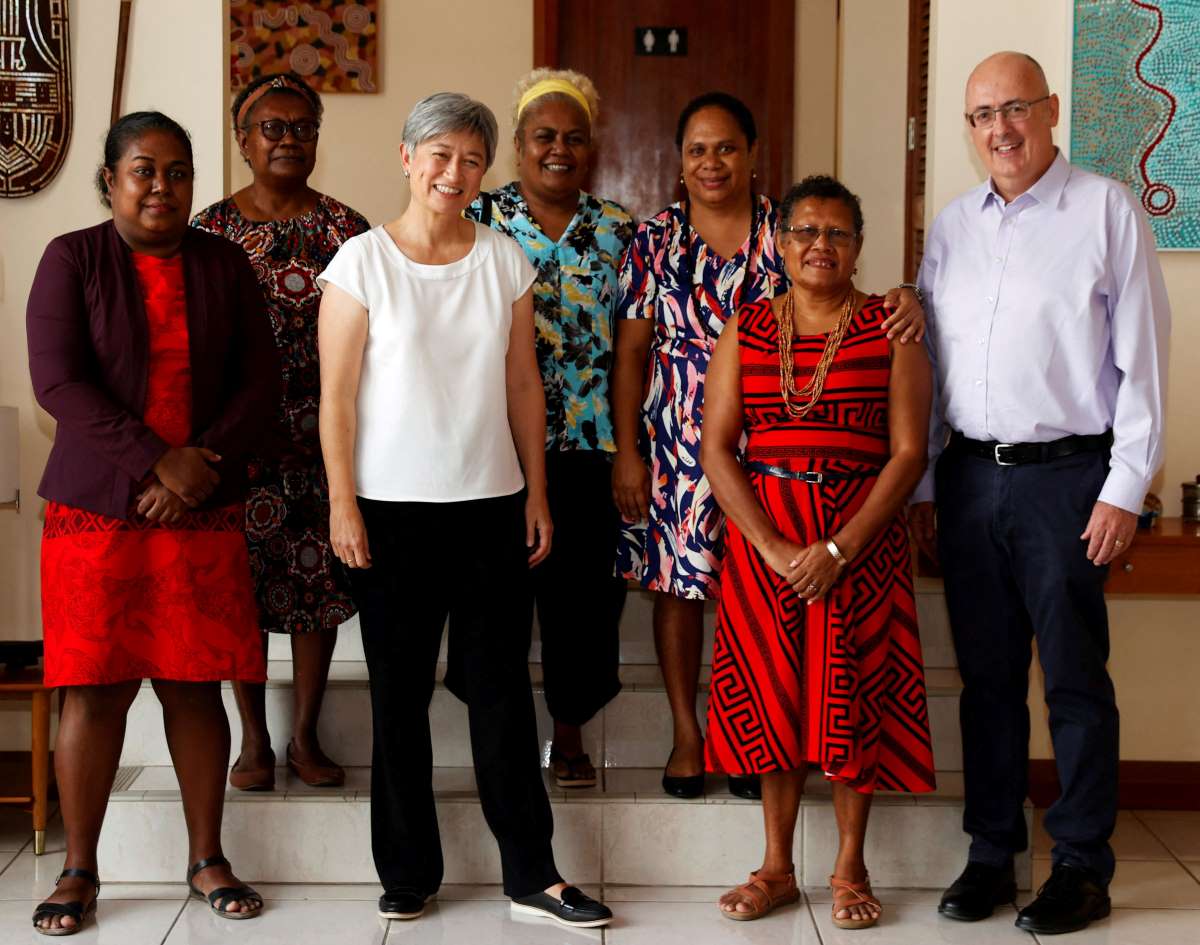 Prior to the end of the nineteenth century, people who lived on the Solomon Islands lived in mortal fear of headhunters.
Raiders from the Roviana Islands would arrive in canoes, determined to capture slaves and sever heads. They often presented skulls as bounty to their chief.
Such brutal practices stopped long ago. Yet the islands remain prone to visits by powerful outsiders – some of them more welcome than others – as competition for influence between China and the West continues in the Pacific.
In the middle of June, the Australian foreign minister Penny Wong returned to the Solomon Islands capital Honiara for a meeting with Prime Minister Manasseh Sogavare.
Her goal was clear: persuade the Solomons not to hand over more control to China.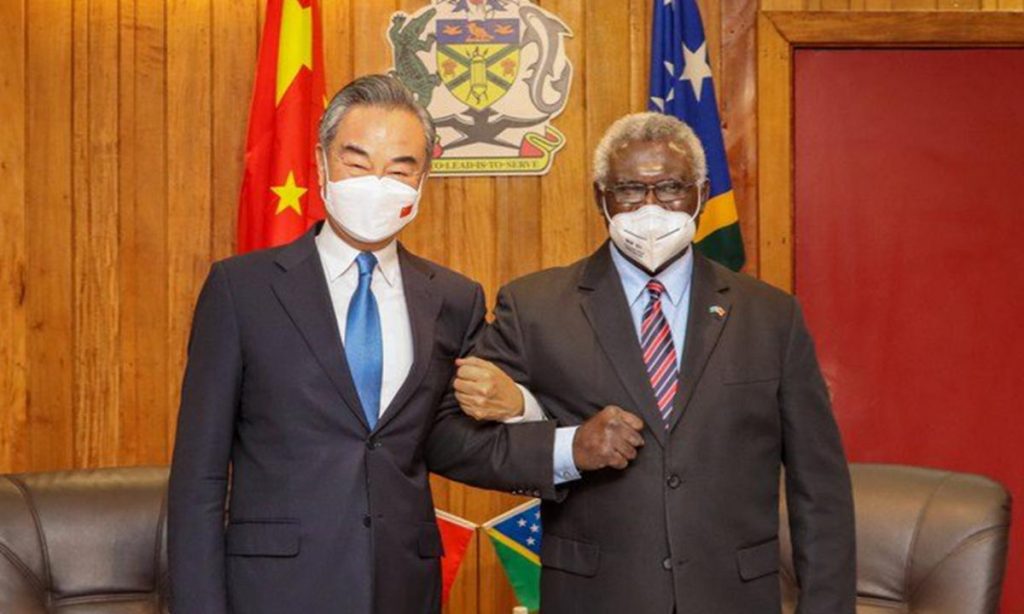 Chinese Expansion
When China's, Foreign Minister Wang Yi visited Honiara earlier in 2022, he promised economic assistance to the Solomon Islands and said the two countries should cooperate on security.
That rang alarm bells among officials in Canberra, as the Solomons are situated on a key maritime transportation route. Was China posing a threat to Australian interests through aggressive expansion in the Indo-Pacific?
Australia's Prime Minister Anthony Albanese and Foreign Minister Wong, who were elected in May, acted quickly. Ms Wong has now made three trips to convince Prime Minister Sogavare not to fall into a Chinese trap. She has also promised Australia will do all it can to help the islands respond to rising sea levels caused by global warming.
Her latest visit appears to have been a success. Prime Minister Sogavare assured her that Australia, not China, is his preferred security and development partner.
"I welcomed Prime Minister Sogavare's reassurances that there will not be a military base nor persistent foreign military presence here in Solomon Islands," Ms Wong told reporters.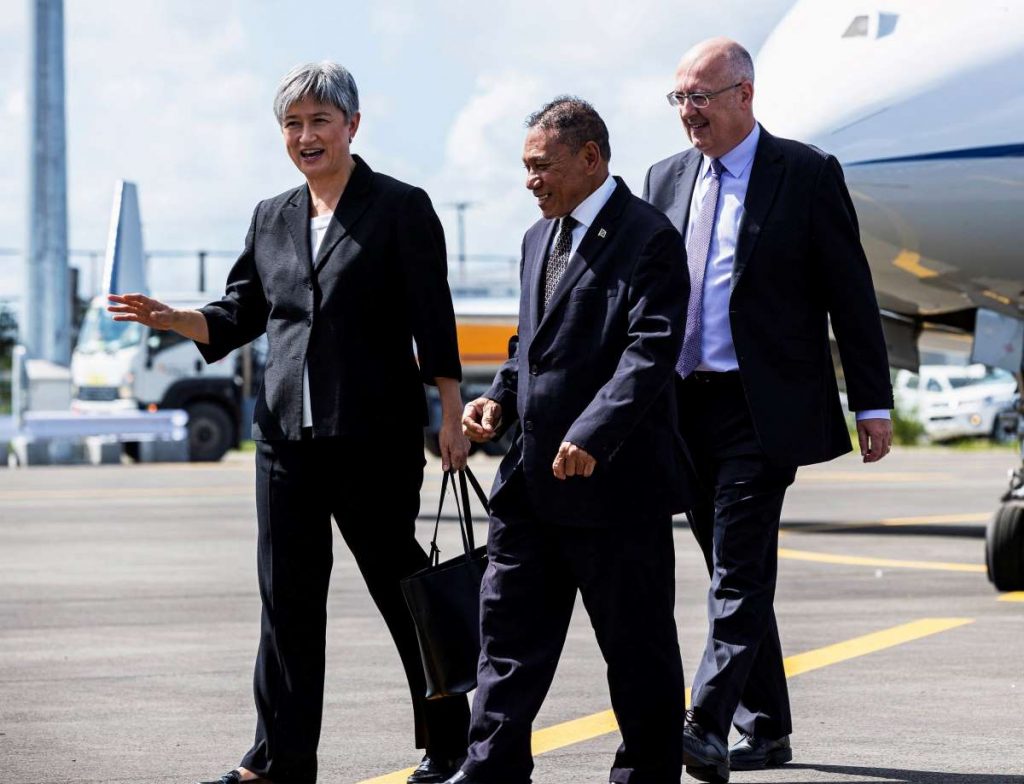 Theater of War
This reassurance will also be welcomed in Tokyo, although not everyone is certain that Mr Sogavare's tiny country can stand up to the considerable pressure from China for long.
China has already bullied the Solomons into dropping its official recognition of Taiwan, despite Taiwan's generous checkbook diplomacy on the islands.
Japan has good reason to be extremely cautious in its bilateral relations with the Solomons, which have been tainted by the legacy of war.
Following the attack on Pearl Harbor on December 7, 1941, the Japanese Imperial Navy occupied islands throughout the western Pacific. The Solomons became the farthest outpost of the Japanese empire, 5,500 kilometers (3,300 miles) from Tokyo.
The United States forces undertook a prolonged and bloody campaign to oust the Japanese from the region. In February 1943, the Japanese withdrew and surrendered the islands to the Allies.
According to the US World War Two Museum in New Orleans, the Solomon Islands Campaign cost the Allies approximately 7,100 men, 29 ships and 615 aircraft. Meanwhile, the Japanese lost 31,000 men, 38 ships and 683 aircraft.
The trauma on the citizens of the islands was immeasurable.


Painful Memories
There is no doubt that China's Foreign Minister Wang Yi reminded his hosts of this painful history when he made the case that it should be China – not Japan and its allies – which should be the preferred security partner for the region.
Japan's Foreign Minister Yoshimasa Hayashi visited Fiji and Palau recently, where he conveyed concerns over China's maritime expansion. But responsibility for the Solomons has fallen to Australia, and Penny Wong.
She has proved herself an impressive figure, winning important reassurances from Prime Minister Sogavare. Ms Wong brings extensive experience to the role, having previously served as shadow foreign minister since 2016.
She has displayed deep insights and consistent strategy both on security and also on climate change.
Prime Minister Anthony Albanese asked Ms Wong to accompany him to the Quad summit in Tokyo in May, which took place almost as soon as their party, Labor, won the general election.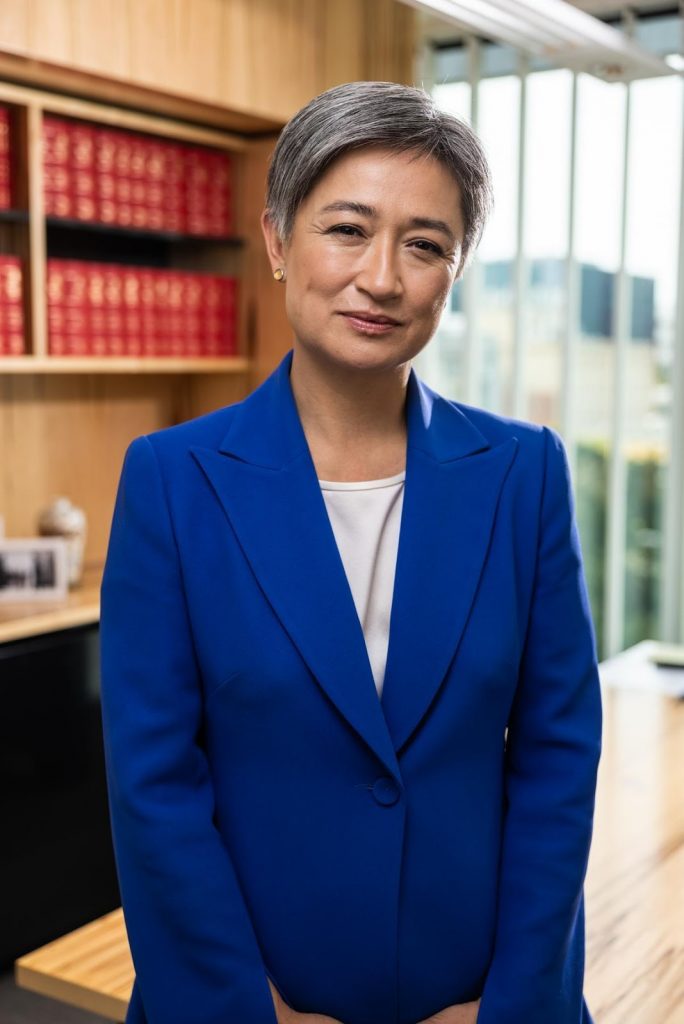 Political Skill
Ms Wong was born in 1968 in the Malaysian part of Borneo to an Australian-born mother and Chinese Malaysian father. After her parents split up, she moved with her mother and younger brother to Adelaide in South Australia at the age of eight.
After working for a trade union and the local government, she was elected to the Senate for the Australian Labor Party in 2001.
The threat of climate change is a key concern for both Ms Wong and Prime Minister Albanese. And it is one shared by the leaders of the islands in the Pacific, which are on the frontline of global warming.


Concerned Democracies
At a wider level, Japan, Australia, and the United States are keen to prove to the Pacific region that they offer a safe and stable alternative to the prospect of partnership with China.
US Defense Secretary Lloyd Austin clearly outlined his concerns in a speech at the Shangri-La Dialogue in Singapore when he warned that China's moves "threaten to undermine security, stability, and prosperity in the Indo-Pacific."
He added: "Indo-Pacific countries shouldn't face political intimidation, economic coercion, or harassment by maritime militias."
For Japan, under Prime Minister Kishida, the message remains focused on a free and open Indo-Pacific.
It is striking that although the recent election in Australia marked a major political shift to the left, its China policy remains broadly in tune with the other members of the Quad, including Japan.


RELATED:
Author: Duncan BartlettDuncan Bartlett is a regular contributor to JAPAN Forward. You can read his other articles and essays here.