Shohei Ohtani: American League Rookie of the Year Back in Japan to Tell His Story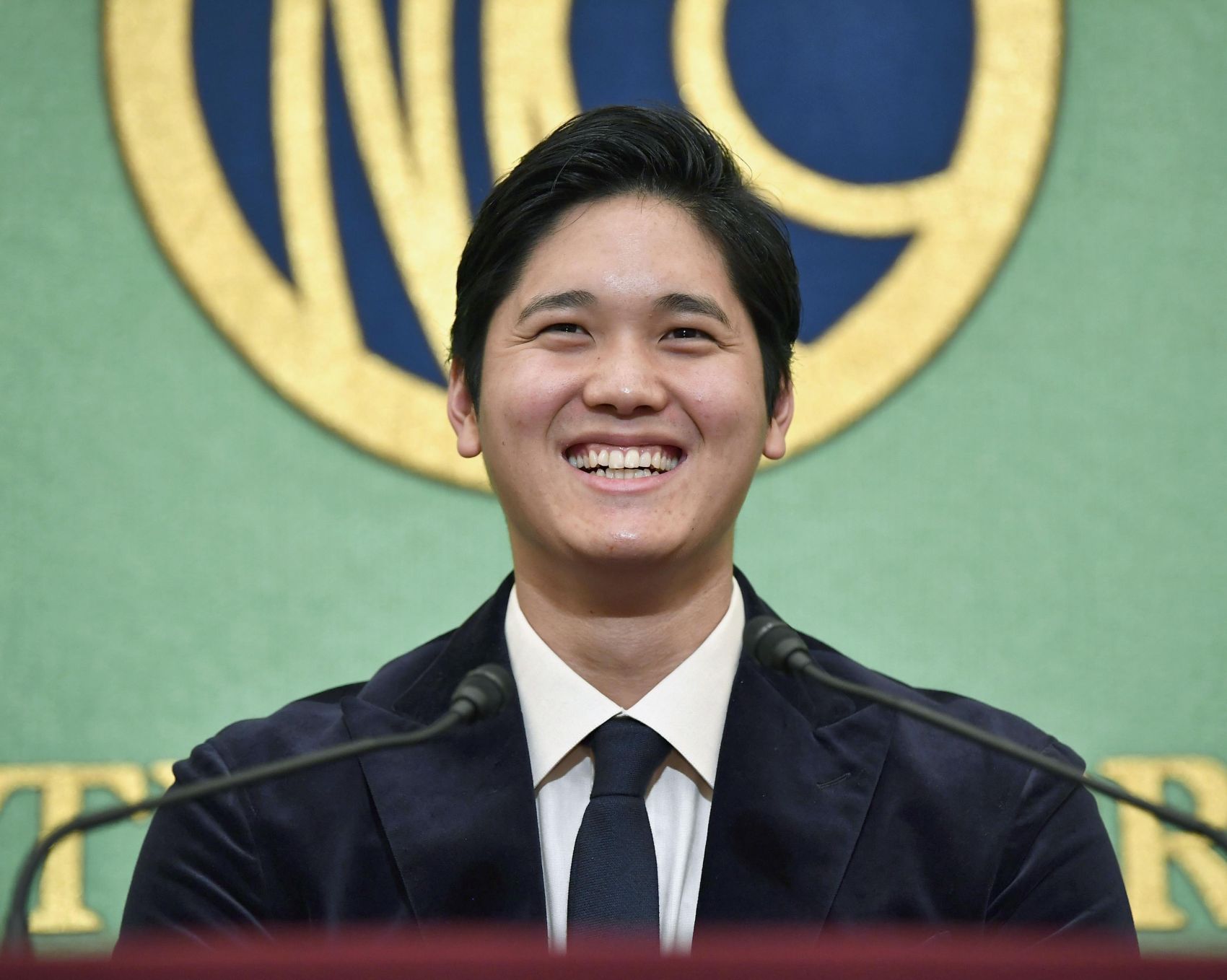 "Satisfying, fun, a great season on the whole." This, so far, is the only definite thing you could get from baseball wunderkind Shohei Ohtani, who returned to Japan on November 22, fresh from having won the American League Baseball Rookie of the Year award.

As for his future plans, Ohtani indicated that everything is just possible.
The 24-year-old from Iwate Prefecture flew from Los Angeles to Haneda Airport, and held a press conference following his arrival. Sporting a smart navy suit and tie, he smiled at the crowd of 312 journalists who came to ask him about his performance over the past year.
Ohtani is famed for being a two-way baseball player, both hitter and pitcher. He acknowledged, though, "Naturally, it might happen at some time that I would find myself choosing between the two, but I have no intention of doing so at this stage."
Modest and poised, he commented regarding the 2020 Tokyo Olympics: "I definitely want to participate, but I think that everyone feels that way."
Ohtani's spell as two-way player was cut short earlier in the season after a ligament injury in his right elbow. He underwent Tommy John surgery in October and explained that he is happy with his recovery.
"At the beginning I was opposed to the surgery. But later on, I came to believe it was better to have a healthy, strong arm. The rehabilitation is going well, I am very glad I went through with the surgery," he said.
At present, the athlete is not using his right arm in games, but is doing aerobic exercise and rehabilitation.
Ohtani said he couldn't give any concrete forecast yet for the next season. "I think I will be a hitter, but I don't know the specific timing of recovery, so I can't give any numbers. I am increasingly thinking that I want to go for postseason," he said.
Ohtani had an impressive season. Starring as a pitcher in 10 games, he was 4-2 (wins-losses) with a 3.31 ERA and 63 strikeouts. As hitter, he played 104 games, with a batting average of .285, including 22 home runs, 61 RBIs, and 10 stolen bases.
With people in Japan and abroad warmly supporting Shohei Ohtani, fans will be interested to see what this athlete will achieve come next season.