Sodium-ion Batteries a Good Option for Resource-Scarce Japan
Switching from lithium to sodium, a practically inexhaustible natural resource, presents Japanese companies and researchers with a chance to contribute to a decarbonized future.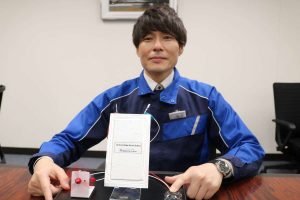 As interest in decarbonization of society increases, progress in the development of electric vehicles (EVs) and utilization of renewable energies is accelerating research in next-generation storage cells, which are indispensable for both.
Lithium-ion batteries, which are currently in the mainstream, played a major role in the popularization of smartphones.
But lithium, the raw material, is unevenly distributed in South America and elsewhere, posing the risk of supply being affected by international relations.
In this context, sodium, a raw material in abundance on earth, is starting to attract attention as a possible raw material. Expectations for use in EV batteries are also growing.
In natural resource-scarce Japan, new ideas and ingenuity are the keys to a success story on the development of these next-generation storage cells.


Read the rest of this article here for a synopsis of developments in sodium-ion batteries. And find more great articles on the environment and the challenges of achieving the SDGs, on our new website Japan 2 Earth, sparking a transition on the environment and SDGs.


RELATED:
Author: Takanori Hanawa