Stationery Treasures for the New Season Make Communications Fun
Stationery offerings include a surprising wealth of creative and affordable new products to celebrate the April beginning of Japan's school and business year.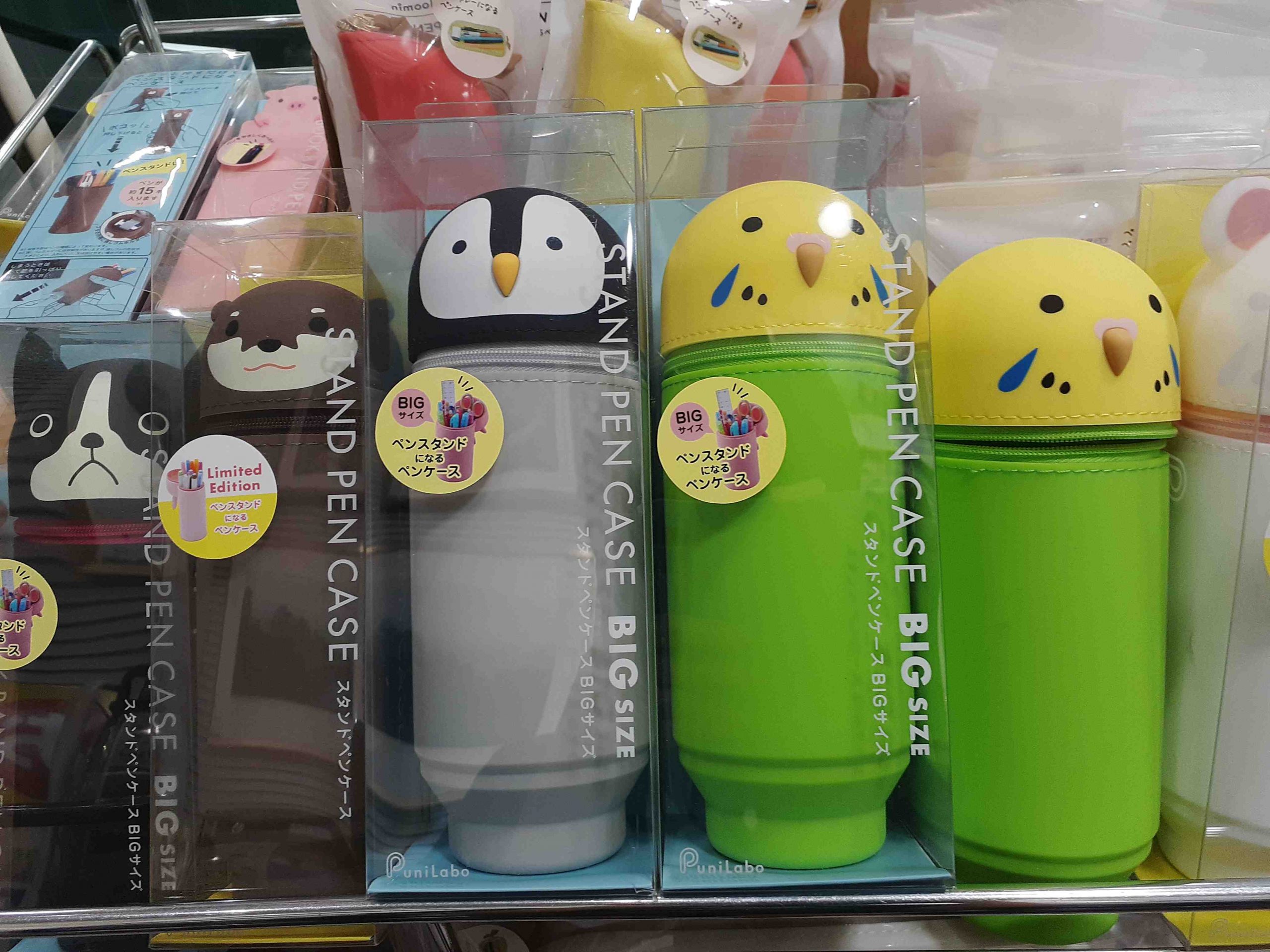 The season swiftly changes as time passes by. In Japan, spring symbolizes new beginnings, as the season is usually hand-in-hand with graduation. Whether in the classroom or the office, this season ushers in an increasing demand for new stationery, which is an indispensable necessity for a fresh start in a new environment.
Unlike American school systems that renew the school year in September, Japanese schools end their 3rd semester in March and welcome new students in April with an "entrance ceremony." This goes the same for companies that hire numerous new employees every new business year.
Japanese stationery companies take pride in the affordability and usefulness of their products. They offer a wide range and rich colors for every occasion, and updated products are released annually from stores.
Here are some of the newest ones that may take you by surprise.
Pencil Cases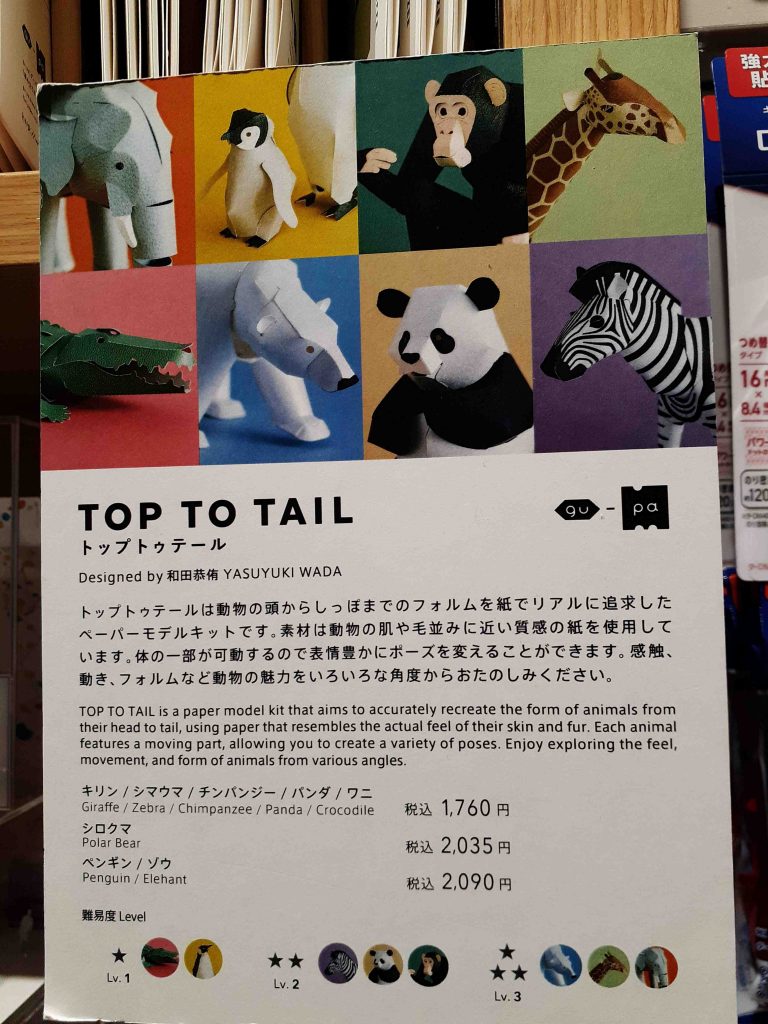 Animal Head Pencil Case
These silicon pencil cases vary in size and style, all in the shape of animals. The animals include cats, penguins, otters, and frogs, with some animal pencil cases made smaller than others. The zipper detaches the head, and inside it holds an elastic band to keep an eraser in place.
The bottom of the pencil case is crafted to easily fold into itself to stand upright in a steady position. Some versions of this include a magnetic base or strong suction to prevent it from being knocked over. From my personal experience of using this, it does happen often.
Another similar product is the "book band pencil case," which has a thin pocket that can carry some pencils and pens while strapped to a notebook or textbook.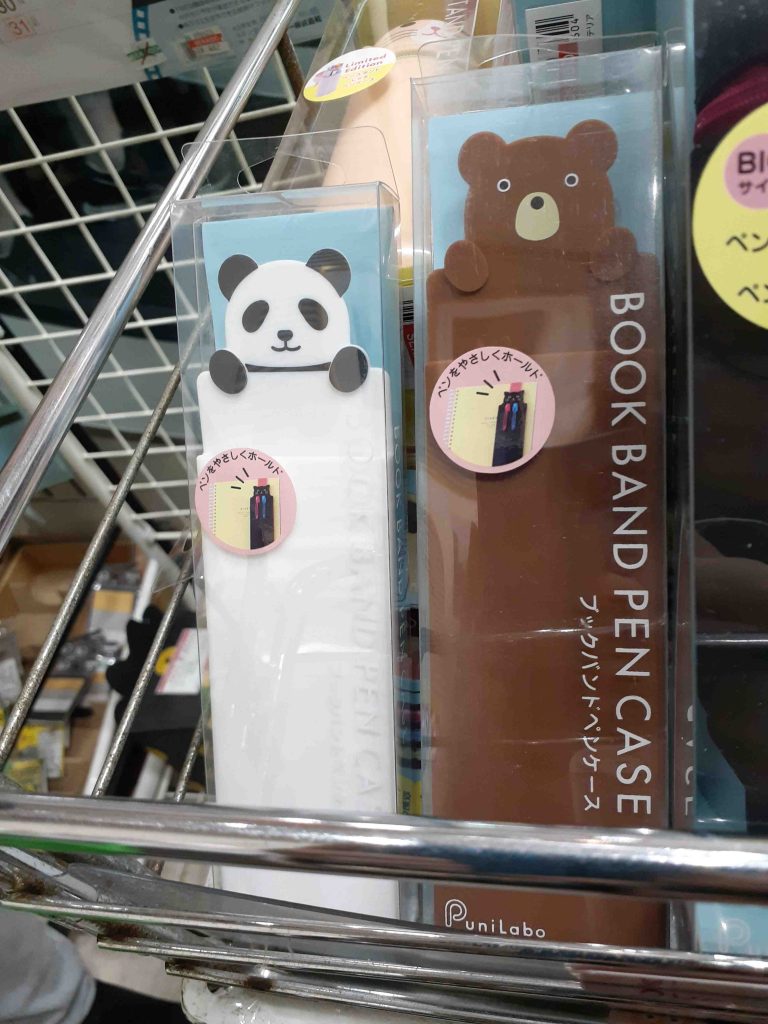 Pens
All Japanese stationary stores boast an extensive collection of pens that come in every color for every occasion. Within larger stores, a wall of liquid pens is not an uncommon sight.
Erasable Pens
Erasable pens are a choice that can never go wrong as souvenirs for their affordability and quality. Stationery company Pilot's pens are the most commonly seen, popular for their rubber tips that can easily erase their signature watery texture.
However, some have disliked this thin texture. Therefore the company has recently announced the release of an updated, luxurious version with a thicker stream of ink. This version also holds multiple colors in one beautifully patterned pen.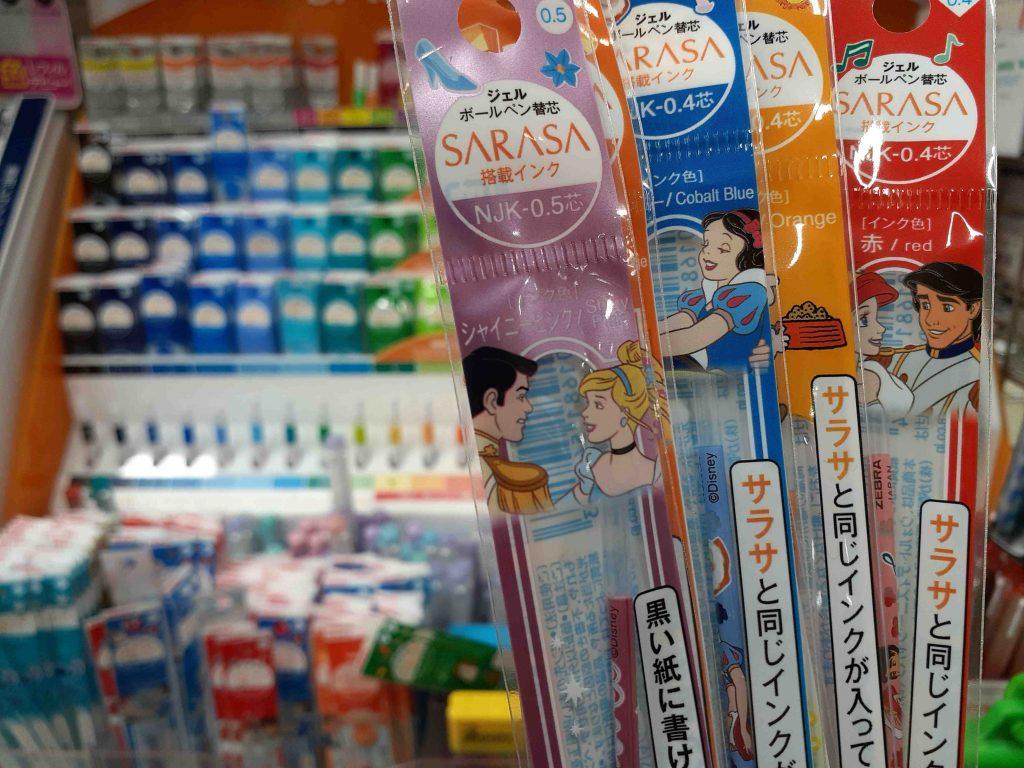 Multicolor Pens
My recommendation among the numerous multicolor pens is the Sarasa pen. Sarasa's signature smooth texture despite its thin delicate tip is a relief for those who find the scratch on paper unbearable.
Depending on the stationary store, there is a section that allows buyers to customize their multicolor pens by choosing the pen, refillable ink color, and thickness/width of the writing tip.
Pens for Writing on Plastic Wrap
In Japan, character bentos are blowing up Instagram for their cute aesthetic and art-like touches that are popular among children. These vary from Pikachu-themed rice balls with seaweed cut into its facial features for a clearer appearance, to cucumber salads shaped into a magnificent dragon. But to be quite frank, most parents probably don't have the time to spare making a beautiful lunchbox for their kids, even if they have the heart to.
The plastic wrap pen allows even busy parents to make an easy but aesthetically pleasing packed lunch to surprise their children during lunchtime.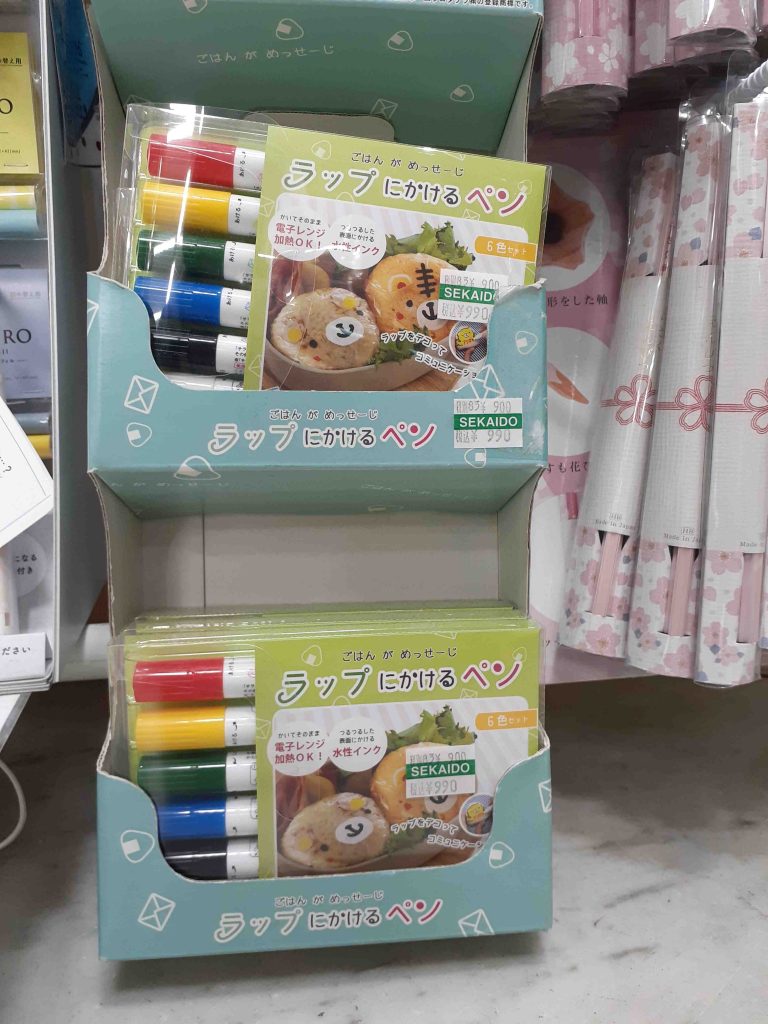 The pen can be used on plastic wrap and does not contain harmful chemicals.
Drawing a character or encouraging message on the packaging before wrapping up a rice ball could make a child's day brighter.
Satisfied bellies and full hearts all around – family pleasure for sure!
Pentone Film Fusen
This pen is the two-in-one that we didn't know we needed. Those who often use sticky notes might agree on the frustration that comes with opening up a pad for every use. To ease the frustration, Pentone film fusen can hold three different colors of thin sticky notes wrapped around its body.
Pencils
Sprout Pencils
Originating in the Netherlands and made by Sprout World, Sprout Pencils soon became a revolutionary piece of stationery as a greener substitute for regular mechanical pens. The Sprout Pencil looks like any other normal pencil except for the green end that holds wildflower seeds, making it the first plantable pencil in the world.
For an environmentally friendly biodegradation process, the pencil is made entirely of vegan ingredients. They include certified wood for the body, vegan-formulated lead, and a cellulose capsule for holding the seeds. There are a variety of seeds to choose from, including those of edible plants such as thyme and basil.
These pencils may be hard to come across in Japan but are definitely worth the find. (I found a few in a museum.)
Writing becomes guilt-free with this option on hand.
Eternal Pencil
Created with the Sustainable Development Goals in mind, the Eternal Pencil is truly made for sustainable use. The pencil has a screw-on type lead that is especially thick. It is said to last worth 100 standard pencils and can write up to 100 meters. Broken leads and frequent purchases are no longer a worry if you have this pencil in your arsenal.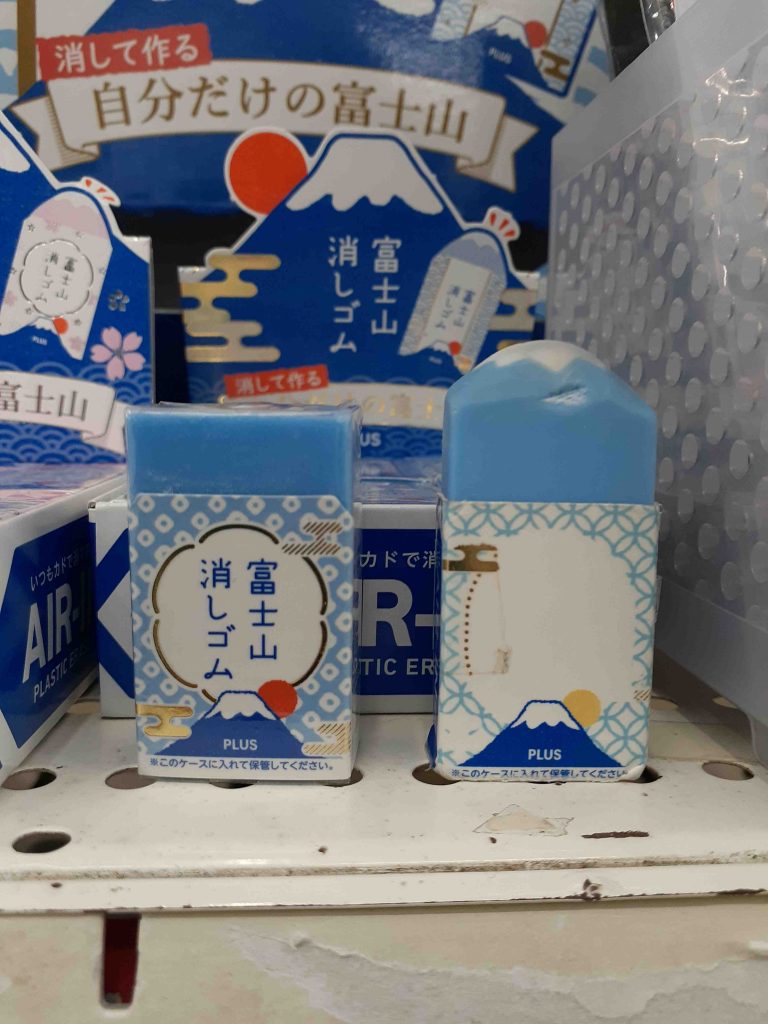 Erasers
Japan was the first country to produce soft plastic erasers, which made erasing easier in comparison to the hard rubber erasers that were previously mainstream.
Nowadays, Japanese companies have taken a step further in this revolution.
Imitation Erasers
These have been part of every Japanese person's childhood. Though less mainstream in today's industry, they still capture our hearts whenever we come across them. Imitation erasers are shaped in various miniatures of food, vehicles, and people. Most of them can be taken apart and puzzled back together – that is, if you don't lose a piece soon after!
But here's a realistic tip: don't expect daily usage. It's all about visuals, less about quality/its affectability.
Scented Erasers
Scented erasers can bring cheer to an otherwise "unmotivating" piece of work. This crayon – excuse me, eraser – captured my heart when I came across it in the stationary store.
In the shape of the crayon brand all preschoolers receive in school and scented in 8 different types of fruit, these erasers bring a smile to anyone who uses it.
Scented erasers can bring playfulness and create memories in the workplace and symbolize taste and fun in the classroom. Purchasing some as a souvenir will be a sure hit.
Mount Fuji Erasers
True to its name, this eraser is in the shape of the iconic Japanese mountain. But it has a catch: the eraser can only be formed into its shape when used.
By using it up and wearing away its edges with every mistake, its snow-capped tip will slowly rise and form the Mount Fuji that we all know.
You can arrange its features to make it a stouter, pudgy mountain, or a sharp mountain with a clear point.
Mono Erasers
Others include thin tubes. When a tube-shaped eraser is plugged into its case (MONOs), the bottom can be twisted so that the eraser pops out. It is similar to glue sticks. This type is recommended for use on thin lines and for delicate touches, especially when drawing. They have become well known for being easy to grip like a pencil and for their new refillable feature.
Letter Packets
Writing in the form of letters has always been necessary for showing gratitude, sympathy, grief, or joy to loved ones, depending on each occasion.
In Japan, where some traditions are still maintained while society rapidly evolves, letter packets have also faced changes.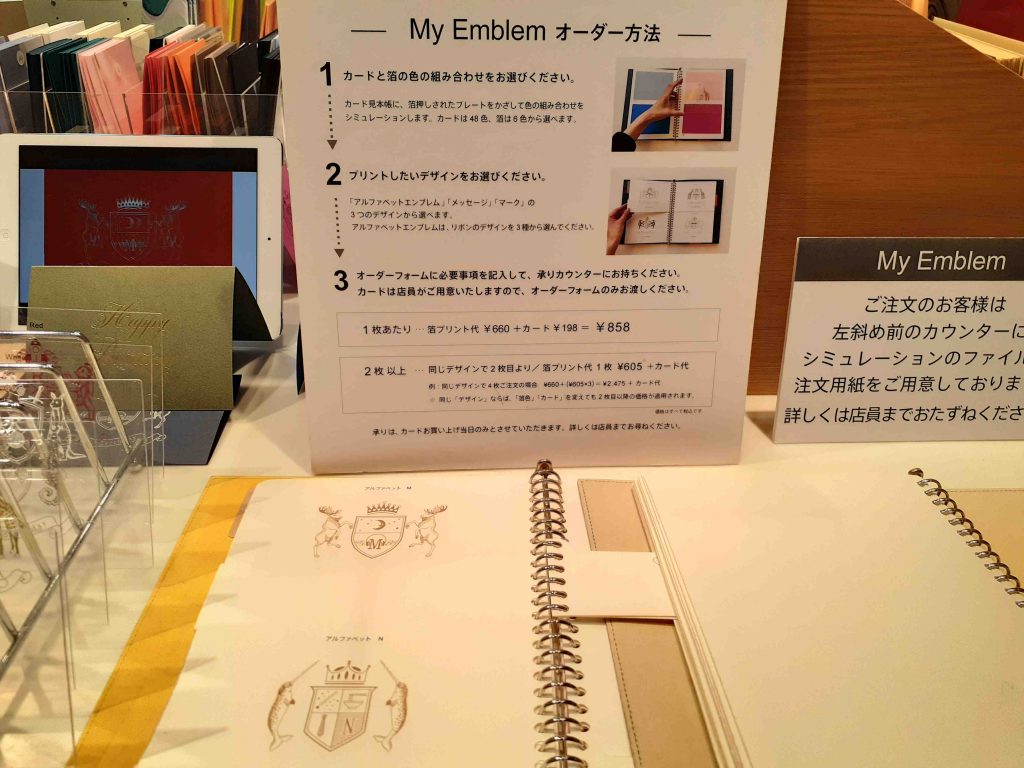 Customized Letters
Some stationery stores have a space to make customized cards. ITOYA, a Japanese stationary brand with its own stores, allows customers to easily customize their card and send it on the spot from the red post box within the store. The company's accommodation includes making a personalized emblem and printing the desired message and design onto a card of any color in three easy steps.
Customizing notebooks as a gift is another service ITOYA offers to make a one-of-a-kind gift for someone special or as a souvenir for yourself.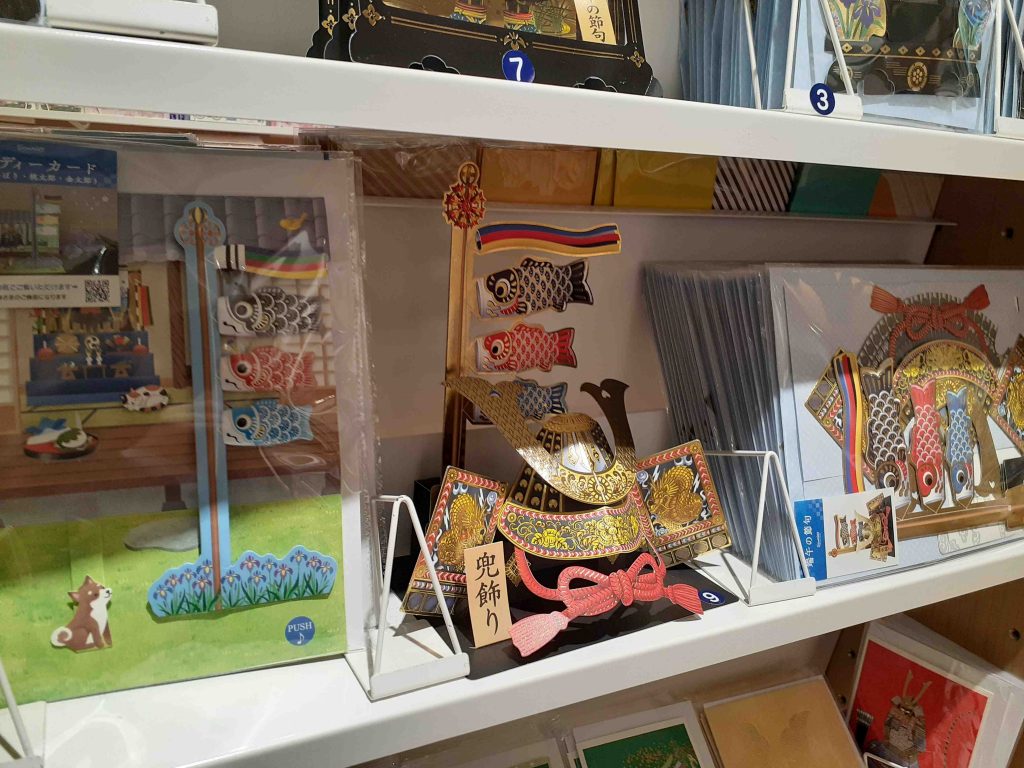 Pop-Up Cards
Pop-ups change with the season and are delightful to receive.
Realistic pop-up cards of koinobori (Japanese koi (fish) kites) and Japanese armor, both symbols of Children's Day, are seen in stationery stores ahead of March 9. The amount of effort put into these cards is sure to pay off.
Stationery Stamps
Stamps are a great way to style-up letters. Here are some that you can only find in Japan:
DIY Eraser Stamps
Making eraser stamps can become a new hobby for anyone! They show off your individual style and can be made into anything from a standard design to grand art pieces. Using a handmade stamp can also be a memorable gift for oneself.
Eraser stamp kits are found in some stores, with easy how-to steps written on the packet. Some come with full Japanese and English explanations, and all the necessary ingredients.
Once you get used to the process, you can try to step up your game and test it on your own erasers!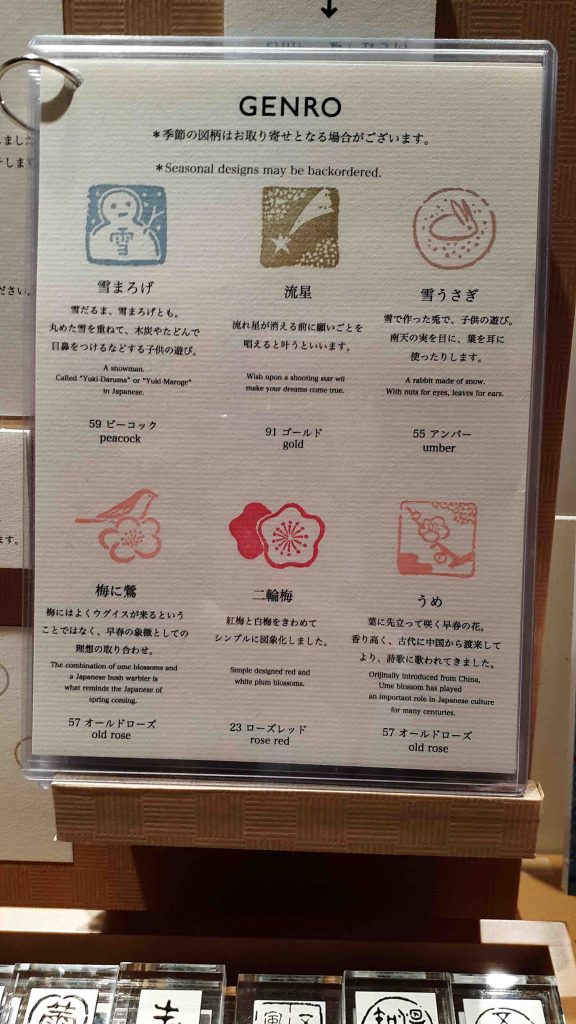 Genro Stamps
Genro stamps come in traditional Japanese patterns such as cherry blossoms, Japanese sparrows, and darumas. Some even imitate the lightest touches that resemble calligraphy art. These go well with traditional Japanese colors and can set your stamps apart from others to give your letters an "exotic" flair.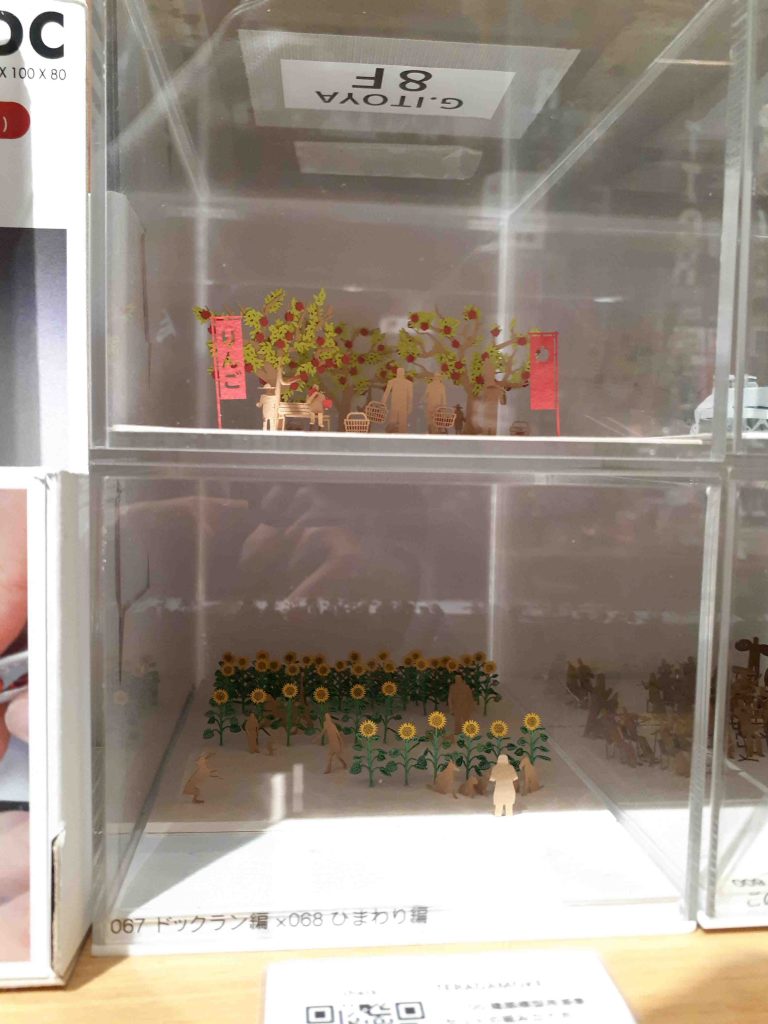 Origami
Origami has evolved over time from the standard colored paper to a beautiful craft.
Top To Tail, designed by Japanese designer Yasuyuki Wada, is "a paper modeling kit that aims to accurately recreate the form of animals from 'top to tail.'"
Some others include miniature paper art, such as Terada Mokei, which is a replica/modeling kit of tiny cut outs that can be bent for gluing together to make a small world.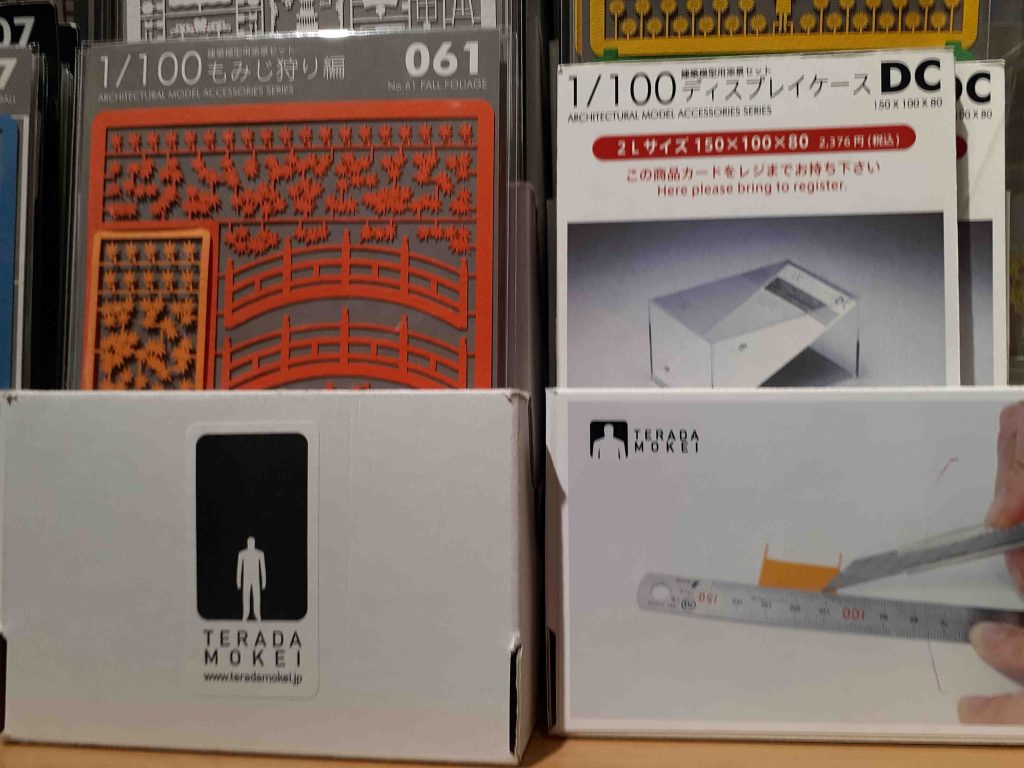 Conclusion
As listed above, it is clear that there is a variety of new Japanese stationery products yet to be discovered. These precious little treasures are sure to upgrade one's pencil cases as well as your own work and school life.
RELATED:
Author: Moa Maeda