Yamagata: Exploring the Other Side of the Mountain
Yamagata is a perfect gateway to the authentic Japan. Many of its age-old mountains and remote onsen ryokans have been largely untouched by mainstream tourism.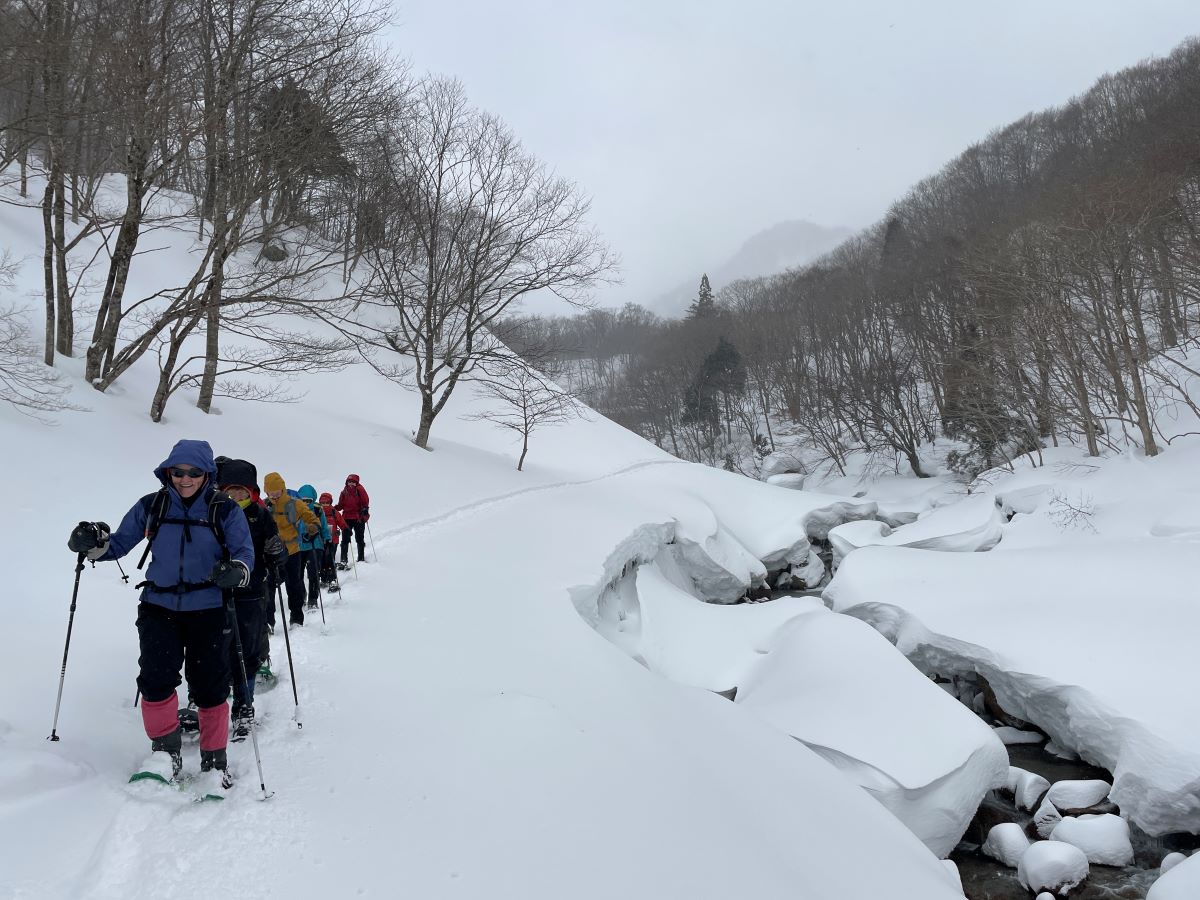 "Japan, in a sense, is made up of two different countries. One, stretching from around Tokyo to northern Kyushu, consists of huge factories, endless city sprawl, and crowded highways. But not far away from this teeming main line of the nation lies another Japan of endless mountains, huge forests, and pleasant living space — a beautiful land reminiscent of Japan as it used to be. And the city of Yamagata is right in its midst."
— Yamagata, The Other Side of the Mountain

Yamagata is a fantastic winter destination. But it is, thankfully, a far cry from the Hakubas and Nisekos of Japan. While popular tourist locations like Ginzan Onsen, Zao, and Yamadera exist, the rest of the prefecture remains unexplored by international visitors. Many places I visited were so remote, locals asked inquisitively, "How did you ever find this place?"
For a spiritual journey, a snow adventure, or a hiking destination away from it all, Yamagata is a perfect change of pace to escape and enjoy unfiltered Japanese culture. Let me tell you about a few of these "unexplored" places I experienced along the way.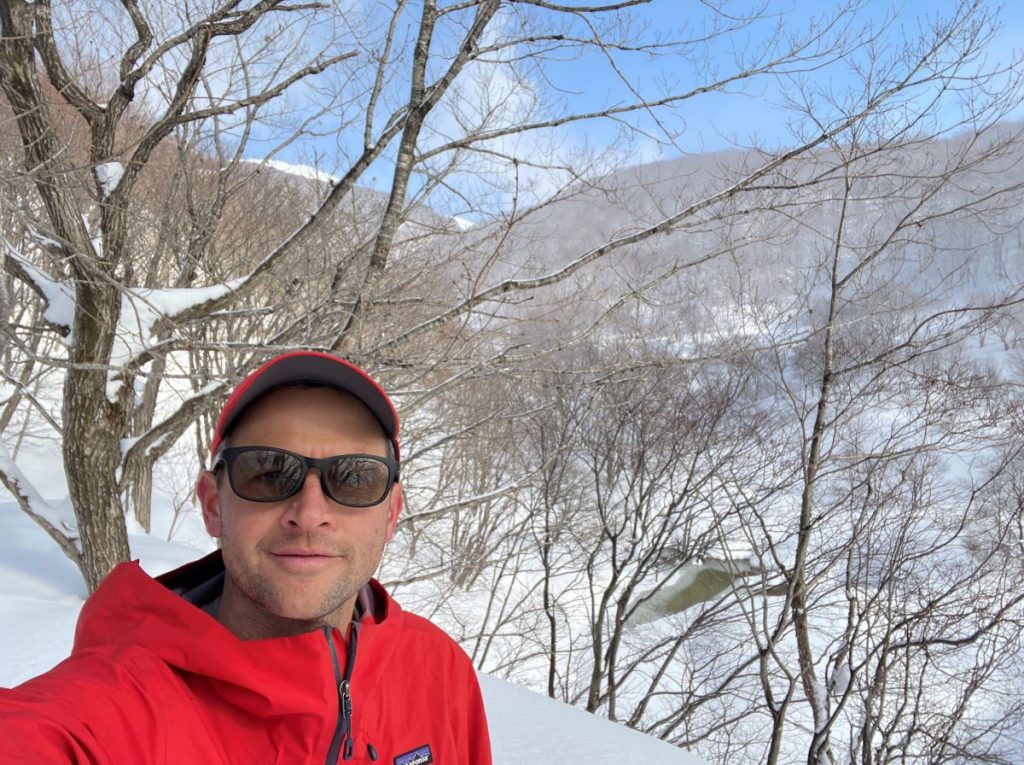 Countryside Charm
One of my favorite aspects of Yamagata is its inaka or countryside charm. If you speak Japanese, you immediately notice the change in dialect. Easy to understand yet distinct, the Yamagata dialect has an appealing sing-songy quality, perhaps akin to a Minnesota accent. Even at Zao Onsen, a major international ski resort, people speak the Yamagata dialect and refuse to or cannot speak English. The confusion caused by servers calling out lunch orders exclusively in Japanese seemed both easy to solve and charming.
As a fluent Japanese speaker, it is easy for me to say, but I actually appreciate it when people do not speak English. After all, people visit Japan for an authentic experience, and language is the most noticeable part of culture. If everyone in Japan spoke English, it would lose some of its Japaneseness.
Speaking of the Japanese language, a primary reason to travel is to meet locals and engage in conversations. One way I judge destinations in Japan is how easy it is to interact with locals. And the best way to meet people in the countryside is to start speaking Japanese.
No one has the time or interest to ask why I speak Japanese in Tokyo. They cannot be bothered. In Yamagata, everyone is fascinated and wants to know more. Among other memories, I drank sake with locals in a convenience store, met people while bathing, and made friends with various shopkeepers, restaurant owners, and mountaineers. Travel is about people, and the people in Yamagata ensured I felt welcome.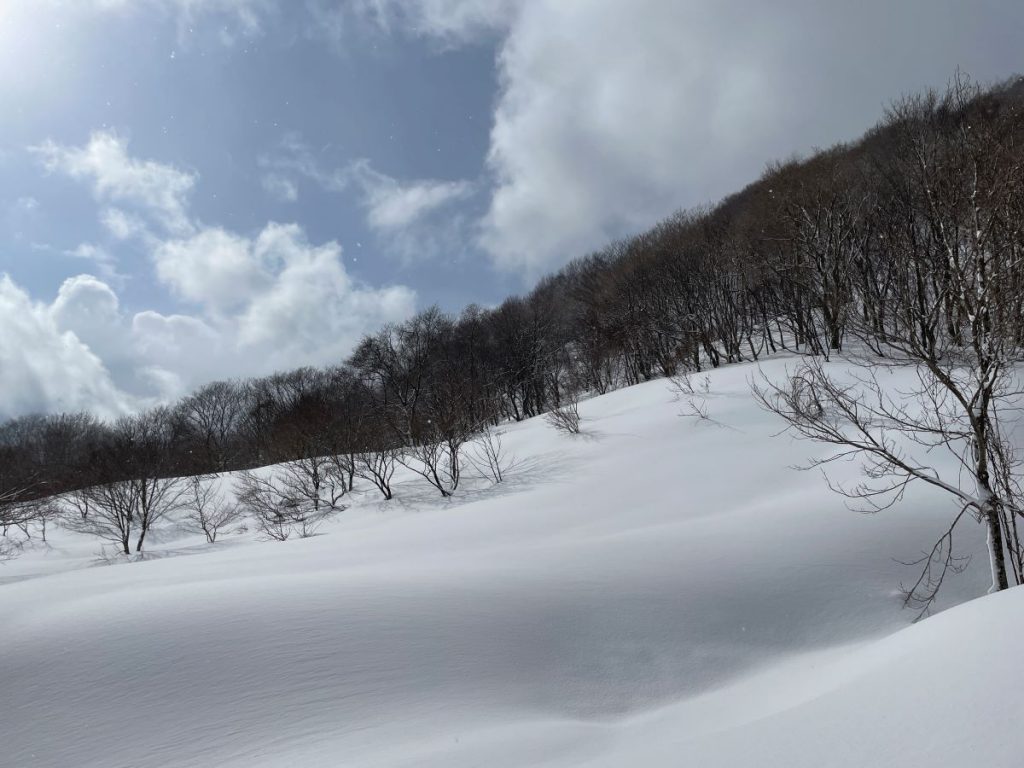 A Spiritual Journey
Hagurosan is one of the Dewa Sanzan (Three Dewa Mountains) and the only one accessible in winter. Mt Gassan, another of the Dewa Sanzan, is one of the snowiest places in Japan. Indeed, the ski resort only operates from April to July because snow removal is too challenging in winter.
Dewa Sanzan developed as a pilgrimage site for practitioners of ascetic mountain worship. To this day, pilgrims visit to pray, meditate, or rejuvenate away from the bustle of everyday life.
There is, indeed, a different feel about Hagurosan. Passing through the bright red Zuishinmon Gate and descending the steep, icy steps through a cedar forest, you enter a spiritual place. The energy is charged, and you cannot help but breathe deeply.
Remnants of Centuries Past
After passing a quintessential red bridge covered in snow and a frozen waterfall, Hagurosan's 5-story pagoda looms large in the distance. The fact that people built this wooden structure deep in the forest 700 years ago is impressive. What is baffling is that the structure has withstood harsh winters and snow for centuries.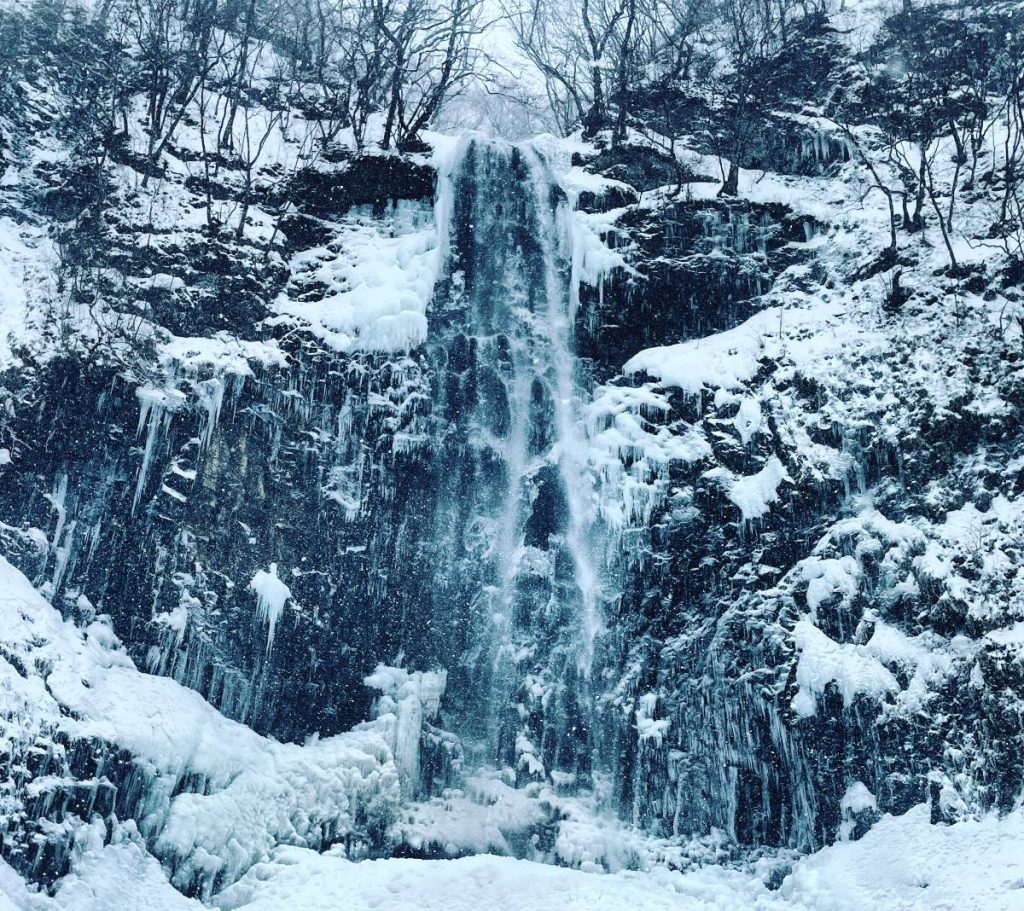 Still contemplative, I begin the 2,446-step pilgrimage to Hagurosan Shrine at the summit. I have to trust this number, though, because buried under deep snow, I cannot actually see or count the steps I climb. Along the way, occasional flat areas reveal 400-year-old cedar avenues only visible to those who journey by foot. The wood opens up only once to reveal white rice paddies and Sakata City beneath.
Arriving at the summit, tired but energetic from the fresh air and scenery, I make a quick omairi (prayer) at the shrine. The shrine is impressively large, with the thickest thatch roof in Japan and a symbolic climax to the pilgrimage. But I am reminded that as cliche as it is, the journey is more important than the destination — especially so on a pilgrimage. The destination motivates the journey, but the journey is where the real lessons are learned.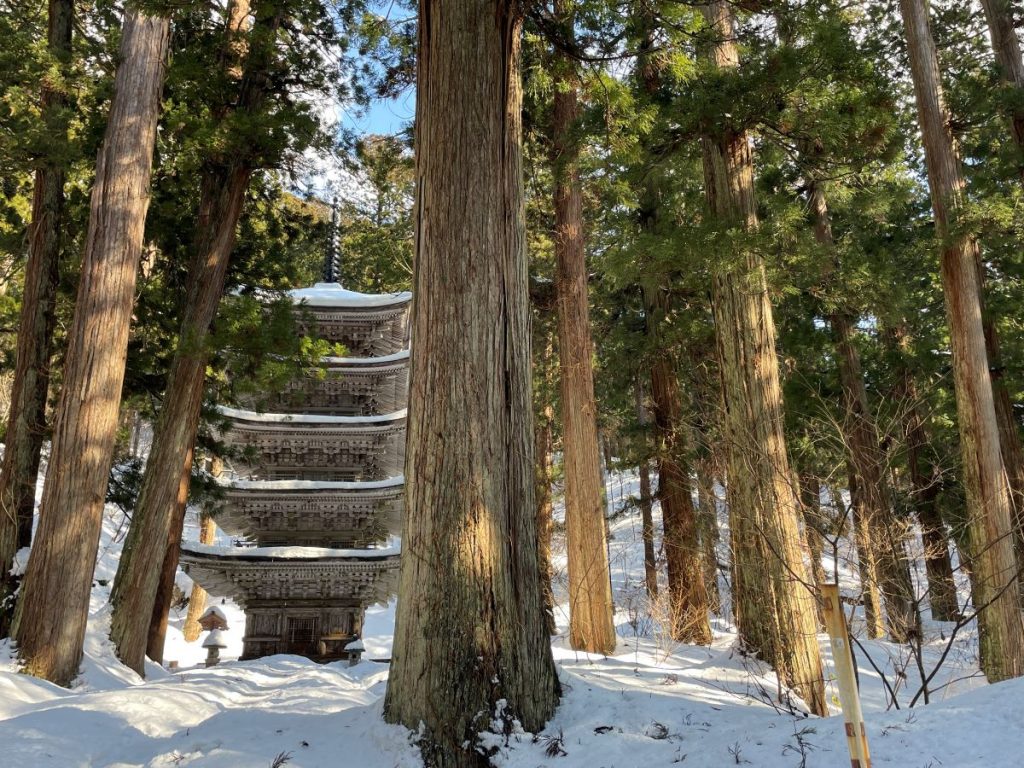 Natural Beauty
Yamagata is also full of natural beauty. Chokaisan is one of these places. Located in a national park, Mt Chokai is often called Dewa Fuji and is among Tohoku's highest mountains. Even its name, bird ocean mountain, reveals its proximity to nature.
Snowshoeing the forests at the mountain's base, I revel in the physical exertion of slogging through the deep powder snow, loving the changing scenery and stillness. If you have experienced a snow-white forest, you will understand the audible quietness of snow. All other senses have been removed, allowing one to hyper-focus on the remaining few.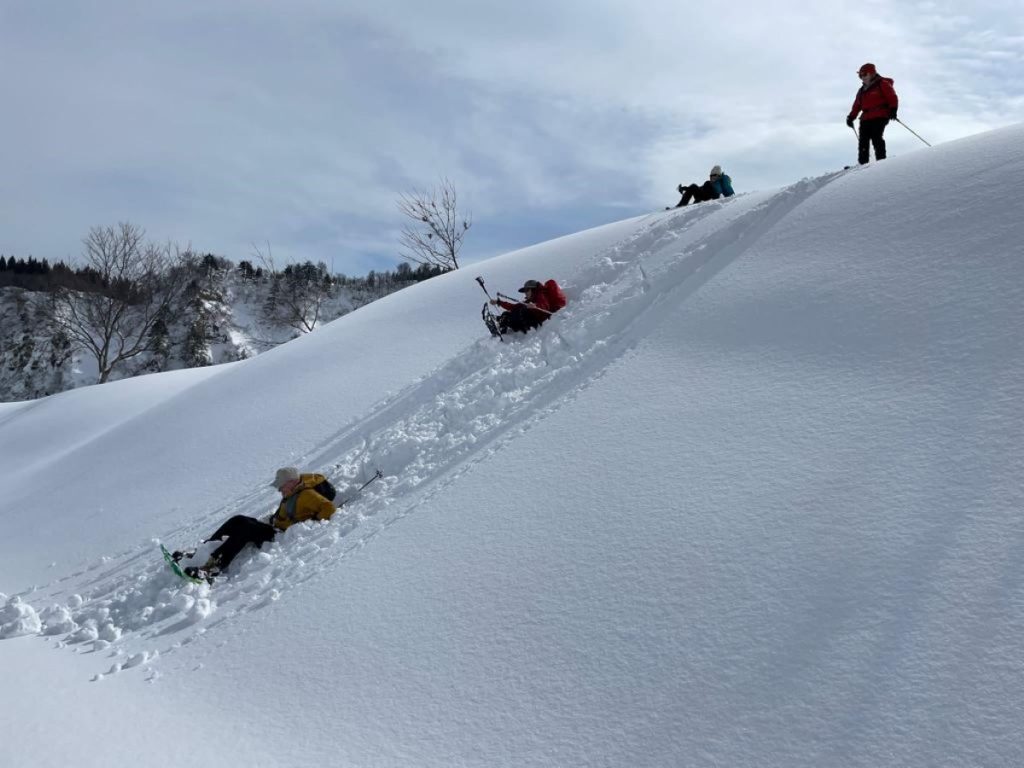 Another natural destination I visit is Tengendai. Although Zao is more famous for snow monsters, the phenomenon where trees freeze over to form freaky ice shapes is also visible here. The top of the mountain is cloudy and, at first, reveals nothing. However, mountain weather is infamously inconsistent, and sure enough, the clouds break to reveal a bestiary of snow monsters. Yes, apparently a group of monsters is called a bestiary.
The phenomenon occurs less frequently because of climate change, so I am reminded how fortunate I am to enjoy nature's magic. Unfortunately, our world is becoming more hostile to natural monsters and the monsters, myths, and legends our ancestors held dear.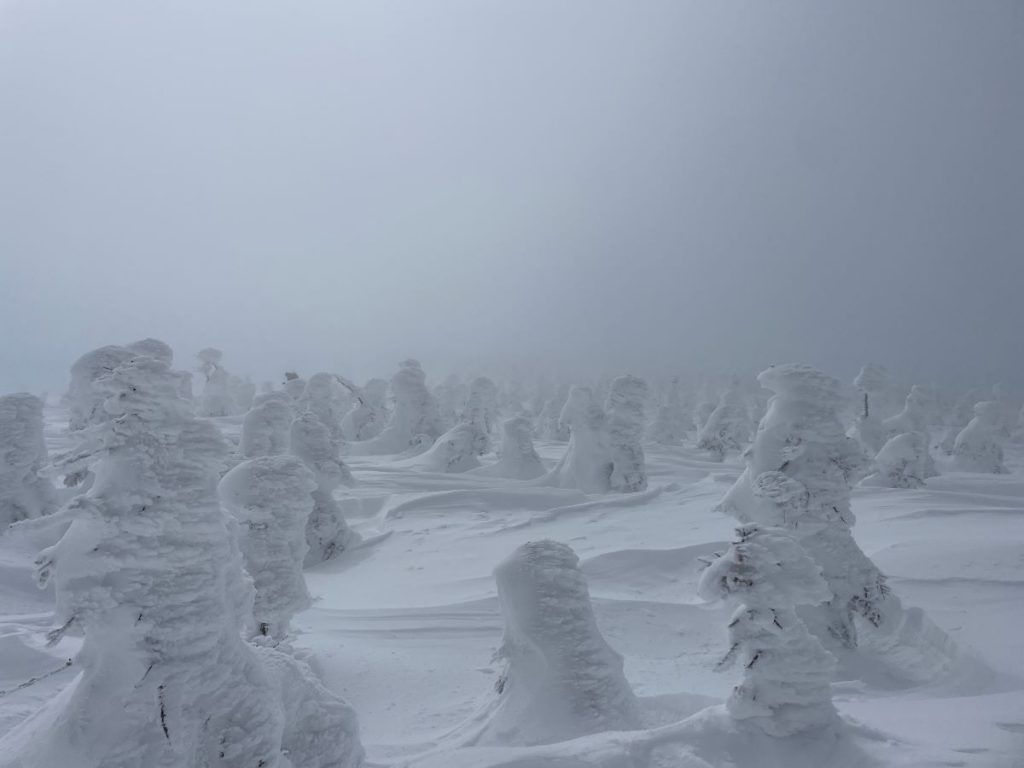 Cultural Uniqueness
Yamagata, inaccessible and far from major cities, has preserved much of its cultural heritage. While only glimpses of traditional culture are available in the rest of Japan, Yamagata has retained its culture in large doses and areas. Hijiori Onsen is one of these places. The village is tiny, with just 90 families and a handful of ryokans. Located within a volcanic caldera, Hijiori Onsen has been cut off for centuries. The onsen ryokan where I stay is a quaint, warm place with a friendly owner and a massive kaiseki meal.
After dinner, I explore the village, where I find a convenience store with a bar inside. I have lived in Japan for a long time, but this is a first. Hijiori Onsen is so small there are insufficient people to hire separate store owners and bartenders.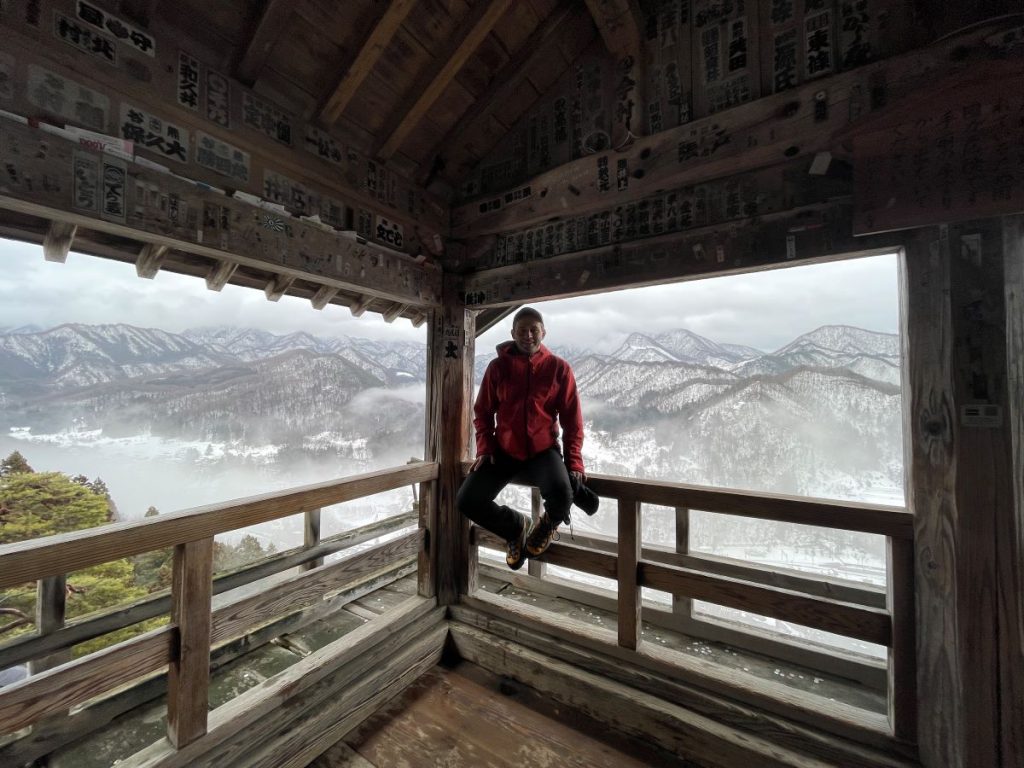 At the counter, I sit down and learn more about the village than I ever could from a guidebook. My only purchase is a ¥500 JPY (about $4 USD) glass of local sake, but I am served two drinks, rice crackers, and freshly caught tuna sashimi. The owner insists I return for various festivals I cannot miss throughout the year.
My final destination is Namekawa Onsen, the most remote of all. The ryokan operates in the summer and is technically open in the winter — if you can get there. However, Namekawa Onsen is located at the end of an unplowed road, so one must snowshoe 4 km (2.5 miles) from the nearest station to reach it. It is a moderately challenging hike. More importantly, there is no way to call for help, so it would be hazardous in a snowstorm. So use caution when deciding when to visit.
A True Retreat
Although it is cold, Namekawa Onsen is an experience like none other. Historically, this was a place to practice Toji or hot spring therapy. People stayed for days or weeks to bathe, read, write, relax, converse, and heal. Indeed, this is how I pass the time because there is — pleasantly — nothing else to do. The enforced departure from busyness, social media, e-mails, etc., is needed and refreshing. The dark, misty wooden hot spring is so inviting and warm that I enter multiple times that evening. All food must be brought in during the winter, so I cook a simple meal, clean up and go to bed early. Namekawa Onsen makes me want to return periodically to get away and reset.
I enjoy Yamagata so much because it has retained many of the reasons I love Japan. Japan is changing like everywhere else in the world but I cannot help but hope that Yamagata retains some of this charm. I will be back to explore further because I know there are more hidden gems in Yamagata.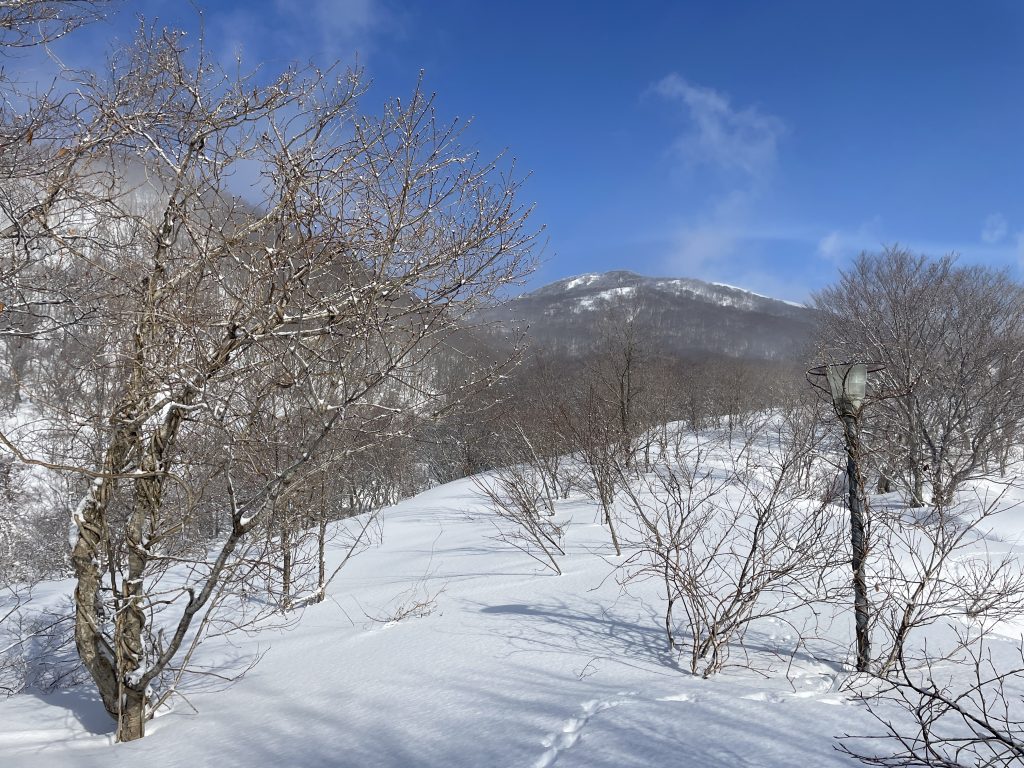 RELATED:

Author: Daniel Moore

Learn more about the wild side of Japan through Daniel's essays, here. Leave questions or comments in the section below, or reach Daniel through Active Travel Japan.