New Japan Coast Guard 'SeaGuardian' UAV Begins Patrols  
The new large size UAV has an onboard infrared camera to assist the Japan Coast Guard in evaluating maritime accidents and security issues in coastal waters.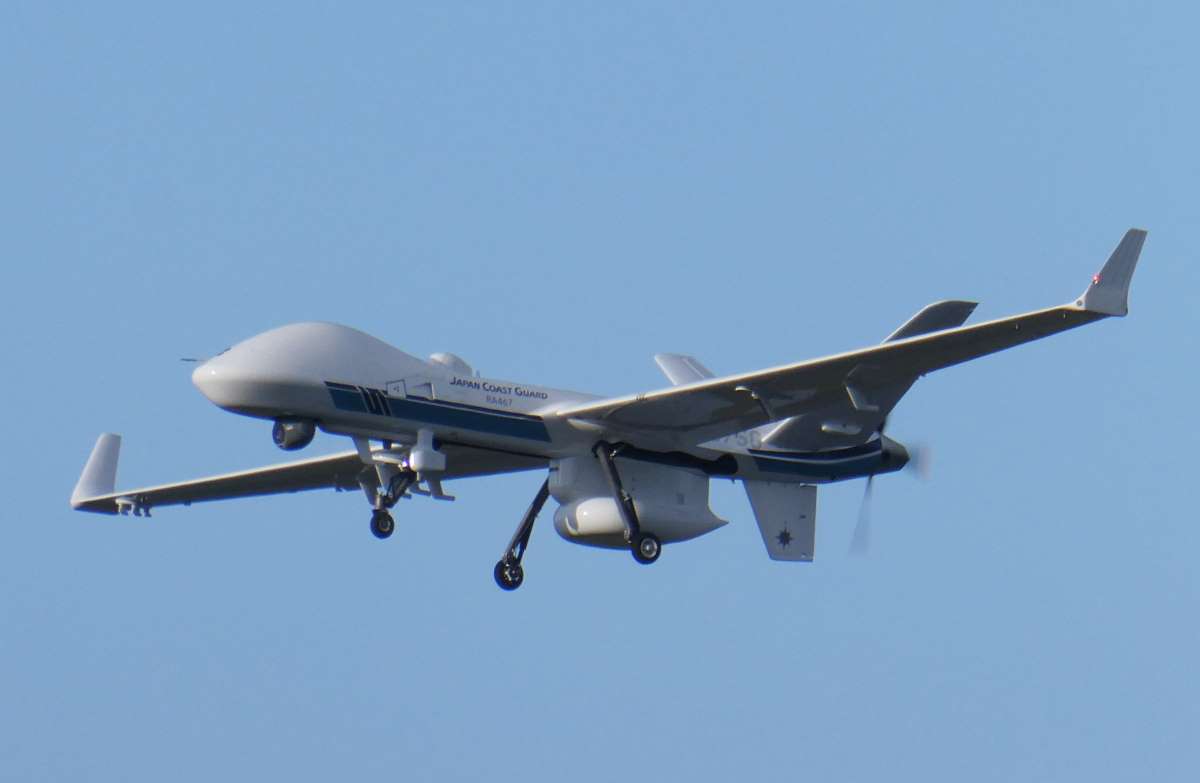 The Japan Coast Guard (JCG) began operating its new large-size unmanned aerial vehicle (UAV) in waters around Japan on October 19. The drone, which took off on its maiden voyage from the Maritime Self-Defense Force's Hachinohe Air Base in Aomori Prefecture, can fly continuously for more than 24 hours.
In times of a natural disaster or a maritime accident, the remotely operated craft's infrared camera can take aerial pictures, allowing officials to grasp the situation in real time.
The unmanned aerial vehicle will provide extensive coverage of all coastal waters around Japan. In addition to accidents and disasters, it can be used for such missions as surveillance and reconnaissance of foreign fishing boats and other suspicious vessels operating illegally within Japan's exclusive economic zone (EEZ).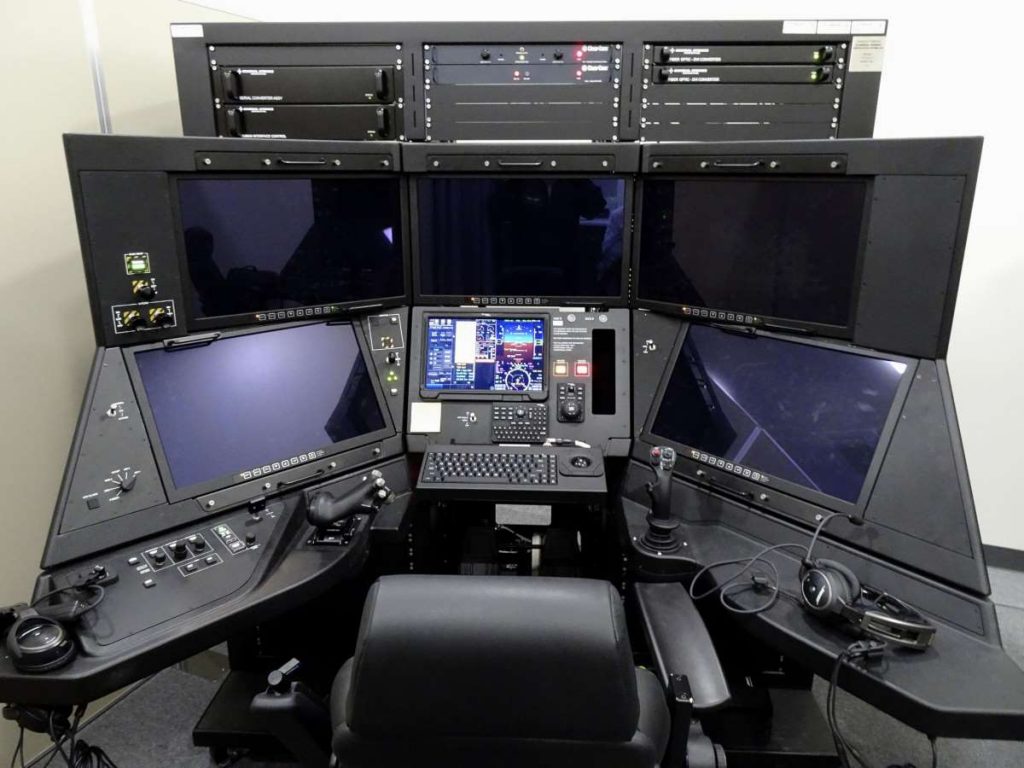 Capable of 24 Hour Continuous Flight
SeaGuardian MQ-9B, developed by General Atomics Aeronautical Systems Inc, an American company is the JCG's new surveillance tool. It measures 11.7 meters (38.3 feet) in length and 24.0 meters (78.7 feet) in width.
JCG conducted a sequence of demonstration flights of the unmanned aircraft before deciding to introduce it. The initial cost of the aircraft system was about ¥4 billion ($27 million). Speaking at a regular press conference on October 19, Shohei Ishii, director general of the JCG, said: "We'll make the most of this new technology by using it to strengthen our maritime surveillance system."
According to the JCG, the maximum continuous flight time for manned reconnaissance aircraft is currently set at eight hours in principle. The time limit takes into consideration the physical and mental strain on the remote pilots.
However, the UAVs are capable of flying 24 hours consecutively or more. This would simply require changing remote crew members charged with piloting the vehicle, according to officials.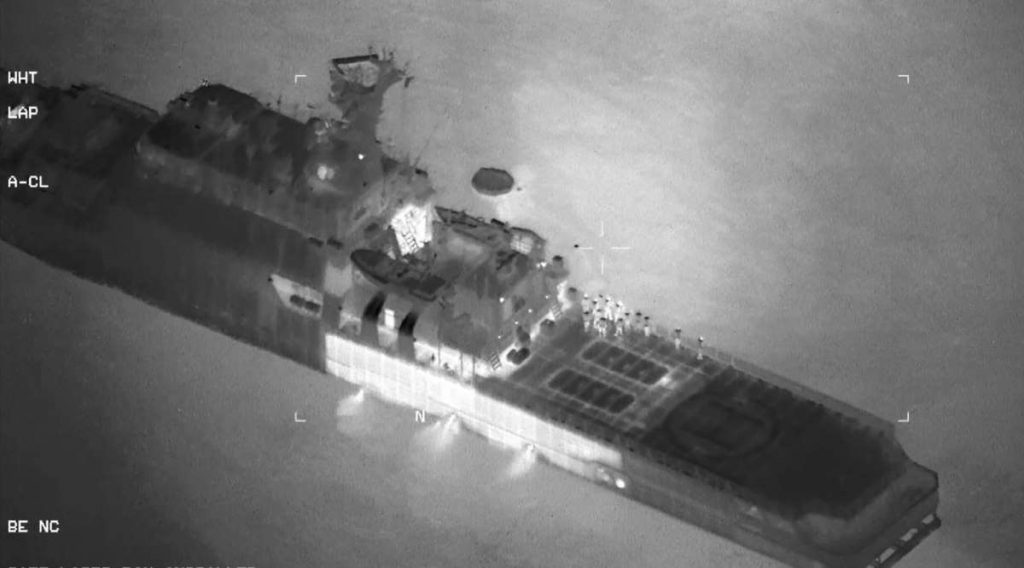 Saving Lives in Disasters
Officials can grasp the situation in real time by using the drone. Circling the impacted area over disaster sites such as coastal areas hit by tsunami or the regions affected by a volcanic eruption, the drone reports back to officials.
Equipped with an infrared night vision camera with stabilizers and radar, the UAV can take photos without blurring, even if the aircraft experiences bumpy air above the disaster site. This feature, say officials, will keep track of features under surveillance.
SeaGuardian should also be highly effective in responding to such maritime accidents as the sinking of a tourist boat off the coast of Shiretoko, Hokkaido, in April.
The JCG can address cases of suspicious intrusions, detection of illegal fishing boats or other suspicious vessels by dispatching patrol boats or helicopters, as appropriate. "The efficiency of regional surveillance will be significantly enhanced, reducing burdens on those at the scene," says a JCG official.
Piloted by 20-Strong Team
Atsushi Toyama, former chief of the Third Regional Maritime Safety Headquarters and currently chairman of Marine Rescue Japan, the nationwide federation of sea rescue volunteer groups. He explains: "The unmanned aerial vehicle," he says, "if combined with conventional rescue aircraft, helicopters and GCG patrol boat operations, will go a long way toward boosting efficiency and effectiveness of disaster relief activities."
He adds, "A major future challenge will be how to analyze information obtained by the unmanned aerial vehicle."
SeaGuardian is operated by controllers on the ground via a satellite. While the aerial vehicle's control and maintenance will be outsourced by the JCG, the task of information analysis will be undertaken in-house by a team of about 20, JCG officials said.
The JCG is considering increasing the number of the UAVs beyond FY2023 and aiming to conduct around-the-clock surveillance operations by several aircraft.


RELATED:
(Read the report in Japanese at this link.)


Author: The Sankei Shimbun