The Bomichi Trail: A Hidden Gem in the Nature of Yamanashi 
Take in the beauty of Japan's nature with a stroll along Bomichi in Yamanashi, away from the bustling city. You even get to learn some history along the way.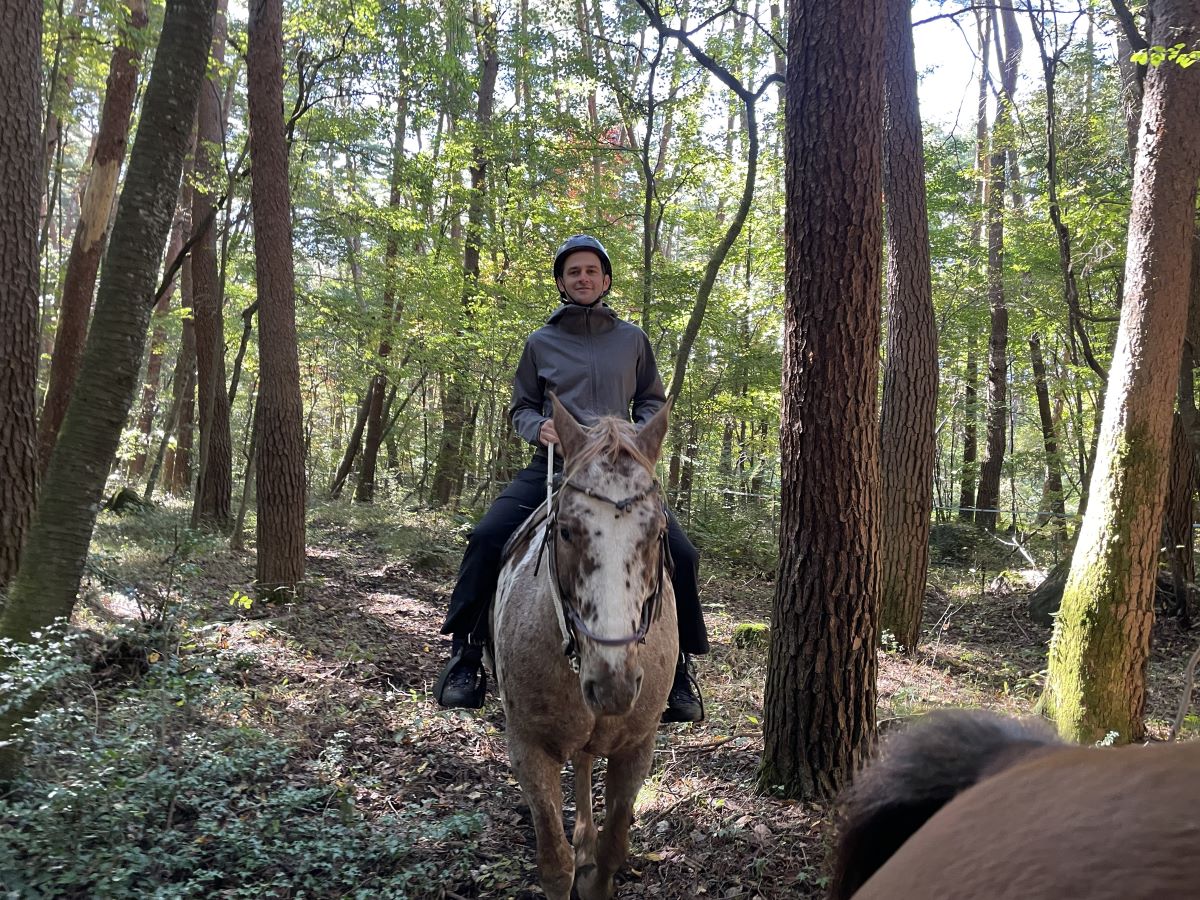 Riding two hours from Shinjuku Station on the Azusa Express, I alight at Kobuchizawa Station and breathe in deeply. It is noticeably colder than Tokyo and it's only October, but I can see my breath. Autumn is in full throttle here in Yamanashi Prefecture and the views of Mt Fuji, the Yatsugatake Range, and Mt Kaikoma are spectacular. My destination today is the Bomichi, which literally means "stick road."
It's called this because it's straight (like a stick, original I know) and was built by the daimyo Takeda Shingen en route to attacking Uesugi Kenshin in Shinano, now Nagano. Shingen is something of a cult hero in Yamanashi and the battles between these two feuding lords are the stuff of legends. Uesugi allegedly sent salt to the starving Takeda forces, claiming he wanted to defeat his enemy on the battlefield, not the rice paddy. Takeda Shingen was a major contender during the tumultuous warring states period of the 1500s, and as I sensed many times during my journey, Yamanashi residents are still not over his defeat.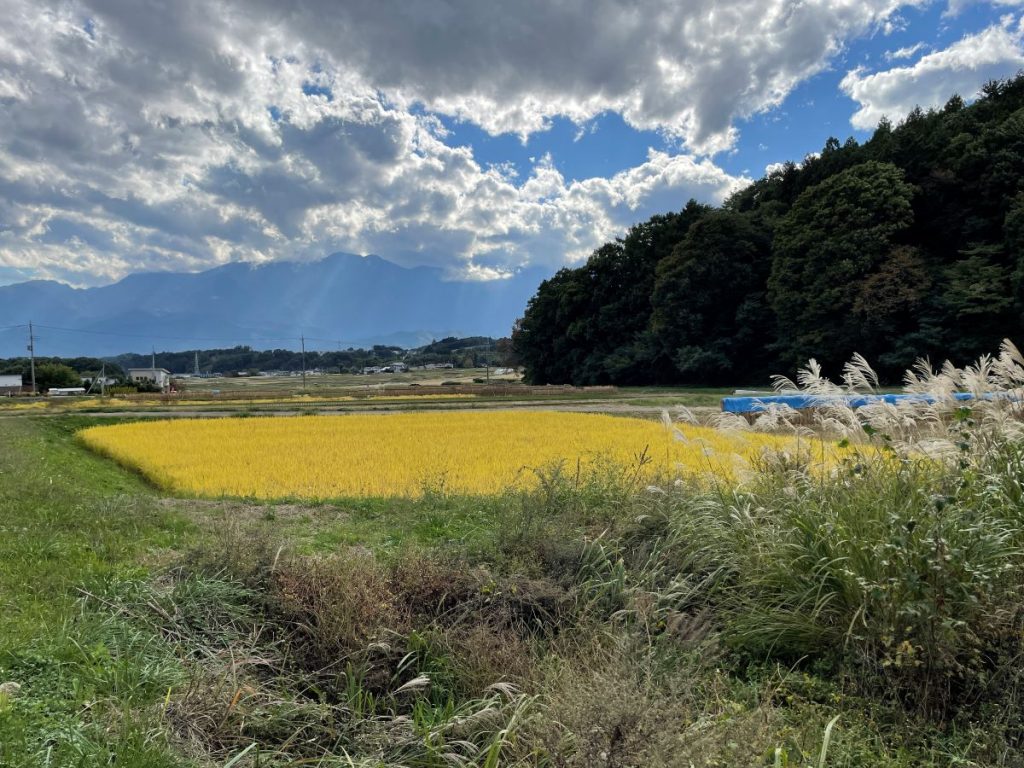 Horse Riding in Yatsugatake
My first stop before walking the Bomichi is actually not about walking at all — at least not for me. It's all about the equestrian experience at Yatskugatake Long Riding. My family is from Texas, a cowboy country, and every other riding experience I have done in Japan has been slightly disappointing. But Yatsugatake Long Riding is completely different. They have access to the adjacent forest land that is zoned exclusively for horse riding. As a result, there are riding options from just a few minutes to a whole day experience and even riding lessons. The wide-open forest trails offer constantly changing scenery.
My guide and the owner, Mr Okada discusses his love of horses and makes sure they are happy. He is even a horse hoof researcher, something I didn't know existed, and something for which he travels abroad frequently. After my 90-minute ride, I grab a coffee at the lovely cafe that has delicious-looking food. I must start walking though, so I content myself with only a quick caffeine stop.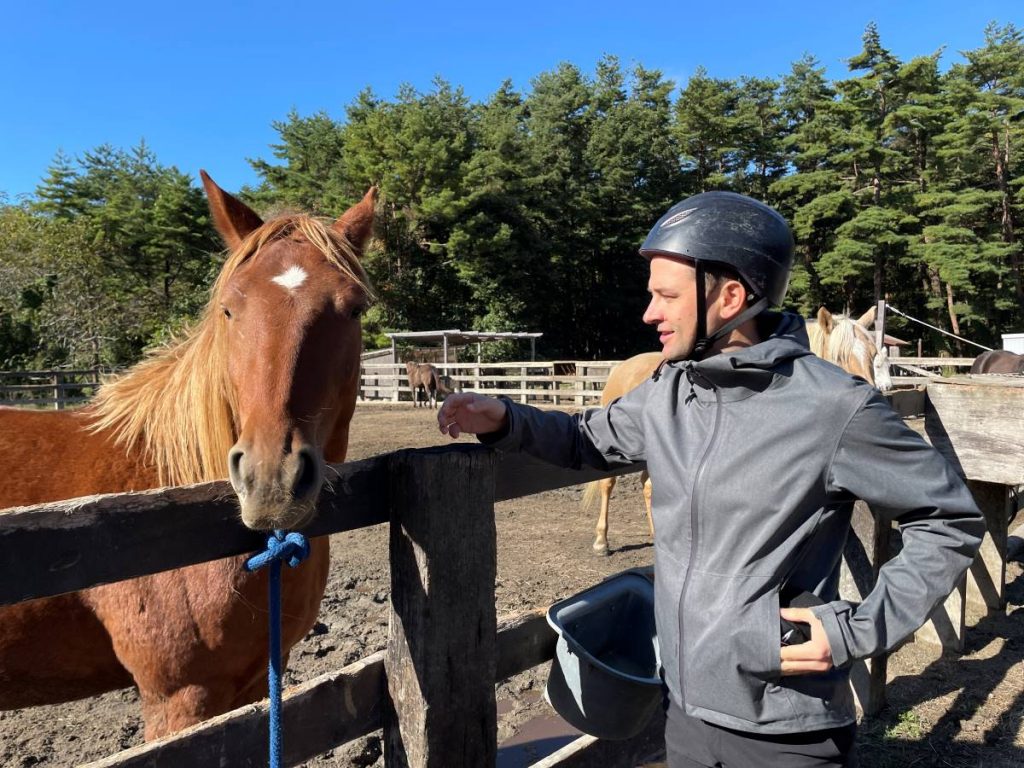 The Bomichi Trail
From here, it's onto our main objective, the Bomichi. The starting point is near the Nagano-Yamanashi border and although the road used to be connected, only the Yamanashi section remains. The weather is pleasant and we begin meandering alongside the golf course. From there, we enter deeper into the forest, then come out into second home developments. Indeed, in modern times this area was developed as a vacation area and vacation homes for retirees wanting to live in the countryside are abundant. It's a great chance to see the Japanese countryside and see an area not visited very much by tourists.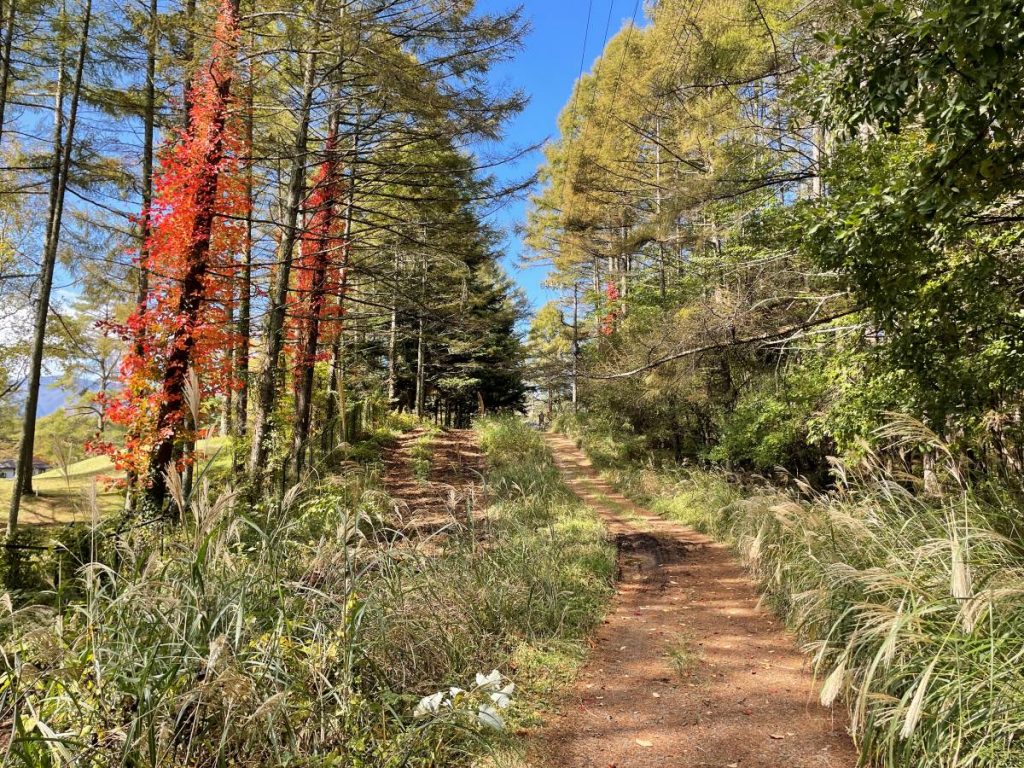 The walk continues like this for the rest of the morning, in and out of the forest, on and off paved roads and trails. For lunch, we stop at a local soba, or buckwheat noodle, restaurant. Mountainous areas of Japan are typically known for soba because they couldn't grow rice on the hilly, poor soil. Nowadays soba has become a specialty item but back in Takeda Shingen's times, it was a survival food.
Speaking of agriculture, near the soba restaurant is an interesting historical marker. The water from the mountains flowed into this village, where it separated into three rivers. Each of the villages below needed access to the water, so they had to make sure it was evenly distributed. To this day, there is an annual ceremony marking the construction of this project so that everyone has equal access to this precious resource.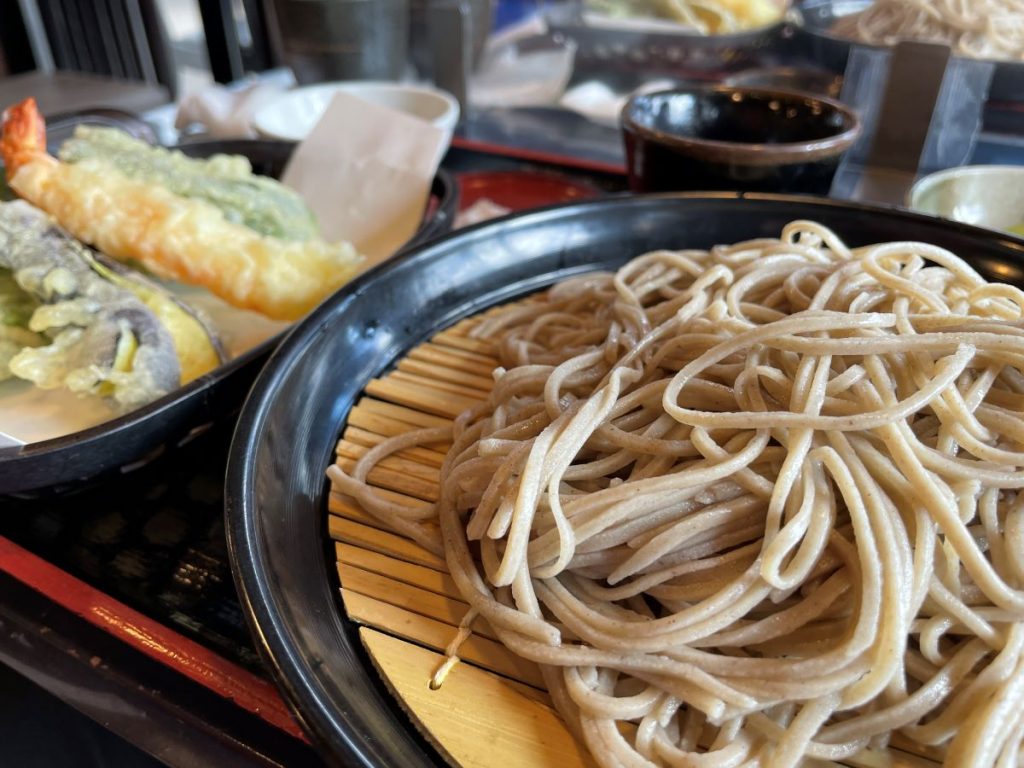 Archaeological Sites, Temples, and Shrines
The afternoon walk is mostly on paved country roads, with an occasional dart into the forest. Many Jomon archeological sites were found in this area, and there is a Jomon museum displaying various artifacts. Although the information is mostly in Japanese, it's interesting to learn about Japan's indigenous peoples and the beautiful masterpieces they were able to create.
We pass by some temples and shrines in the afternoon, with quick looks into each. The scenery opens up into rolling agricultural land and the sun shines down on our backs as we walk. The Southern Japanese Alps scenery really are stunning and they reminds me of Colorado in the United States.
My legs are tired but it's been a great adventure walking the Bomichi. Although other major walks in Japan are quickly gaining popularity, there are still plenty of off-the-beaten-track places like this. I have enjoyed exploring the countryside, getting lots of exercise, and enjoying this short, beautiful burst of Autumn. I will definitely be back.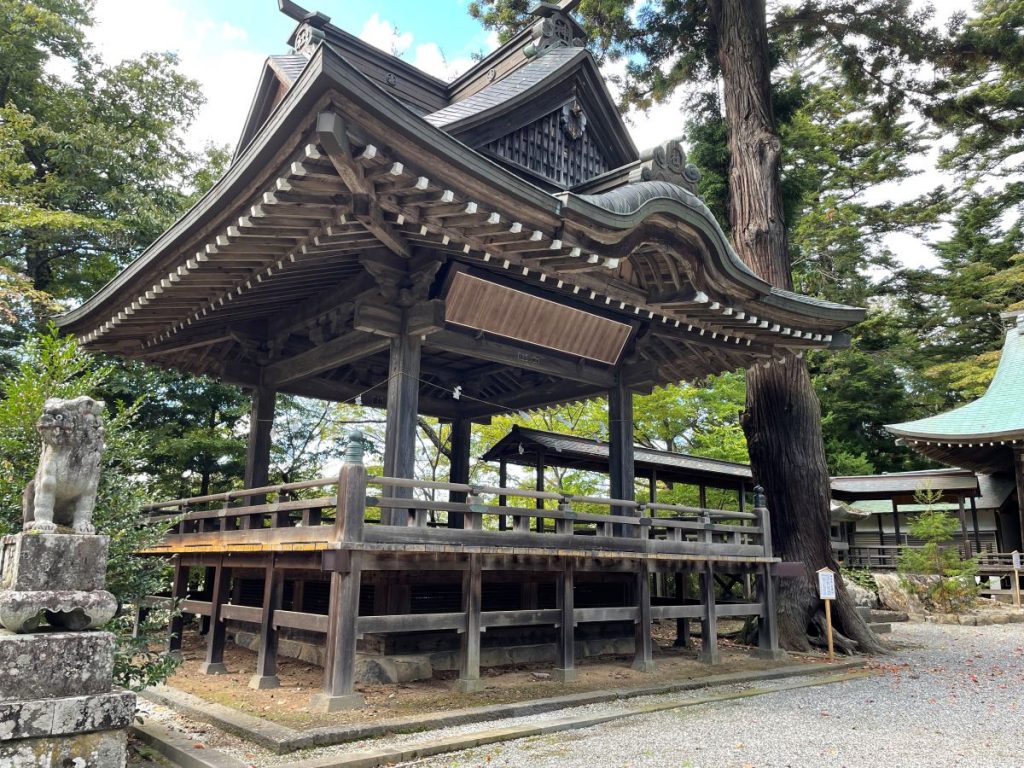 ​​
RELATED:

Author: Daniel Moore
Learn more about the wild side of Japan through Daniel's essays, here. Leave questions or comments in the section below, or reach Daniel through Active Travel Japan.