The Qin Gang Saga: Under Xi Jinping, the Way Up Is the Way Down, Too
"Xi … failed to win the hearts of the party, the military, the officials, and the people. What has happened to Qin Gang can happen to anyone" — Jennifer Zeng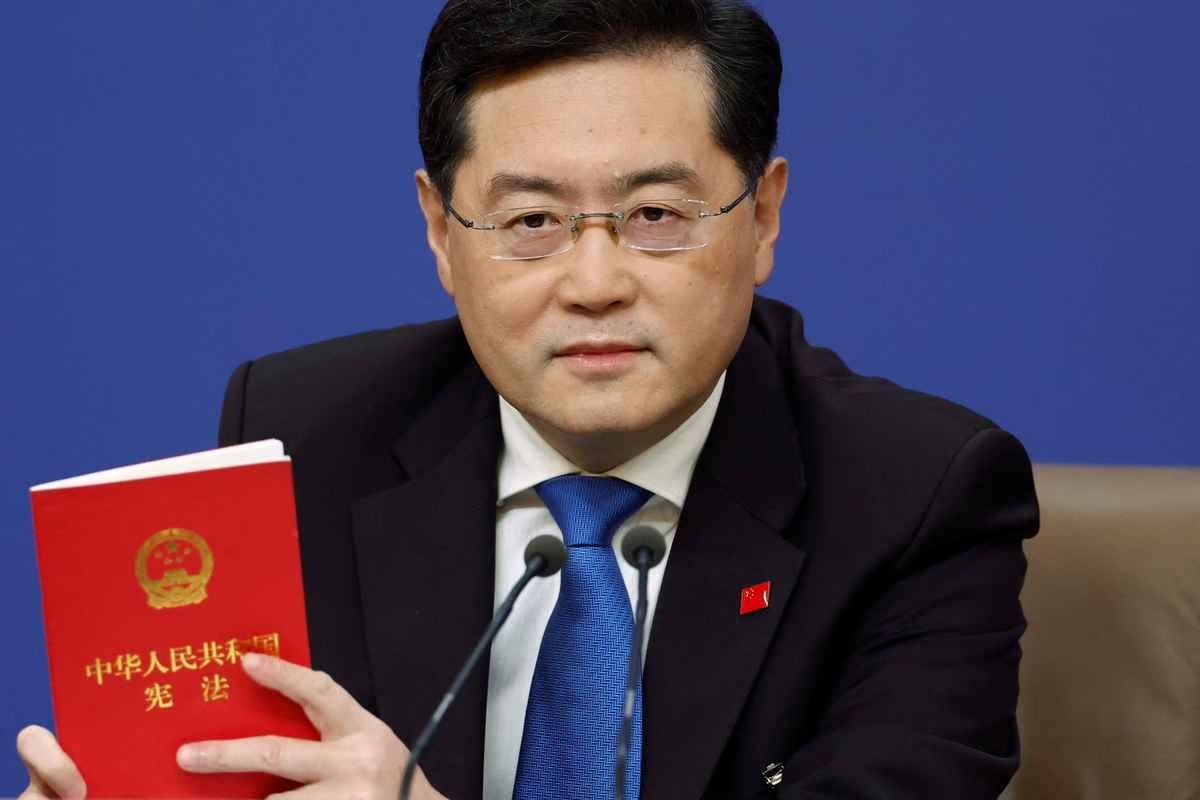 On June 26, 2023, China's Foreign Minister, Qin Gang, disappeared from view. The Chinese government has offered no information about his whereabouts. Instead, former foreign minister Wang Yi was re-appointed to his, and Qin's, old post with no explanation.
What happened to Qin Gang? In part one of this series, I covered two of the three major theories that have been offered for Qin's disappearance: an extra-marital affair, and internecine fighting between pro-United States and pro-Russia factions in the CCP. In part two, I covered the third major theory about Qin's sudden departure from public view, namely whether the purge of high-ranking officials in China's Rocket Force might be linked to Qin's case.
Last of three parts
First part: The Qin Gang Saga: From Viral Speculations to the Internal Struggle Theory
Second part: The Qin Gang Saga: What Happened to the Top Commanders of China's Missile Force?
Below, I deal with the death of Wang Shaojun, the former head of Xi Jinping's security detail. I consider whether Wang's death and Qin's sudden disappearance might be related.
The Death of Wang Shaojun
Earlier in 2023, there were rumors online about the death of Wang Shaojun, the former head of the Central Guard Bureau. Some even said that Wang was poisoned to death by the current head of the bureau, Zhou Hongxu. However, these rumors were never confirmed.
On July 24, 2023, Xinhua News Agency released a report stating that Wang Shaojun "passed away in Beijing on April 26 at the age of 67 due to ineffective medical treatment."
The question is, why was the news released in late July, almost three months after Wang's death on April 26?
Let's go back and organize the timeline.
Journalist (and rumored Qin Gang paramour) Fu Xiaotian's disappearance, the investigation and rectification of the Rocket Force, and Wang Shaojun's death all happened in April of 2023.
In addition, Qin Gang's disappearance occurred on June 26, 2023. Li Yuchao, the former commander of the Rocket Force, was taken away on June 27, 2023. Wang Shaojun's death was announced on July 24, 2023.
The news of Qin Gang's removal was released on July 25, 2023. On July 26, 2023, official media briefly reported on Wu Guohua's death and then quickly deleted that coverage.
The Rocket Force Purge in Sharper Focus
On the same day, July 26, the Equipment Development Department of the CCP's Central Military Commission issued an announcement. The Equipment Development Department called on the public to report violations and irregularities in the procurement and bidding evaluation of military equipment. This investigation goes back six years, starting from October 2017.
In addition to corruption, the violations and irregularities also include "voluntary leaking of information." (When information about a powerful new Chinese rocket, the Dong-Feng 27, appeared in Western news and military reports, the CCP was apparently shocked and suspected a leak.)
On July 28, 2023, the South China Morning Post was "authorized" to release the first report on the purge of the Rocket Force.
Then, on July 31, 2023, Xi Jinping appointed a new commander and political commissar for the Rocket Force. Xi thus also indirectly acknowledged the problems within the force.
In summary, the highly coincidental timing of these events raises the question of whether they are mere coincidences or are indeed related.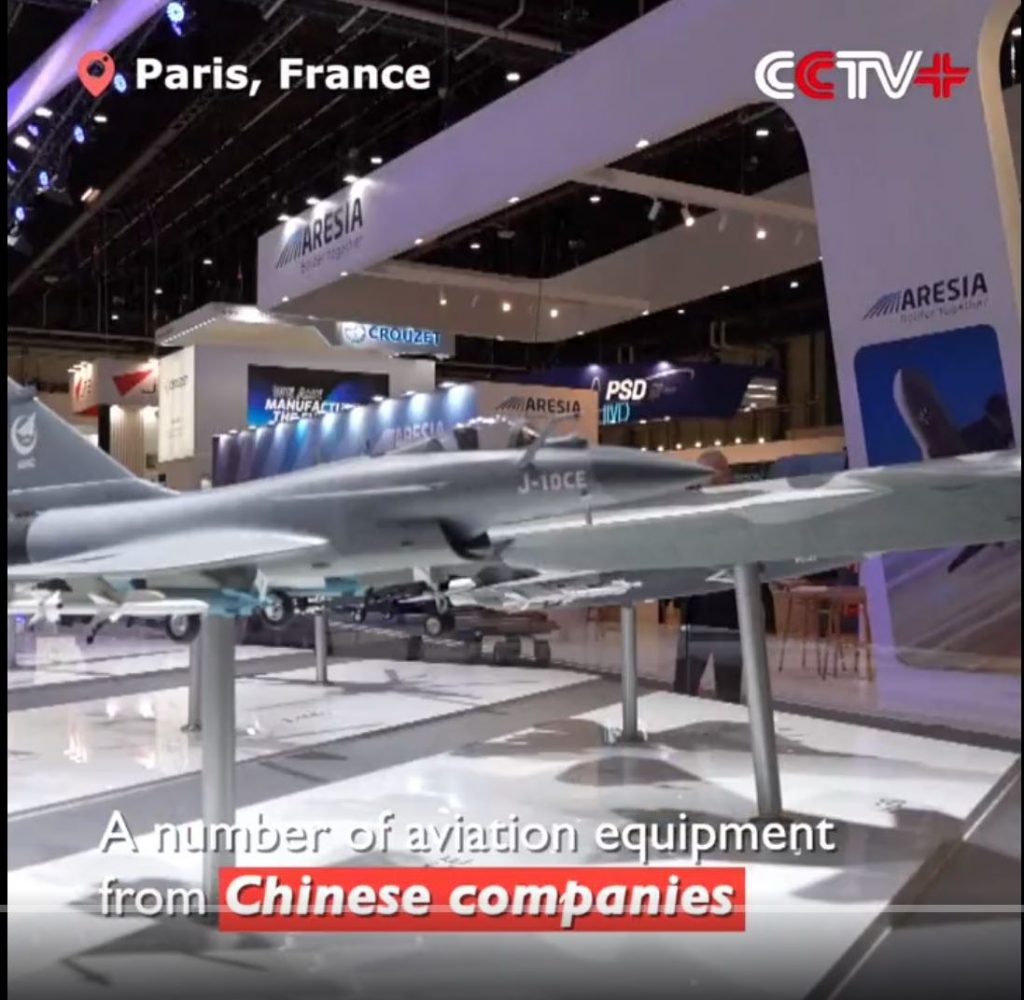 Reasonable Inference
At present, it is difficult to make a judgment. However, from the extent of the purge the Rocket Force has undergone, it does not appear to be an ordinary corruption case, or even a simple leak of information.
At the same time, the announcement from the Equipment Development Department of the CCP's Central Military Commission indicates that the Strategic Support Force is also under investigation and undergoing rectification.
According to Yao Cheng's internal military sources, the commander of the Strategic Support Force, Ju Qiansheng, and the deputy commander, Shang Hong, are also implicated. Ju Qiansheng has already been removed from his position. The Strategic Support Force currently has no commander.
Given all of this, I am more inclined to believe that the Rocket Force's problem is a matter of political loyalty, and that the issue is systemic. "Political loyalty" could mean that there was resistance to Xi Jinping's preparations for attacking Taiwan.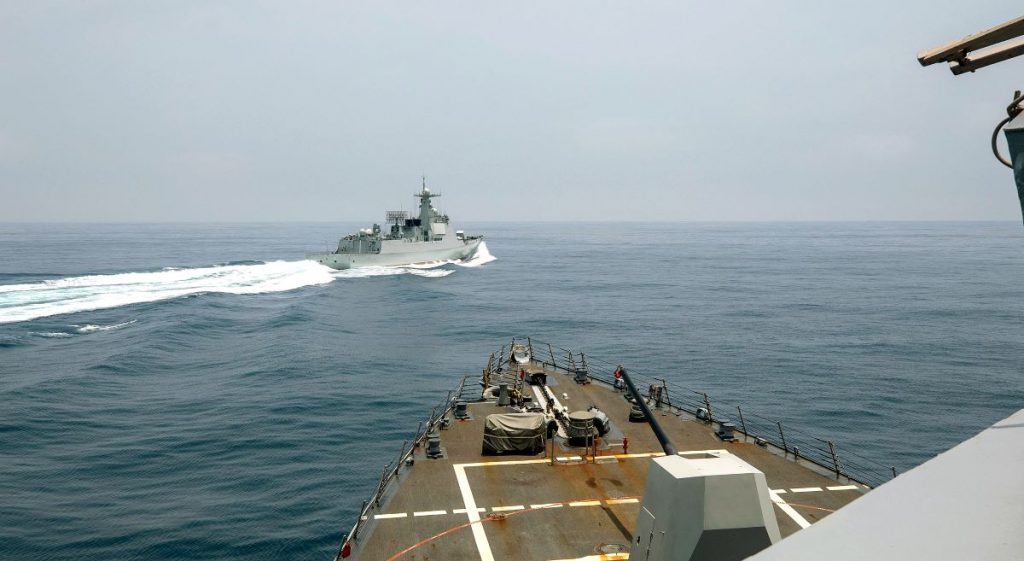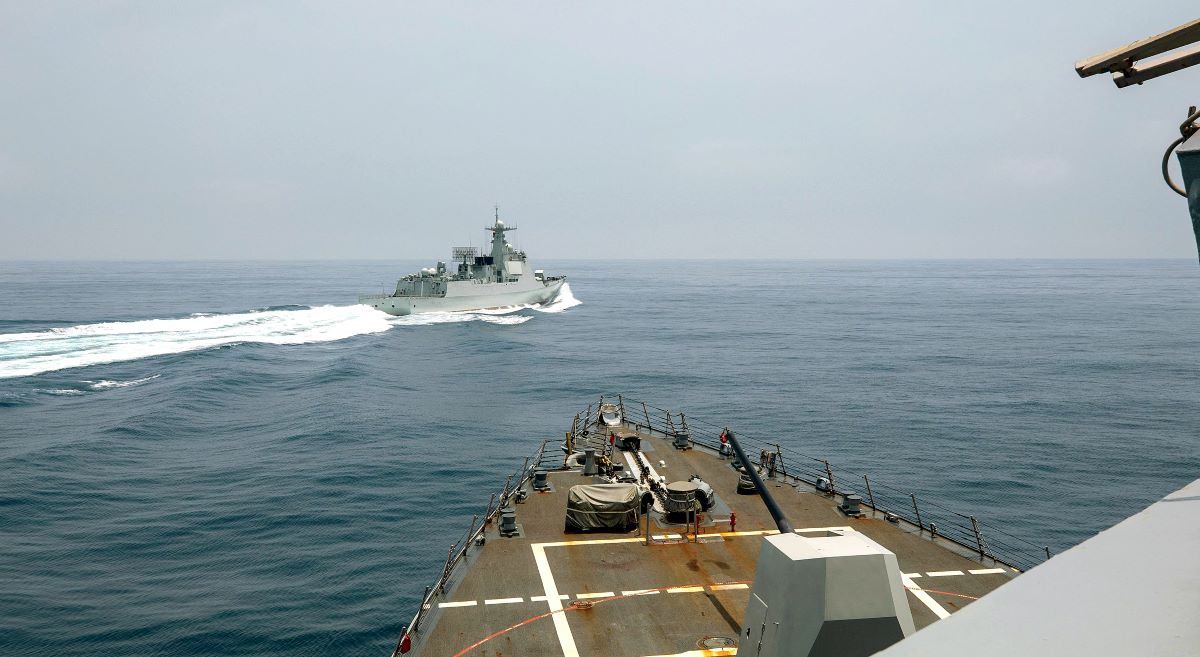 Leaks of sensitive information are also likely to exist. These could be related to Wu Guohua's family. Otherwise, why would Zhang Xiaoyang claim that his suicide was due to "high work pressure and family discord"?
"High work pressure" could be interpreted as the pressure Wu faced during the investigation. "Family discord" could imply that one (or more) of Wu's family members caused a major incident that led him to commit suicide.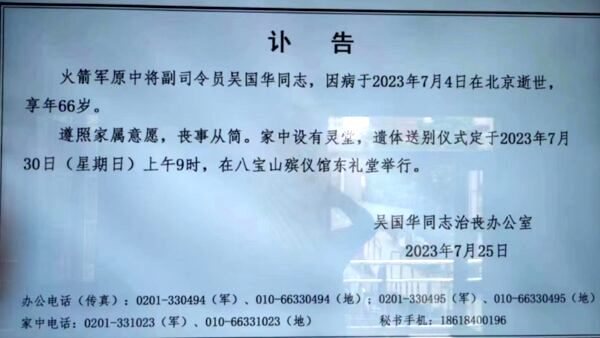 Qin Gang Back In the Picture
How is Qin Gang related to all of this, if at all?
Even if Qin Gang did not directly participate in the Rocket Force's betrayal or leaks, his mishandling of events related to the Rocket Force cannot be overlooked. Qin's blunders might have given his political opponents within the Foreign Ministry, or Xi's political rivals, an opportunity to force Qin out.
In any event, Xi would have been in an awkward position. Xi had no choice but to remove Qin Gang, even though he had promoted Qin in the first place. However, Xi wasn't happy about this, we can assume, so he may have left Qin Gang with the title of State Councilor as a counter-strike.
Xi's Ongoing Revenge
Consider also that on July 28, 2023, three days after Qin Gang's dismissal, former Deputy Foreign Minister Le Yucheng was also removed from his post. Le was once considered a leading candidate for Foreign Minister. He had served as China's ambassador to Russia and was considered a pro-Russian figure within the foreign affairs system.
In 2022, Le was the only alternate member of the Central Committee among the six deputy ministers of the Foreign Ministry. This made Le the sole potential successor to Foreign Minister Wang Yi. However, Le was later transferred out of the Foreign Ministry and appointed as Deputy Director of the National Radio and Television Administration, indicating that he had lost in the competition against Qin Gang.
But just three days after Qin Gang's dismissal, Le Yucheng was removed from his position at the National Radio and Television Administration. Some people speculate that this was Xi Jinping venting his frustration because he couldn't retain Qin Gang.
Qin Gang's Downfall Probably Not Due to an Affair
As for whether Qin Gang was removed from his position due to the scandal surrounding Fu Xiaotian, I personally believe it is not the case.
Previously, the incident involving China's former vice-premier Zhang Gaoli's sexual assault of Chinese tennis star Peng Shuai was widely circulated. This incident had a significant impact, yet the CCP did not take action against Zhang Gaoli.
Therefore, it is even less likely that Qin Gang would be dealt with over a mere scandal, especially considering that Fu Xiaotian's involvement with Qin was consensual.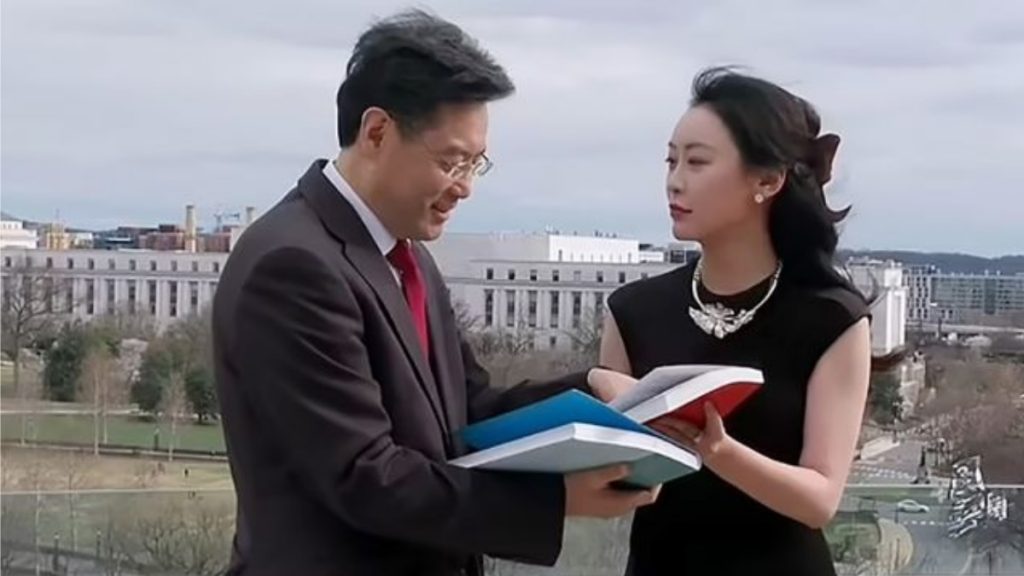 What Do Events Surrounding Qin Gang and the Rocket Force Teach Us?
The month-long global "search for Qin" once again revealed to the world that the CCP's politics is a complete black box, and no one knows how it operates. Everything is based on speculation.
The events involving the Rocket Force and the abnormal death of the Central Guard Bureau's director, which has not yet received sufficient attention from the international media, also highlight two other profound crises facing Xi Jinping.
One crisis is how much control Xi really has over the military. If the military is pushed to its limits, will it rebel?
The other crisis is whether Xi has anyone left around him whom he can trust. Can his personal safety be absolutely guaranteed?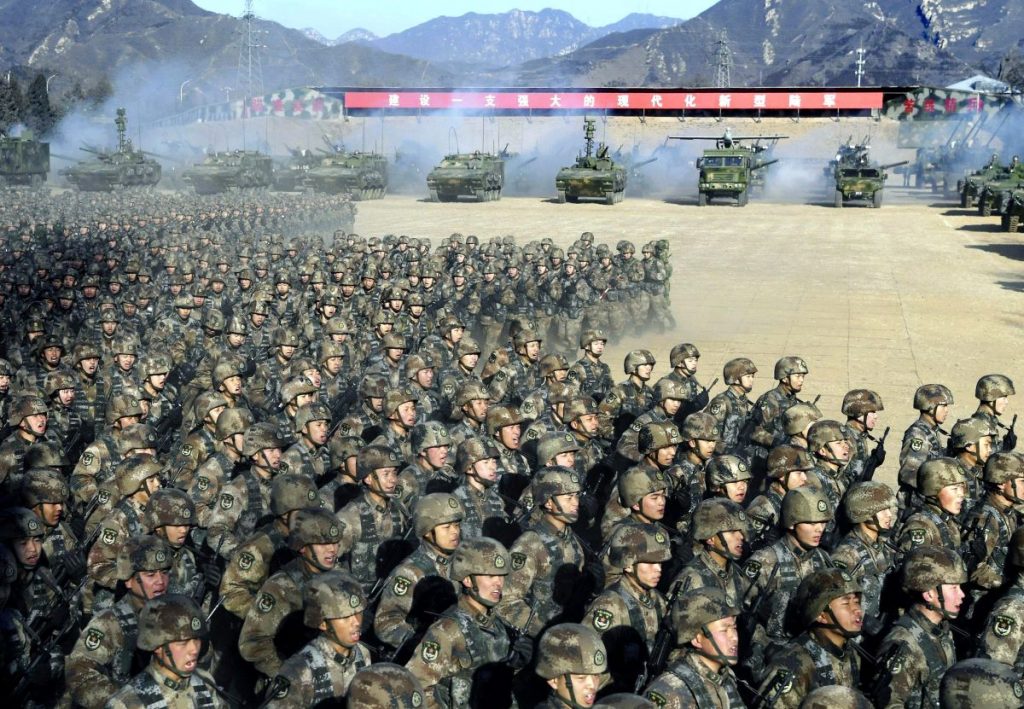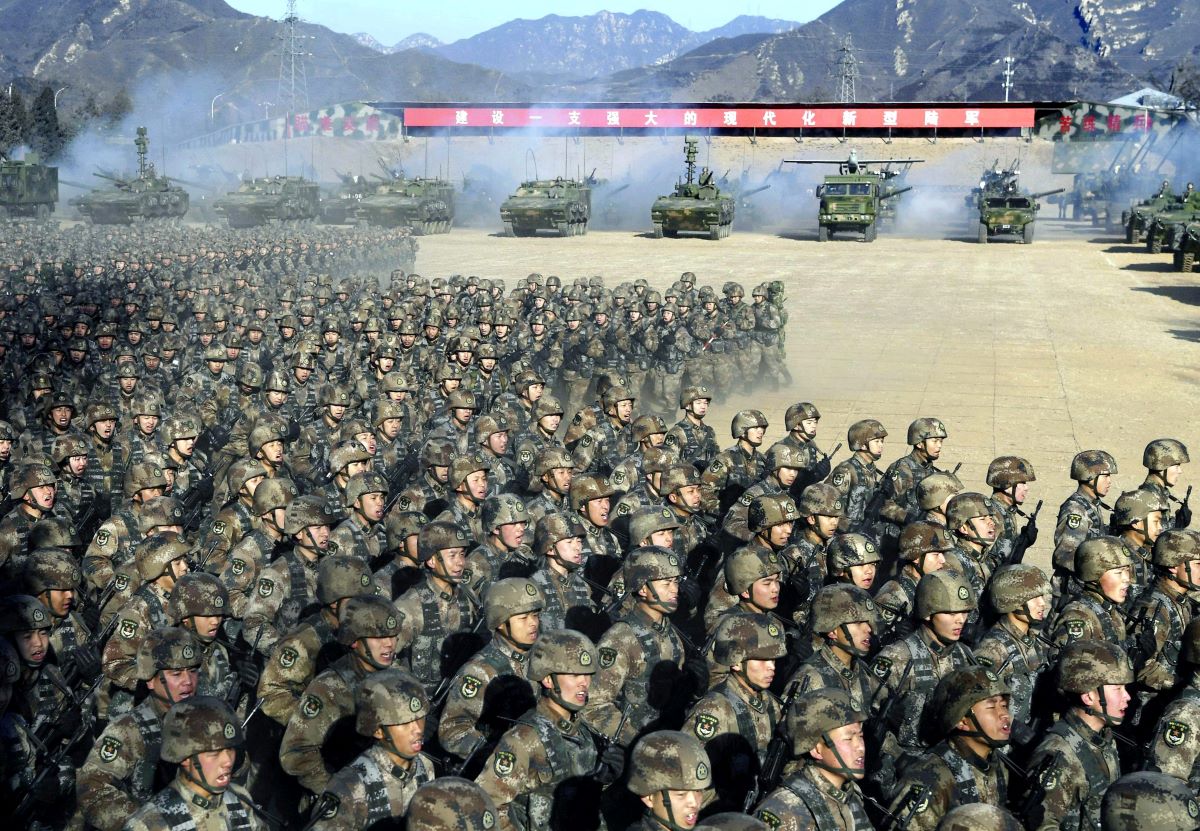 Qin Gang's Unlikely Rise
During the climax of the "search for Qin," childhood friends and a university classmate of Qin Gang also came forward to expose his early life situation before he rose to power.
According to them, Qin Gang came from an ordinary family. His mother, Lu Guizhen, was a quality inspector at a textile factory in Tianjin. Qin's father, Qin Zhigang, was an engineer at China Railway Design Group in Beijing.
As a child, Qin Gang was not talkative and would only greet people when his mother tapped his head. Otherwise, he would remain silent. Because of this, he was nicknamed "Piano," implying that he would make a sound only when pressed, just like a piano key.
Xi's Favor Is Crucial
Qin's university classmate said that Qin was not very eye-catching during his college years. Female students apparently were not interested in Qin. In four years of college, the classmate never saw him pursuing or dating any girls.
Without charisma or family connections, the sole reason Qin was able to climb to the pinnacle of power was that he had won Xi Jinping's favor.
In 2015, Xi Jinping was on his first state visit to the United States since taking office as President. Though Wang Yi and another deputy foreign minister were in the delegation, Qin Gang was repeatedly photographed appearing close to Xi Jinping at many events.
When the Xi delegation visited a Boeing factory in Seattle, Qin Gang was the only Chinese official (aside from interpreters and guards) accompanying Xi Jinping as they rode around on an electric cart.
Qin Gang's university classmate said, "During similar welcoming and farewell ceremonies, Qin Gang was always in an advantageous position because he was close to Xi Jinping. By fulfilling his duties as the head of the Protocol Department, he deeply won General Secretary Xi's favor."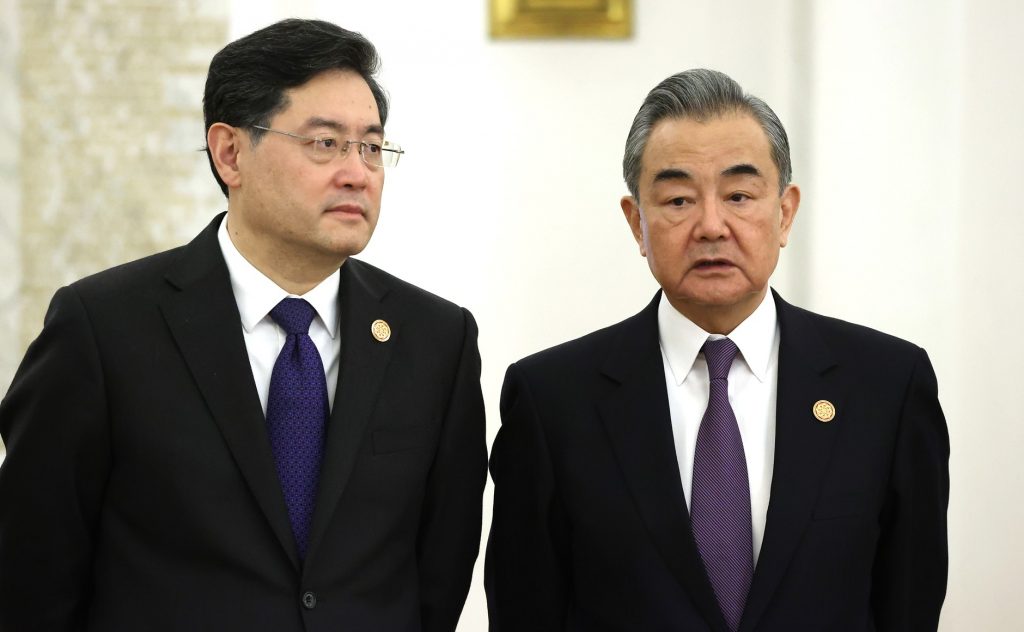 The Way Up Is the Way Down, Too
Qin's former college classmate continued:
"At the G20 Summit in 2016, a grand diplomatic event to showcase China's national prestige, world leaders gathered in Hangzhou. Xi Jinping stood at the center as a world leader, with Obama and Putin on his right and left."
"Such a glorious moment could not have been achieved without the careful preparation by the Protocol Department and Qin Gang's diligent assistance. Being worshiped by all nations is the highest realm of satisfying the desires of power of all emperors throughout history. From this moment, Qin Gang officially became the General Secretary's beloved confidant."
However, with insufficient qualifications, Qin's rapid rise inevitably triggered jealousy from other factions within the party. This may have led to his rapid downfall.
As for Xi Jinping, despite consolidating enormous power, he has failed to win the hearts of the party, the military, the officials, and the people. What has happened to Qin can happen to anyone. Thus, Xi's position, his power, and even his personal safety are as precarious as Qin's was, and as those of the Chinese Communist Party itself.
RELATED:
Author: Jennifer Zeng